I just can't resist a new lipstick launch, can't I. Pat McGrath launched a whole new lipstick line at Sephora with a matte and cream formula. I just noticed that her Matte Trance Lipstick line got new shades with the total of 19 available shades. As for the Luxe Trance Lipstick line, it is listed as limited edition.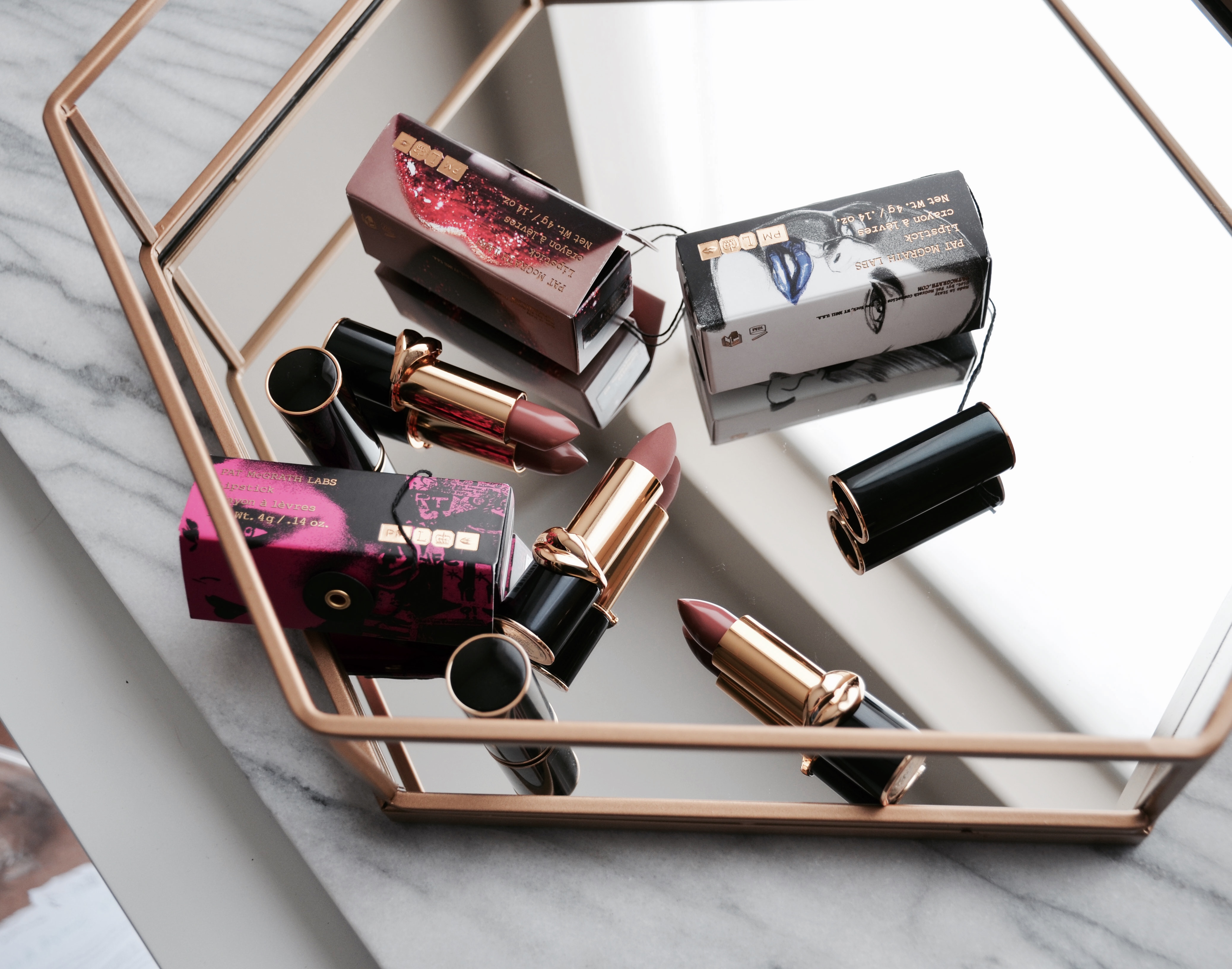 As predictable as I am, I picked up three nude shades. The Matte Trance Lipstick line didn't have a lot of nude options when I got this shade (she added more in the mean time and there are some killer nudes) so I went with the shade in 1995. The two other shades are from the Luxe Trance Lipstick line in Donatella and She's Heaven.
First, the packaging of these lipsticks is amazing. They all come in custom designed couture case with gold engraving. The lipstick itself, feels heavy and just luxury in a bullet. If you are treating yourself to a luxury lipstick, this is the way to go.
The Pat McGrath Matte Trance Lipstick in 1995 is described as a warm light nude. On me, this shade is a medium warm brown nude. The formula of 1995 is matte but feels very creamy on the lips. It's a one swipe pigment lipstick and it feels almost powdery on the lips (in a good way). It doesn't settle in to fine lines or accentuate any dryness. It's one of the best matte lipstick formula I've tried.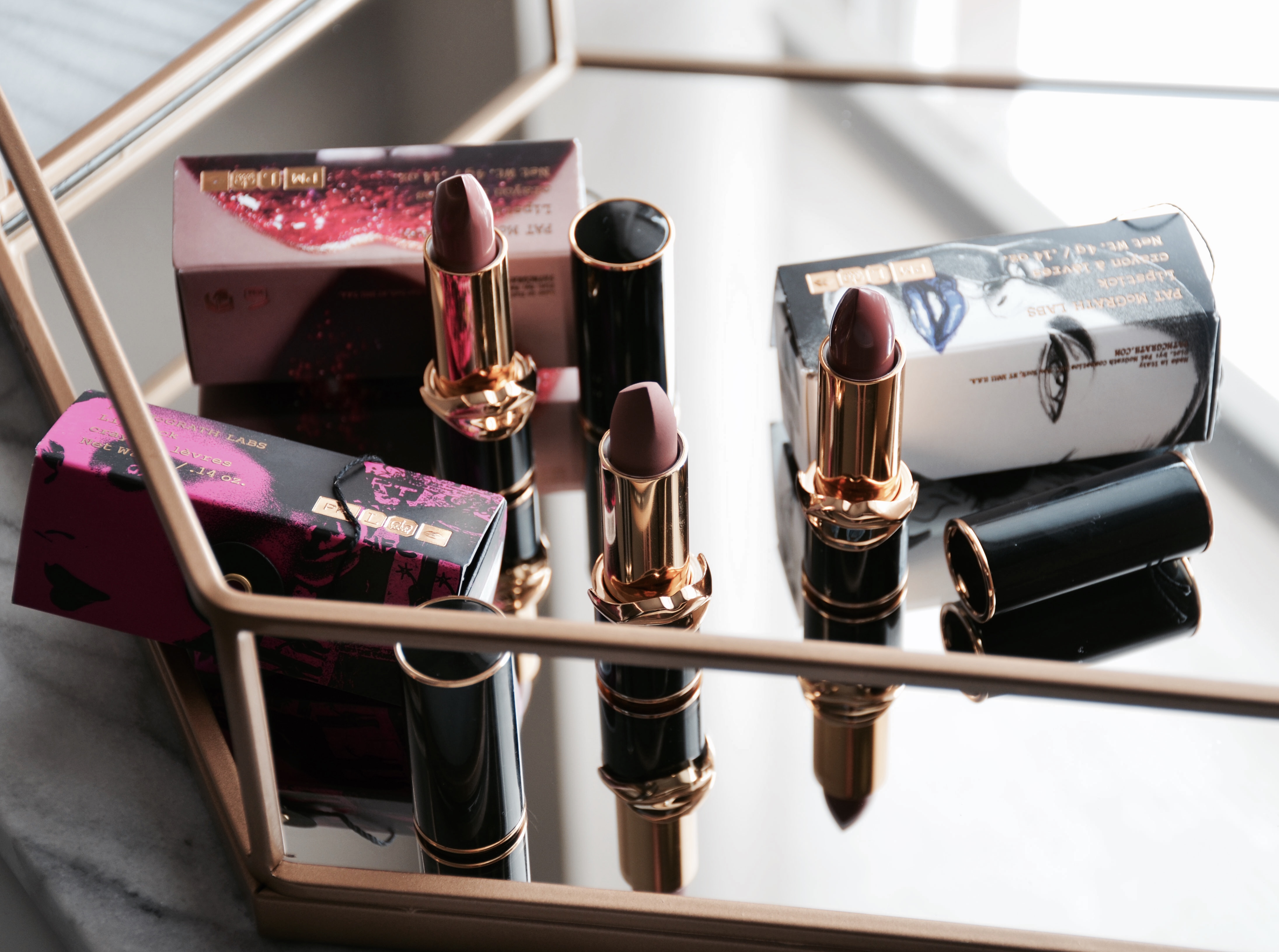 Donatella is part of the Pat McGrath Luxe Trance Lipstick Line. It's described as a beige mauve shade but on me, it's a true pinky nude shade. The Luxe Trance Lipsticks have a creamy but highly pigmented formula and feel very comfortable on the lips. I would say the finish is satin, so nothing too shiny or glossy.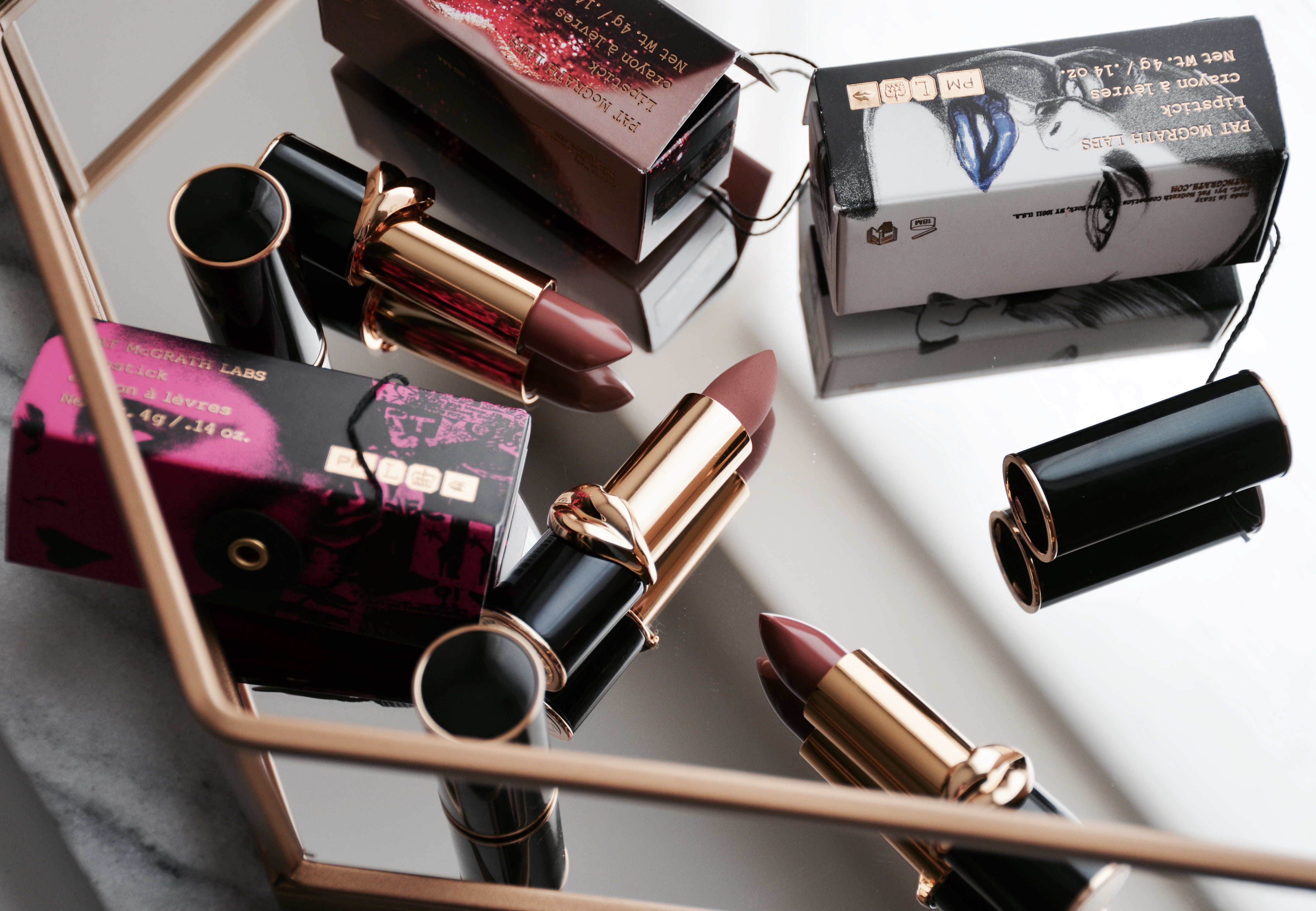 The wear time is also quite impressive. They last on me around 5 hours before I need to retouch. I think because the formula is thicker and super pigmented, the wear time is almost the same as the matte lipsticks.
She's Heaven is described as a brown rose shade. This shade is actually similar in tone to 1995, just a tad bit darker and in a cream formula. She's Heaven is creamy and super pigmented, and wears well as the other shades.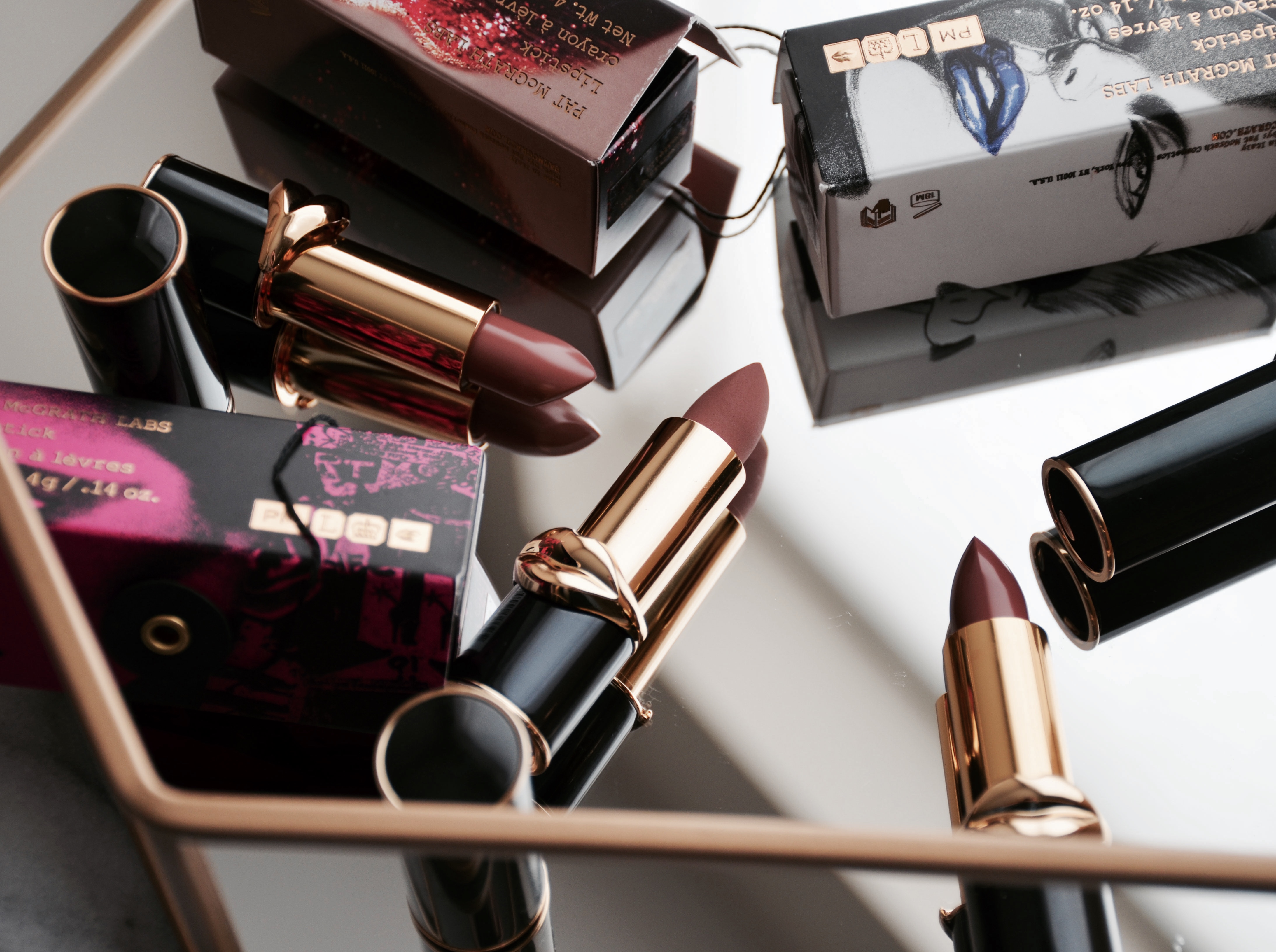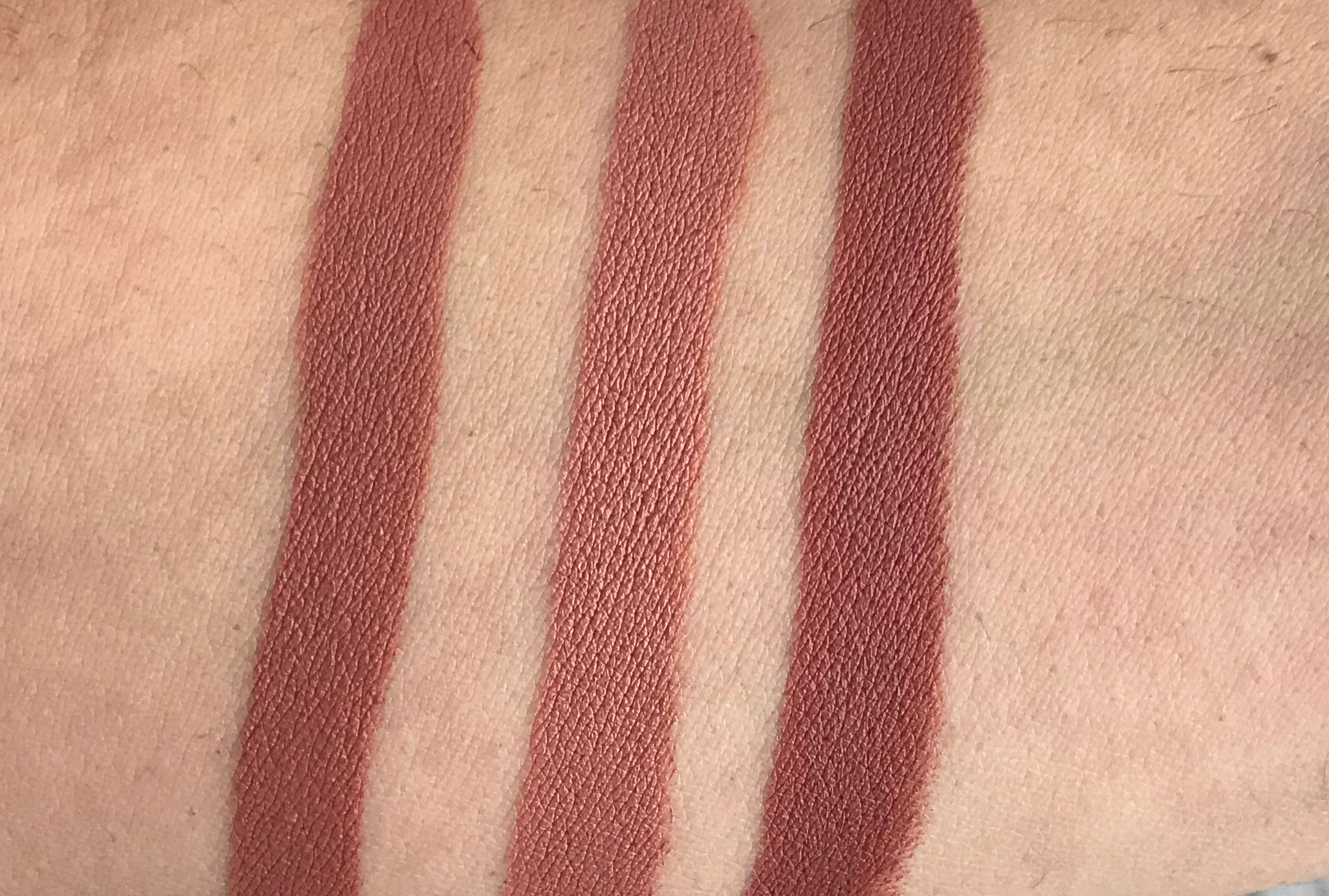 Swatches L to R: 1995, Donatella, She's Heaven

1995

Donatella

She's Heaven
I've been really enjoying both formulas and I also like all three shades that I got. From the beautiful and luxe packaging, to the creamy and long-wearing formula, the Pat McGrath lipstick lines are a big hit for me. They are a Sephora exclusive and available both in stores and online. They are $38, so up there in price, but in my opinion totally worth the splurge.