Jouer Blush Bouquet Blush Duos are the newest release from the brand. They are a duo of blushes that compliment each other and give a beautiful glowy finish to the cheeks. Jouer released three shades in Coquette, Adore and Flirt.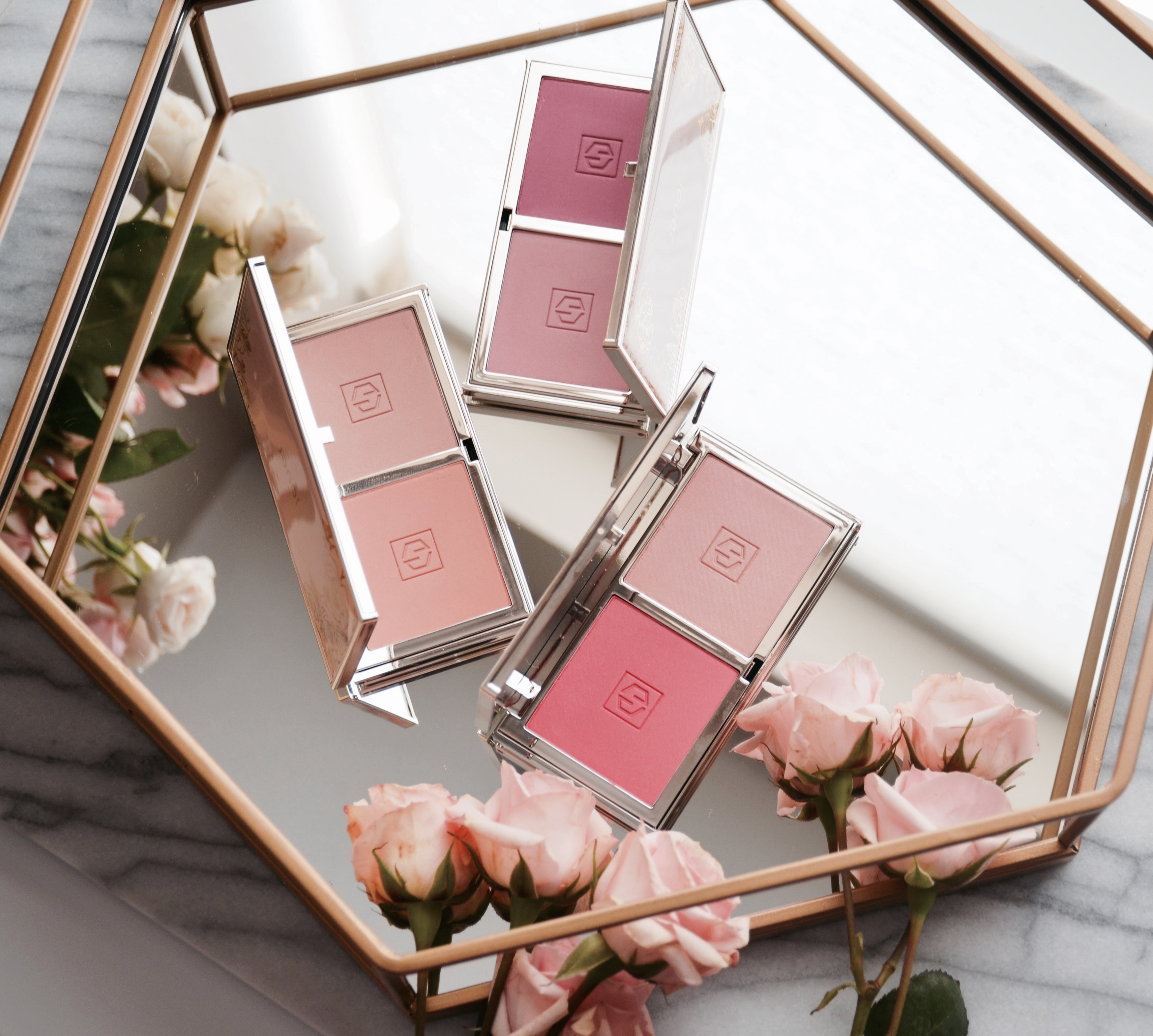 Every palette has a custom flower art on the packaging. The packaging feels sturdy and well made. In fact the compacts remind me of the Charlotte Tilbury Filmstar Bronze&Glow compact. It has the same heavy luxury feel, but these have the pale pink with gold combination that is quite feminine and beautiful. They also come with a mirror which comes in handy when traveling.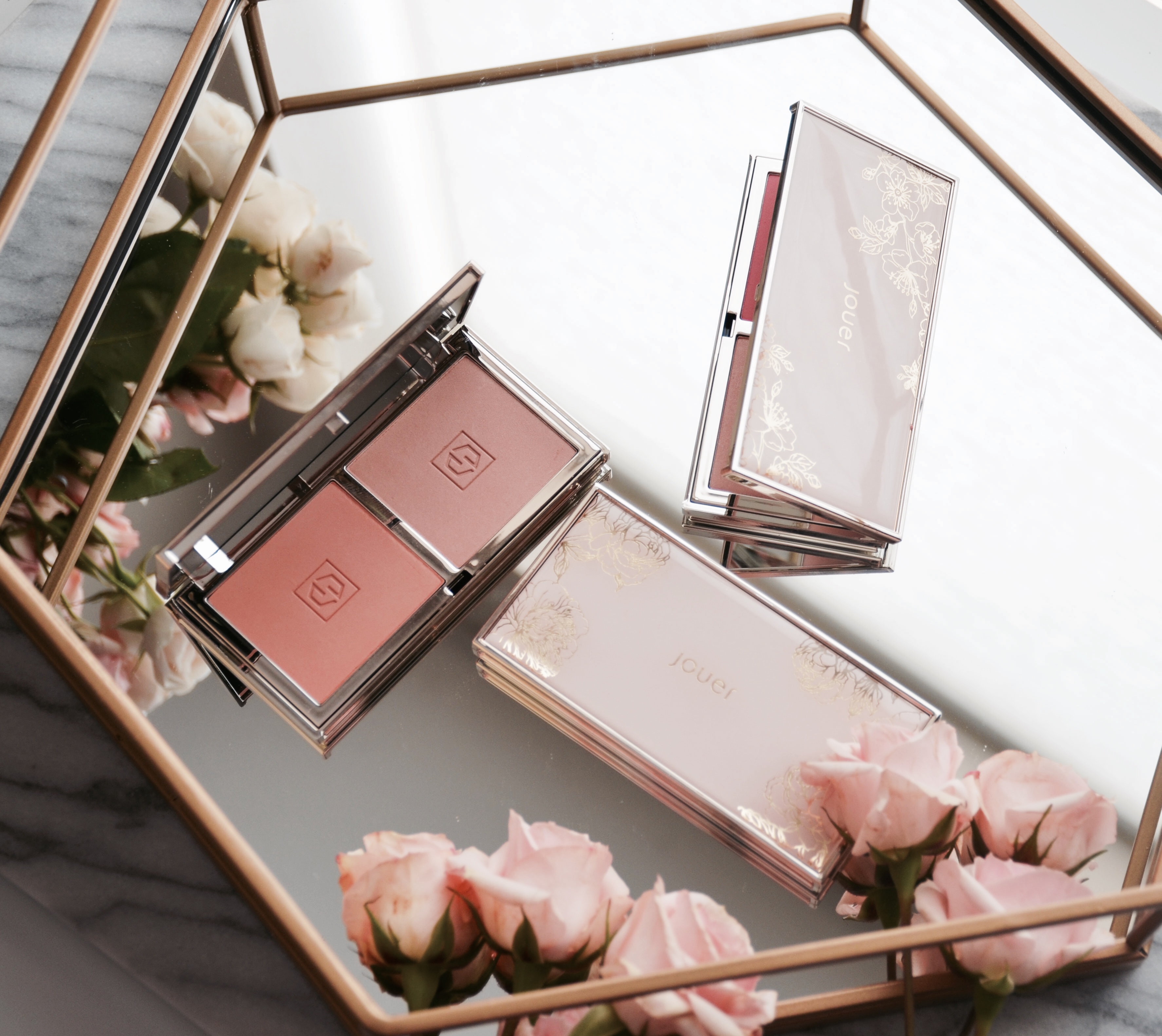 The formula of the blushes is super nice. They have pigment but they are not overly pigmented so you end up with a lot of product on your brush. The left side of the blush duos is darker and more vibrant with a matte finish. The other shade is lighter and has a satin finish that appears as a subtle glow on the skin.
For application, you can either mix the two shades together and create a custom shade, or use them separately. The other day I watched Christina (the owner of Jouer) on Snap and she demonstrated how she used the shades. She first mixed the two shades to create a subtle color and then added the darker shade on the cheekbones for a faded blush look which looked amazing.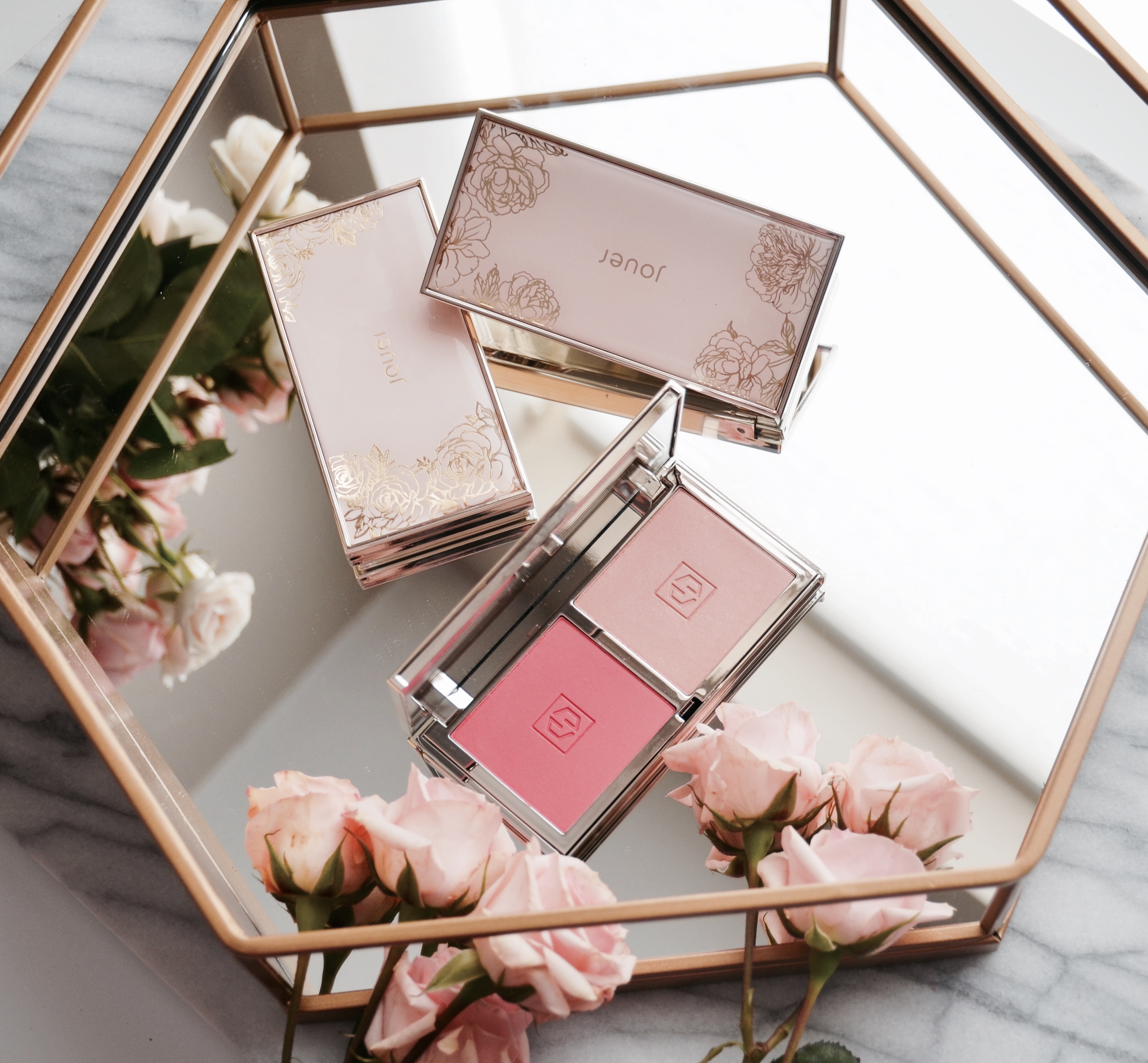 As for the shades, I love them all. I think they covered the basic shades that everyone loves to wear. My favorite blush shade is a nude/bronze shade that is subtle and goes with everything, so of course I'm instantly drawn to Adore.
Adore comes with two shades in Adore Me (a matte warm dusty peach) and Hold Me (shimmering pale warm nude peach). On my skin tone, Adore Me appears like a bronze apricot shade. It warms up my complexion without being over the top so I can wear it with every makeup look. The lighter shade is very subtle on my light/medium skin so I mainly use it as a blush topper to add some glow.
Flirt is the more vibrant duo of the bunch. It comes with the shades in Kiss Me (matte warm carnation pink) and Touch Me (shimmering warm light peach). Flirt has my perfect spring/summer shade combo. The darker shade appears like a bright pink peach on my skin which I love for summer. The lighter shade adds a subtle color and glow to the cheeks so I can see myself wearing it with a lot of looks.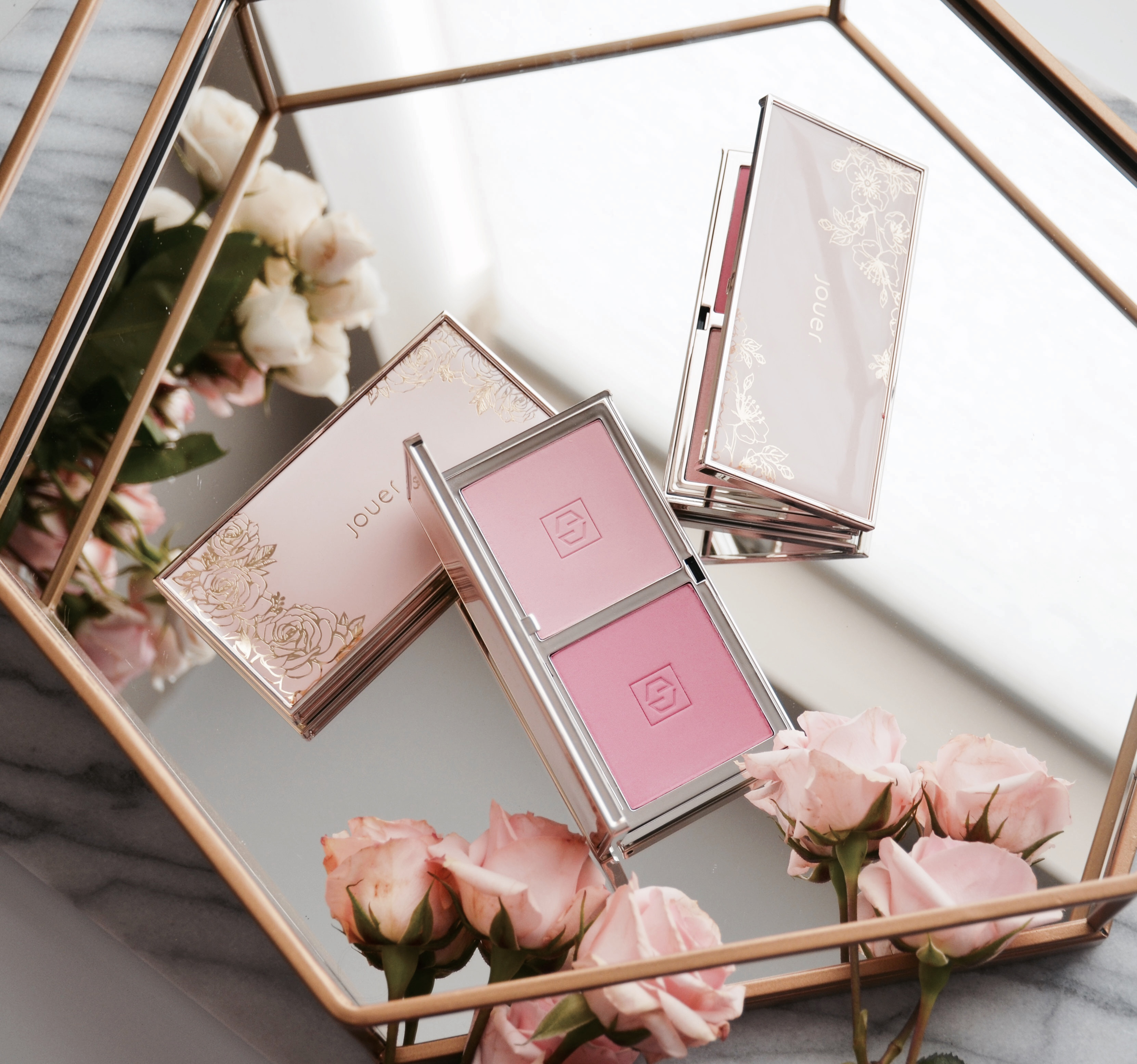 Coquette is the cool toned palette from the line. It comes with the shades in Seduce Me (matte cool berry pink) and Tease Me (satin cool light pink). This duo is perfect for people who like to wear cool toned makeup. It goes really well with taupes and grays and even purple shades on the eyes.

Swatches L to R: Adore (Adore Me, Hold Me), Coquette (Seduce Me, Tease Me), Flirt (Kiss Me, Touch Me)
Bottom line, I'm a big fan of the new Jouer Blush Bouquets Blush Duos. I love that they all come with a matte shade and a shimmer shade that is not overly shimmery. Both powders blend so well on the skin and give a beautiful flush to the cheeks.
The Jouer Blush Bouquets Blush Duos just launched on jouercosmetics.com and will also be available on Beautylish and Cult Beauty. They retail for $30 and you get 11g of product so a great value for the price.
*PR Sample
SaveSave
SaveSave