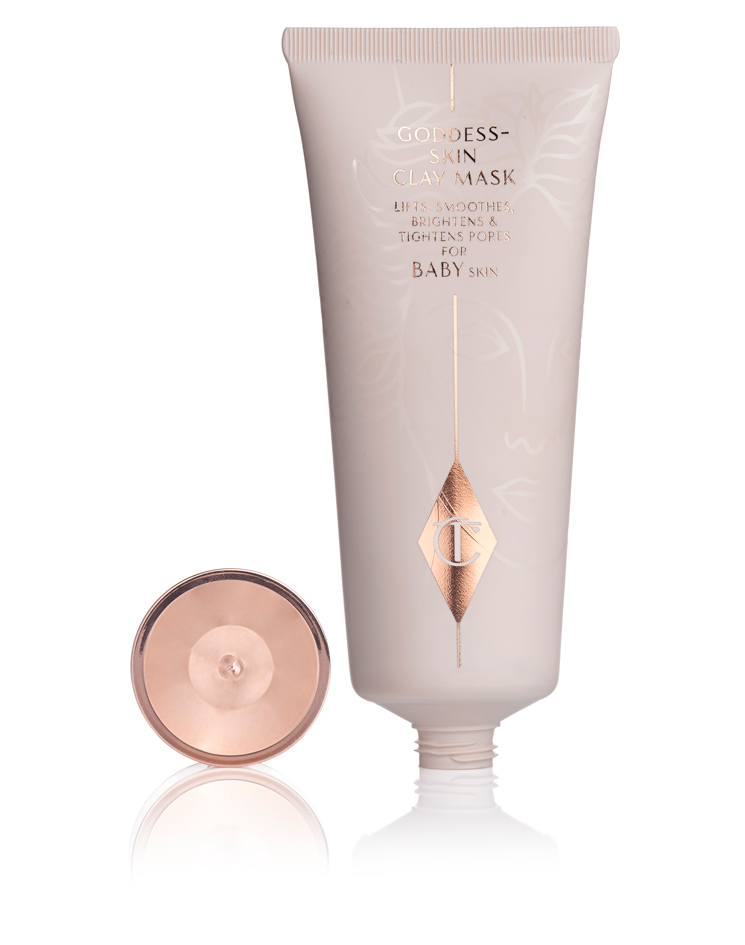 Charlotte Tilbury recently launched a new addition to her skincare line, the Goddess Skin Clay Mask.
"Inspired by Tanit, the Goddess of Ibiza and rebirth, the Goddess Skin Clay Mask is a beauty secret I have been sharing with my celebrity clients for years. It takes ten minutes to reveal flawless, new, smooth skin – it's your skin reborn! Bid farewell to dull, dry, lined skin and congested pores for good. My fabulous new formula will leave you moisturized, dewy and clear-skinned – the perfect treatment for a parched post-winter complexion."

The mask is meant to lift, smooth, brighten and tighten pores and reveal clean baby soft skin. It contains Spanish clay and Sweet Almond Oil that nourishes and moisturizes the skin.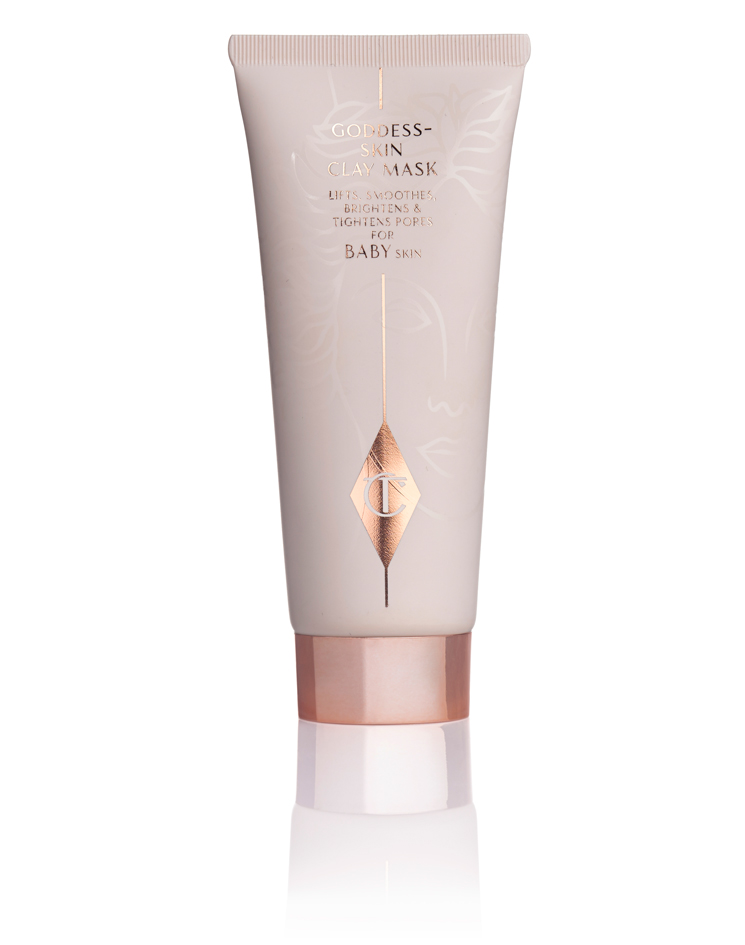 Here are some of the benefits that the Goddess Skin Clay Mask provides:
The healing Spanish clay absorbs oil and draws out impurities leaving skin fresh and glowing but never dry
Sweet Almond and Rosehip Oil nourish and soften while working to delay the signs of skin aging
The BioNymph Peptide Complex protects from free radicals as it boosts collagen production and improves skin elasticity
Essential oils create a smooth, malleable formula that feels hydrating and workable, rather than chalky and dry
Dreamy-smelling Frangipani Flower Extract boasts soothing antiseptic properties and leaves skin cashmere-soft
I love clay masks so I can't wait to try this out. I find that a good clay mask can deep clean your skin and tighten pores and make your skin look it's best.
As soon as I get the mask and test it out I'll let you know my thoughts.
The Goddess Skin Clay Mask is available to purchase from Charlotte Tilbury's website.
The photos were taken from Charlotte Tilbury's website.