If you follow my blog you'll know how much I like the ColourPop lippie stix, they were actually featured in my "Budget Buy" post. They're a great find, nice selection of colors, good quality and affordable price.
It was mater of time when I was going to try their eyeshadows. I've heard so many people talk about their eyeshadow line so I decided to place an order and try them.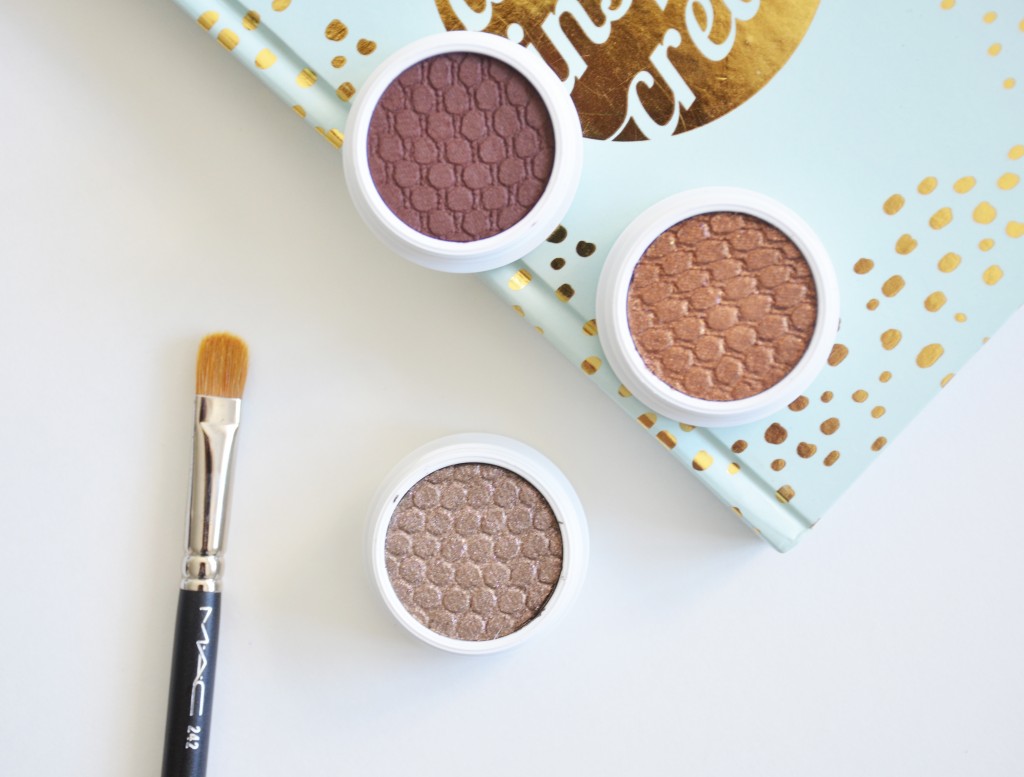 I picked up So Quiche, On The Rocks and Mittens. The first two shades are glittery shades and the third shade is matte.
So Quiche is described as a soft olive with a highly reflective gold and pink violet glittery duo chrome metallic finish. When applied on the eyes I can see some taupe and olive undertones and the glitter adds to the whole look, it's definitely a shade I would wear at night cause the glitter is very obvious for day time wear.
On The Rocks is described as true bronze with gold and violet glitter. Now this shade has shimmer but the specks are smaller. I love bronze shades and I see myself wearing this shade a lot in summer, it will go great with a tan.
Mittens is the only matte shade that I got. It's described as a warm brown with red violet undertone. I don't own anything like this so I thought it will be a great addition to my brown shades. This shade is as creamy as the glittery shades which you don't see much, usually matte eyeshadows are stiffer to work with.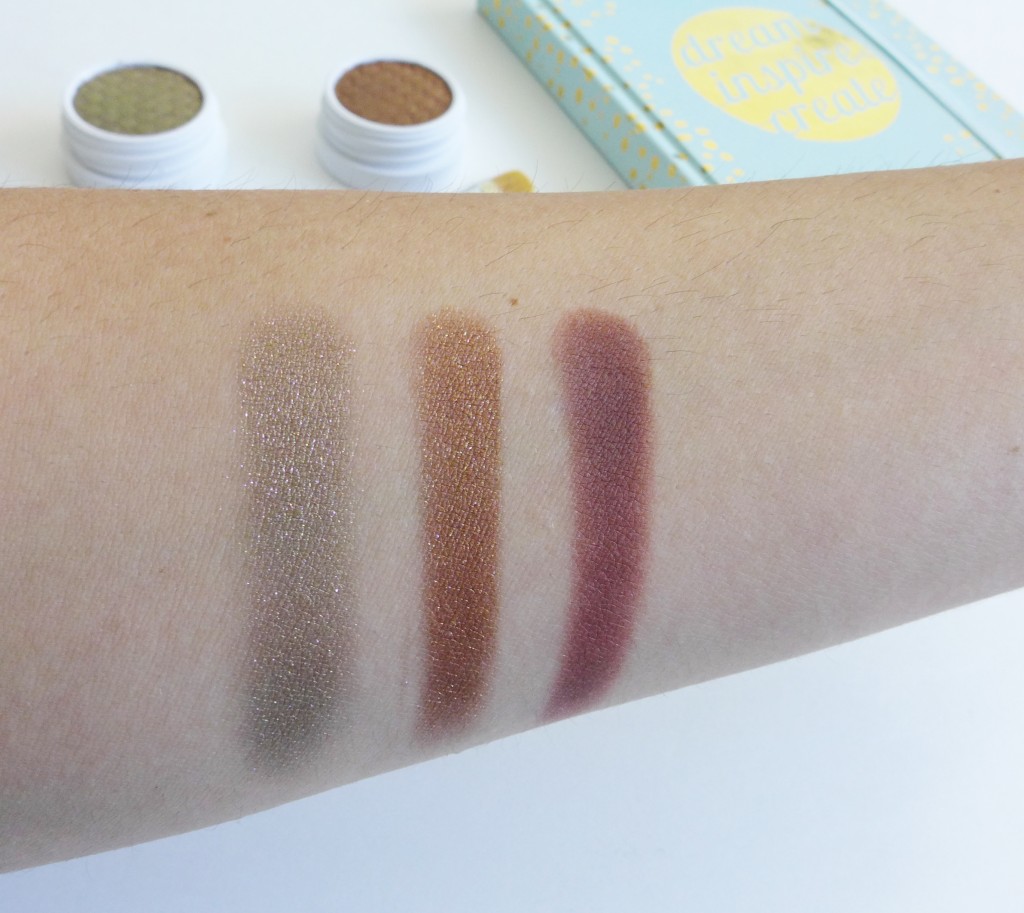 From left to right: So Quiche, On The Rocks, Mittens
Now let's talk about the formula, these are the softest eyeshadows I have ever touched. By looking at them you would expect a powder eyeshadow but they're actually a cream to powder. I prefer to use my fingers with the glittery shades cause you get the most pigment that way. If you don't want to use your fingers you can always use a flat synthetic brush something like the MAC 242 brush and you will not get any fallout. Cause the formula is so creamy natural and fluffy haired brushes would not work.
They recently launched their blush line and I picked up some shades so if they're as good as their eyeshadows and lippie stix I'm sure you'll see them here.