Make Up For Ever released a couple of new base products that are part of the Ultra HD line. They added new shades to the Ultra HD Invisible Cover Stick Foundation and released a new Ultra HD Skin Booster which is more of a skincare product, Ultra HD Lip Booster and Ultra HD Microfinishing Pressed Powder (re-launch).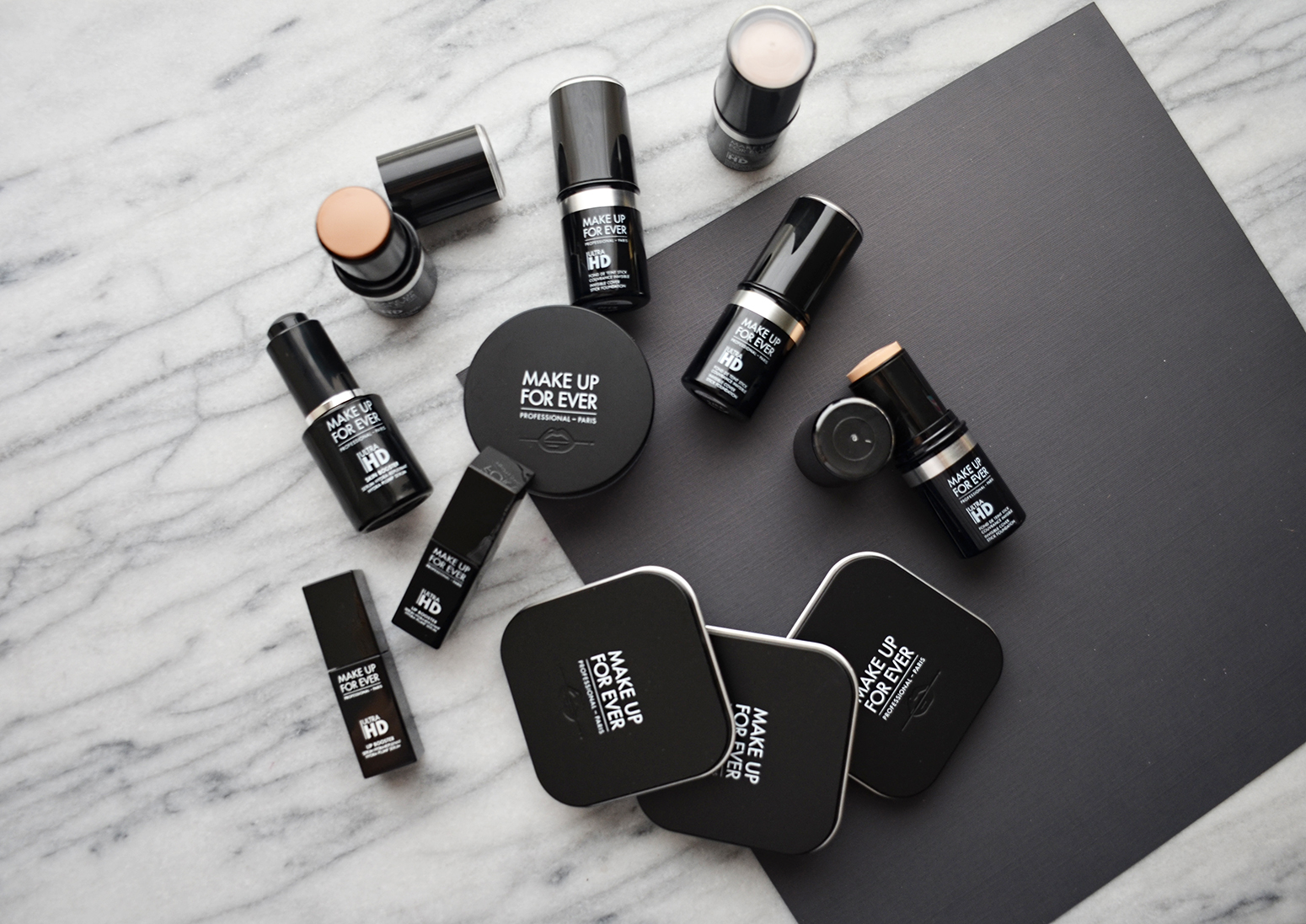 It was my first time trying the Ultra HD Invisible Cover Stick Foundation. I was lucky that one of the new shades actually matched me perfectly so I was able to test it. As the name applies this really is an "invisible" type of foundation because it looks like skin. It doesn't have a heavy feeling and the finish is natural, almost glowy in a way. I really like that it doesn't have a matte finish and doesn't appear flat on the skin. Instead it melts perfectly and leaves the skin natural looking but is still able to cover any imperfections that you have.
The stick foundation is also buildable so you can apply as much or as little as you prefer. I like my base on the natural side so I only use two swipes on each cheek and one on my forehead to achieve light coverage. I find that the best way to apply this foundation is by using a dense buffing brush. In my case I used the Artis 8 brush which works perfectly with the Ultra HD Invisible Cover Stick Foundation.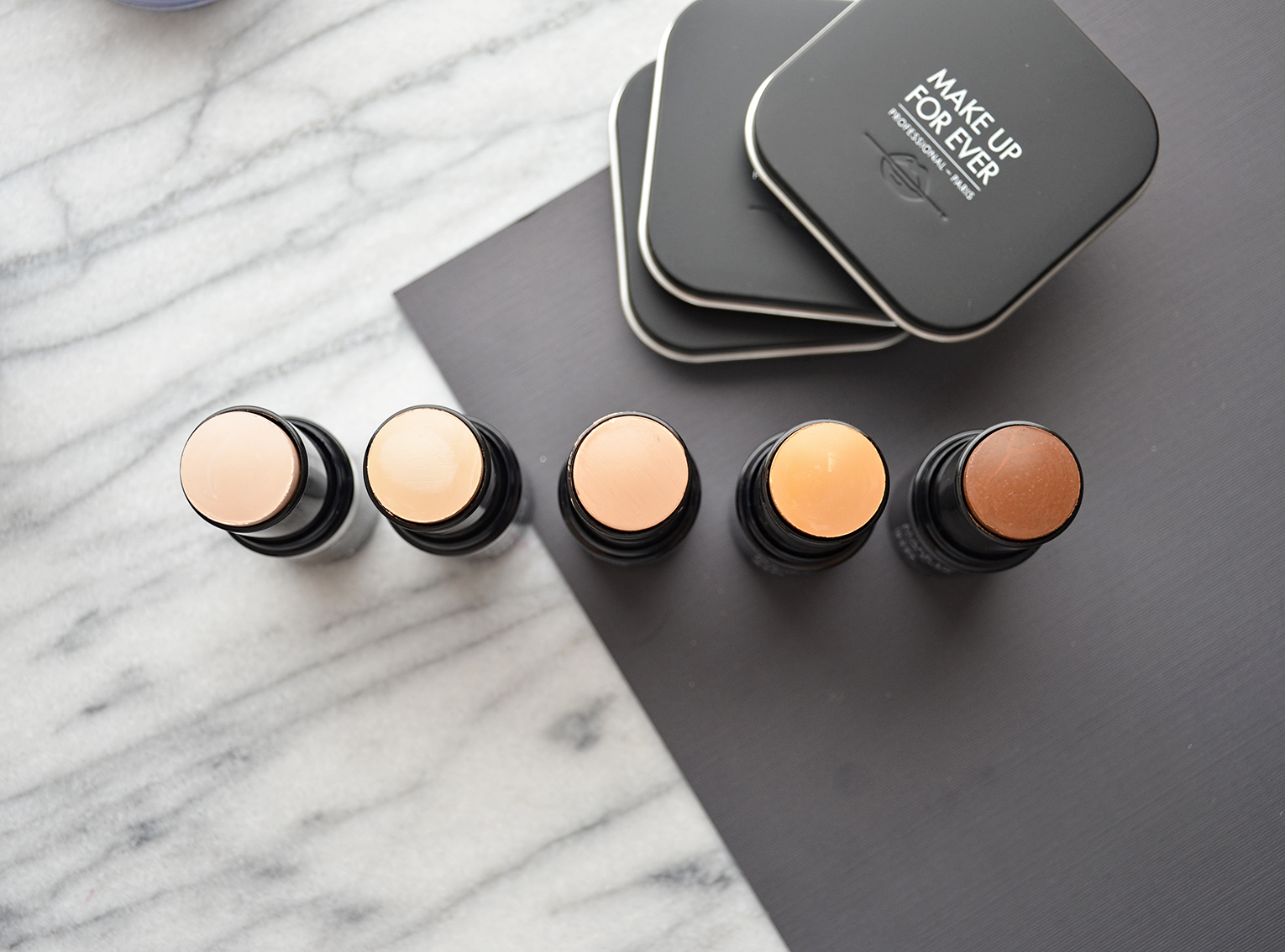 The new shades that were added to the line are: Y205 (Alabaster), Y215 (Yellow Alabaster), R330 (Warm Ivory), Y375 (Golden Sand) and R540 (Dark Brown).
Swatches L to R: Y205, Y215, R330, Y375, R540
I used the shade in R330 all over my face but I also used R540 to add warmth and contour. The sticks are super pigmented so if you use a dark shade for contouring just make sure to use a tiny bit. The cream blends beautifully in to the skin so they work both as foundation and cream bronzer or contour. You can also use a lighter shade as a concealer which also works well and doesn't crease after you set your under eye area.
The Ultra HD Skin Booster is a hydrating face serum that you can use as a primer or mix it with your foundation for a lighter coverage. It's formulated with hyaluronic-acid and argan oil extract that help with hydration and the appearance with fine lines. It instantly plumps the skin and gets it ready for your makeup. It leaves a slight tacky feeling which helps with your foundation gliding easily but also acts like a glue for your base.
I also tried mixing it with a liquid foundation and it works really well. It sheers out the foundation but also adds more hydrating properties.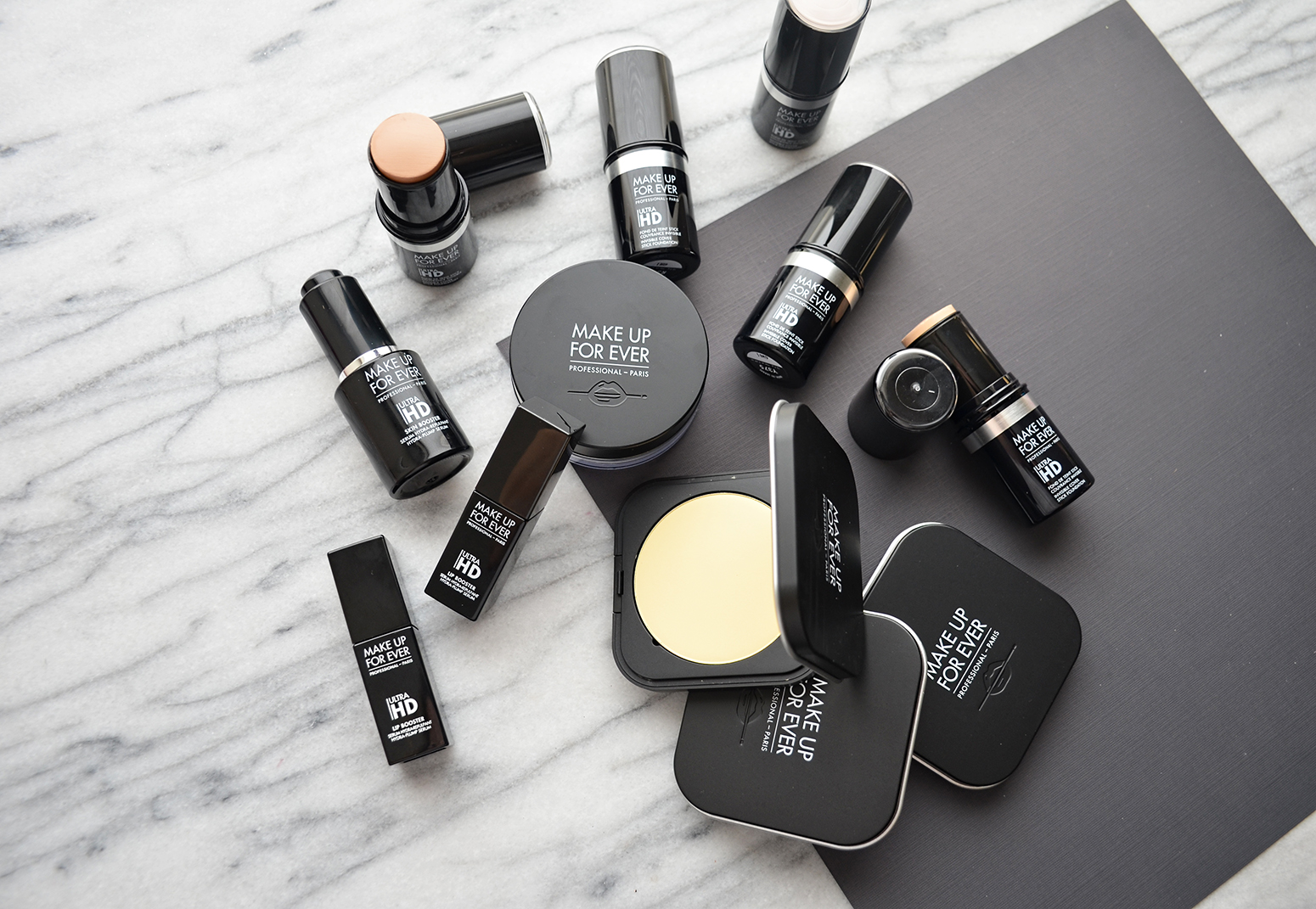 The other skincare type product is the new Ultra HD Lip Booster. This stuff is amazing! As someone who suffers from constant dry lips, the Lip Booster not only helps with moisture it actually plumps your lips and smooths out the lines on the lips. They released two shades, one in Clear and the other in Light Pink. The clear is just a clear balm like product but the Light Pink gives just a hint of rosiness to the lips and makes them look more healthy and juicy.
The Ultra HD Lip Booster is not sticky but hydrating lip serum that helps prime your lips for lipstick. You can also wear it on it's own (which I love to do) on your no makeup makeup days.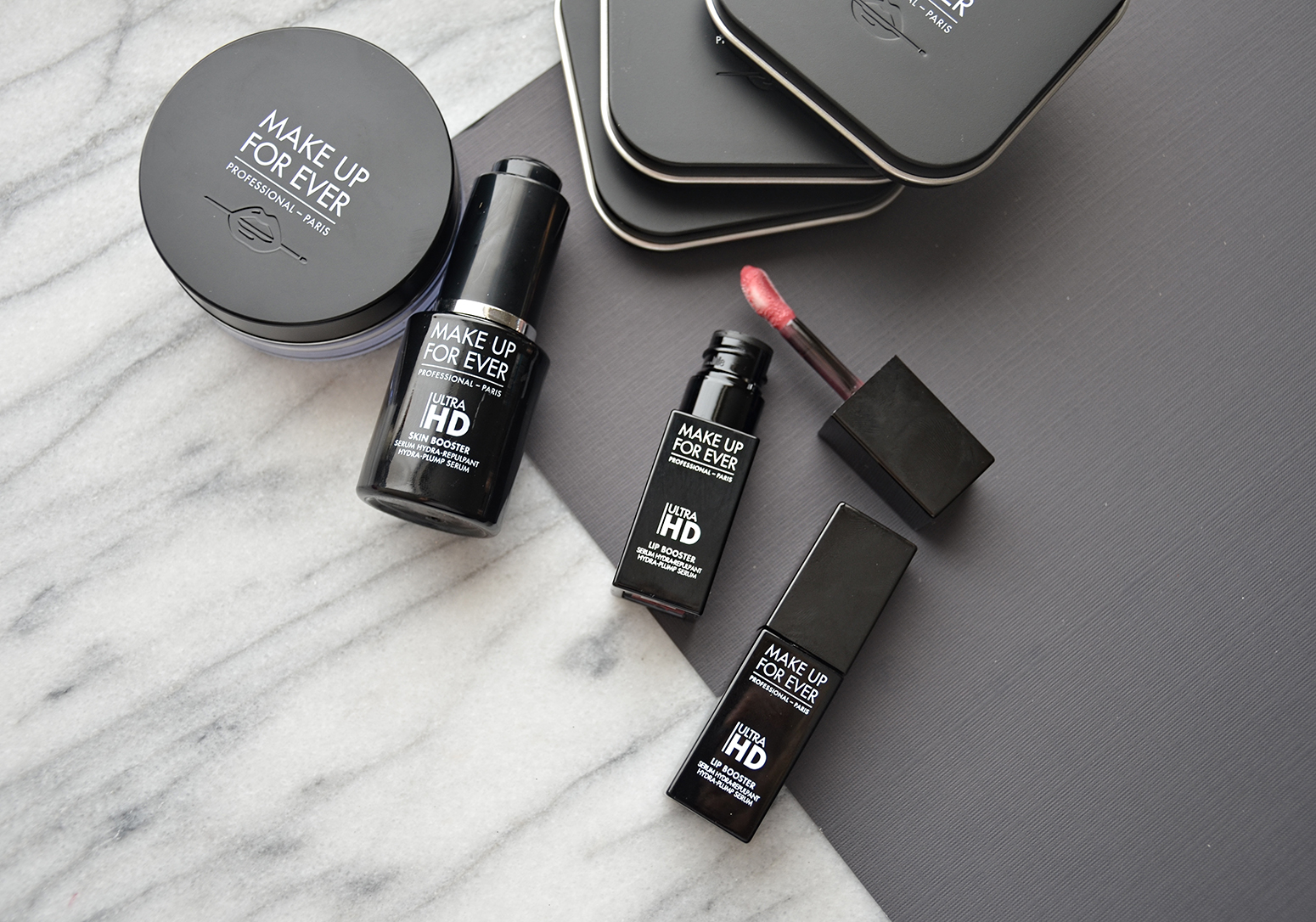 The Ultra HD Microfinishing Pressed Powder is a finishing powder that blurs out pores and imperfection but also has brightening properties and keeps you matte. It comes in three shades: 1 (Translucent for light to medium skin tones), 2 (Banana for medium to tan skin tones) and 3 (peach for tan to deep skin tones).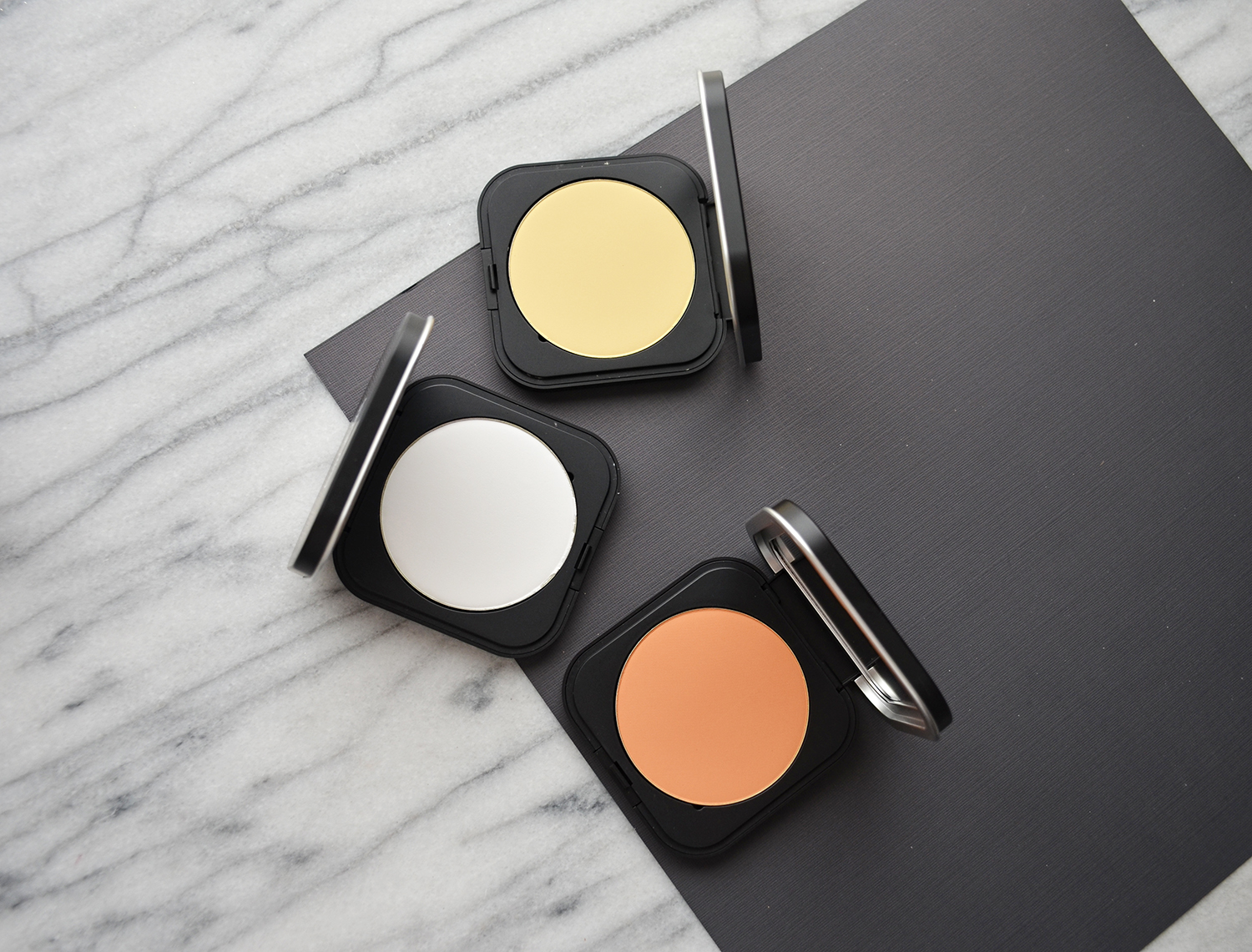 This is a re-launch from MUFE with new packaging and improved ultra fine texture. When you swipe your fingers over the powders they literally feel like silk. They are super soft but are not powdery at all. You can use them to blur out the appearance of pores but also reduce the shine if you are oily. For me I don't like to use powder all over the face unless it gives me a glow. I think the powder will work for people with combination to oily skin as it has oil absorbing properties.
I do love to use the shade in #2 which is a banana shade to set and brighten my under eye area. It makes such a difference to the appearance of the under eye area. Especially if you have dark circles, it instantly brightens the whole area and makes you appear well rested.
All in all, some great additions to the Make Up For Ever base line. I love the Ultra HD Invisible Cover Stick Foundation, the Ultra HD Skin Booster and Lip Booster. The banana powder is also amazing if you're looking for a brightening powder that also helps with pores and fine lines.
*PR Sample