As a big fan of Kate Somerville skincare I wanted to share some of my favorite products from her line. These are products that I use on daily basis and have incorporated in my skincare routine. I focus mainly on anti-aging skincare and product that everyone can use, no matter their skin type.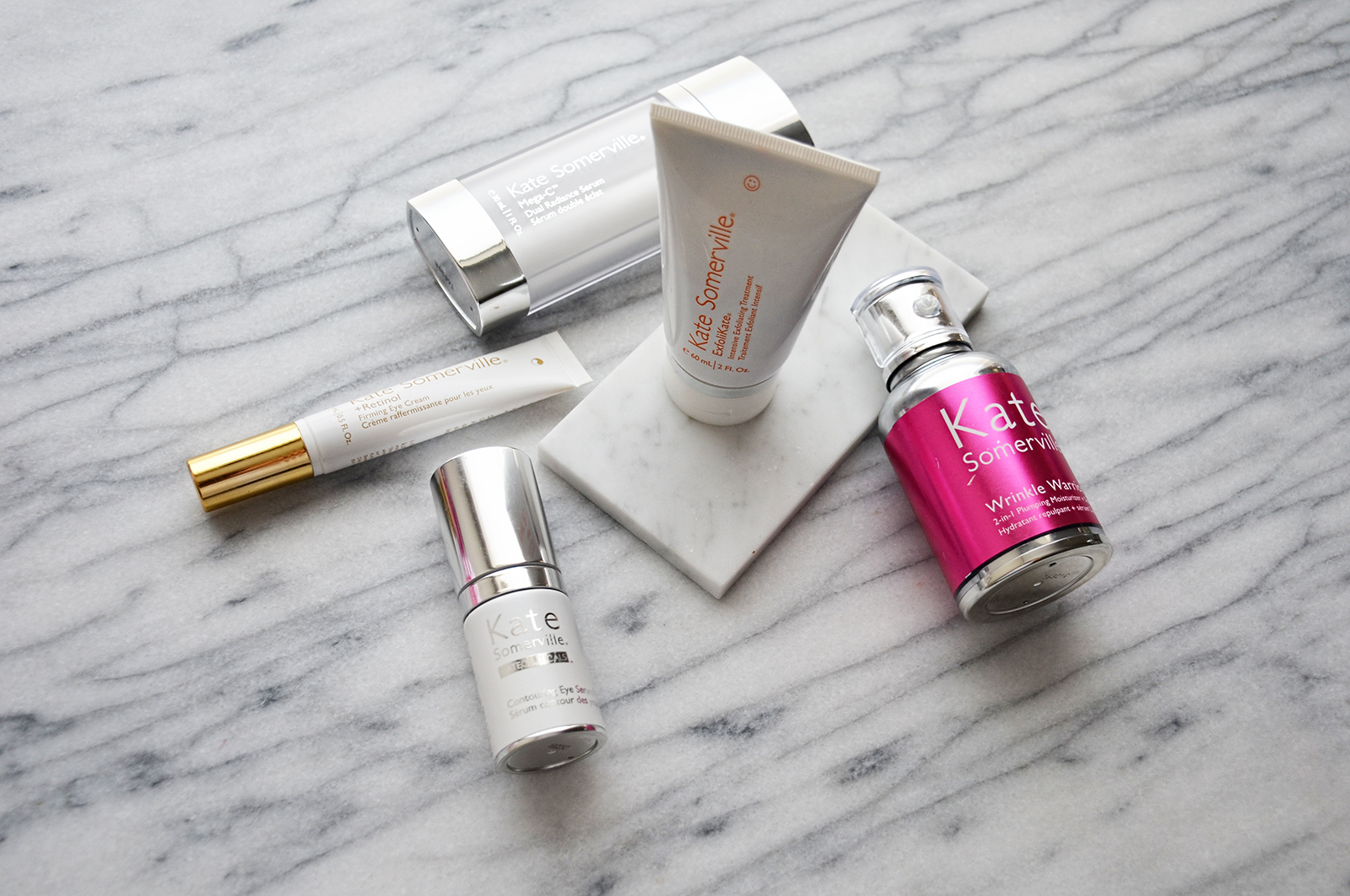 Since implementing the ExfoliKate in my skincare routine I've seen improvement in skin texture and pore size ( I use it once a week or when I feel I need extra exfoliation). It is an intense product so if you have sensitive skin I would recommend the gentle version. It really is a miracle in a bottle and does what it claims.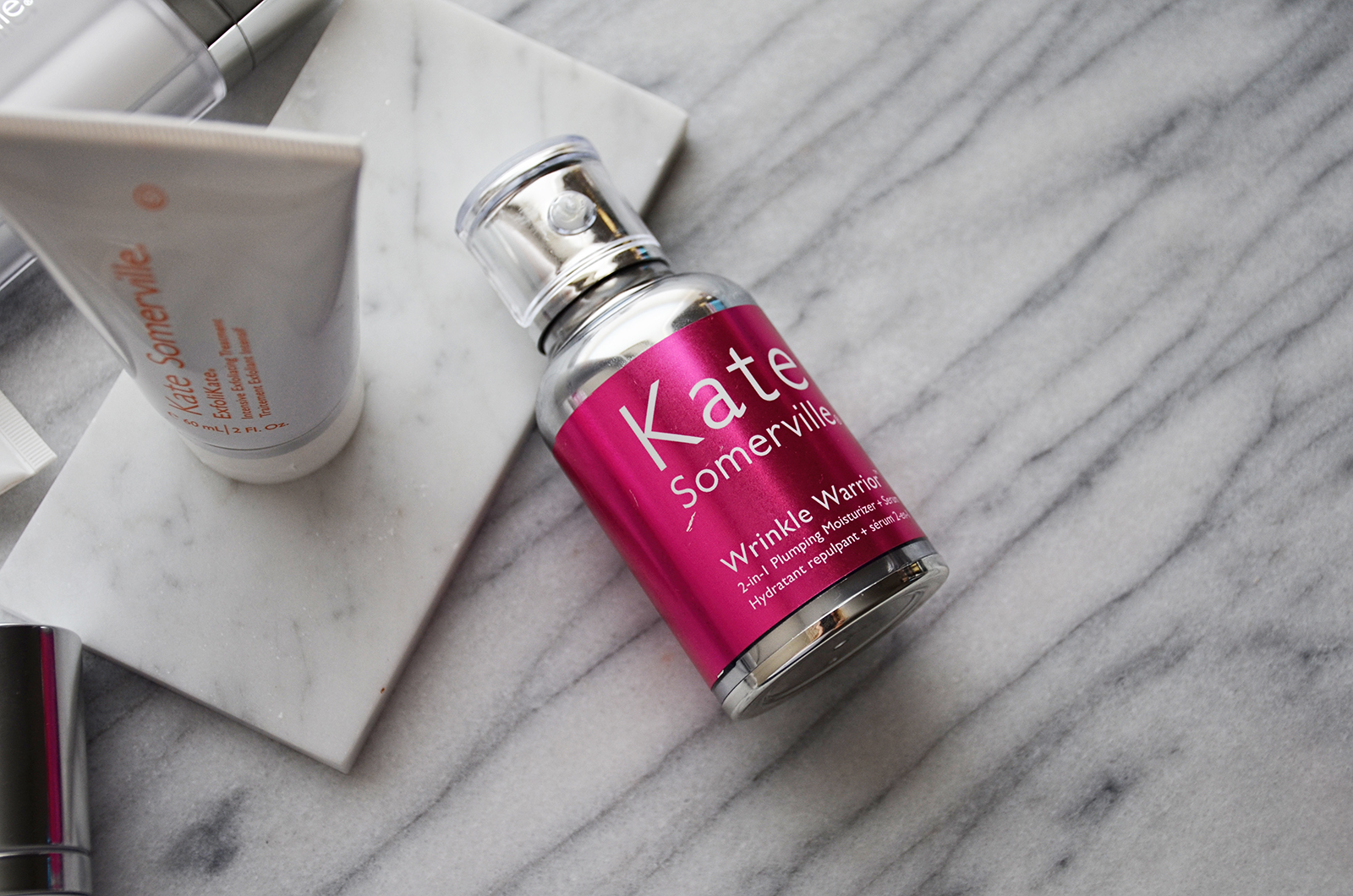 If you are not using Vitamin C in your skincare you should definitely start. It's not only good as an anti-aging product but it significantly helps with brightness and even skin tone. It literally leaves your skin glowing. Vitamin C is very sensitive to light. It looses it's potency when exposed so I really like that the serum comes in a pump. I use this serum in my night time skincare routine before my moisturizer and face oils.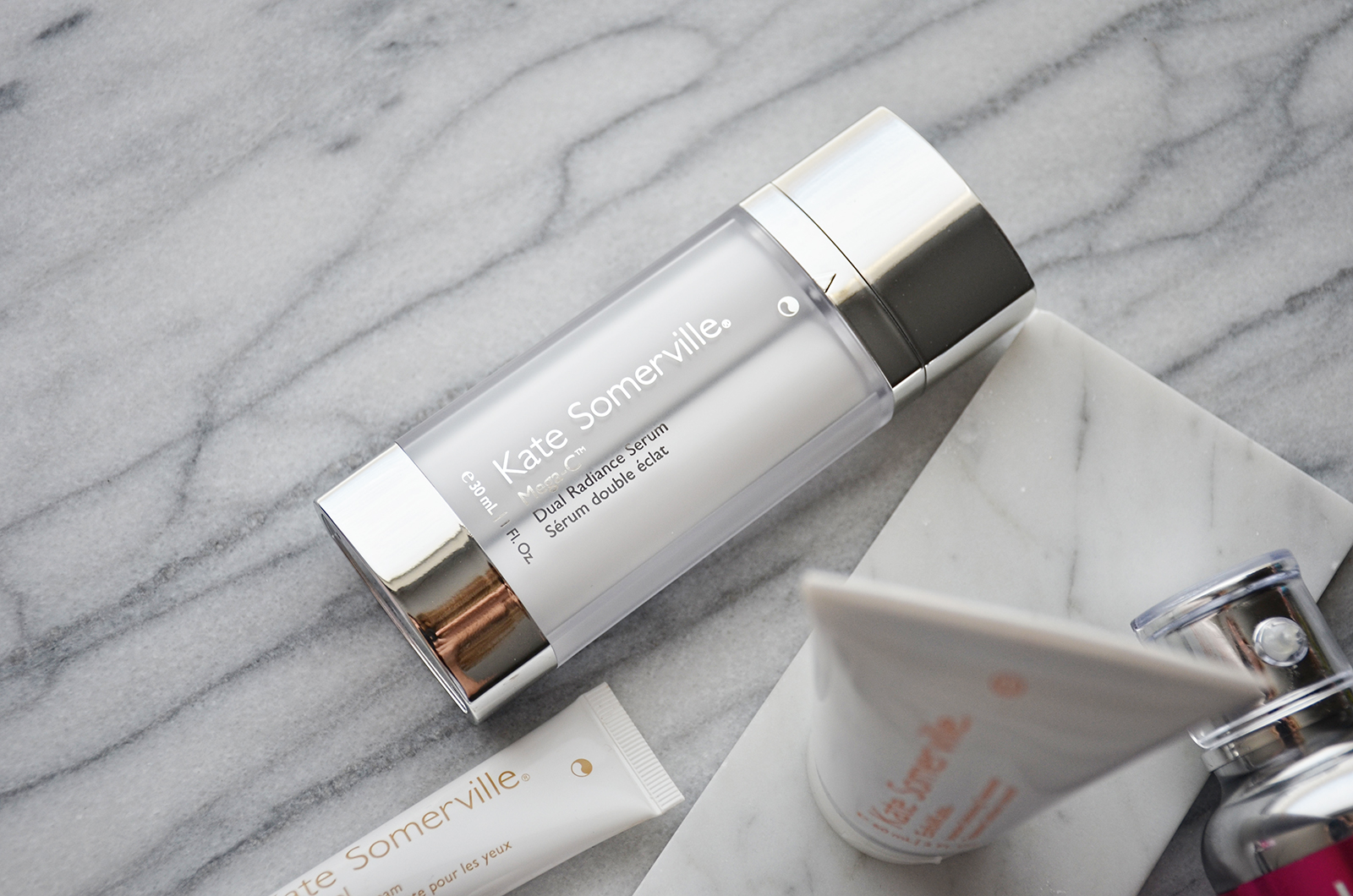 Thankfully I don't have any visible fine lines around my under eyes so I can't say if this helps with appearance but I love the cream because it's lightweight. It also helps a lot with hydration and sits well under makeup and doesn't make your concealer crease.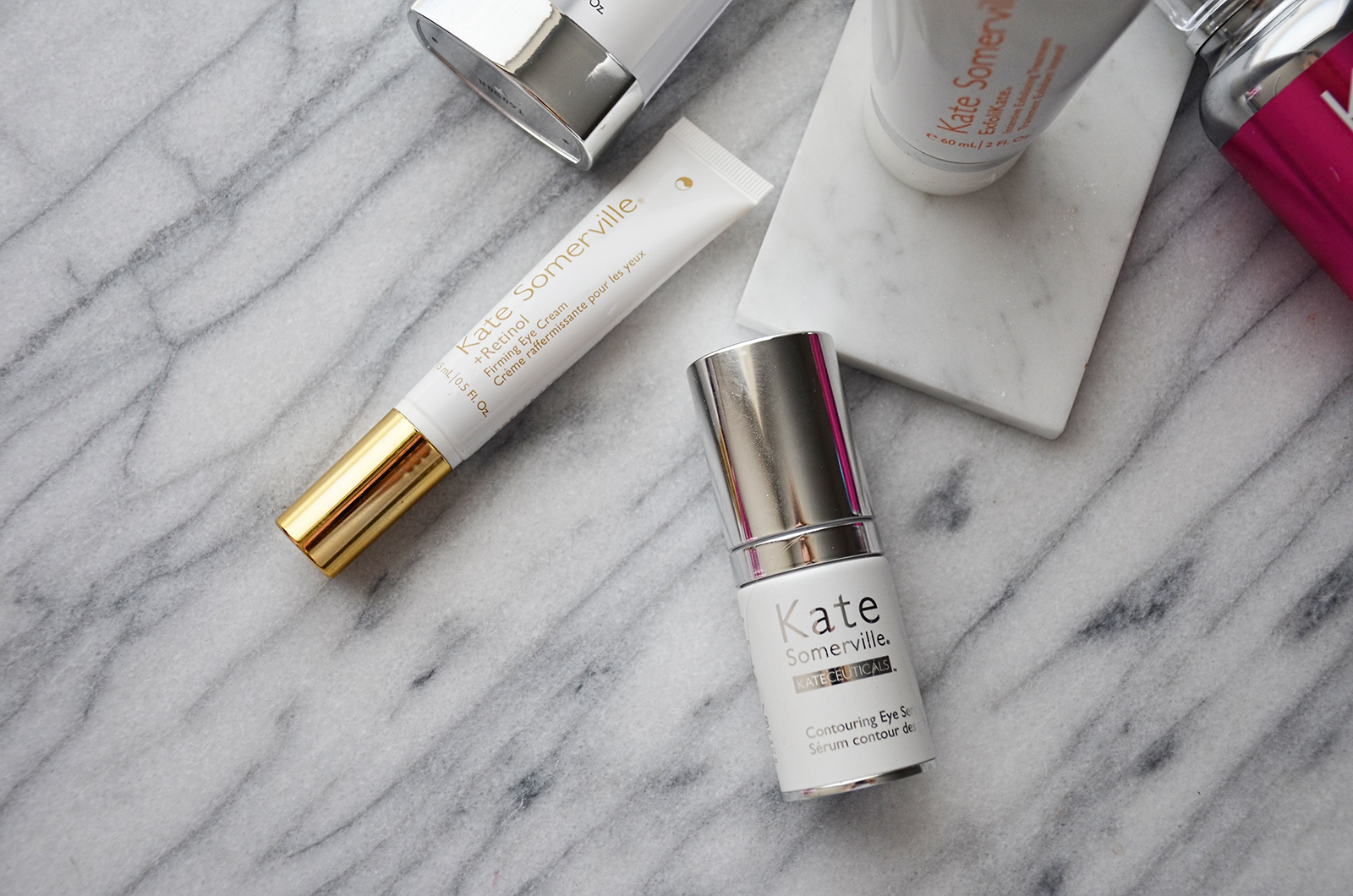 You can use the serum twice a day (AM and PM) and apply both on the upper and lower eye area. I like to use this serum on my upper area specifically since I have slightly hooded eyes and to prevent more sagging.
In this post I focused more on anti-aging products. I think that it is very important to start using anti-aging products to prevent premature aging. In a world of a lot of pollution and harmful sun rays our skin starts aging sooner if we don't do anything about it. If you are in your 20's and you haven't started, I advice you to look in to some products. You don't have to invest in all anti-aging products but I would look in to a good anti-aging serum to implement in your skincare routine.
*PR Samples included