Flesh Beauty released a new set of products after their first big launch. They added concealer, another eyeshadow palette, a primer, the Flipbook (which is quite original and unique) and six new shades of the Fleshy Lips Lipsticks. I did a review of the first release of products (you can read about it here) and I liked pretty much the whole line. This time I was mostly excited about the double ended concealers. Concealer is a must for me even when I'm not wearing any other makeup so I'm always looking forward to trying new formulas.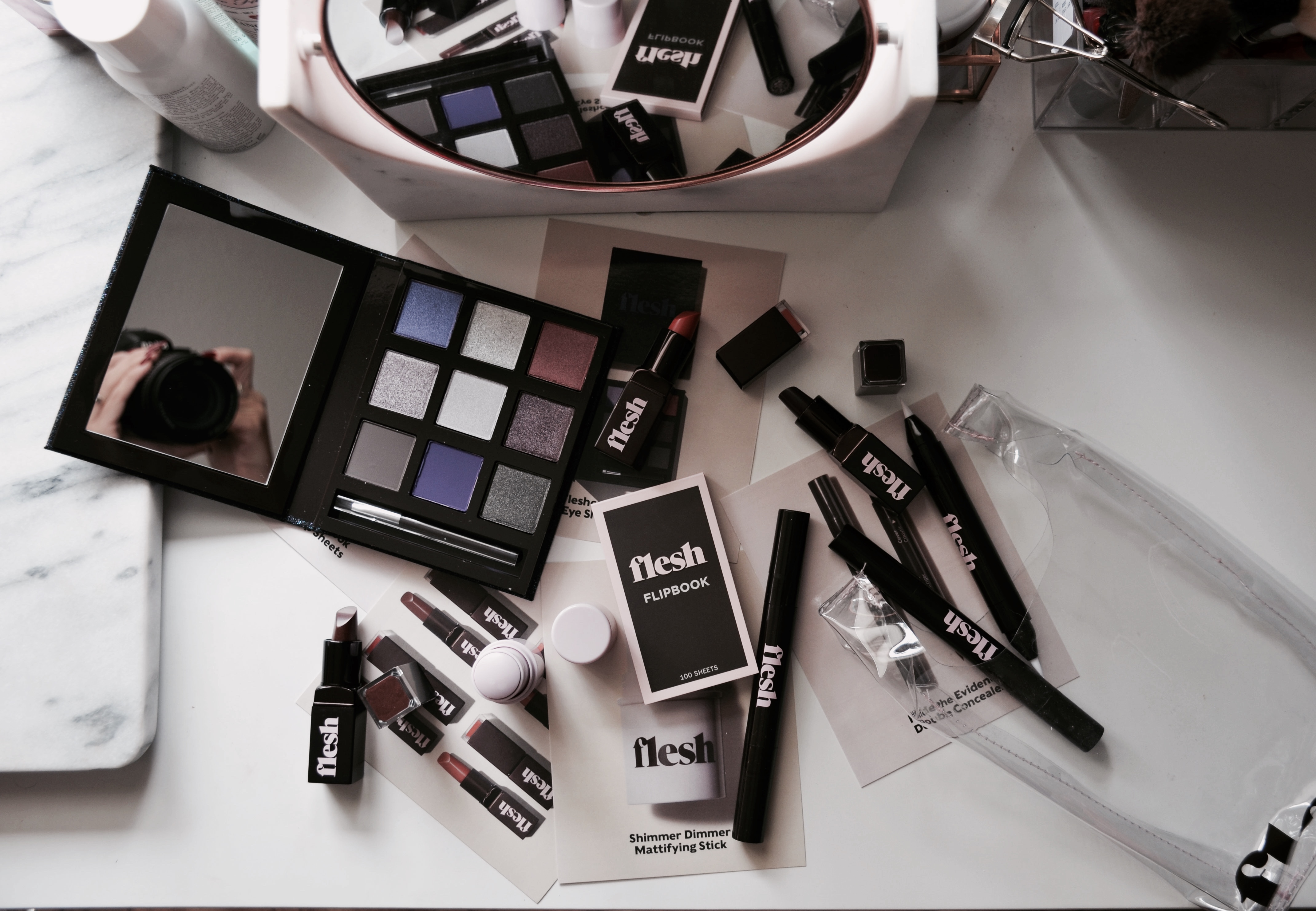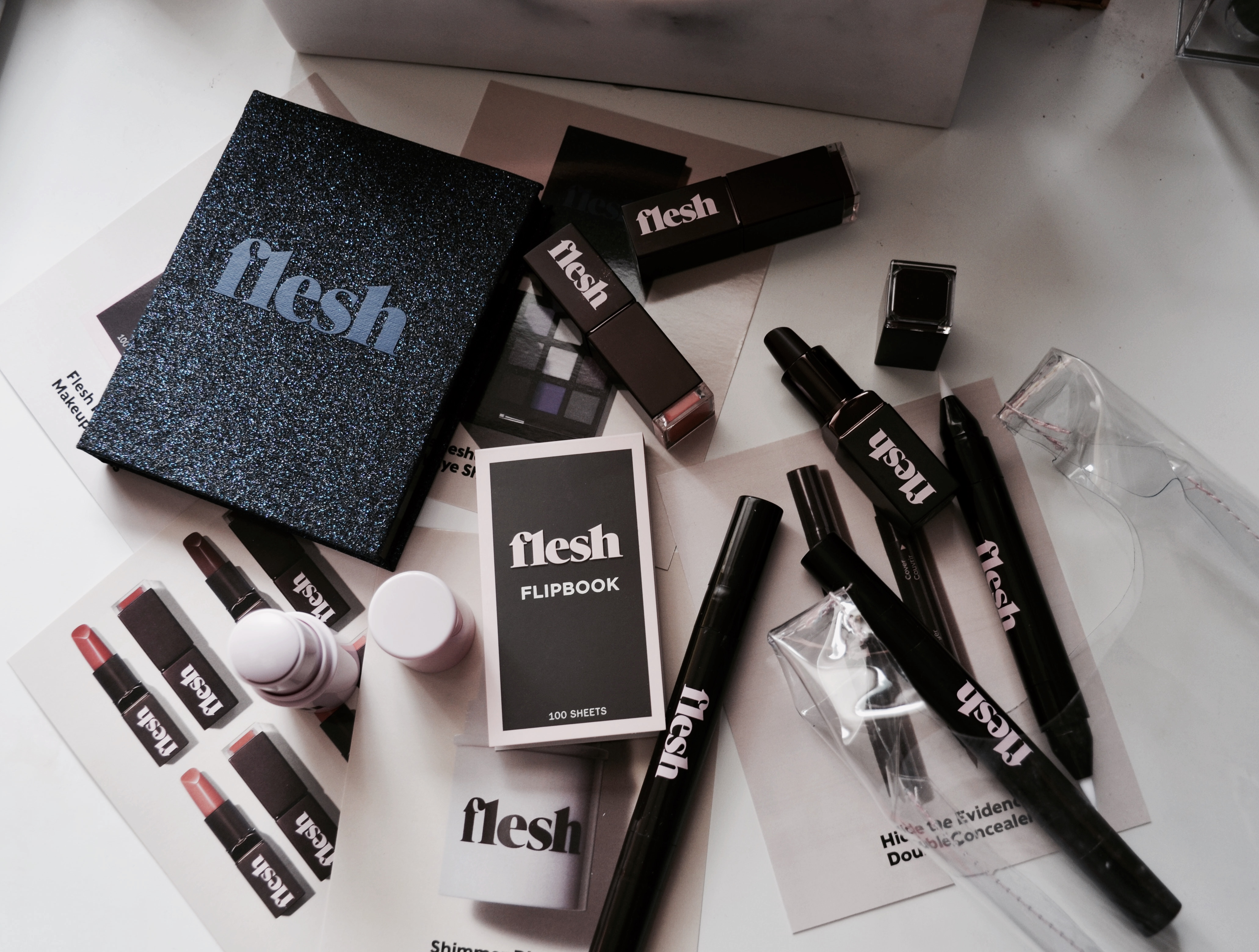 The Flesh Hide The Evidence Double Concealer is a double ended concealer/corrector. It is a lightweight concealer that has two shades to correct and conceal. The formula has glycerin which helps the skin to stay moisturized. The coverage is light but when combined with the corrector, I find that it covers my dark circles very well. It is very creamy and watery so it feels very hydrating under the eyes. It comes in 11 shades with corrector and concealer shades that compliment each other.
I find the Flesh Hide The Evidence Double Concealer perfect for minimal makeup days. It is light so if you are looking for a lot of coverage, you're not going to like it. For me, since I prefer my makeup on the natural side, I like it for under the eyes. For blemishes, I like to use something that provides more coverage and it's a little thicker in consistency.

Swatches L to R: 01 Ultra Pale (corrector and concealer), 02 Light Vanilla (corrector and concealer), 03 Light Honey (corrector and concealer)
For shade reference, I wear the shade in 03 Light Honey. Both the concealer and corrector shade are perfect if you are light to medium skin tone.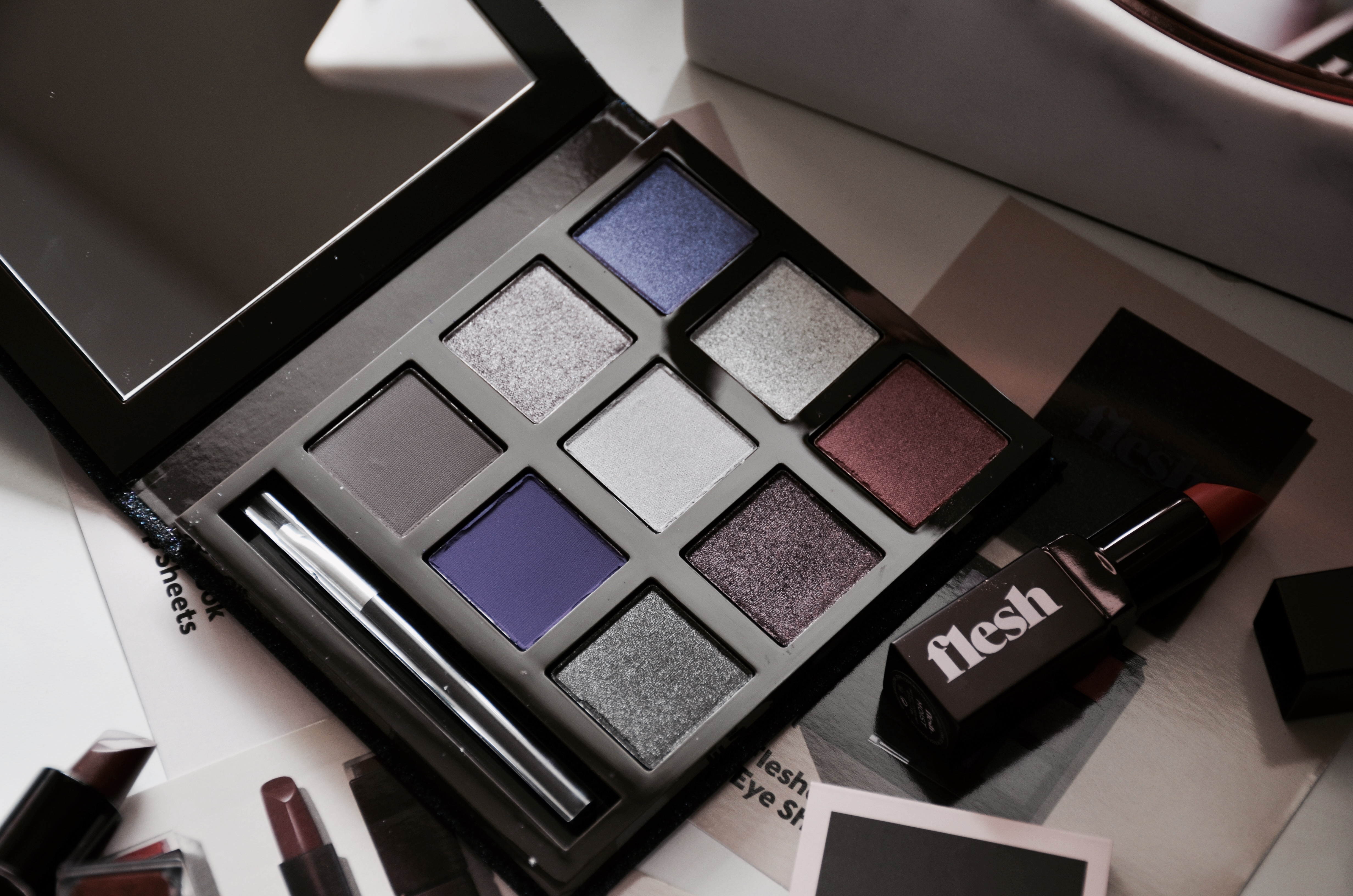 The Flesh Fleshcolor Starshine Eyeshadow Palette is a mainly cool toned palette that features rich purples but also gunmetal and silver shades. It is definitely a unique palette that doesn't have your usual neutral warm tones.
The palette comes with:
Hype (shimmery bright purple)
Flash (silver)
Cherish (shimmery burgundy)
Astonish (shimmery lilac)
Throb (shimmery light grey)
Urge (shimmery eggplant)
Strap (matte medium grey)
Button (matte royal purple)
Thirsty (shimmery dark grey)