I love a good cream bronzer for summer. I love them because they look more natural on the skin and give you a perfect bronzed look while feeling lighter on your skin than your regular powder bronzer. I haven't tried any bronzers in liquid form though not until I spotted that Nars came out with a liquid version of their well famous Laguna bronzer so I had to get it.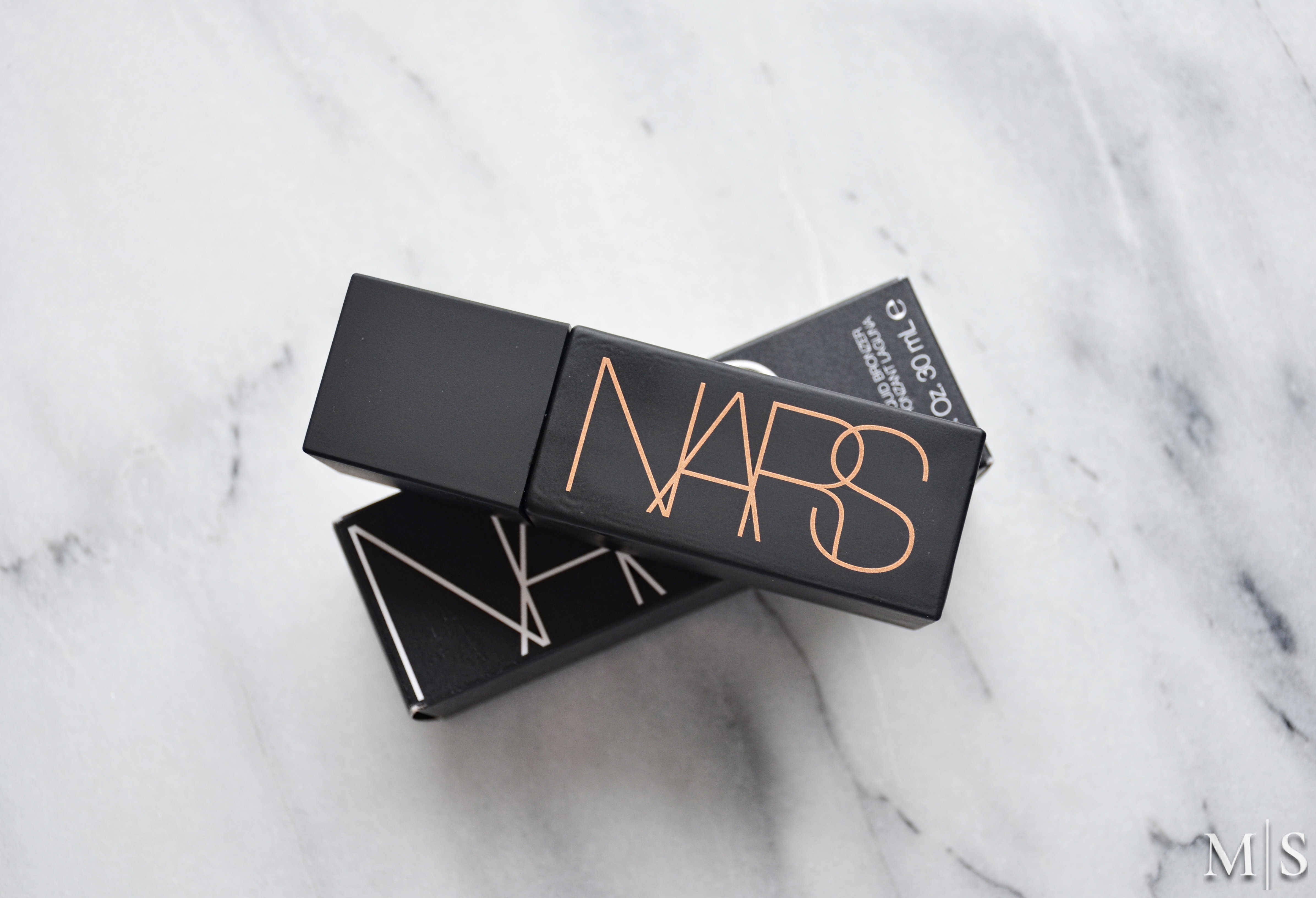 The Nars Laguna Liquid Bronzer packaging is just beautiful. I love Nars black sleek packaging and this is no expiation. I was actually surprised by the size of the product, it's basically the size of a foundation so you get a lot of product for a liquid bronzer.
Nars describes the formula of the Laguna Liquid Bronzer as sheer and ultra-versatile weightless innovation that you can use for contouring and bronzing. You can also mix it with your foundation for an all over healthy looking glow or just to add some warmth to your base.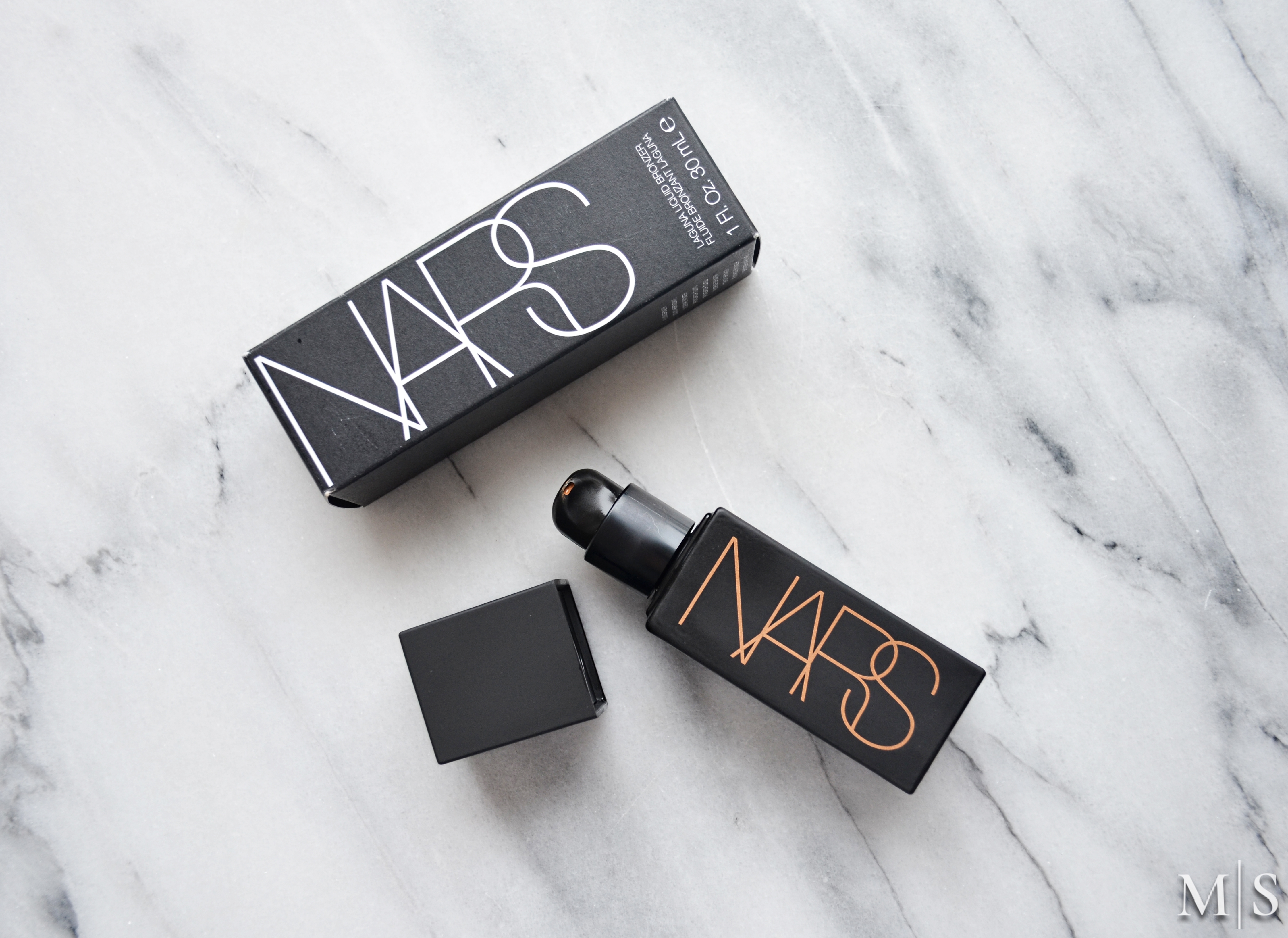 The recommended use:
-To bronze, pump onto back of hand. Using fingertips, glide over the areas where the sun hits naturally: the tops of cheeks, forehead, and the bridge of the nose. 
-Smooth and blend into skin. 
-Build to desired intensity. 
-For an allover, healthy-looking glow, mix into your favorite NARS moisturizer, tinted moisturizer, or foundation. 
-Smooth and blend into skin with fingertips.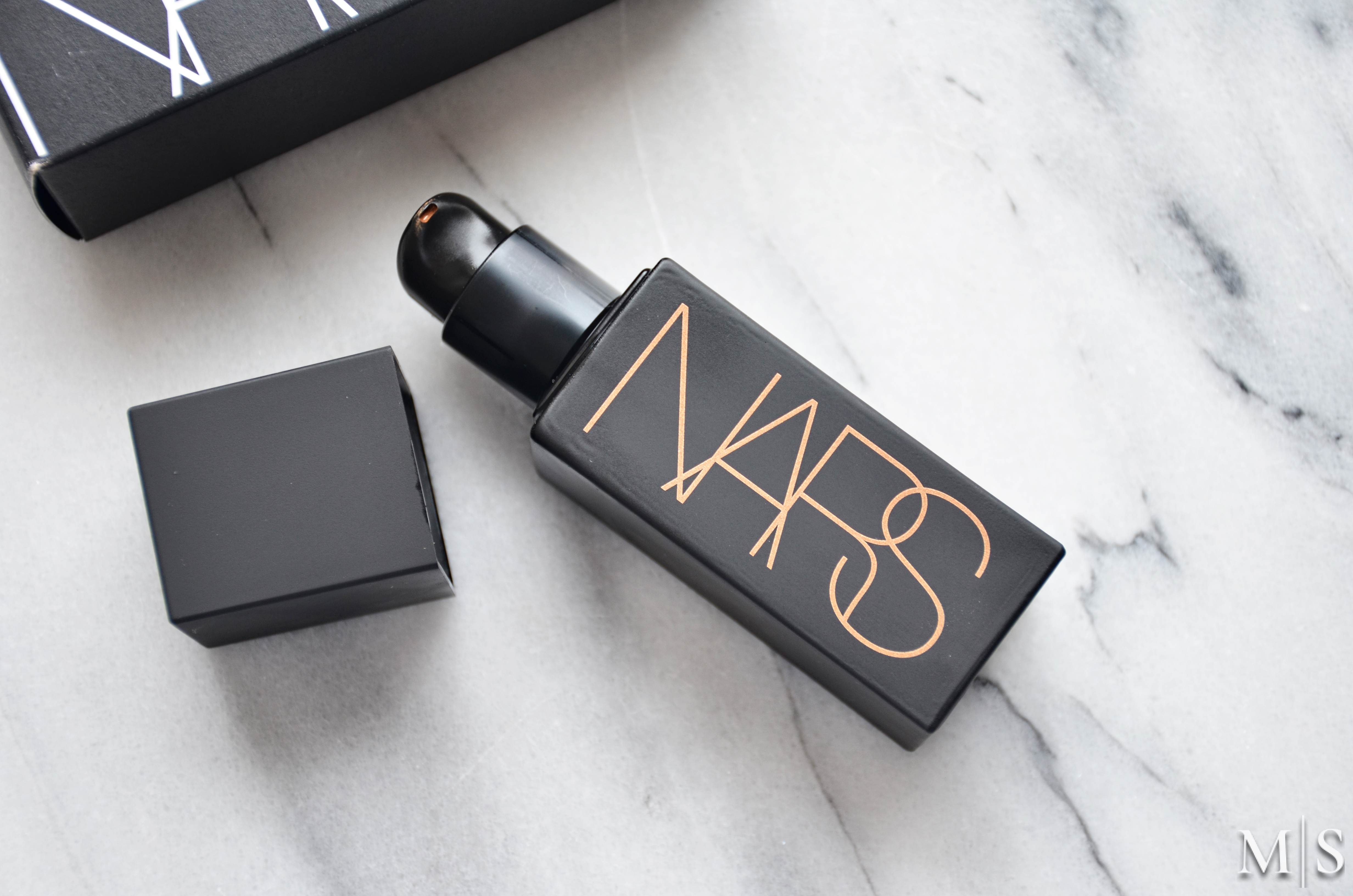 The formula of the Nars Laguna Liquid Bronzer is very thin and runny. It's definitely a liquid and I think they made it that way so it can be easily mixed with other products. For application I use either my fingers, the recommended way, but for blending I like to use some kind of a brush, a stippling brush that I mainly use for cream products works really nicely.
What I like about this liquid bronzer is that it is sheer but also buildable so you can't go overboard with your bronzer. When I apply it, I like to build up the color to the desired intensity and not worry about any streaks or my bronzer being too much.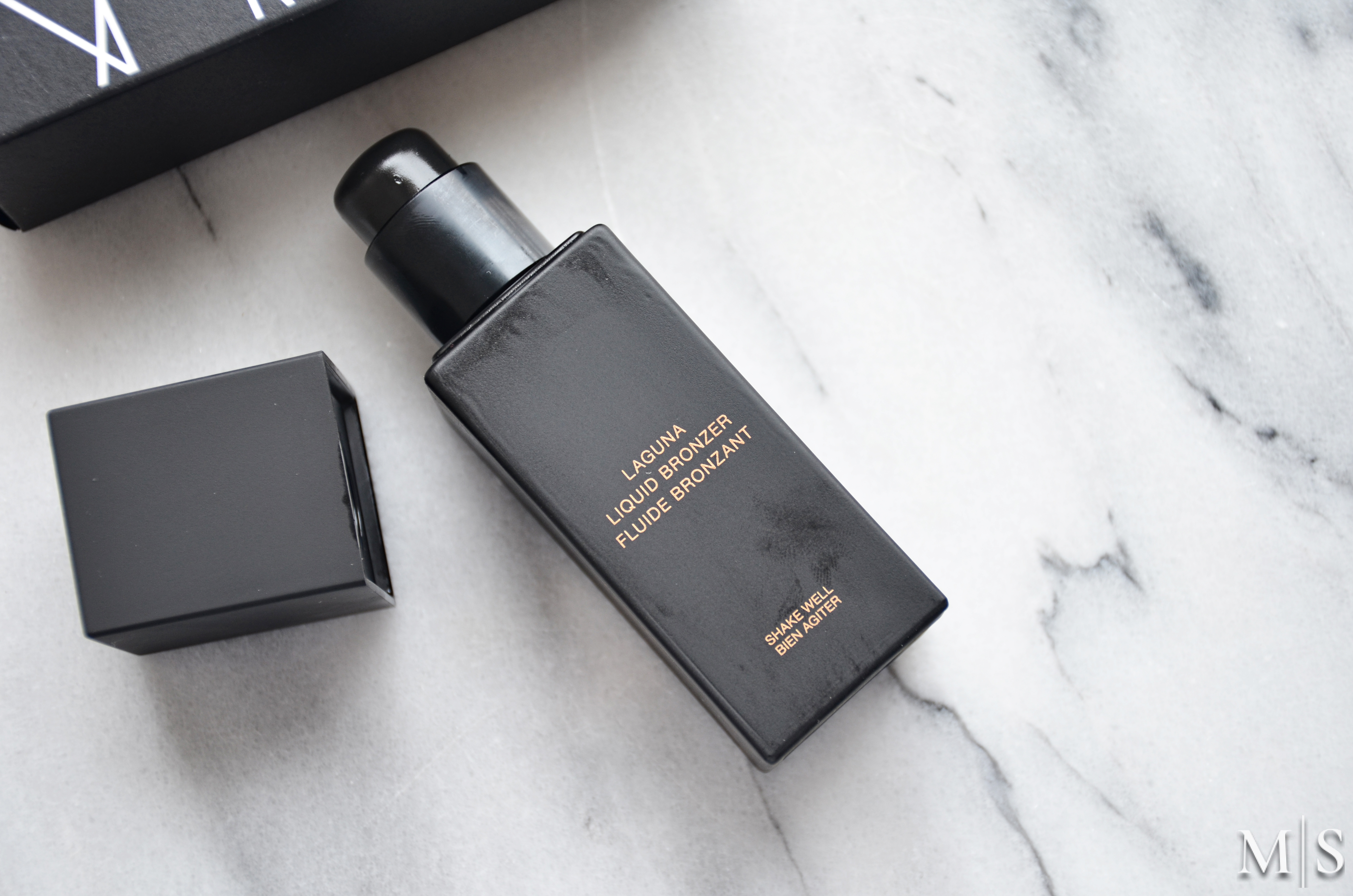 That being said like the powder Laguna the liquid version would also work for light to light/medium skin tones. If you're darker than that it will probably not work well as a bronzer.
The finish of the bronzer is just beautiful. It gives you a nice bronzed glowy look to your skin and that "just came back from the beach" look that I love. The shade of the liquid bronzer looks the same as the powder bronzer so it has that perfect golden tones that look very natural on the skin. I know that in the description they say that you can also contour with this shade but for me I prefer a more matte look to my contour so I keep this product only for bronzing and warming up my face.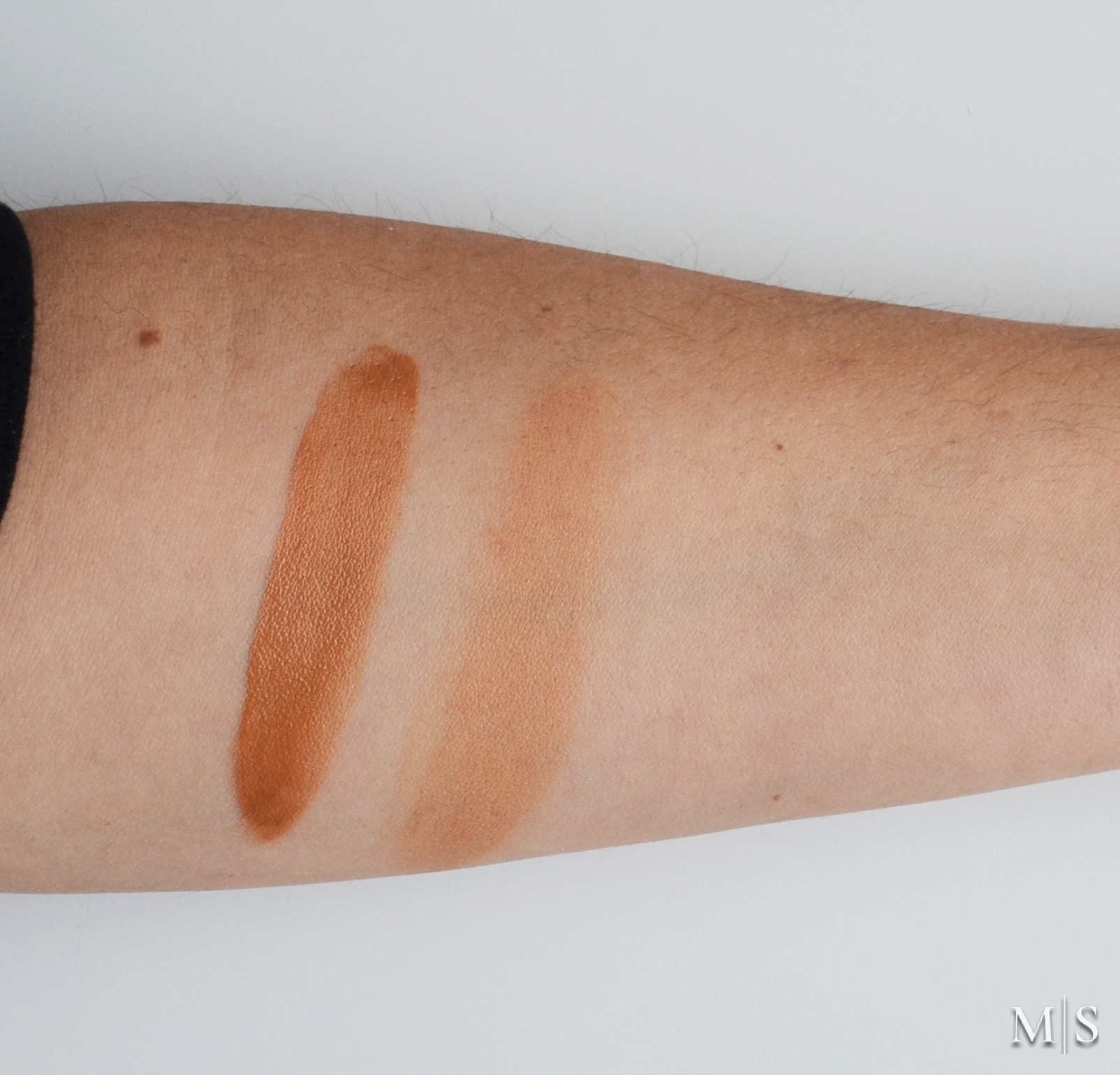 Swatches L to R: Nars Laguna Liquid Bronzer (heavy swatch), Nars Laguna Liquid Bronzer (blended out)
All in all I really like the Nars Laguna Liquid Bronzer. I think it's something different on the market and they launched it at the right time because the product is perfect for spring/summer. It's lightweight, gives a nice bronzed glow to the skin and blends easily in to the skin, everything that I want from a cream/liquid bronzer.