Bioderma Sensibio H2O* is a no-rinse cleansing and makeup removing water. Cause of it's formulation, it's fragrance, alcohol and paraben free, it can be used by normal, dry and sensitive skin types. 
I can only say one word, LOVE! This is the only product that I've used that managed to remove my eye makeup without rubbing my eyes. We all know that you have to be very gentle with your eye area when you remove makeup cause it's prone to lines a wrinkles.
How I use it is apply a little bit of product on a cotton pad, I hold it for a couple of seconds on my eyes and just swipe away. It literally removes every bit of eye makeup. I haven't tried it on waterproof mascara but I've heard that it works great. Also it doesn't sting my eyes and I don't have to wash my eyes after using it so I save some time in my nighttime routine.
Bioderma is a French brand so it was very hard to find any of their products in the US. Of course you can hunt them down on Ebay or Amazon but you will have no guarantee that you're getting the right stuff.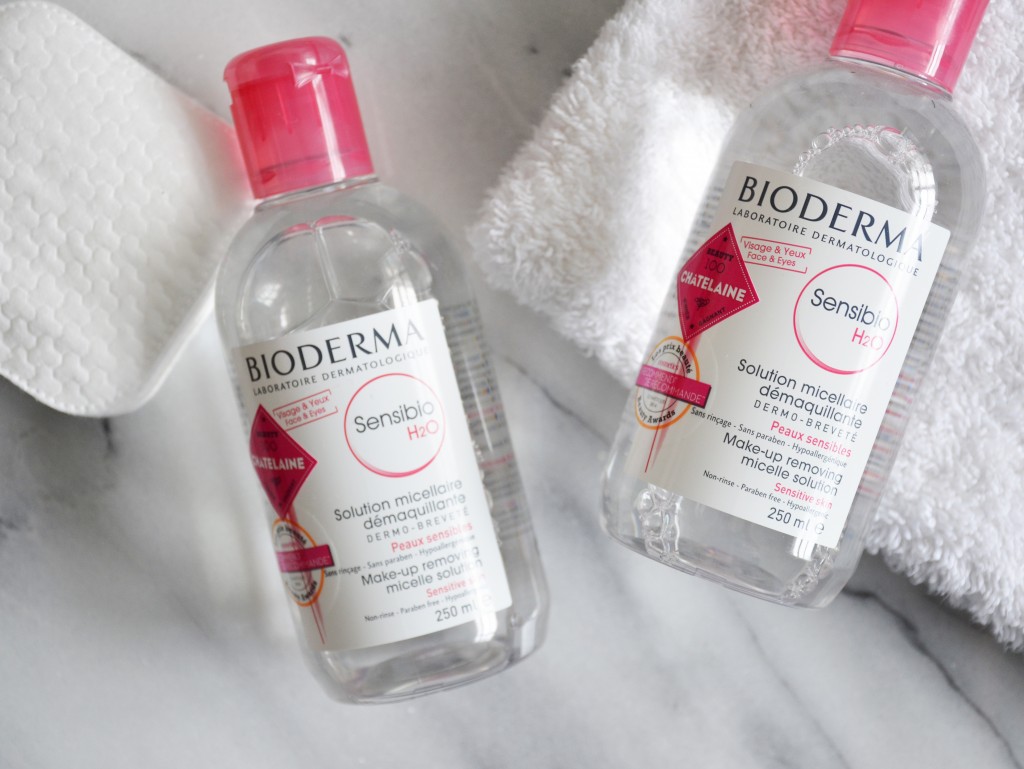 I was very happy when I found out that Beautylish will start carrying the Bioderma Sensibio H2O for the first time in the US. The product is so popular, when they launched it sold out within days.
They're finally restocking and we'll have Bioderma Sensibio H2O available again today for early access and tomorrow for the general public.
They offer two sizes, 250ml and 500ml and also have a Pro Pack. When they first launched the prices were a little higher but they did some negotiation and managed to lower them. If you purchased Bioderma for the higher price they're issuing a credit for the difference that you can use towards your next order from their website.
There is a reason this product is so popular among famous makeup artist, it really does work.
*Gifted Sample