ColourPop Cosmetics recently added blushes to their line so of course I had to try them cause I love their lippie stix and eyeshadows. They released 20 shades with two finishes, a matte and a satin.
The formula is the same as their eyeshadows so they're a cream to powder finish. I find that the blushes feel a little bit smoother and softer to the touch than their eyeshadows.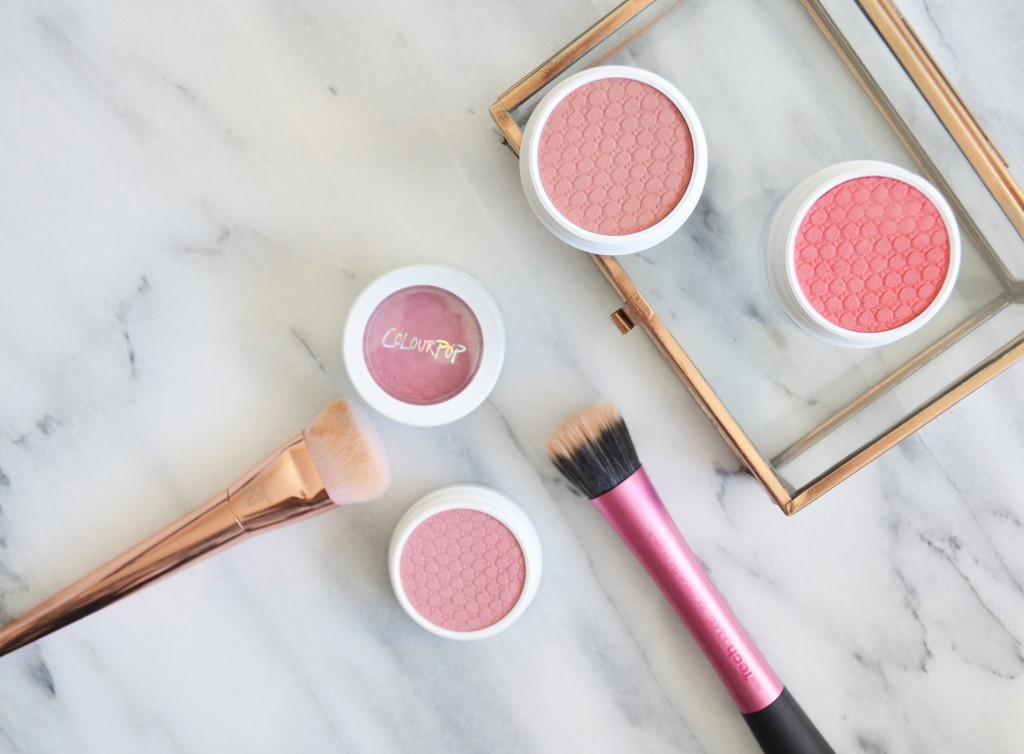 I picked up four shades: Prenup, Between the Sheets, Fox and Birthday Suit.
Prenup is a mid tone plum pink in a satin finish. This shade gives you glowy cheeks, something similar to Nars Orgasm blush but with a hint of purple.
Birthday Suit is a neutral pink with satin finish. I would use this shade on my natural days cause it's very subtle and gives the perfect flush to the cheeks.
Fox is a mid tone warm coral with satin finish. This shade screams spring to me, it will be perfect with a little tan. It's very pigmented so you only need a little.
Between The Sheets is a mid tone beige pink with a matte finish. The shade really reminds me of the very popular Tarte blush in Exposed. It's very neutral and you can pair it with any makeup look.
All shades are pretty pigmented, blend easy and dry to a powder finish so they don't feel sticky on your cheeks like some cream blushes. Cause of the cream to powder finish they last pretty well through out the day. For application I recommend using your fingers or a stippling brush. Personally I use my fingers to apply the product and then blend with a brush, but if I'm in a hurry I only use my fingers and it works great.
First time I was testing these I tried using a fluffy blush brush and couldn't get any pigment on my cheeks so a classic blush brush will not work with these.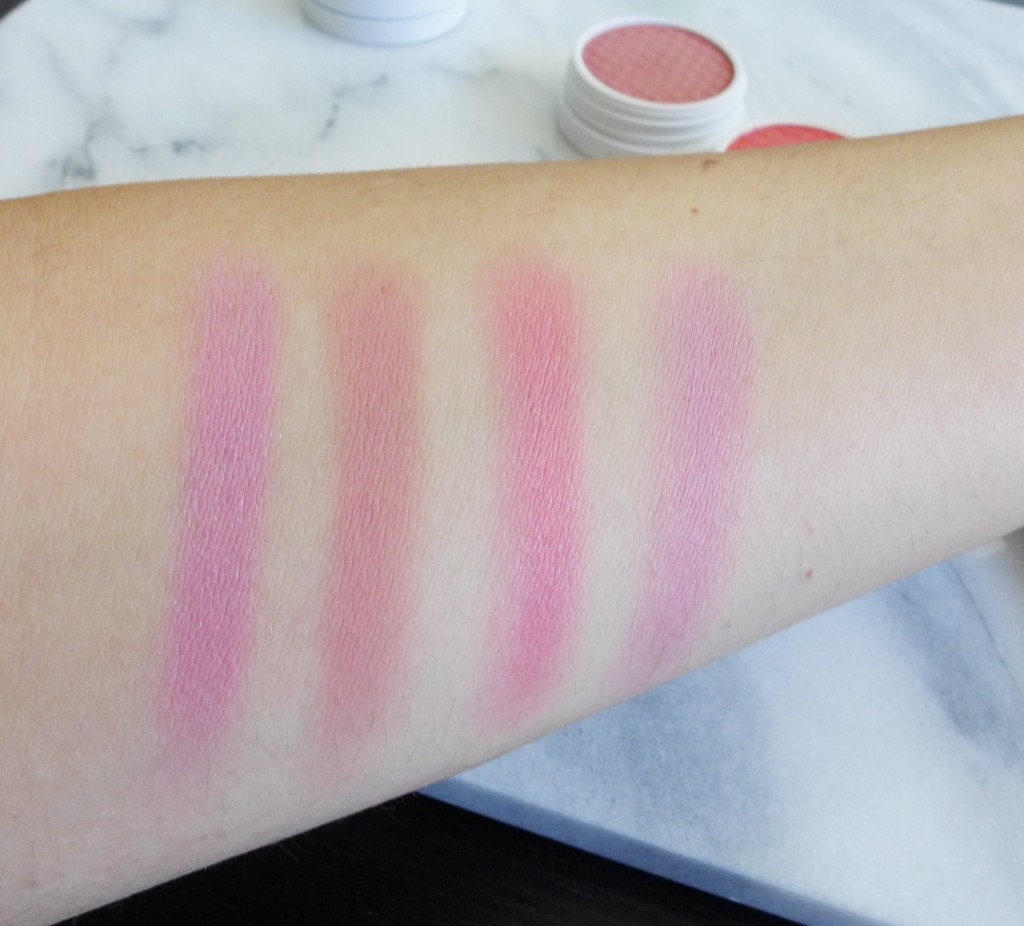 From left to right: Prenup, Between the Sheets, Fox and Birthday Suit
The verdict is that I really like the four blushes I have, they're very easy to use and last pretty well. ColourPop just can't do wrong in my book, everything I've tried so far is pretty good and you can't beat the price.