Maybelline released a new line of lipsticks called the Maybelline Color Sensational Inti-Matte Nudes. It's a line of warm nudes that have the same creamy matte formula that we all love. Infused with honey nectar, they are one of the more comfortable matte lipsticks that you can find in the drugstore.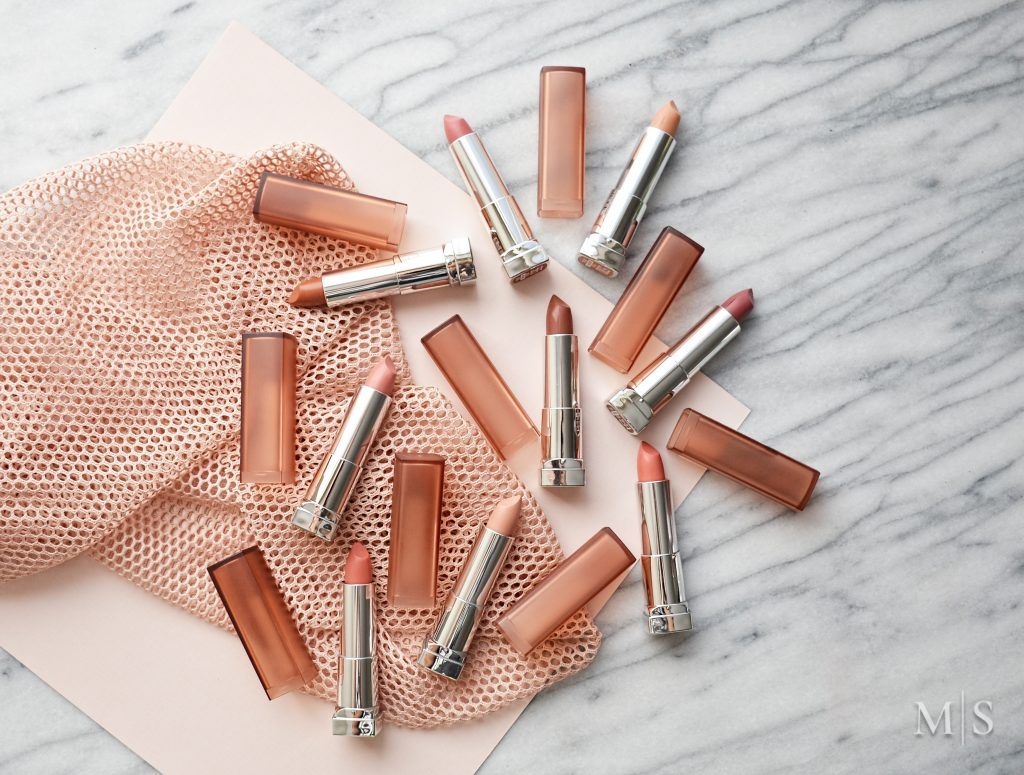 The Maybelline Color Sensational Inti-Matte Nudes have ten available shades in different hues of warm nudes. The collection caters to every skin tone so there is a nude for everyone.
I got nine of the ten shades to share with you. When looking at the shades I though that all would suit my skin tone but after swatching every shade, the two lighter shades in the line don't suit my light to medium skin tone. I also found that the lightest shades showed my dry lips a little more than the darker shades. That is not unusual for super light nudes, especially the ones that come in a matte finish.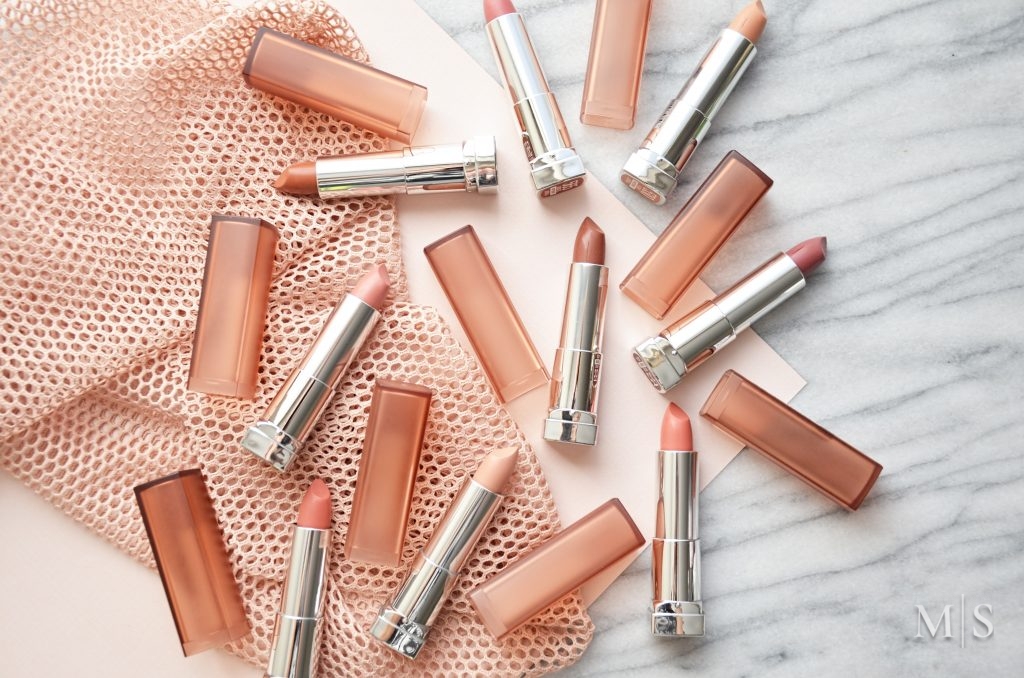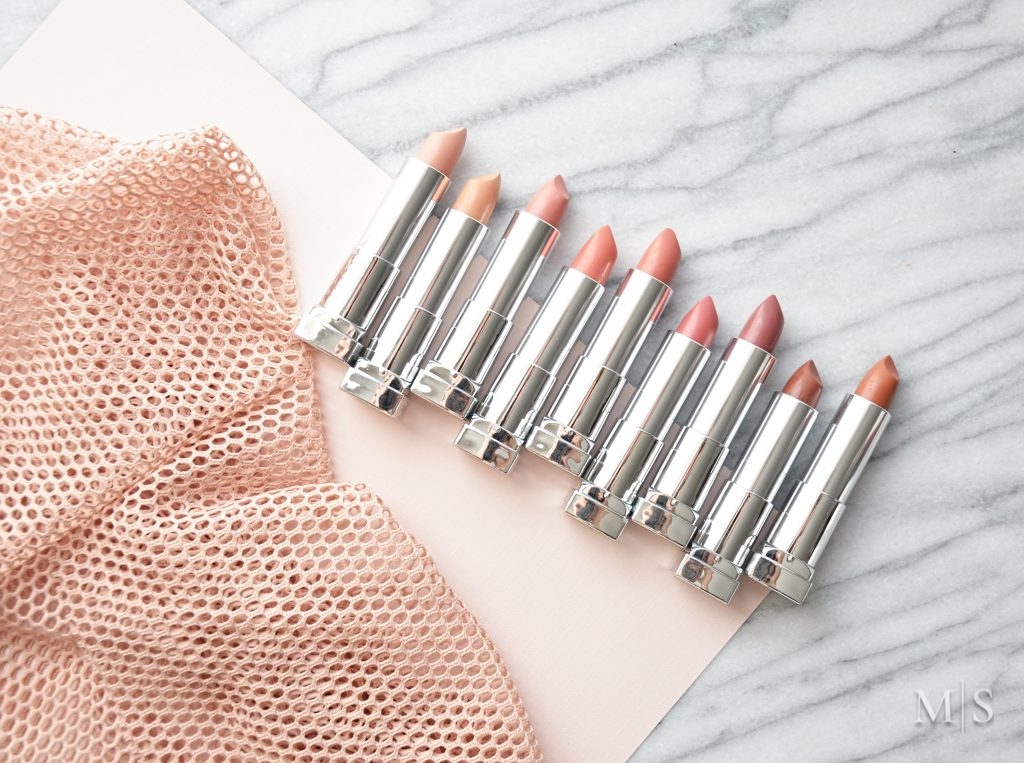 If you're not familiar with the Maybelline creamy formula, it applies like a cream lipstick but has a matte finish that is very comfortable to wear and doesn't dry your lips.
There are ten shades in the Maybelline Color Sensational Inti-Matte Nudes line:
530 Hot Sand (very pale beige nude)
535 Purely Nude (very pale nude pink)
540 Peach Buff (nude pink)
545 Beige Babe
550 Honey Pink (bright coral)
555 Naked Coral (medium pinky coral)
560 Raw Chocolate (warm cinnamon brown)
565 Almond Rose (pinky mauve)
570 Toasted Truffle (dark warm brown)
575 Brown Blush (dark mauve with purple)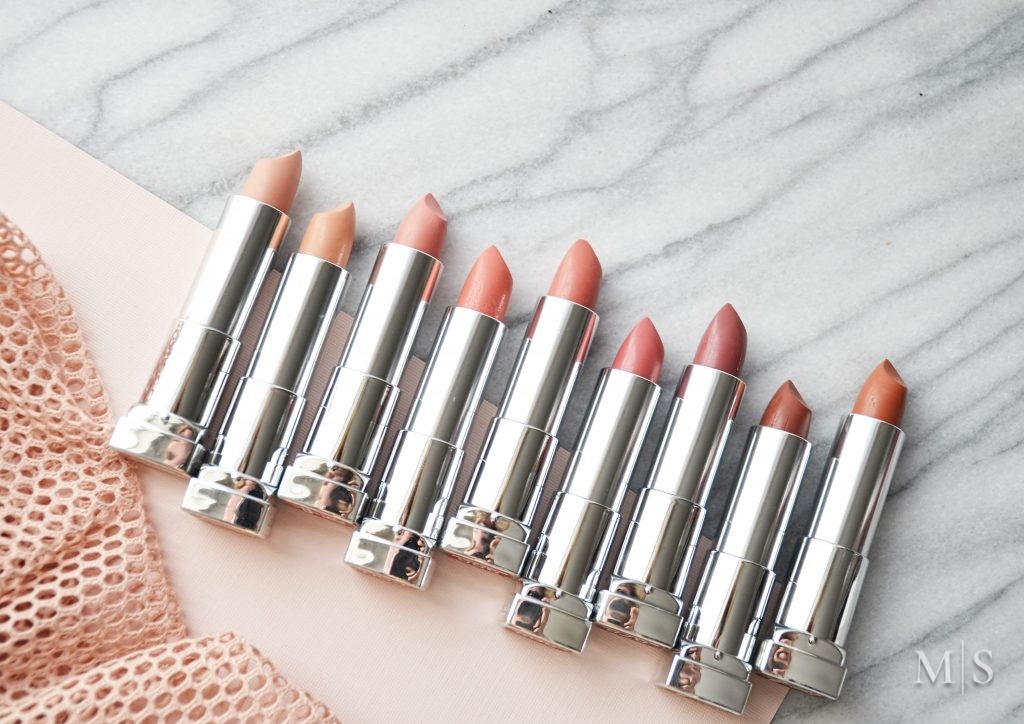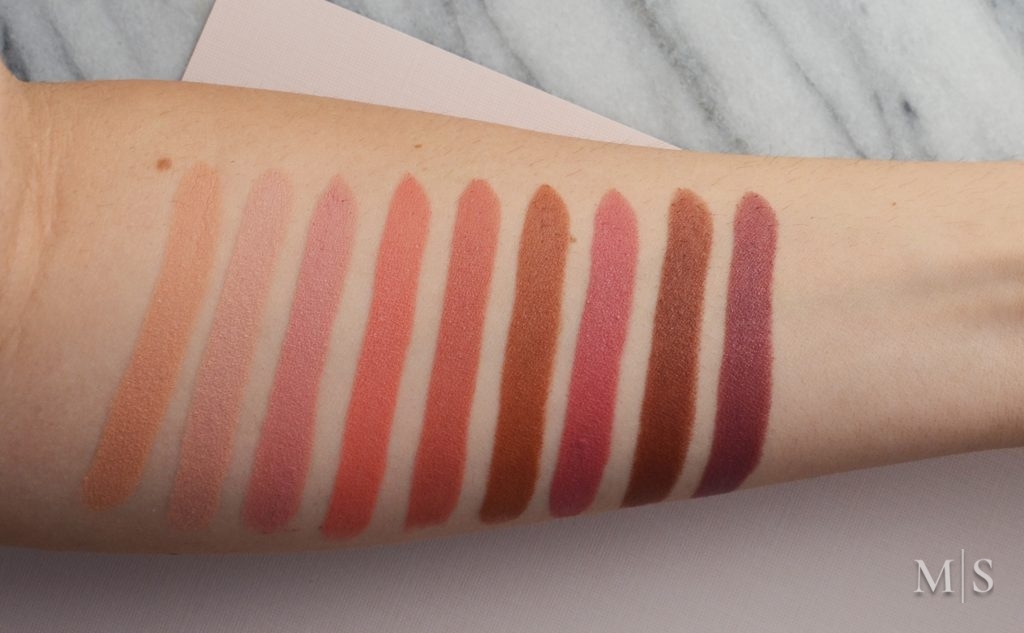 Swatches L to R: Hot Sand, Purely Nude, Peach Buff, Honey Pink, Naked Coral, Raw Chocolate, Almond Rose, Toasted Truffle, Brown Blush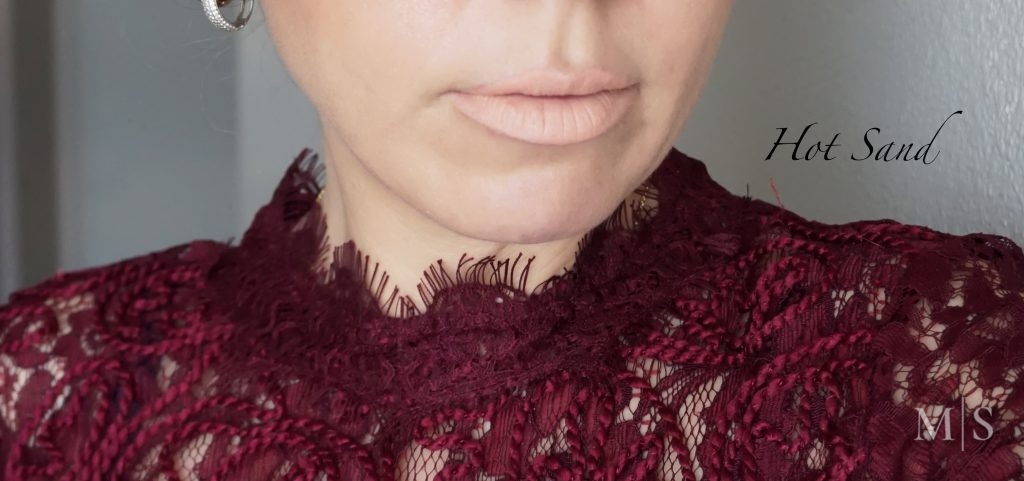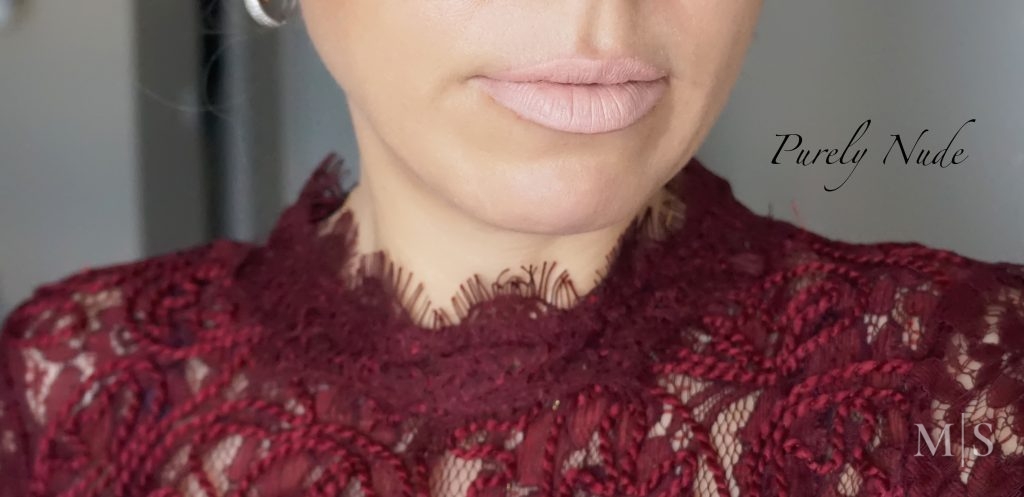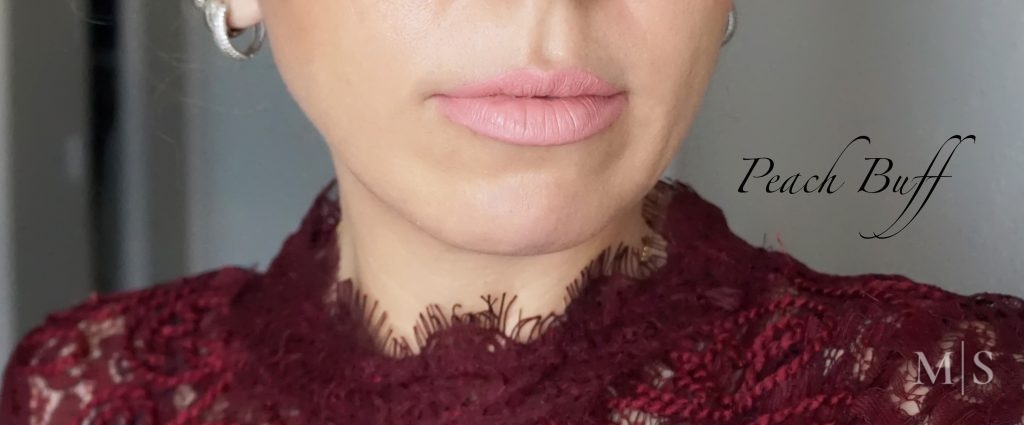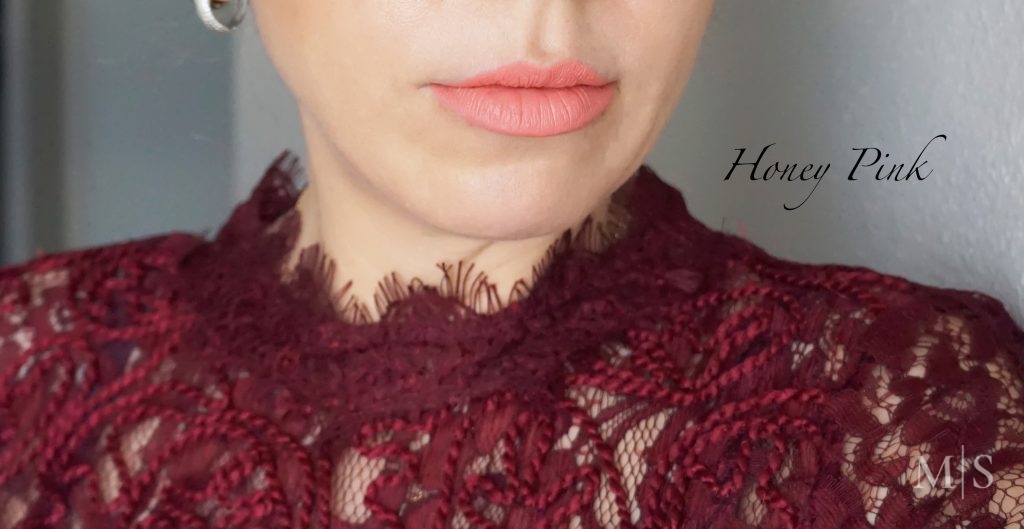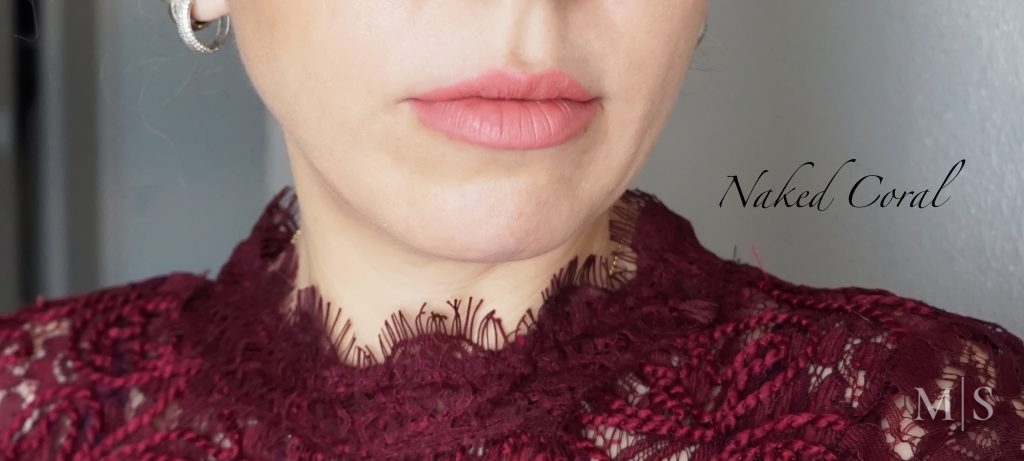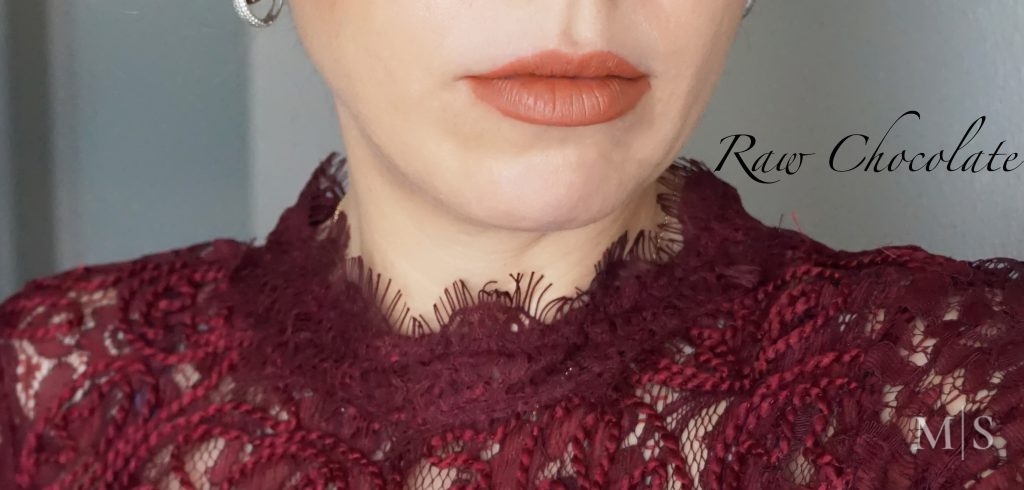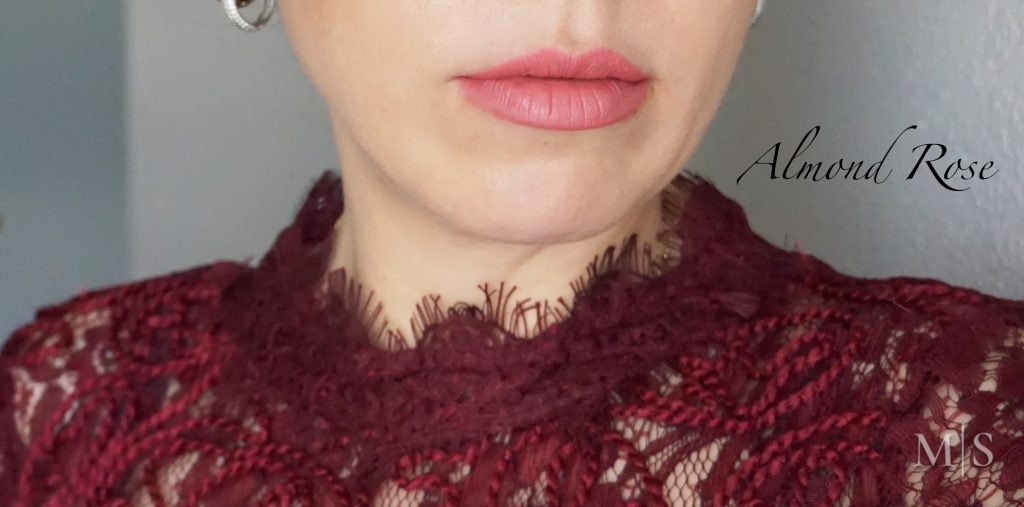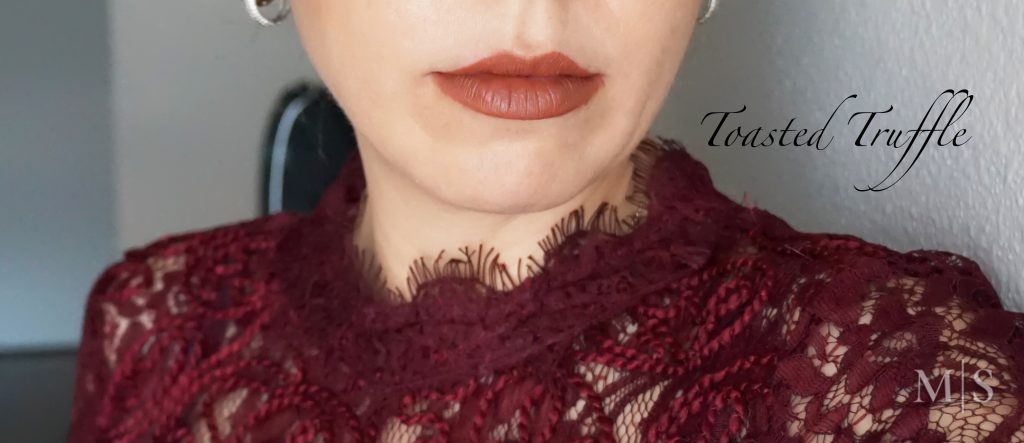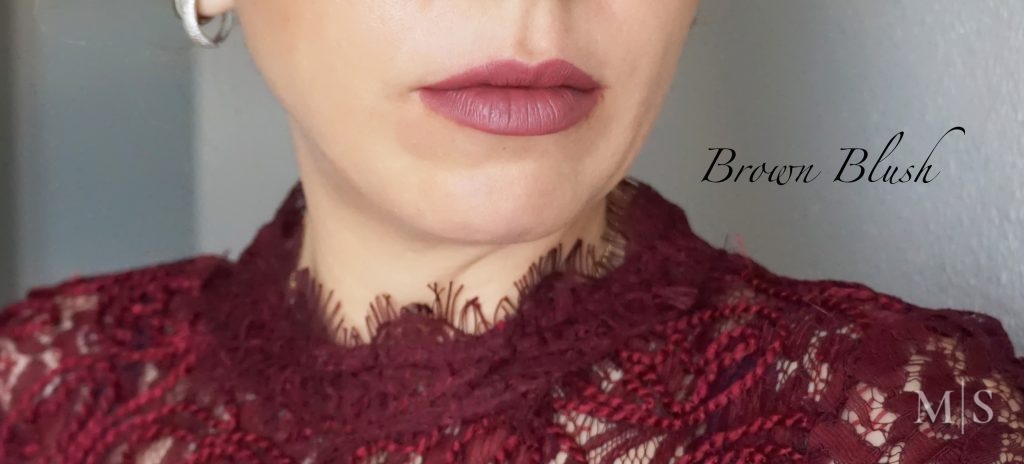 As you can see by the swatches, except of the two super light shades, the rest looks pretty nice on the lips. They apply very creamy and don't accentuate any dryness on the lips.
Inti-Matte Nudes is another great lipstick line from Maybelline. If you're looking for an affordable matte lipstick that has a great formula these are a great choice. As for my favorite shades, they include Naked Coral, Raw Chocolate, Almond Rose and Toasted Truffle.
Which is your favorite shade from this line?
Just a heads up, if you're planning on picking up a shade or two, the line is buy 1 get 1 50% off on Ulta's website.
*PR Sample