Oh Glossier Priming Moisturizer Rich! Where do I start? I have a love affair with this moisturizer. I just can't stop using it! As soon as it launched I knew that I have to try it. It is advertised as a luxurious cream without the big price tag. And the description is right on point.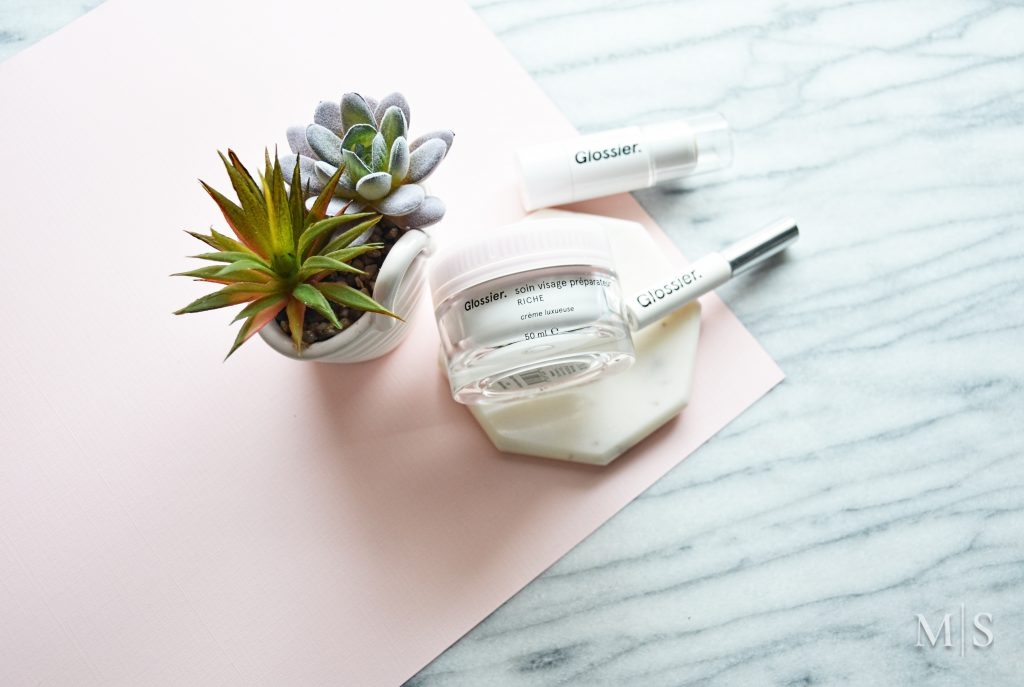 The Creme De Glossier is a rich face cream packed with ceramides and fatty acids that help with reinforcing the skin barrier and lock in moisture.
It has Anti-Redness Complex and Oxygenating Agent as priming ingredients that leave your skin ready for makeup with a dewy finish.
Key Ingredients:
Red Algae Complex Sponges up water, acting as a reservoir to deliver moisture to skin hour after hour.
Ceramides 3 & 6Oily waxes that naturally occur in skin. They help bind skin cells together, bolstering the skin barrier.
Five Key Fatty AcidsNon-greasy Kukui Oil provides palmitic, stearic, oleic, linoleic and linolenic acids which help lock in moisture like a waterproof coating.
Power Primers Our Anti-Redness Complex calms while the Oxygenating Agent boosts stressed skin cells, improving tone and texture—even before you put on makeup.
Murumuru ButterA hard, dense, butter that we combined with shea for a decadent texture that melts into skin without any heavy feeling.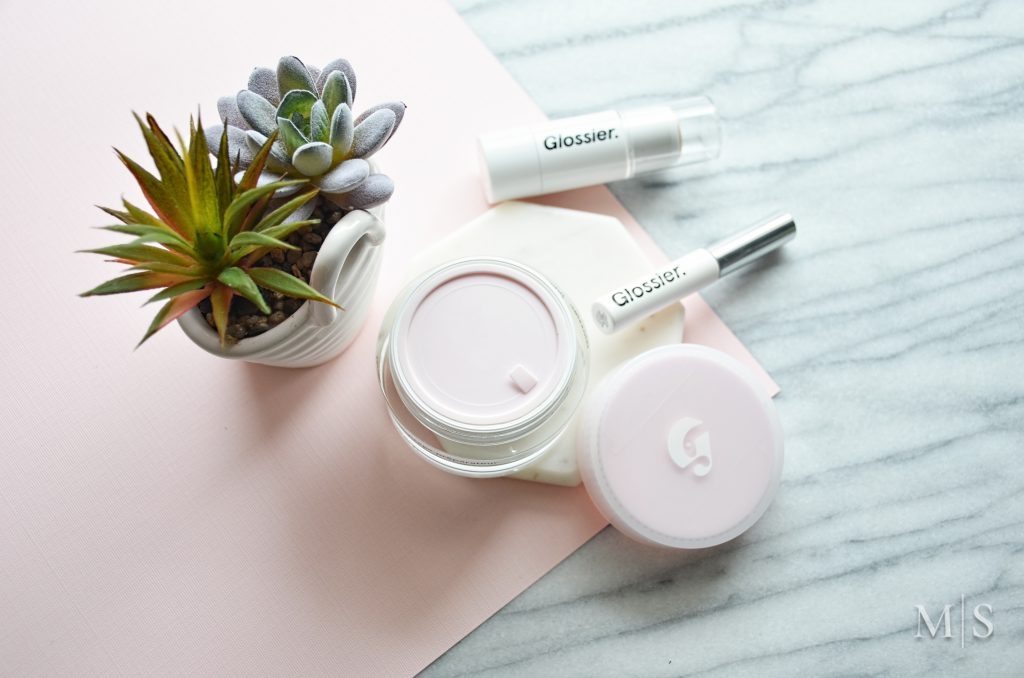 Compared to the Priming Moisturizer, the Glossier Priming Moisturizer Rich as the name applies is richer in texture and feels more moisturizing on the skin. After application it makes my skin plump, hydrated and I'm left with a nice glowy and dewy finish. It sits very well under makeup and makes my foundation glide super easy.
My skin has been normal to dry because of the cold winter so the Glossier Priming Moisturizer Rich really works for my skin type. I would say that this would work even if you have combo skin. If you're oily, I would go with the Priming Moisturizer since it's not that rich.
A huge thumbs up for Glossier! Not only I love the packaging of the PMR, the face cream is just amazing. I've been using it every day before I apply my makeup and I will definitely repurchase when I run out.
With so many face creams on the market, the Glossier Priming Moisturizer Rich stands out. It's an excellent moisturizing face cream that's good on it's own or under makeup and the price tag is right on point. Highly recommend!