The Marc Jacobs Le Marc Liquid Lip Creme is a hydrating, eight hour wear liquid lipstick. It comes in different hues of nude, six to be exact. Marc created a liquid formula that has the creaminess of his lipsticks and are formulated with Brazilian cupuaçu butter and collagen. They help with the creamy texture and leave the lips hydrated and plump.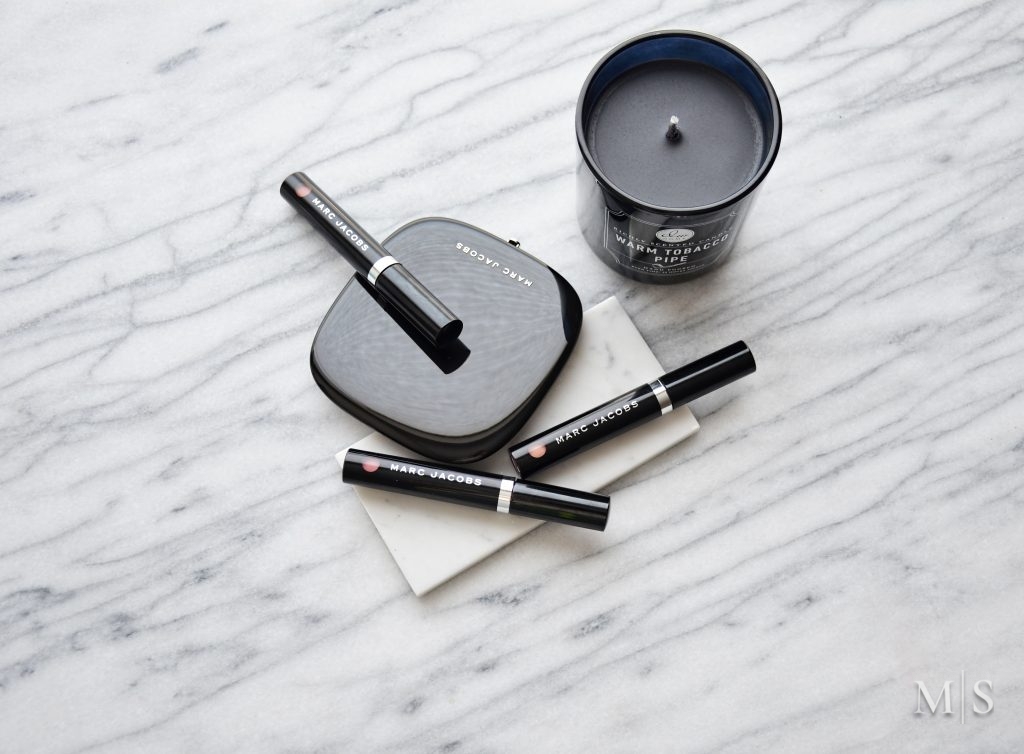 This is not your regular liquid lipstick formula. The Marc Jacobs Le Marc Liquid Lip Creme doesn't dry out completely but still appears matte on the lips. It's not transfer proof but they are very comfortable to wear. They are like a matte lipstick in a liquid form.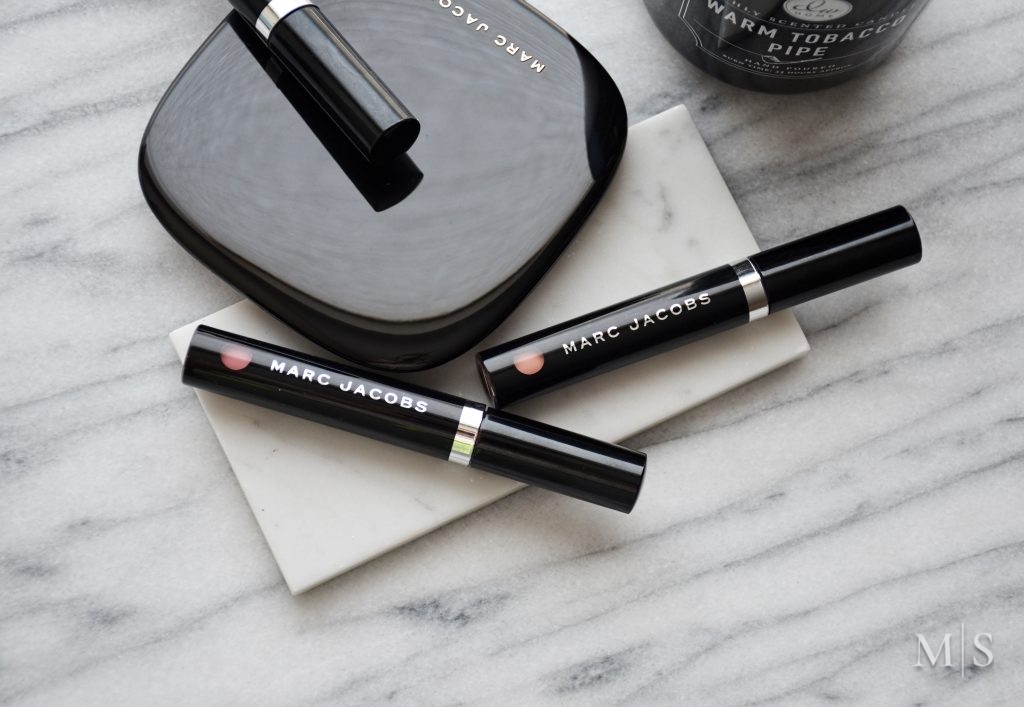 I picked up three of the six available shades in Fawn Over Me, Slow Burn and Hot Cocoa. Being a fan of Marc Jacobs's makeup line I wasn't surprised that I ended up loving his new release. I picked up all three shades sight unseen and I'm so happy to say that all three look great on my skin tone.
Fawn Over Me is described as a peachy nude. It's a really nice warm peachy nude that is perfect for my light to medium skin tone. Slow Burn is a creamy nude rose. This shade reminds me of Nars Anna, it has the same rose mauve tones. And Hot Cocoa is your on trend cinnamon brown shade. I just love wearing a good warm mid tone brown.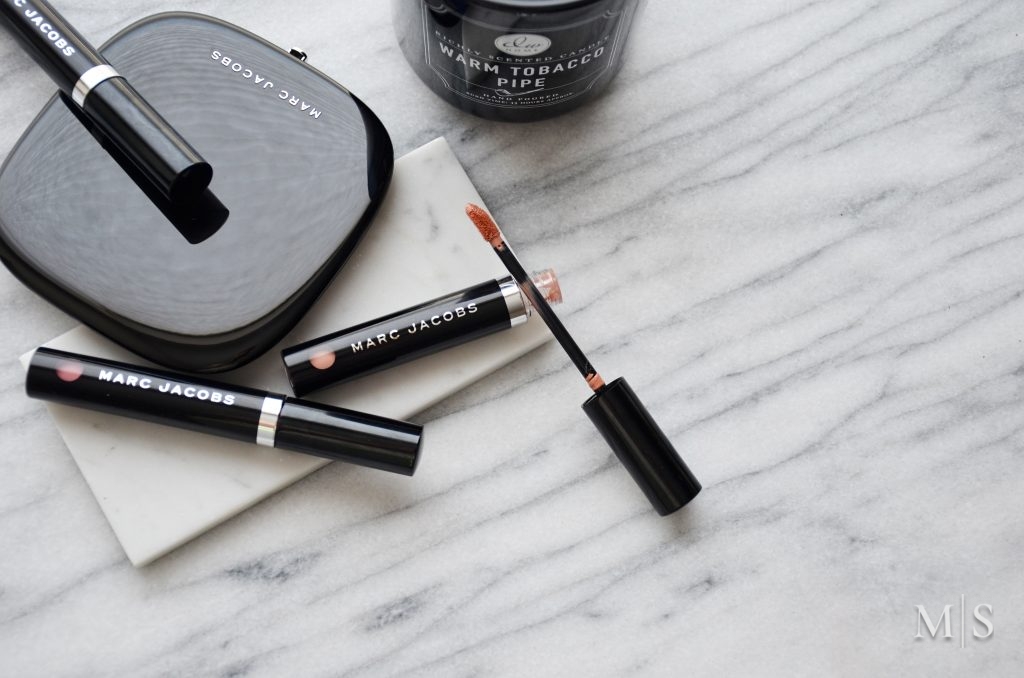 All three shades wore around five hours on me. And that's after eating and drinking. They felt very comfortable and almost hydrating on the lips and didn't accentuate any dryness on my lips. The wand is also a nice shape and long enough to make it easy with precise application. I didn't feel the need to wear a lip liner with these but you can if you want to prolong the wear.
They also fade nicely and leave a nice stain on the lips. If you don't like liquid lipsticks because of the dryness you will like these since they don't dry out completely.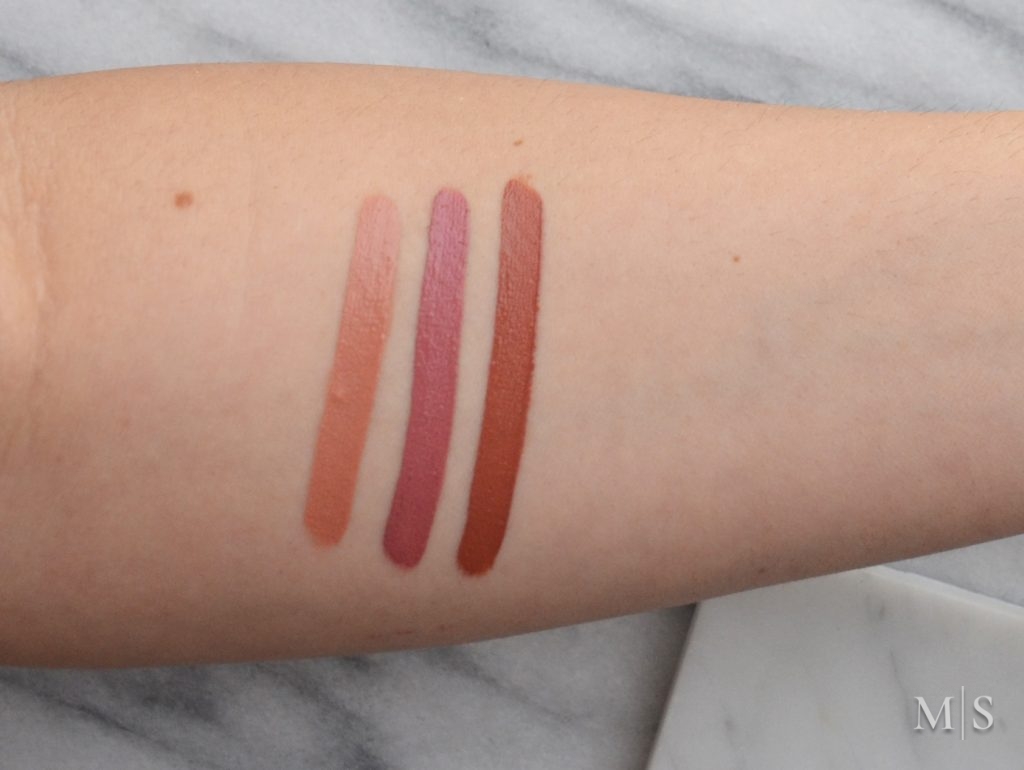 Swatches L to R: Fawn Over Me, Slow Burn, Hot Cocoa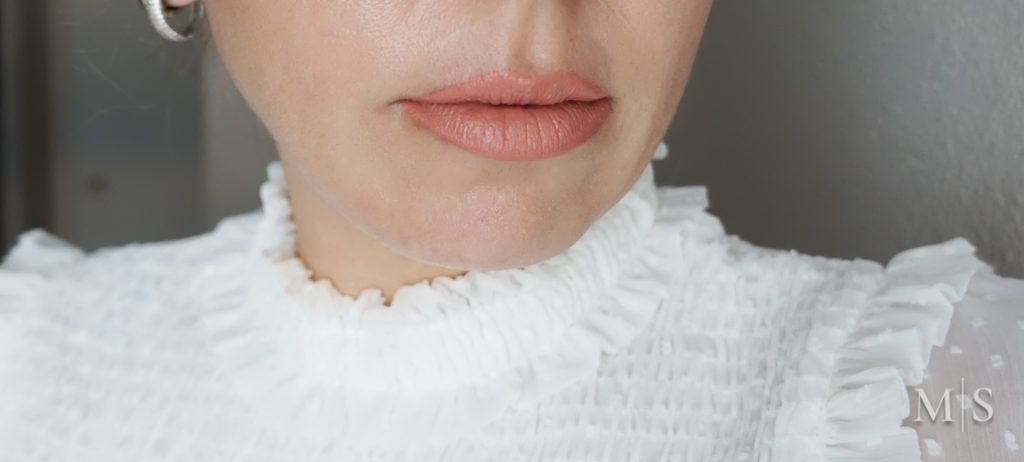 Marc Jacobs Le Marc Liquid Lip Creme in Fawn Over Me

Marc Jacobs Le Marc Liquid Lip Creme in Slow Burn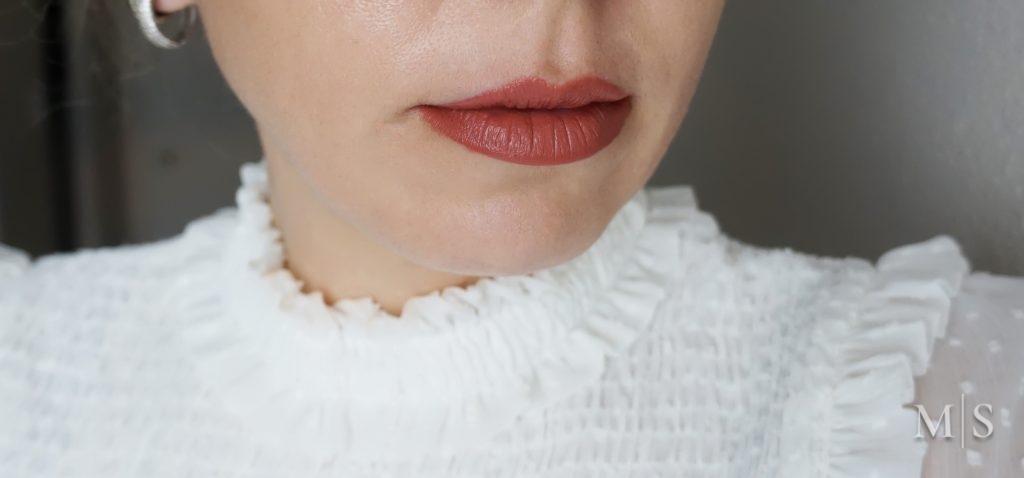 Marc Jacobs Le Marc Liquid Lip Creme in Hot Cocoa
The Marc Jacobs Le Marc Liquid Lip Cremes are another hit for me. I love everything, from the packaging to the formula to the shade selection. Hopefully he will expand the line in the future because we need more hues of nude in this comfortable liquid formula.
What do you think about the liquid lipstick trend? Are you over it or you want to try more? I'm currently testing the new Urban Decay Vice Liquid Lipsticks and I've been quite impressed with the formula (swatches hopefully coming next week).