Make Up For Ever High Precision Lip Pencils are a new release from the brand. The line has 12 shades and they're all neutrals. They're divided in to three neutral tone categories: nude, pink and red and curated to define and enhance the lips.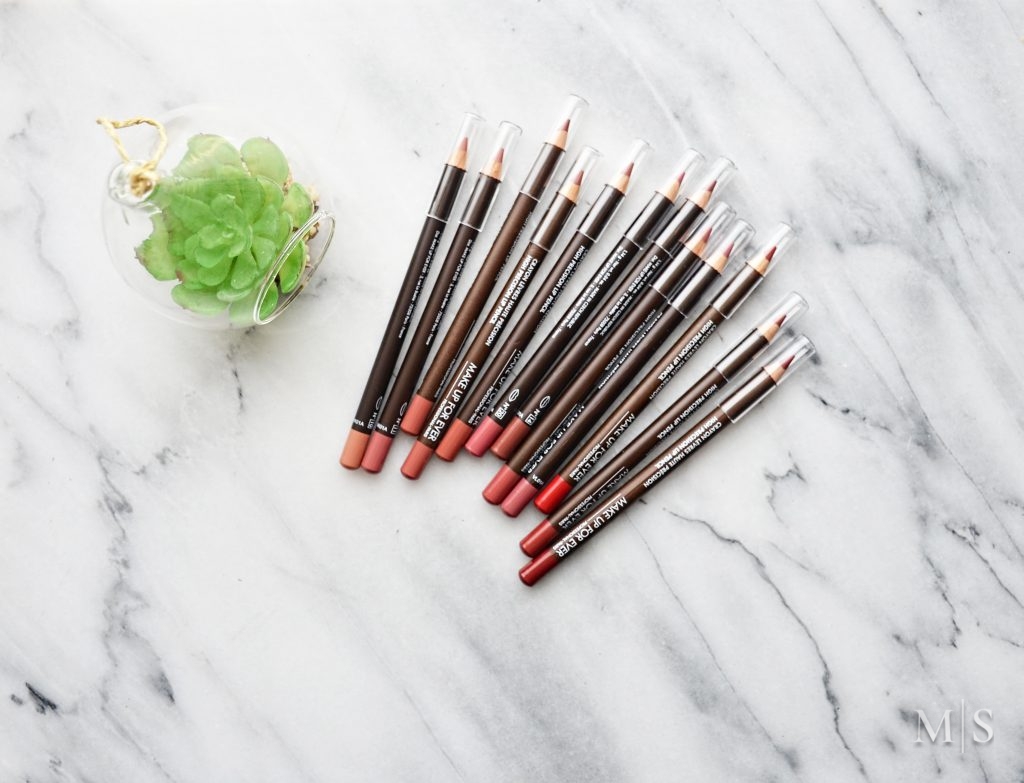 I reach for lip pencils on daily basis. Even if I'm wearing a nude shade I like to line my lips because they help with definition but also prolong the wear of the lipstick. When using red and dark shades a lip pencil is a must for me. A lip pencil helps with dark and red shades so much because it's easier to define the lips first and get precise lines and then apply the lipstick. Plus the lip pencil helps with feathering which is very important especially when using dark shades on the lips.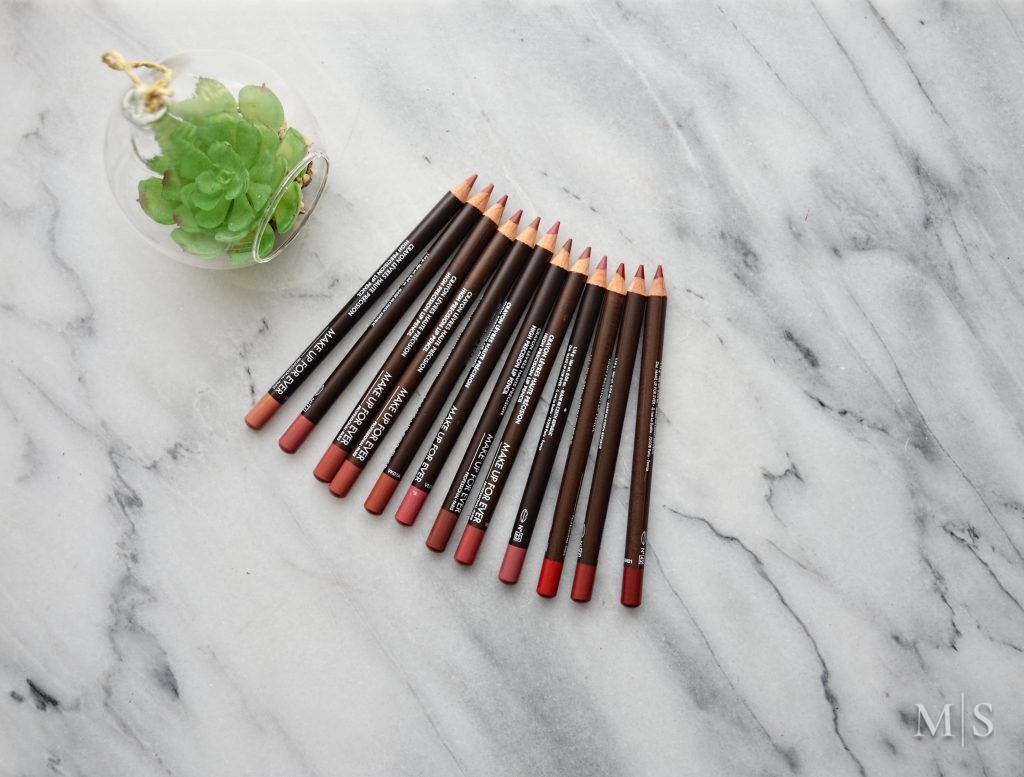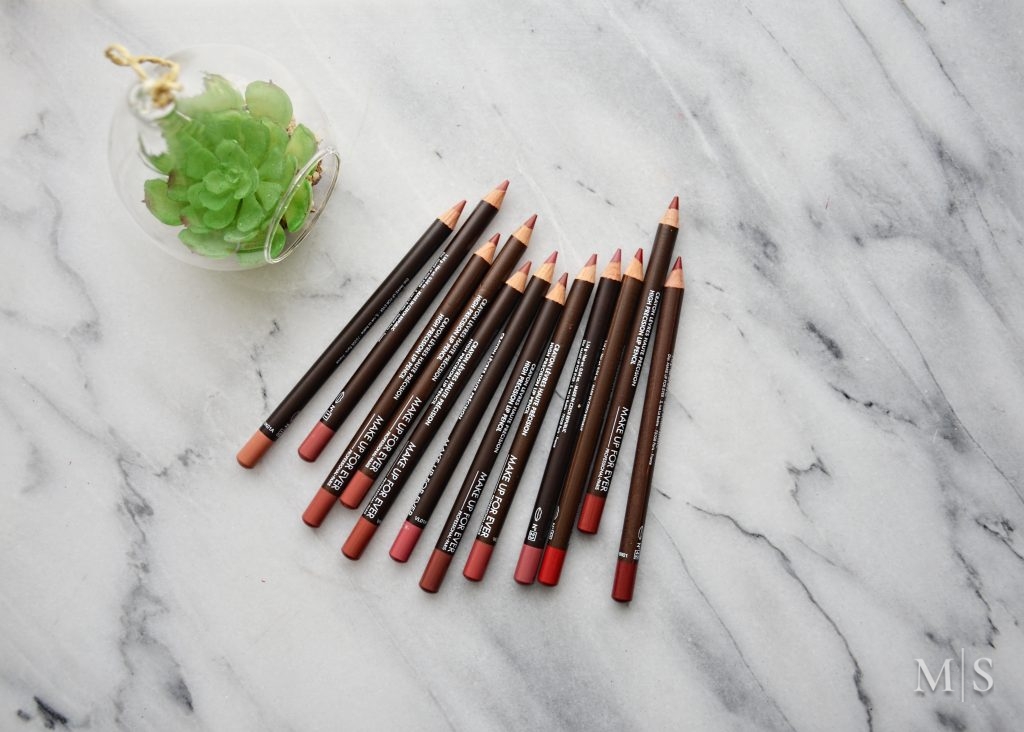 The formula of the High Precision Lip Pencils is very nice. They don't skip or tug the lips but they're not excessively creamy that they smear. They feel comfortable on the lips and less drying than other lip pencils I have. They actually remind me a lot of the Charlotte Tilbury Lip Cheats which are one of my favorite lip pencils to wear.
Color wise, the line is a neutrals lover heaven. You get every neutral shade that you will ever need. There is not one shade that I don't like, they all look very nice on my light to medium skin tone. The shades in the line are as follows:
10 (warm beige)
11 (natural beige)
12 (beige brown)
13 (nuts)
14 (dark brown)
20 (pink)
21 (pink brown)
22 (rose wood)
23 (tender pink)
40 (red)
41 (brown red)
42 (red burgundy)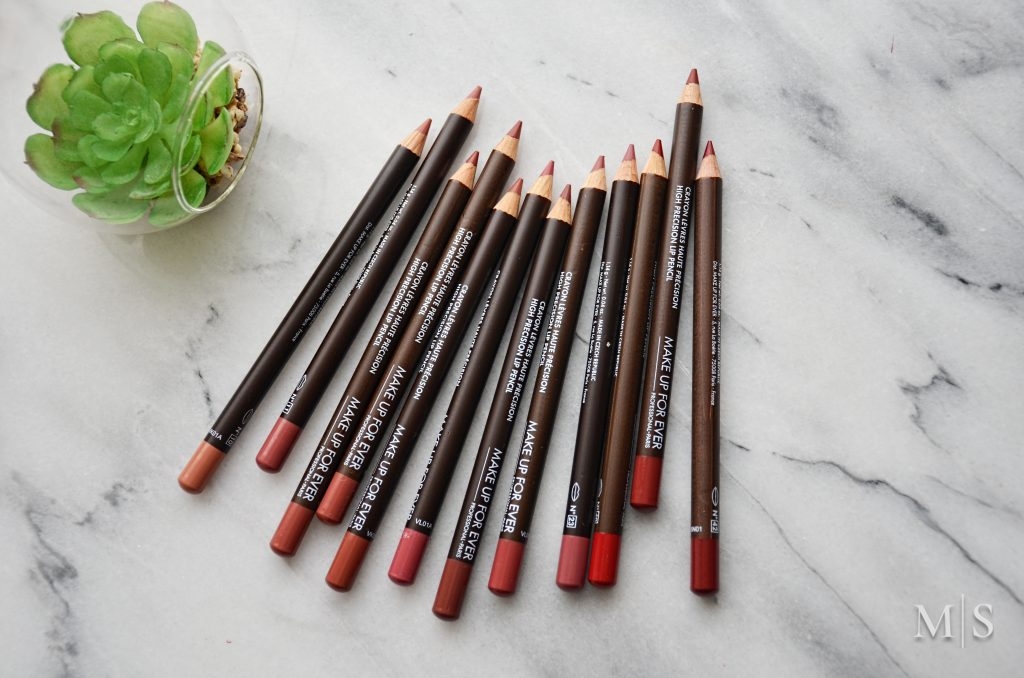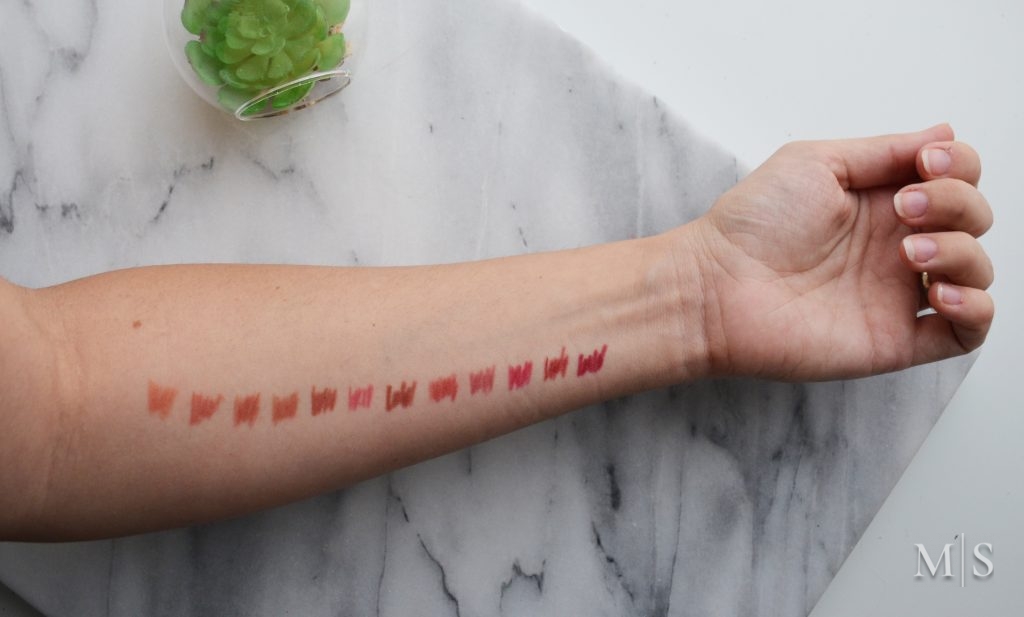 Swatches L to R: #10, #11, #13, #13, #12, #20, #14, #22, #23, #40, #41, #42 ( after swatching I noticed that I have two of the shade #13 and I'm missing #21)
The Make Up For Ever High Precision Lip Pencils are available at Sephora and makeupforever.com and they're priced at $18. Just a heads up Sephora seems to have only eight of the twelve available shades but you can find the complete collection on makeupforever.com.
*PR Sample