Hey guys! I was thinking of posting something different than my usual makeup blog posts. It's kind of an update on current plans and my life in general, upcoming blog posts and also my plan to do Blogmas (not sure if that's even a word).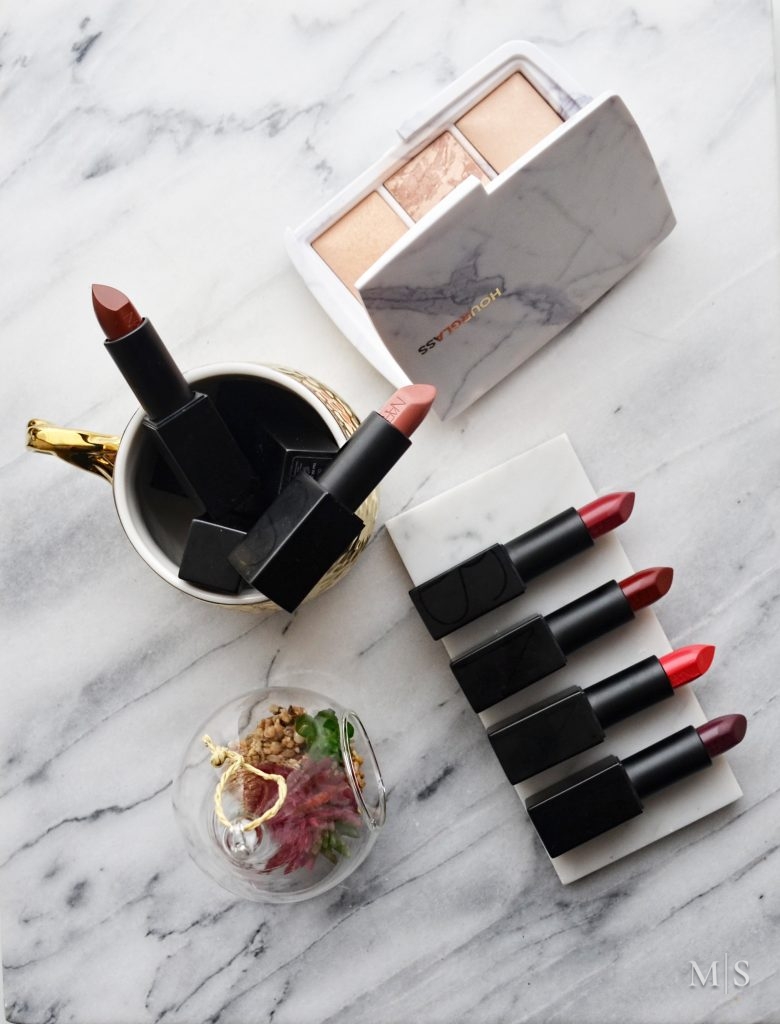 I try to post here on daily basis but sometimes life gets in the way. But this time I promised myself I will post on the daily, at least for the month of December, so let's call that Blogmas. I have so many products to go through and test out, it's insane. And to think that companies started coming out with their Spring collections!
Talking about Spring collections, I recently picked up the new Hourglass Ambient Strobe Lighting Blush Palette and two of the new Marc Jacobs Liquid Lip Cremes, both releases for Spring. My package arrives tomorrow so as soon as I test them out I will have a review on both.
I've been thinking of starting my Youtube channel for awhile now but I keep postponing it due to shyness. Well I just got a new lens for my camera that apparently is good for videos so I will do it. I wanted to put this in writing so I don't back out again, yup I'm starting my Youtube channel! The main reason that I want to film videos is because I think it will be much better for you guys to see the products that I'm talking about in action and also see live swatches and how they perform on my skin. Wish me luck!
My baby girl is turning 5 months in a week! Seriously how does time pass by so fast? I will blink and she will be ready to go to school. So not fair!
If you ask me what is my dream city, I will always tell you that it is NYC. I've visited the city several times and every time I love it more. It just reminds me of Europe. I'm one of those people that don't mind crowds and actually enjoys noise ( I mean we lived for 8 years in South Beach on Ocean Drive so you can imagine). So we're in the talks about moving there. It might happen next summer or probably after that but that is on my mind right now.
I'm also planning our Europe trip for next summer. We're planning on traveling for two months! I'm super excited about it. For now I have marked Barcelona, Madrid, London and maybe Prague as places to visit. We're also planning a family trip to Greece since I will be back home and Greece is so close to us.
Decided to pick December as followers appreciation month and host a bunch of giveaways on my Instagram. Tomorrow will be my first one of the month and I'm currently figuring out what products to put in the giveaway. For now I picked some Mac, Urban Decay, Pixi Beauty, Marc Jacobs, Jouer, Dr. Dennis Gross and Kat Von D products.
My photography post did so well that I'm thinking of writing a post about flatlay photorgraphy. Let me know if you would be interested in that topic or any other topic that you would like me to address.
December is one of my favorite months because of the holidays and the holiday spirit. The decorations, Christmas music and hot chocolate just makes me so happy.
That's about it for now. Talk to you soon!