Make Up For Ever expanded the shade range of their Artist Liquid Matte Lipsticks. When they first launched, they only had six shades which were all on the neutral side. Well, I'm happy that we have new shades of my favorite liquid lipstick formula, and we got some color.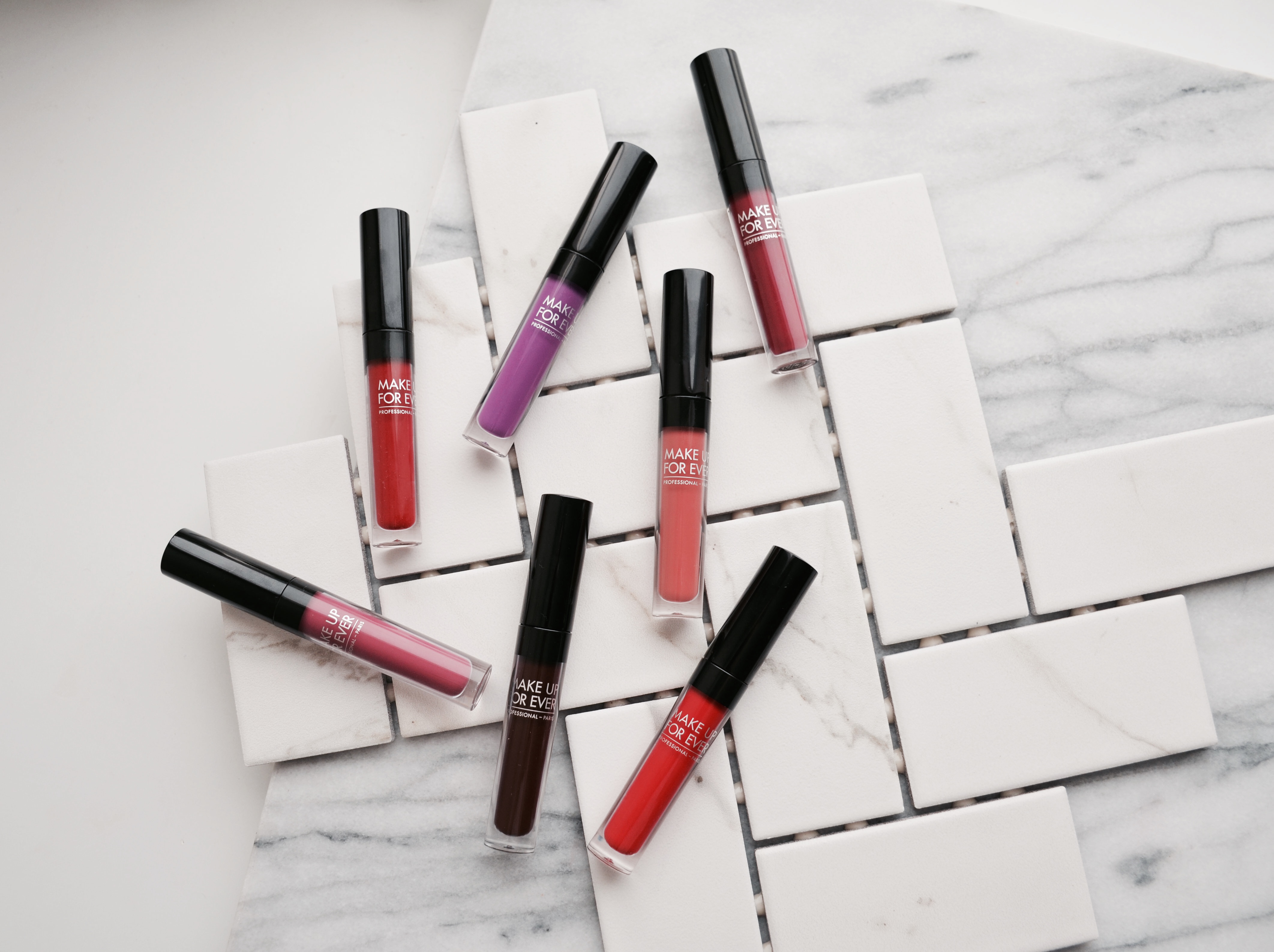 MUFE added nine shades to the line, which makes them 15 in total. I already have a review of the nude shades when they first launch.
In that post I say that this formula is one of my favorite liquid lipstick formula and I still stand by that.
The formula is creamy, applies evenly and most importantly, it doesn't dry my lips so bad. Plus they last forever on the lips and wear really well.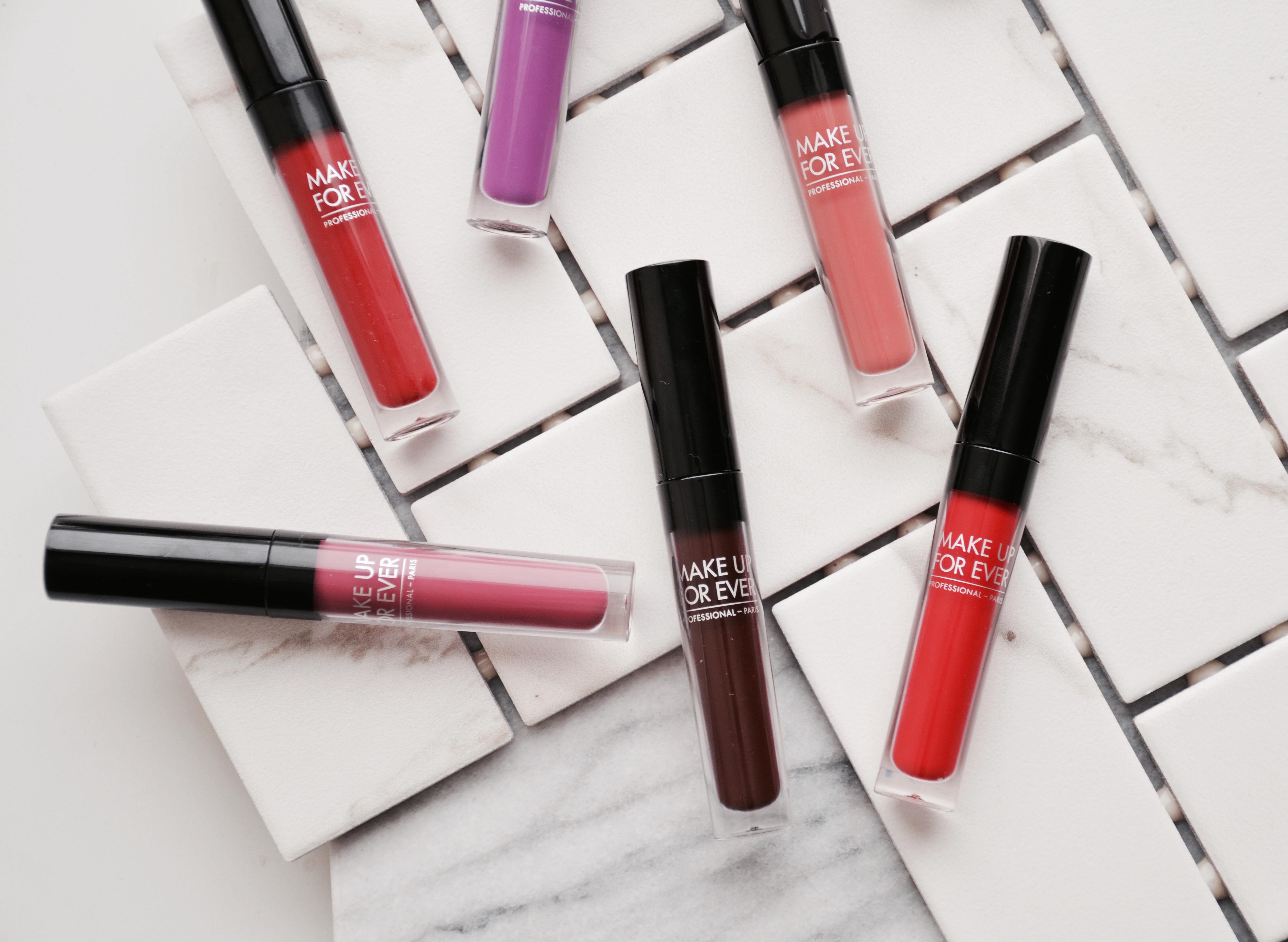 I received 7 of the 9 shades that were added to the Artist Liquid Matte Lipstick line. MUFE definitely added some color to the line and there are some stunning new shades.
I received the following shades:
205 – mauve pink
207 – raspberry
301 – rust
401- red
403 – deep red
501 – purple
505 – blackcurrant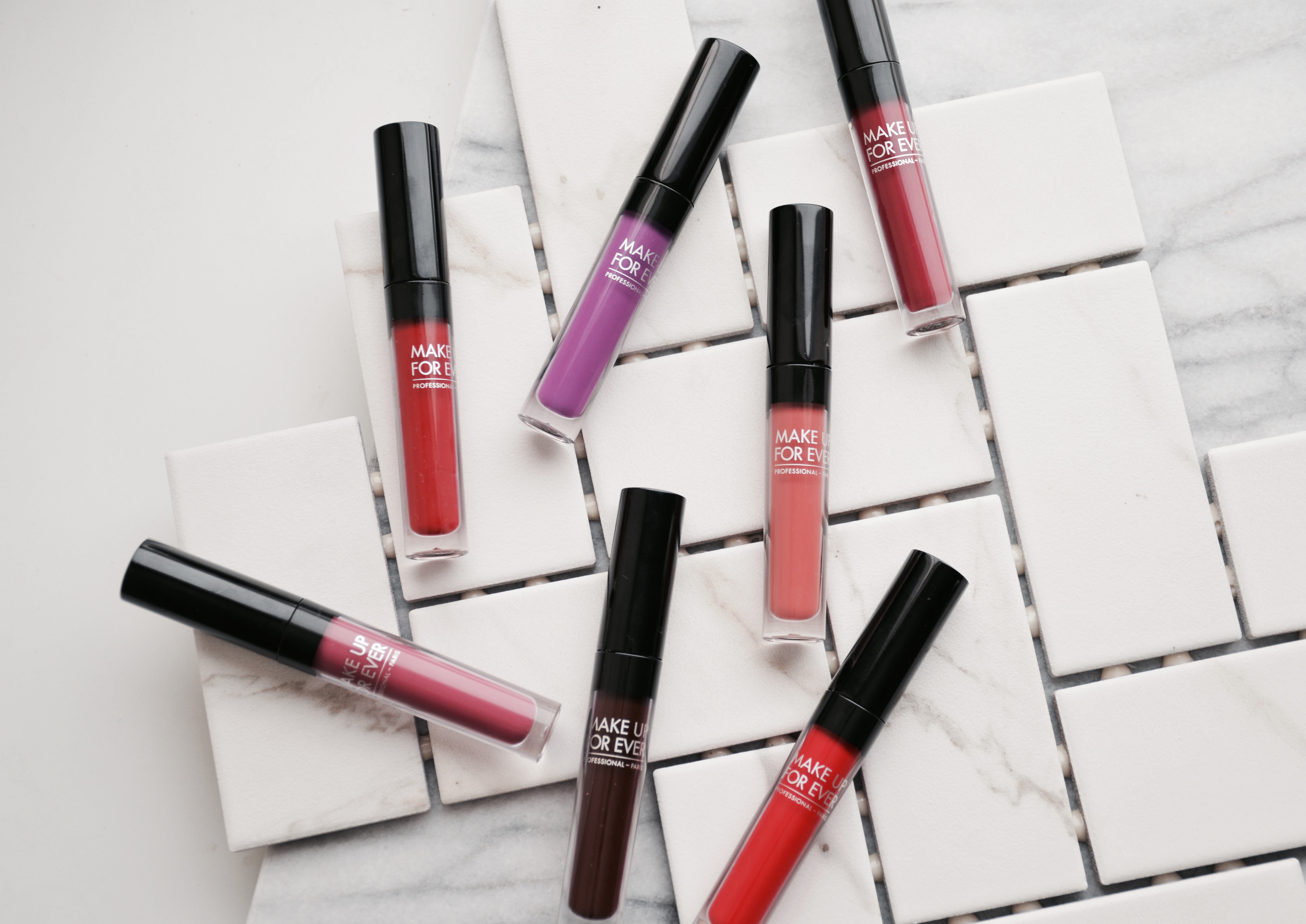 I'm not getting in to detail about the formula, if you want to read my thoughts, you can check out my older post. So let's get on to the swatches: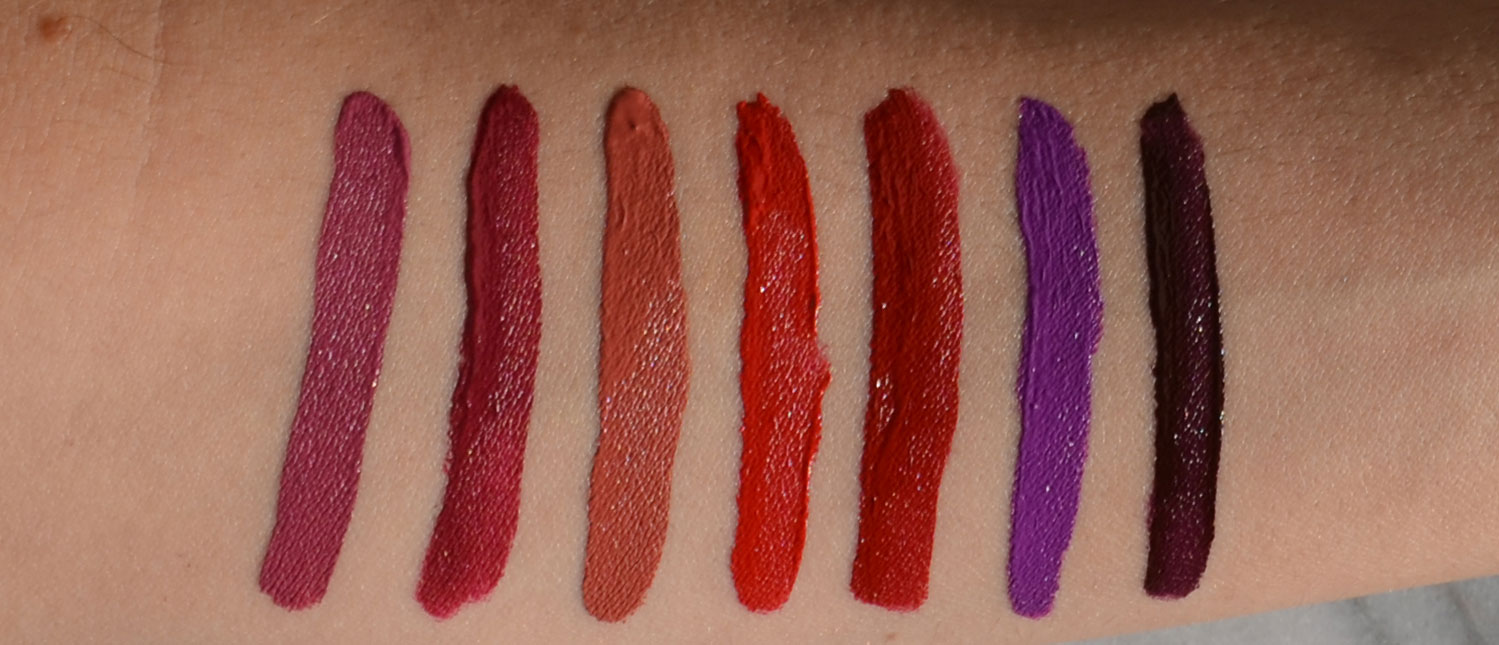 Swatches L to R: 205, 207, 301, 401, 403, 501, 505

205 Mauvy Pink

207 Raspberry

301 Rust

401 Red

403 Deep Red

501 Purple
505 Blackcurrant
All the colors applied evenly except of the purple shade in 501. To achieve even coverage I had to apply two layers (swatch shown above was one swipe). Otherwise, the rest looked amazing with only one swipe.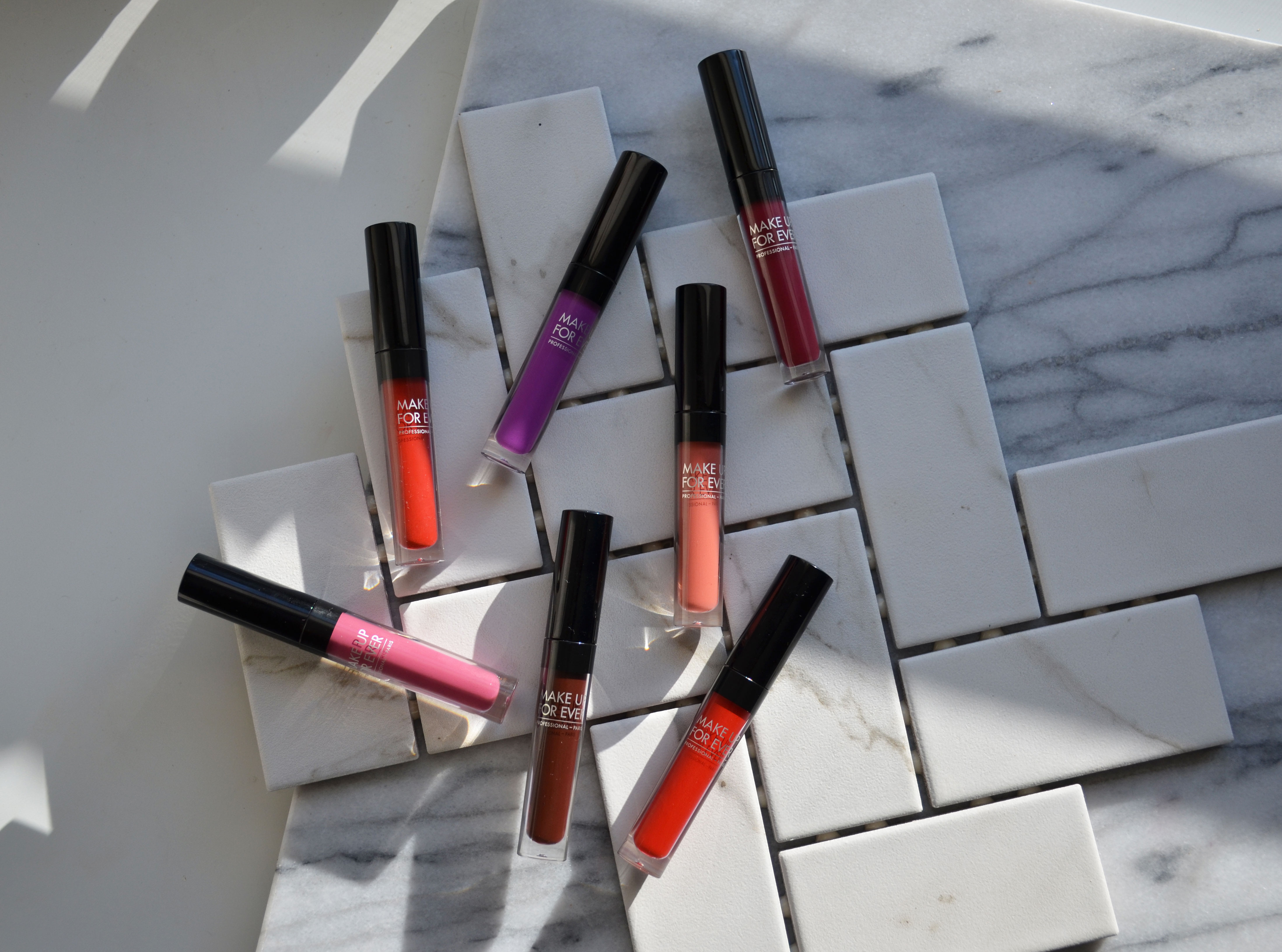 I didn't use any lip liner for the swatches because I wanted to show the true color of the shades. But when I do wear a liquid lipstick I usually use a lip liner since it's easier to get a precise look. Especially with the dark and vampy shades, lip liner is a must.
Have you checked out the new shades from the Make Up For Ever Artist Liquid Matte Lipstick line? If yes, let me know of your favorite shade.
*PR Sample