Estee Lauder Double Wear Nude Water Fresh Makeup is a long-wearing foundation that has SPF 30 and a light-weight feel on the skin. It has antioxidants and a water based formula. It's a hydrating formula but also oil free so it is suited for most skin types.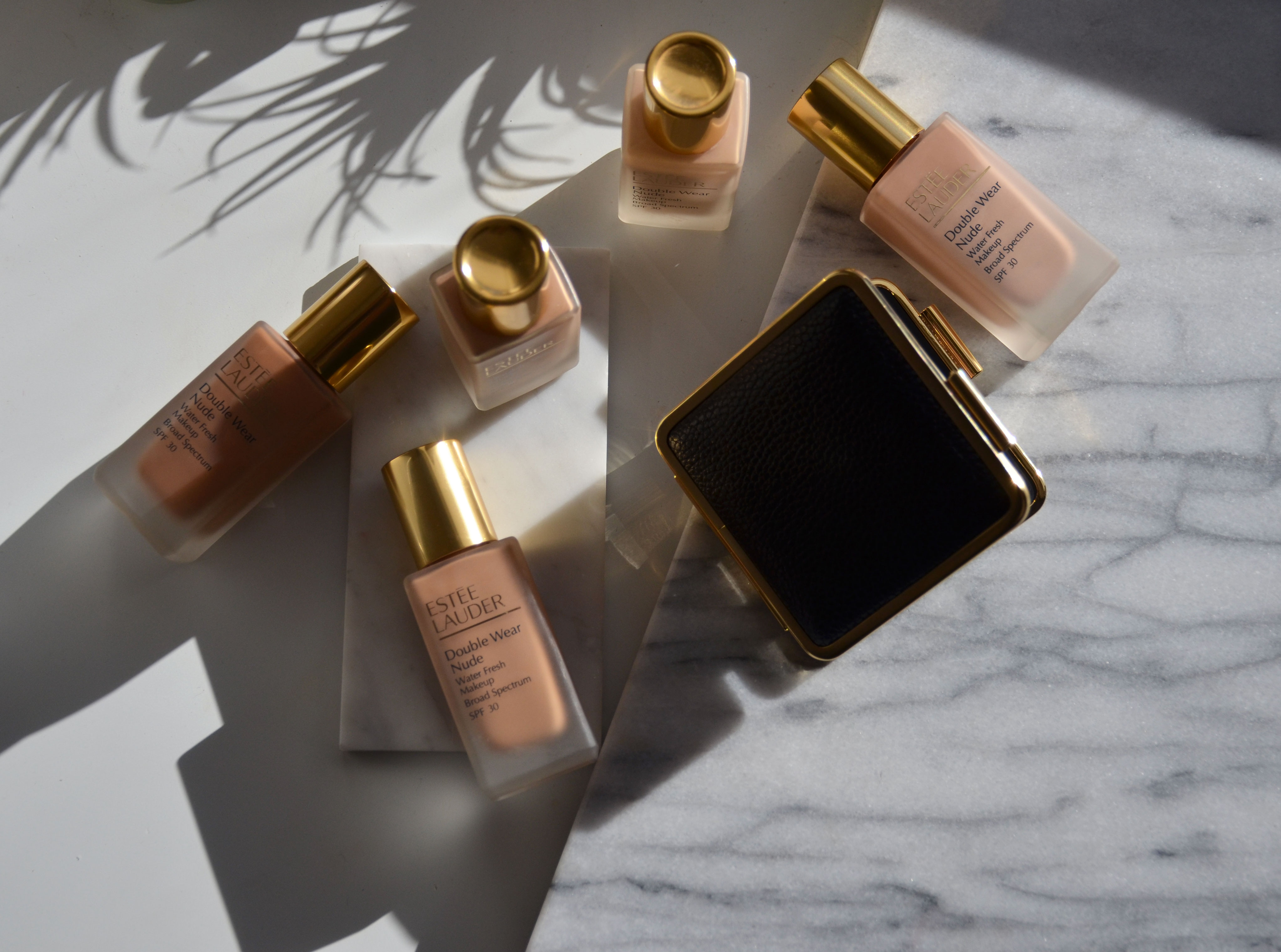 I haven't tried the original Double Wear because of the full coverage (I hardly ever wear full coverage these days). But from my understanding, the Double Wear Nude is supposed to be a lighter, more natural version of the original.
Since it's water based, the foundation feels super light on the skin. It has a natural satin finish which is my preferred finish when it comes to foundations. The SPF 30 makes this for a great summer foundation but since my skin gets on the drier side in winter, it is a great every day foundation for me.
The coverage is light to medium. From one pump I can achieve a good light coverage with a beautiful skin like finish.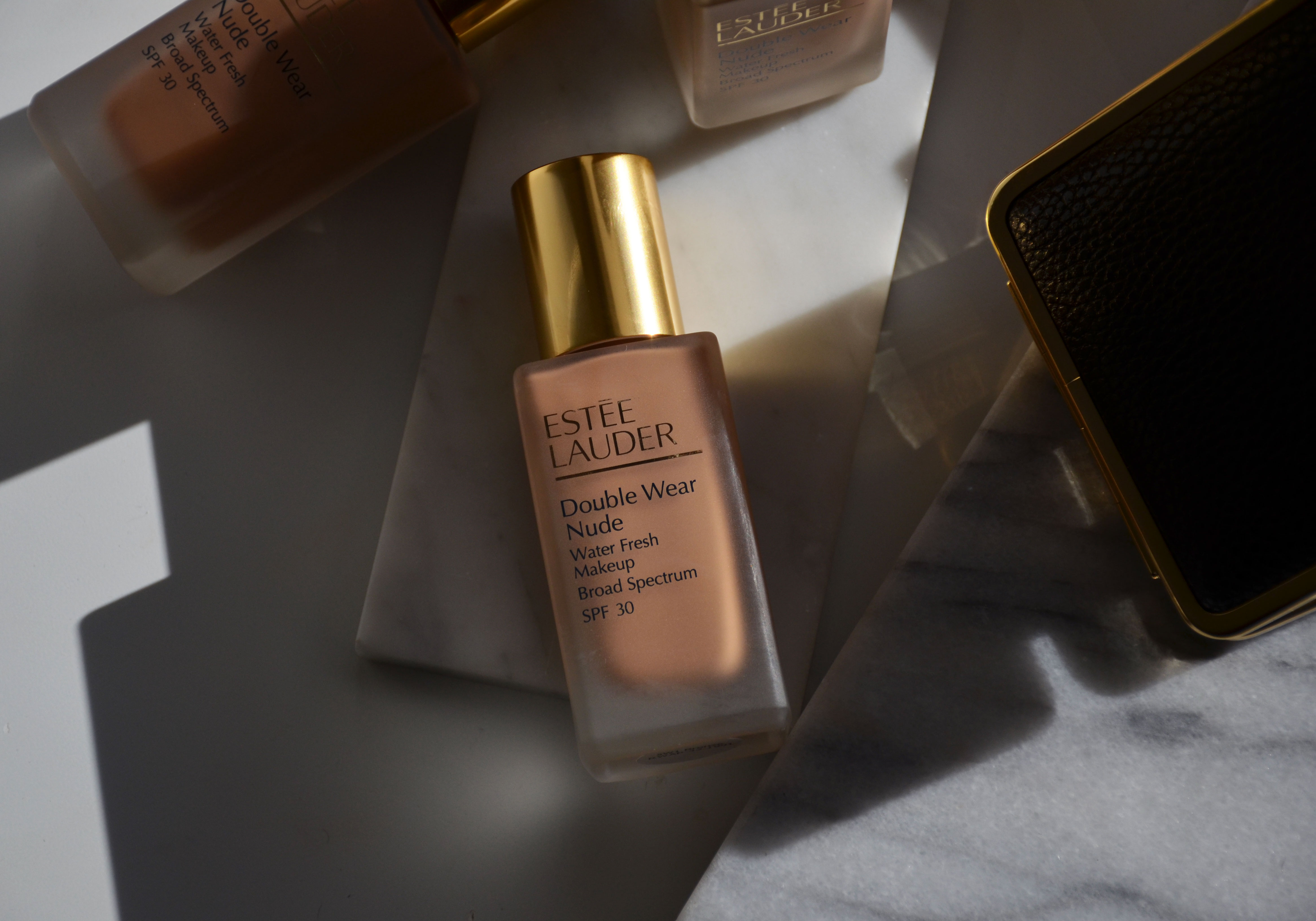 When I compare the Double Wear Nude to the Cushion version, I think the first has more coverage. I really like the Cushion version too since it's more convenient for travel. Similar foundations regarding finish and coverage include the La Mer The Soft Fluid and Burberry Fresh Glow.
The Double Wear Nude Water Fresh Makeup has twelve available shades. I am the same shade that I wear in the Cushion version so 3N1 Ivory Beige. This shade is great if you have medium skin tone and want a neutral undertone.
The only complain I would have, is that the foundation doesn't come with a pump. So for application I've been pouring a tiny bit on a foundation palette and then apply it with a brush. If you want an even more natural finish, you can use a damp sponge and get a dewier finish.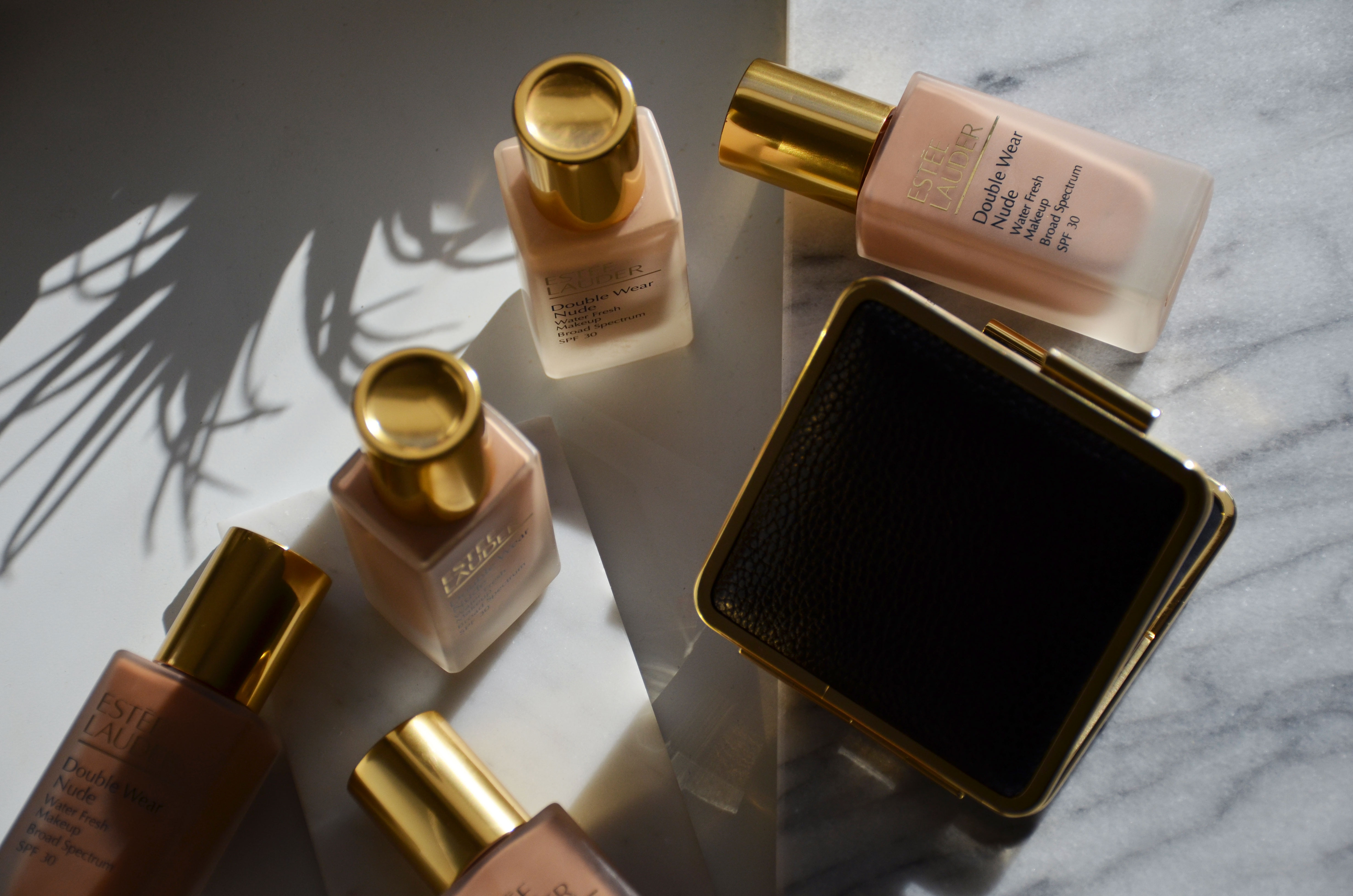 Swatches L to R: 1N2 Ecru, 3C2 Pebble, 3N1 Ivory Beige, 5W1 Bronze, 6W1 Sandalwood
I really don't have anything negative to say about the Estee Lauder Double Wear Nude Water Fresh Makeup. It's right up my alley since I prefer my base on the light and natural looking side. It also doesn't look or feel heavy on the skin and the shades are true to color (they don't oxidize or go darker after application).
If you are a fan of light to medium coverage foundations and a natural satin finish, definitely get a sample. I see myself using the Double Wear Nude as my day to day foundation (that's how much I love it).
*PR Sample