Mac released new additions to their Strobe Collection. The Mac Strobe Cream is a cult favorite and for a reason. It's a beautiful illuminating moisturizer that you can use in so many ways. Now we also have a Strobe Body Lotion, Prep + Prime Fix + Shimmer (two shades) and they also released two Extra Dimension Skin Finishes. One being Whisper of Gilt (yay for making it permanent) and Show Gold.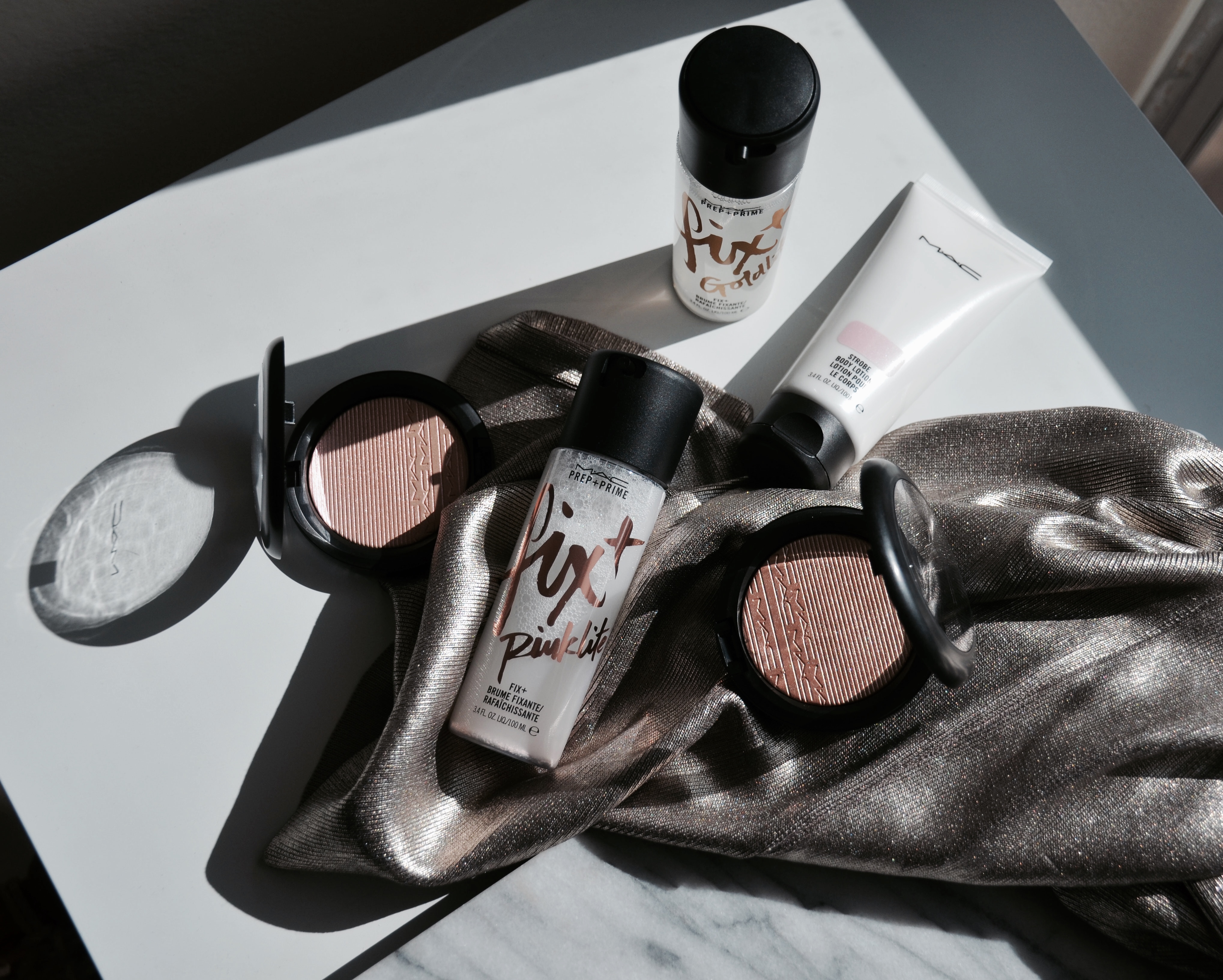 The Mac Strobe Body Lotion comes in one shade. Opalite is a stunning pearl pink shift. It is a lightweight moisturizer that gives a subtle sheen on the skin. It sinks in right away and it doesn't leave a sticky feeling. The texture feels similar to the original Strobe Cream but I find it more moisturizing. The finish is also pretty similar. It gives a sheen on the skin without any noticeable shimmer.
It comes in a 100ml tube which is travel friendly so I'm definitely bringing this with me on my summer vacation.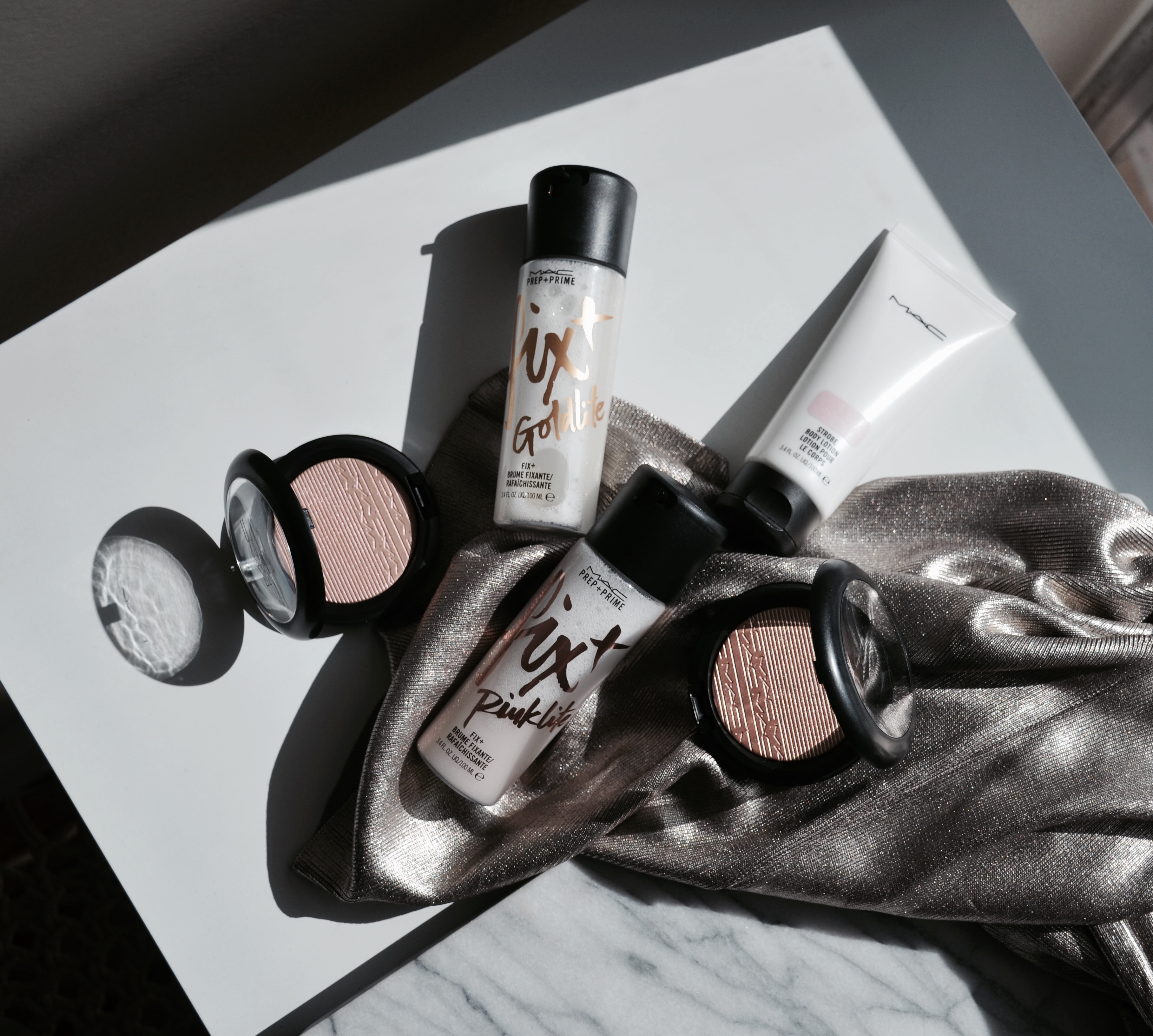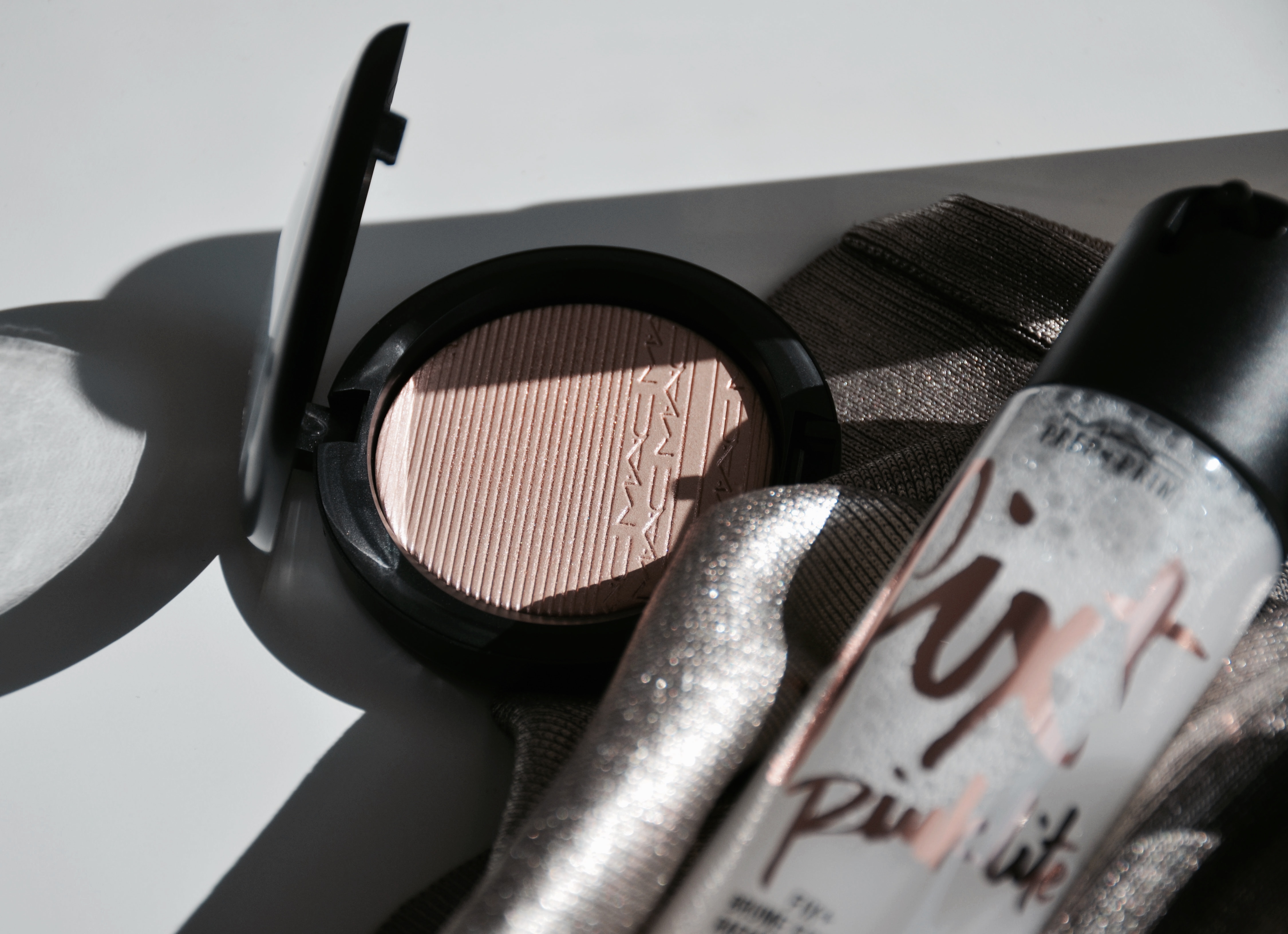 I am so glad that Mac made Whisper of Gilt permanent. I remember back in the day when it first launched, it was such a popular shade and so hard to get. The Extra Dimension Skin Finish in Whisper of Gilt is described as light soft with shimmer sheen. It is a true medium gold highlighter with a beaming finish.
What I like about the Extra Dimension Skin Finish is that you can go the subtle way, pack them up for a more intense look or even use them wet for a metallic finish.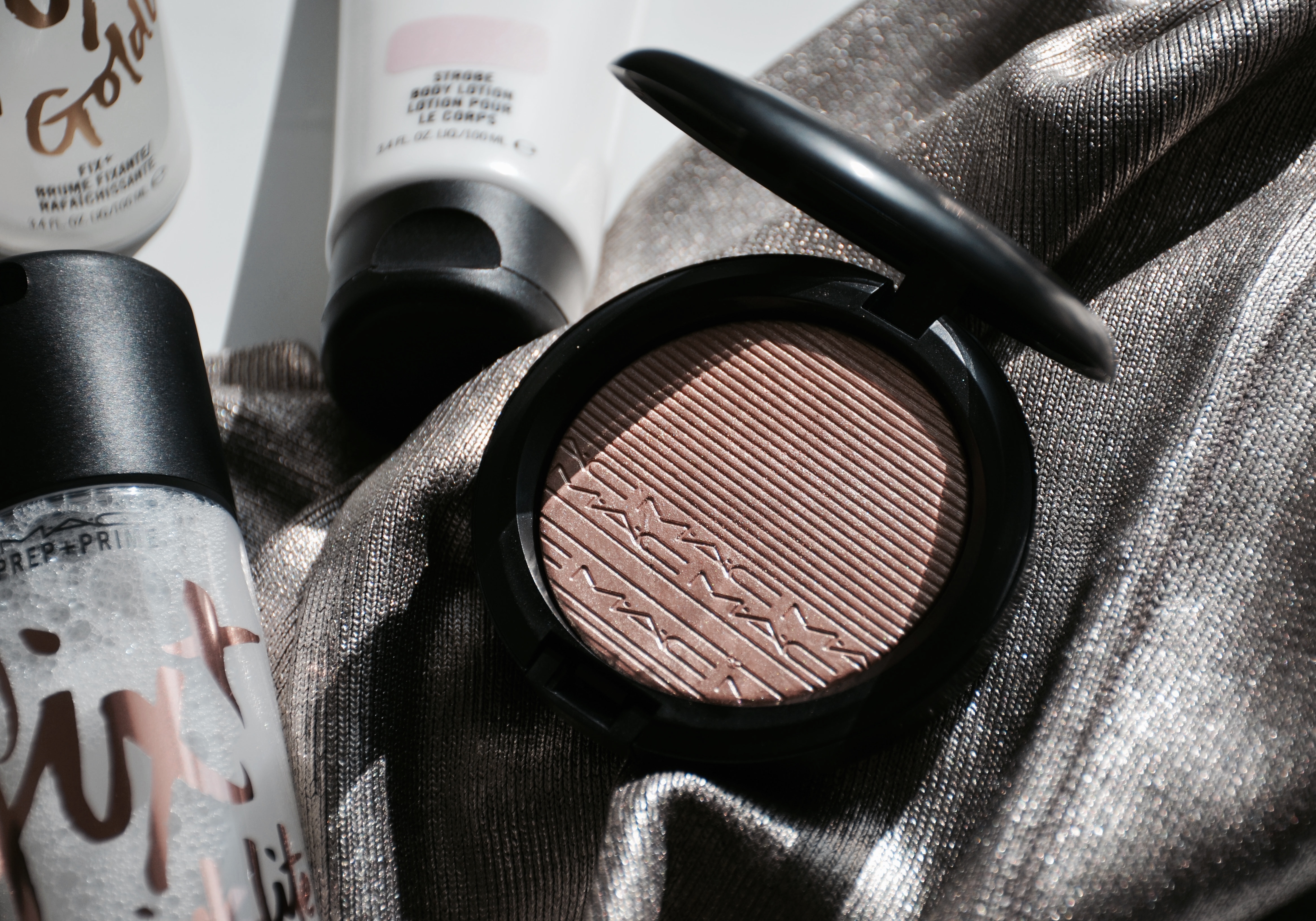 Show Gold is on another level beautiful. It is a peach golden shade with a pink shift. It changes color as you move your face in to the light and it looks stunning on the skin. This is also not a new shade. It was released with last years Spotlight Collection (review here).
The formula is consistent with all of the Extra Dimension Skin Finishes. It is pigmented and I think you get a better finish on the skin when you buff it out with a brush rather than using a fan brush for application. I think the finish is more natural and sheen like which I prefer.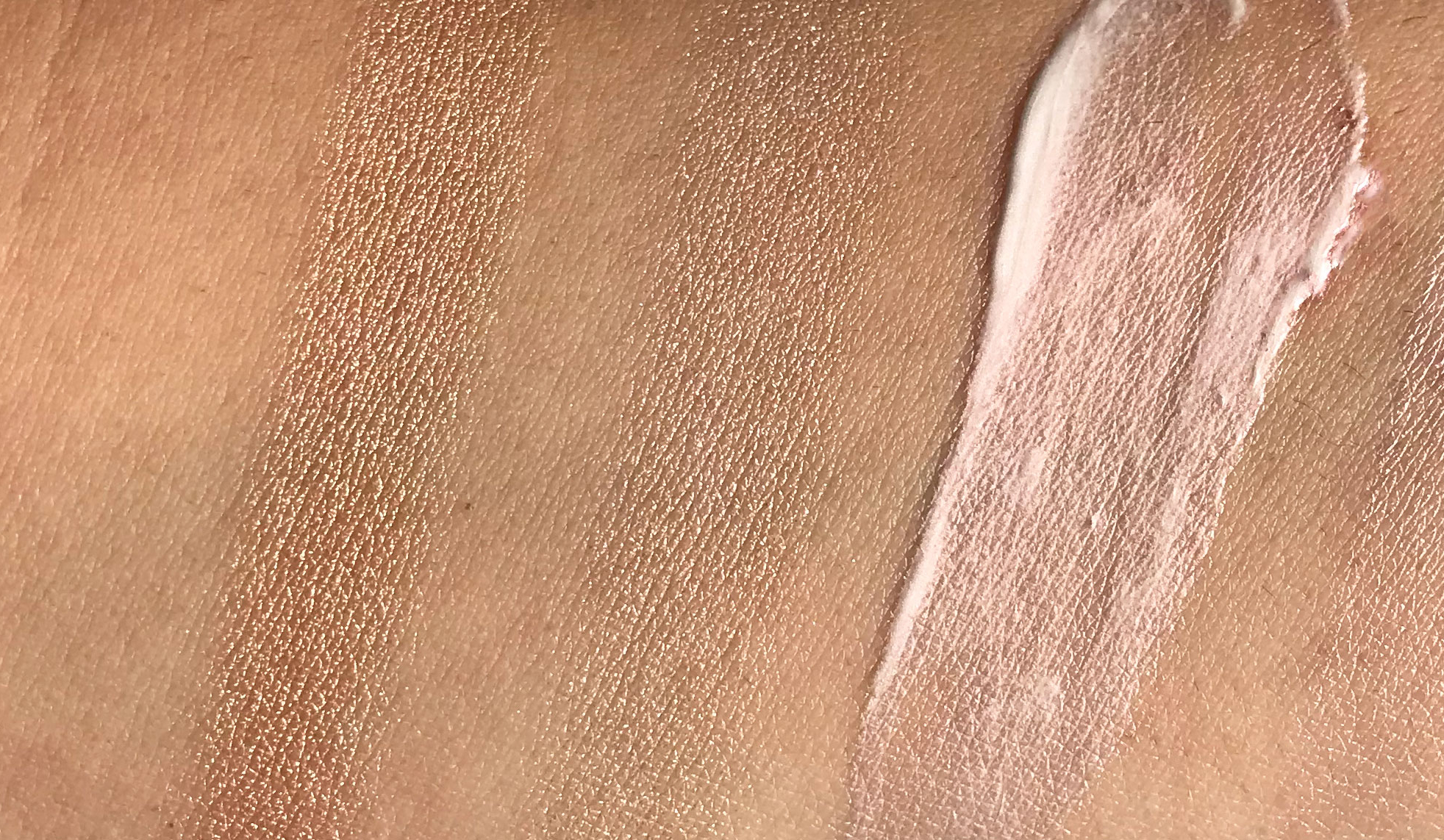 Swatches L to R: Whisper of Gilt, Show Gold, Strobe Body Cream
Mac released two new Prep + Prime Fix+ Shimmer in Goldlite and Pinklite. Fix + is a must for me when it comes to my base makeup. I use it before I apply my foundation to add extra hydration and also after I powder. It's one of those facial mists that just melts everything in to the skin and intensifies the glow.
At first when I saw the Shimmer versions, I was a little bit scared to use them. I don't like shimmer on my face and I though that these would be super shimmery. Well to my surprise these are actually super subtle.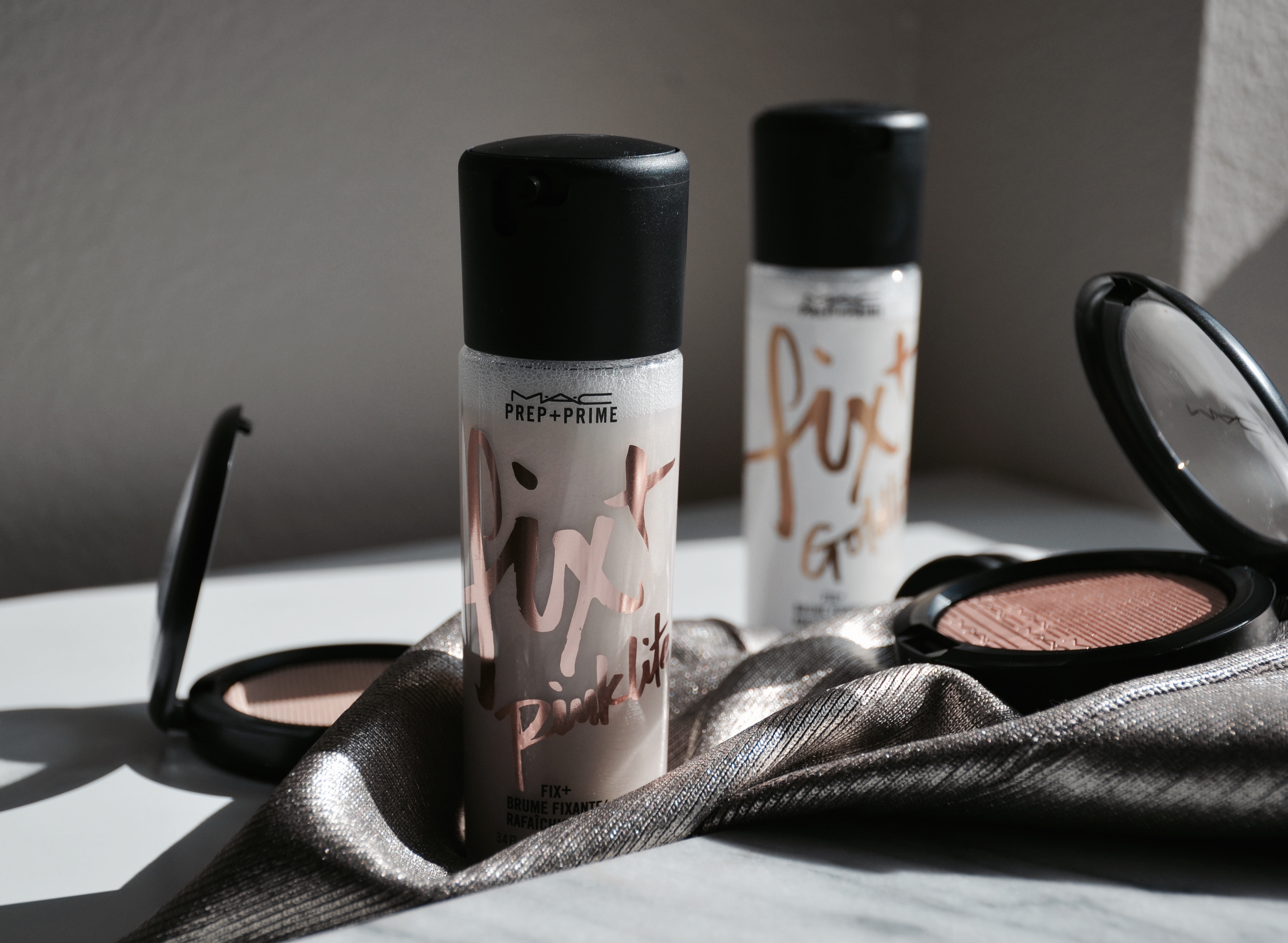 Goldlite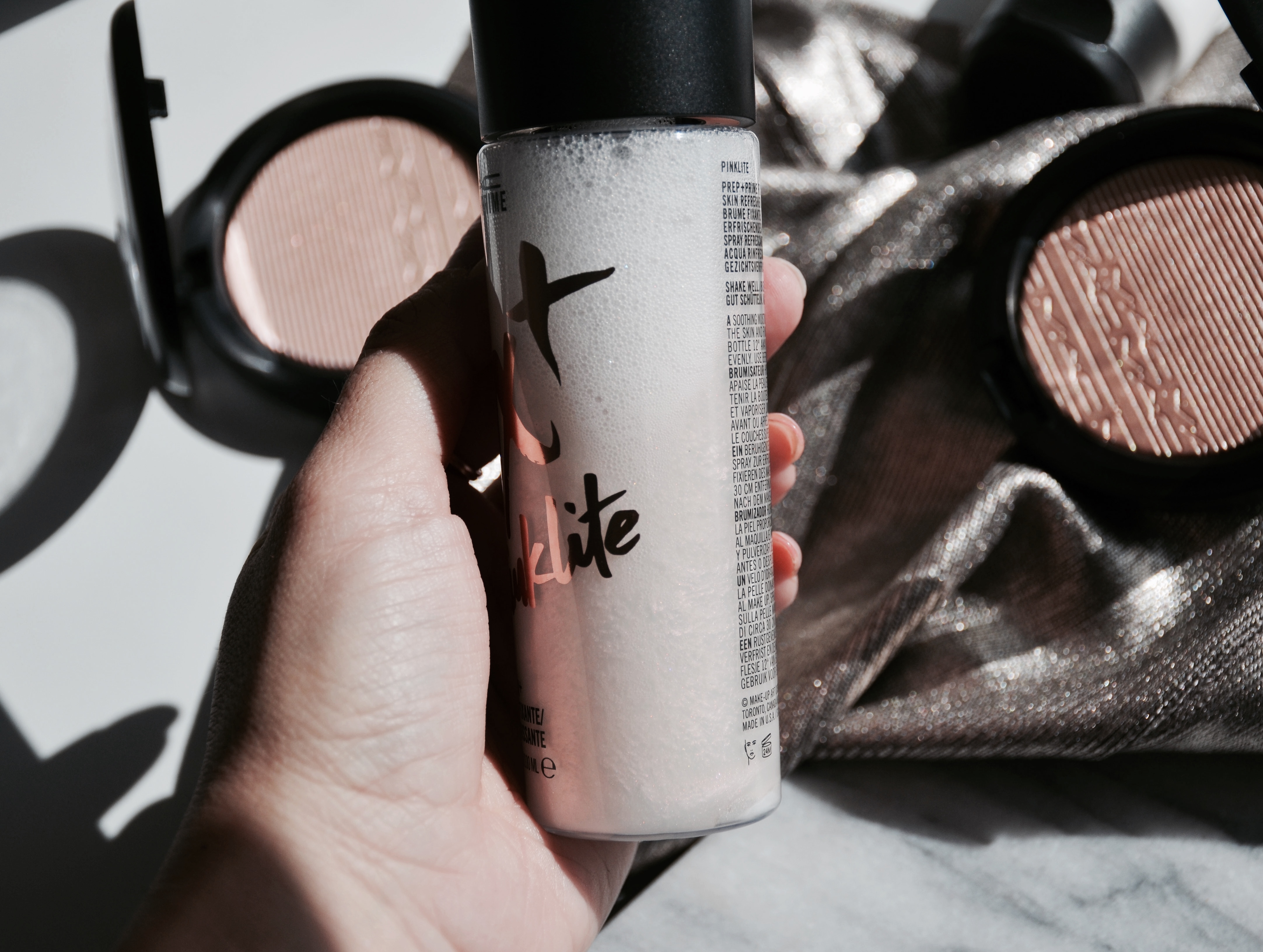 Pinklite
I know a lot of people will be disappointed that these are not more intense but for me, I like a more subtle glow when it comes to face mists. The Goldlite Fix + has gold pearls that activate when you shake the bottle. Same goes for the Pinklite shade, with the difference of the pink pearls. Honestly when applied on the skin, I can't really notice a difference in between the two. Maybe anyone that's quite darker than me can notice it, but on my skin, they both appear the same.
I love the subtle "glow in within" look that they give. If you love the original and you like a more subtle glow, definitely check these out.
The Mac Strobe Collection is already available online and in stores and it is part of the permanent line.
*PR Sample
SaveSaveSaveSave