Cover FX Power Play Foundation is the newest base product from the brand. It's described as a full coverage foundation with a modern matte finish. The line has 40 available shades and four different undertones. Cover FX also released a new highlighter palette called the Gold Bar Highlighter Palette and that one is an Ulta exclusive.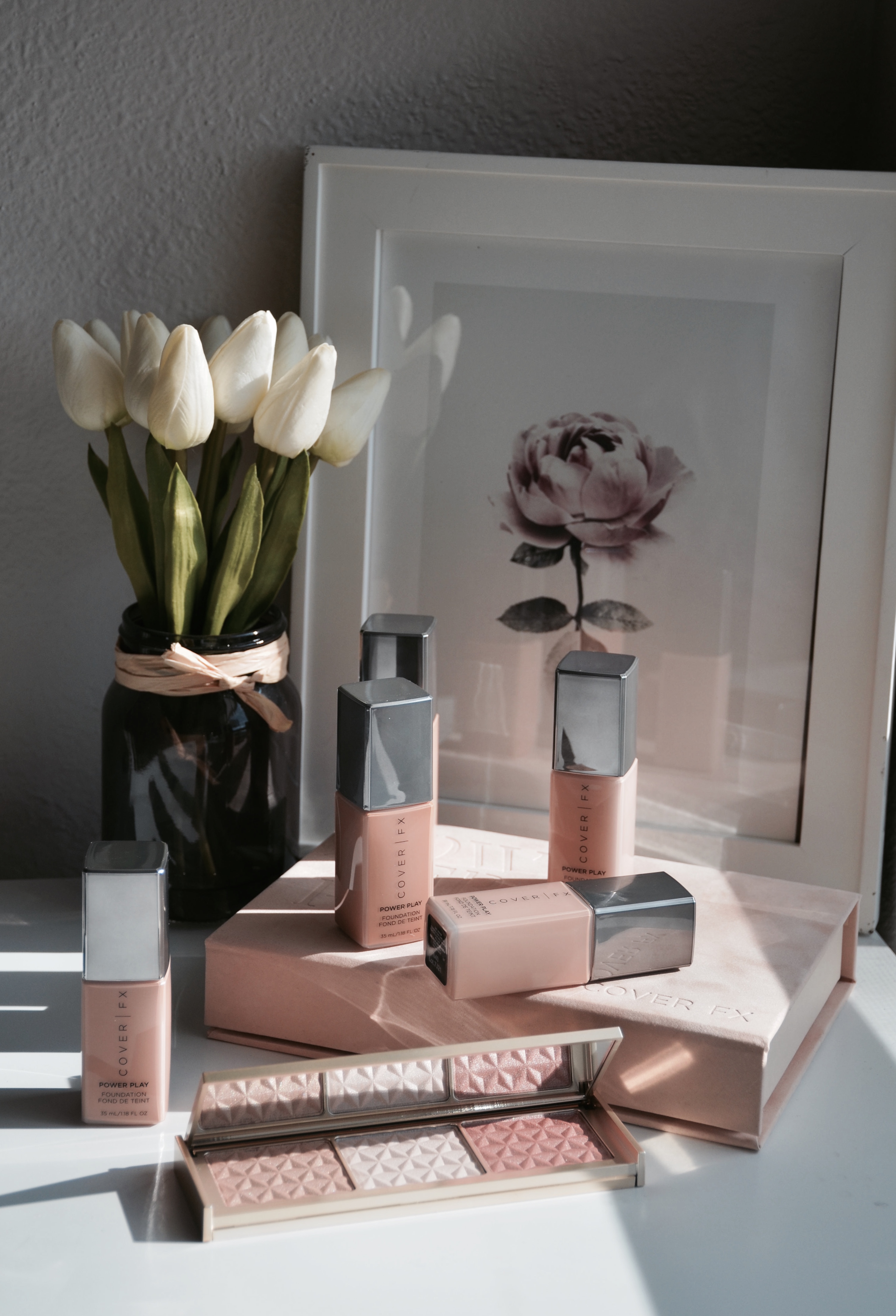 The Cover FX Power Play Foundation is a big hit for me. At first, when I read the description, I was sure that the foundation will not work for my skin. It is matte and full coverage which I hardly go for. But I was pleasantly surprised by how much I liked it.
First, I think the coverage is more of a light to medium. With one layer it covered most of my imperfections, slightly blurred my pores, and most importantly looked like skin. It didn't catch on any dry patches or accentuate any texture on the skin. The finish, I would say is natural matte so it doesn't appear flat on the skin.
I received five shades for testing purposes and I'm happy that one of the shades was a total match. The shade in N40 is a good match for my light to medium skin tone. The shade is listed as for medium skin tone with neutral undertones.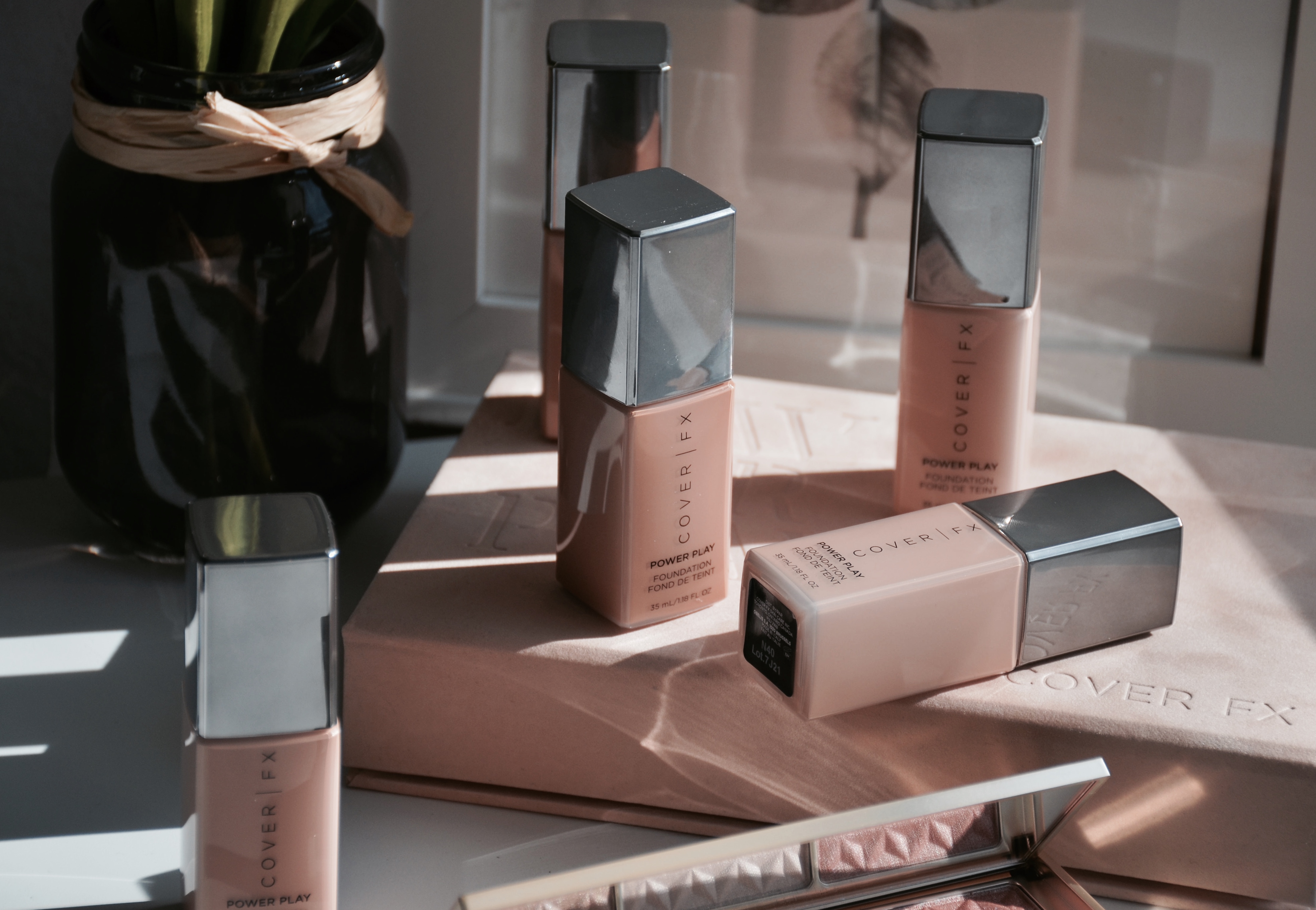 The Cover FX Power Play Foundation comes in a plastic squeeze bottle which will be very convenient for travel. I'm glad that more companies are coming out with this type of packaging as it is easier to control how much product you dispense from the bottle vs a pump.
The foundation line as i mentioned before has four undertones.:
– P = Pink (a rosy, cooler hue)
– N = Neutral (equal parts of pink and golden)
– G = Golden (a yellow, warmer hue)
– G+ = Golden Olive (warmer and more olive than G shades)
So every shade comes with a number and a letter in front which shows what undertone is the shade.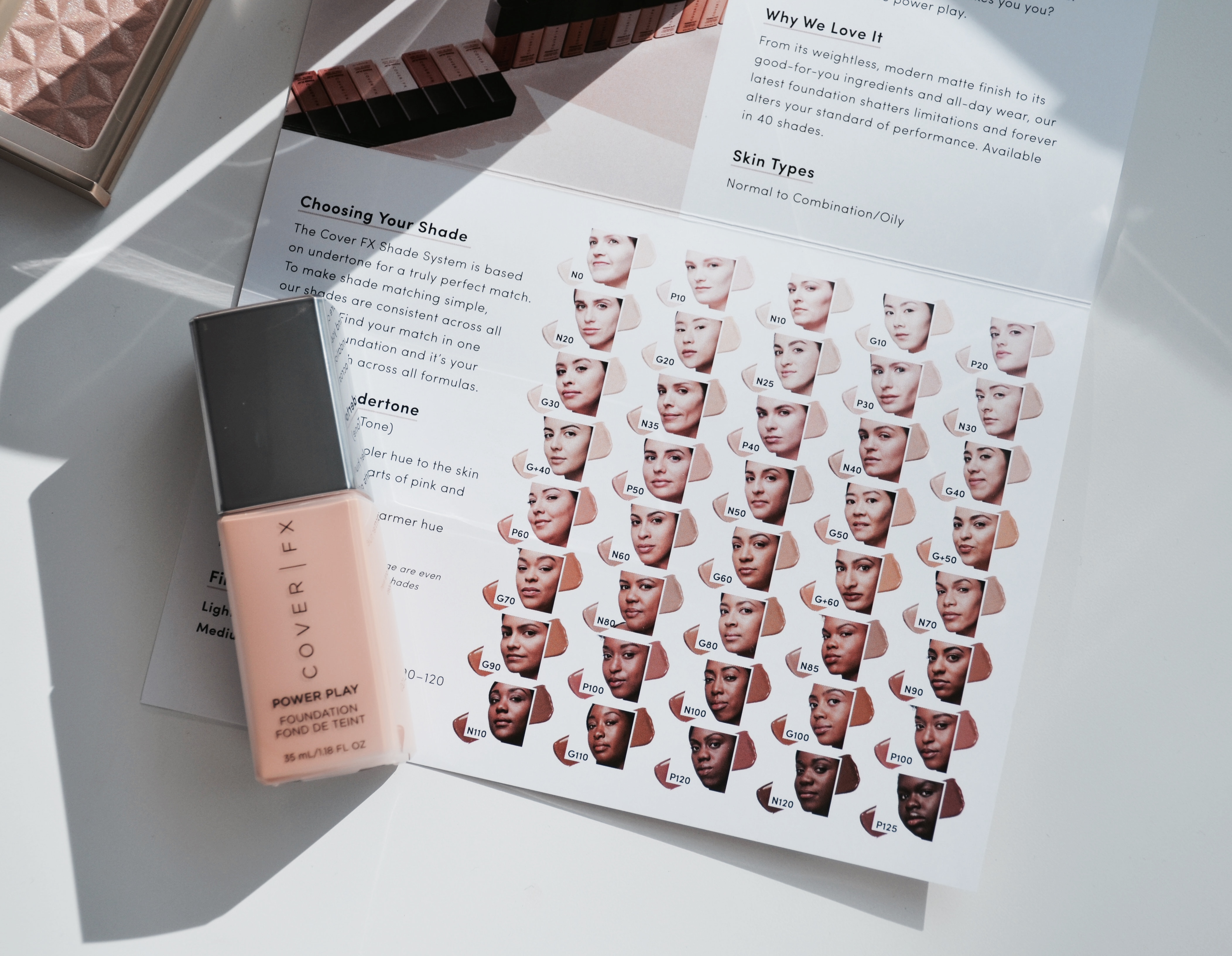 I just love the finish of the Power Play Foundation. It is matte but looks very natural on the skin. Also the shade is a true neutral and doesn't oxidize after application. It wore really well on me for 8 hours but I have to say that I looked a little oily on my t zone at the end of the day. Now I have normal skin and I didn't use any setting powder (didn't feel the need to use a powder since the foundation sets really well). So I'm guessing if you are on the oily side you will definitely need to use a setting powder.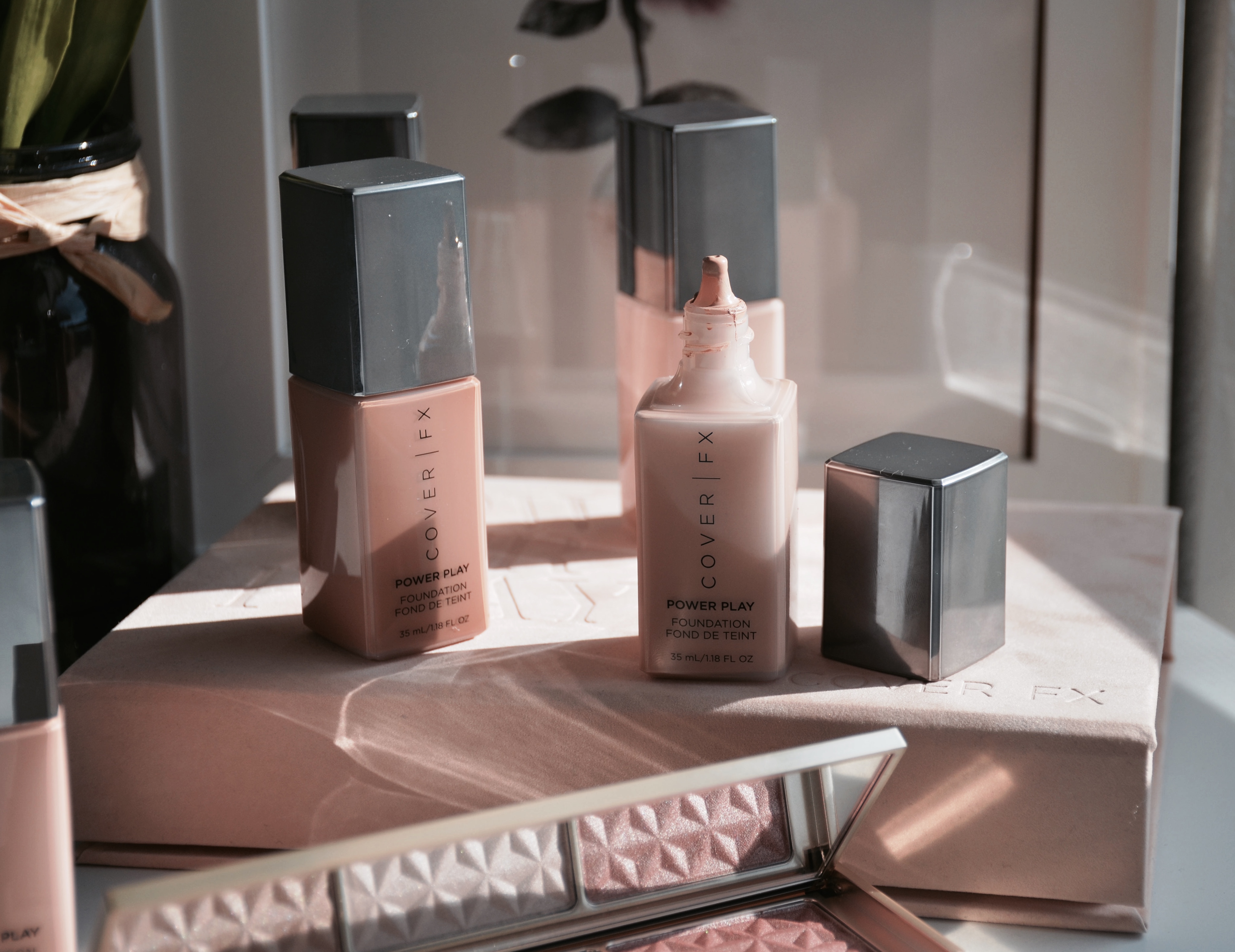 Swatches L to R: N30, N40, N50, N60, N70
The Cover FX Power Play Foundation is listed as good for normal, combination and oily skin. If you are on the dry side I think you can still use it, you just have to make sure to prep the skin with good skincare and a hydrating primer. I don't think the foundation is drying so it will definitely work.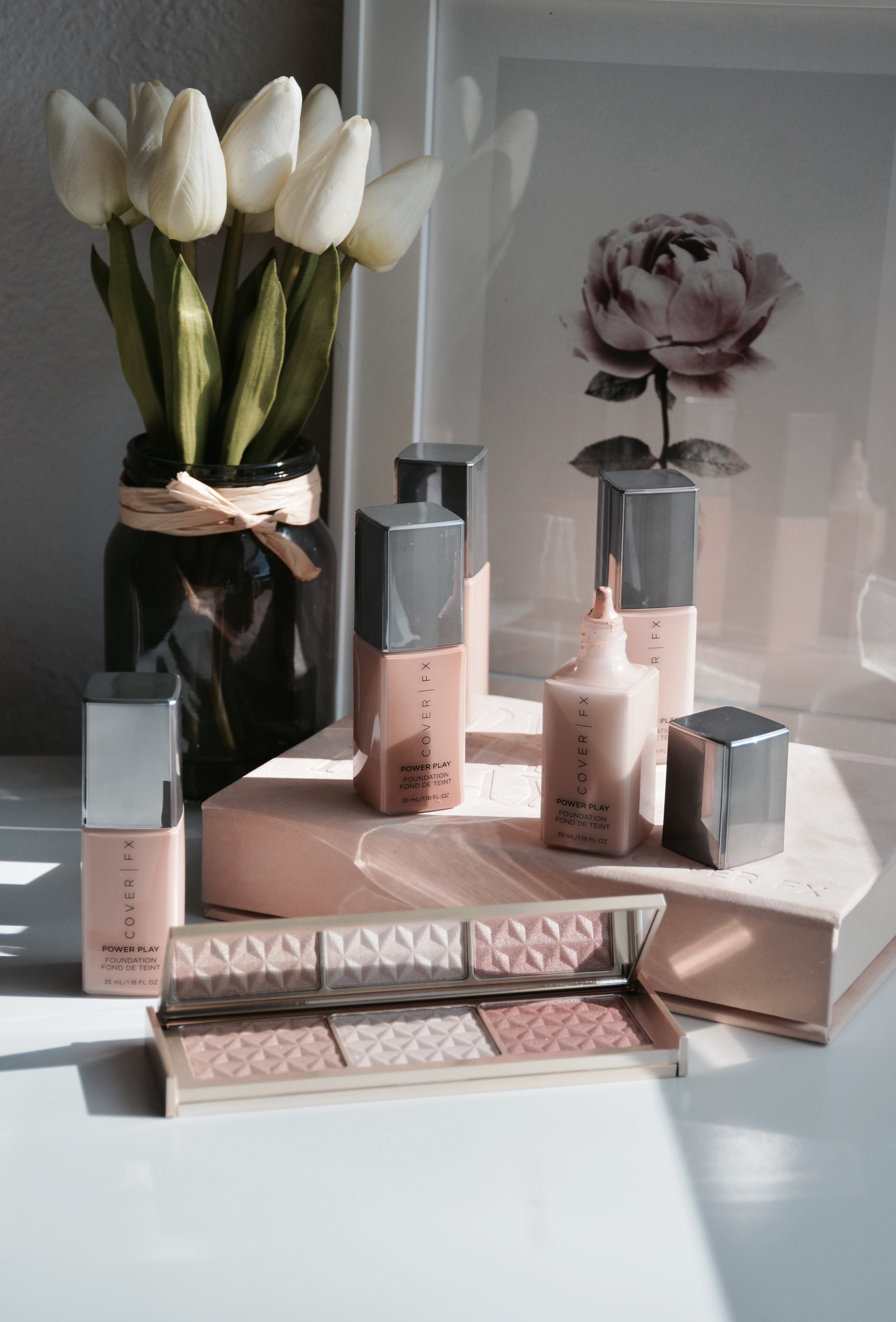 The Cover FX Gold Bar Highlighter Palette comes with three shades:
24k Gold ( a true gold)
White Gold (very light pearl champagne)
Rose Gold (medium toned rose gold)
They are powder highlighters that you can use both on your cheeks and eyes. All three shades are on the golden side and will suit most skin tones.
The palette is very compact and feels well made and sturdy. The formula feels similar to the other Cover FX powder highlighters that come in single form but I find the finish of these more intense. You can definitely use a light hand for a more natural look or go all out for a beaming highlight.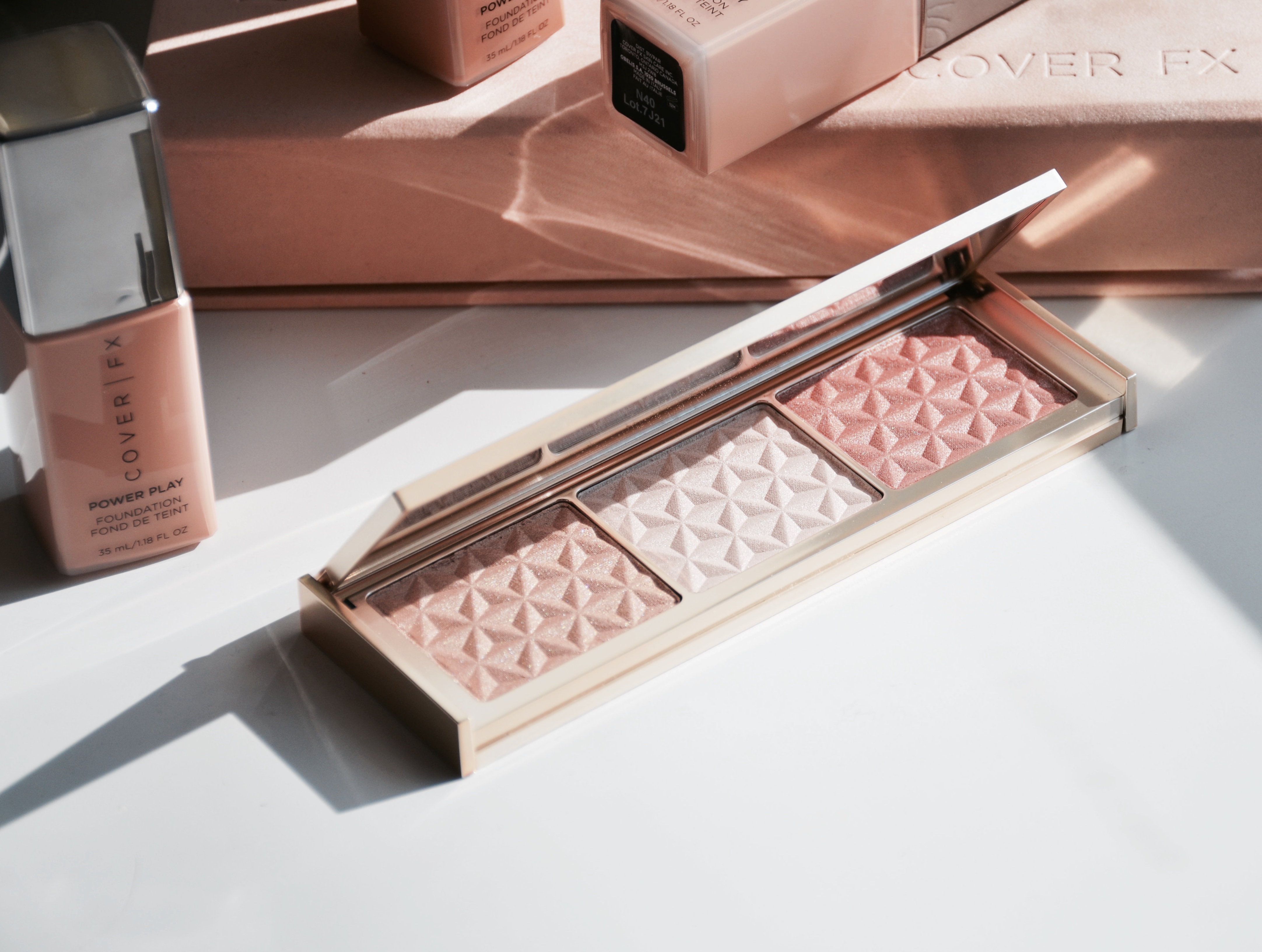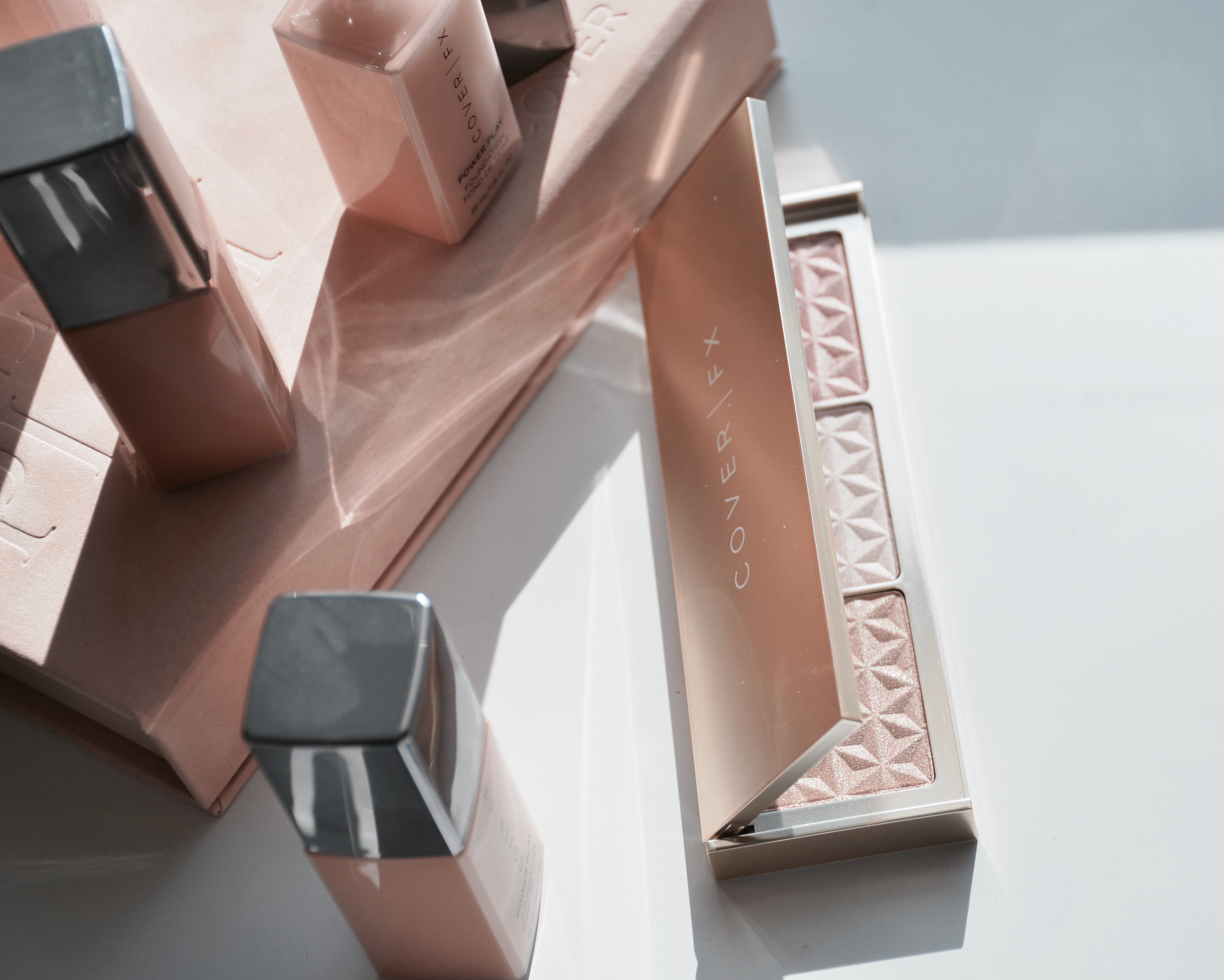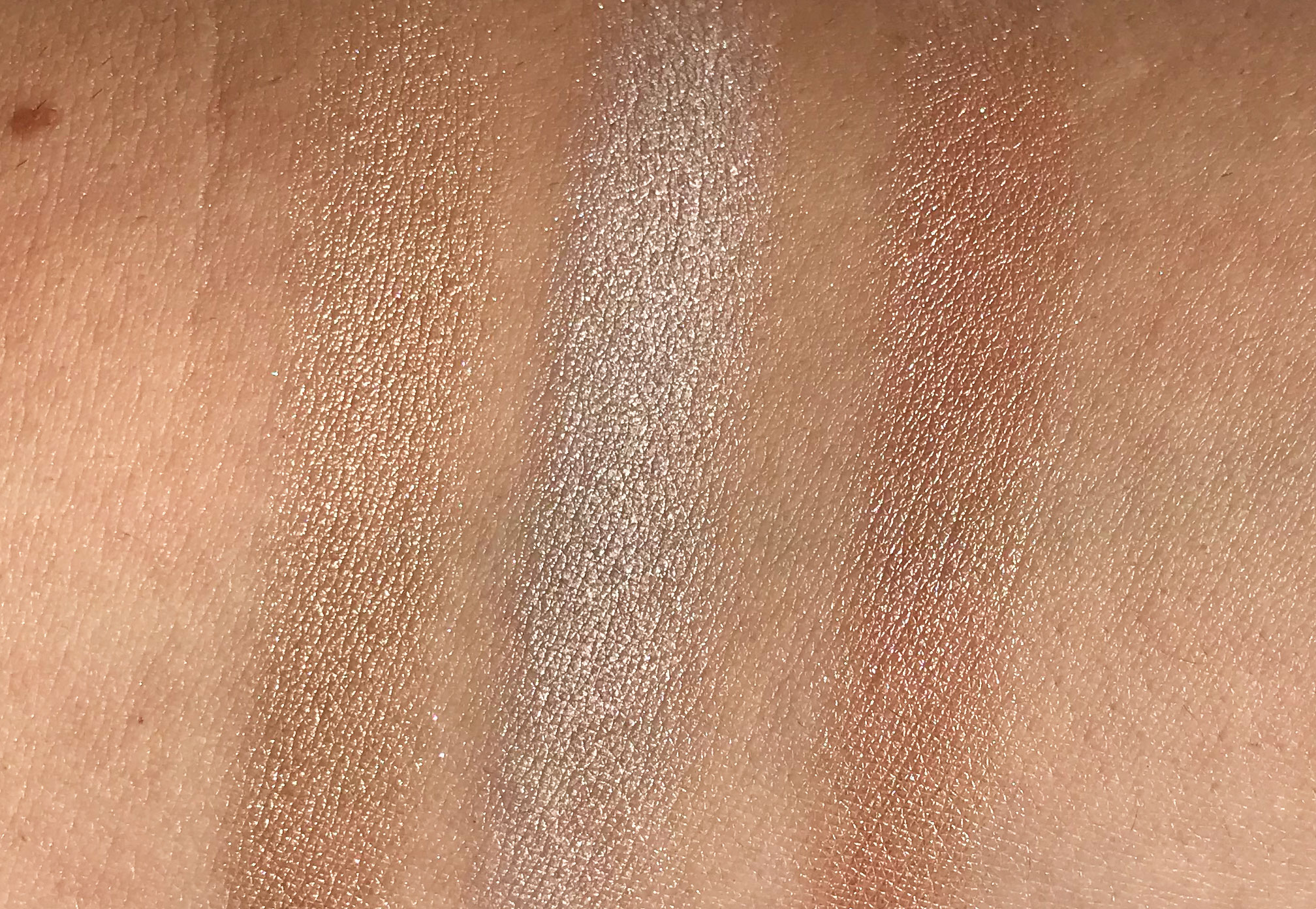 Swatches L to R: 24K Gold, White Gold, Rose Gold
Bottom line, two great releases from Cover FX. If you are looking for a new foundation to try and like a more natural "skin" like finish but also like good coverage, definitely check out the Power Play Foundation. I am honestly so impressed by it, that I think it will be among my top 5 foundations. As for the Gold Bar Highlighter Palette, I don't think it's a must, especially if you already have a lot of highlighters. It's a good quality palette and I like the finish of the powders (they give more of a sheen rather that straight on shimmer). If you don't have anything similar, it's a good one to check out.
*PR Sample