Mac Powder Kiss Liquid Lipcolor is the newest addition to the Powder Kiss line. Mac also released Powder Kiss Soft Matte Eye Shadows that have the most amazing matte formula. As a fan of the Powder Kiss lipsticks, I was excited to try the new additions.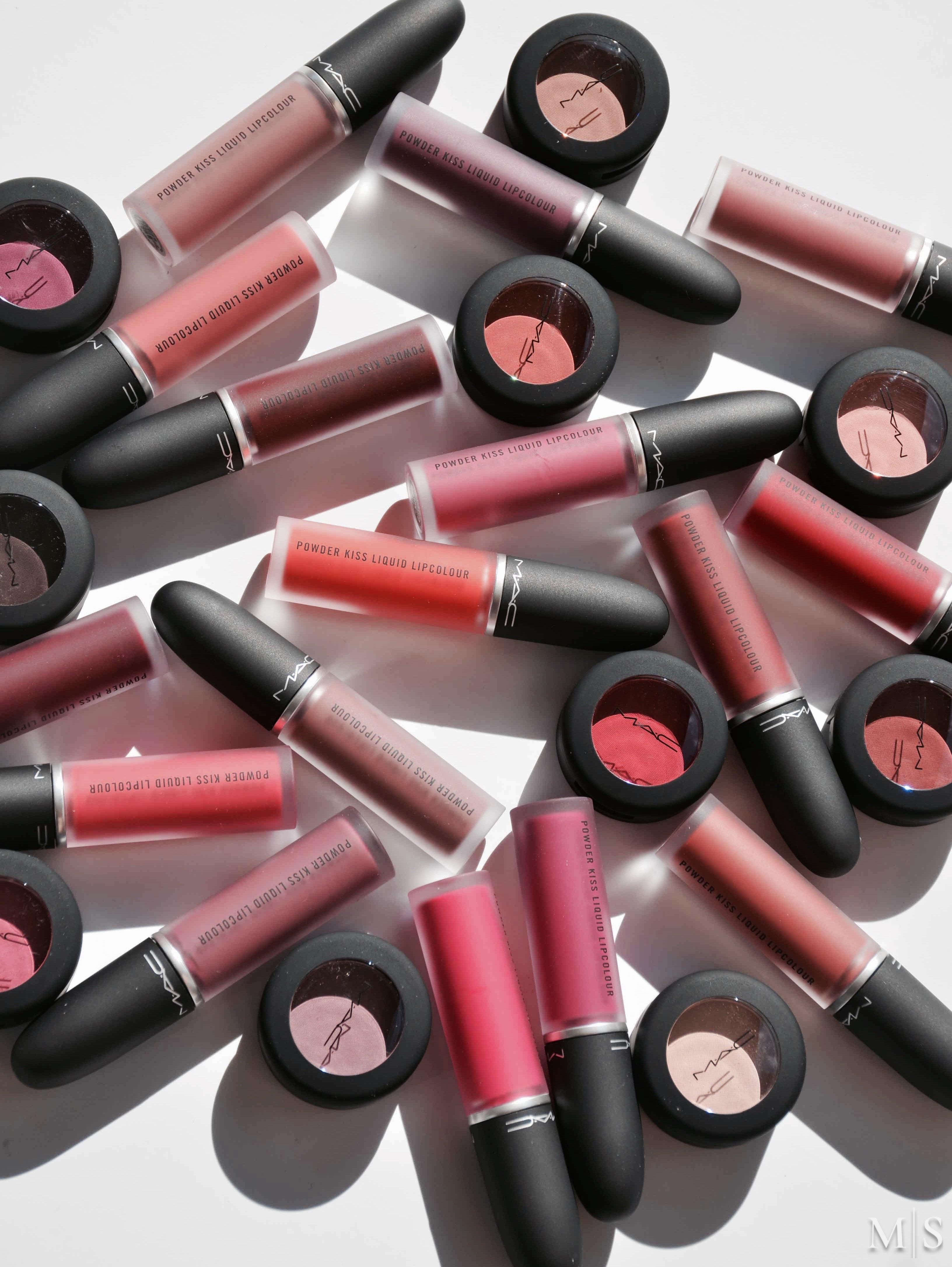 The Mac Powder Kiss Liquid Lipcolor is not your usual drying liquid lipstick. The formula is whipped and mousse like and very comfortable to wear. They give the look of matte blotted lips, but they are creamy and non drying. It is really a unique matte formula and like nothing I've tried before.
The line has 17 shades and they range from beautiful neutrals, to some red and vampy shades.
The applicator of the Mac Powder Kiss Liquid Lipcolors is also quite unique. It has a little ball at the end, which makes application very easy. While swatching the shades, I didn't need to use a lip liner to get precise application. And to be real, I haven't worn liquid lipstick in awhile, so I am a little rusty with application.
Since we are all wearing masks, I wanted to mention that these are not transfer proof but they also don't smudge as easy as a lipstick, so they are a good option if you still want to wear a lipstick.
Now let's get on with the swatches…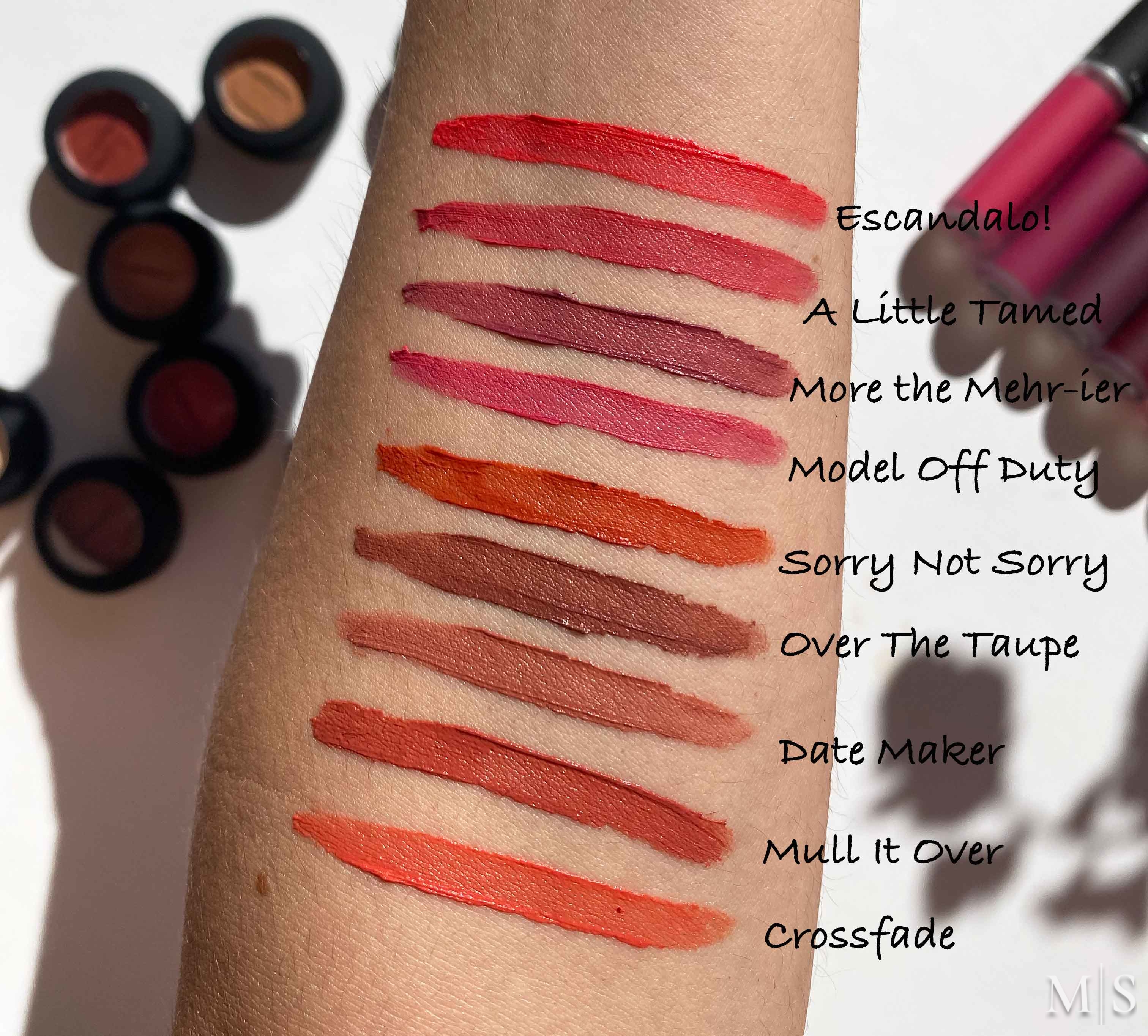 Crossfade

Mull It Over

Date Maker

Over The Taupe

Sorry Not Sorry
Model Off Duty

More The Mehr-ier
A Little Tamed

Escandalo!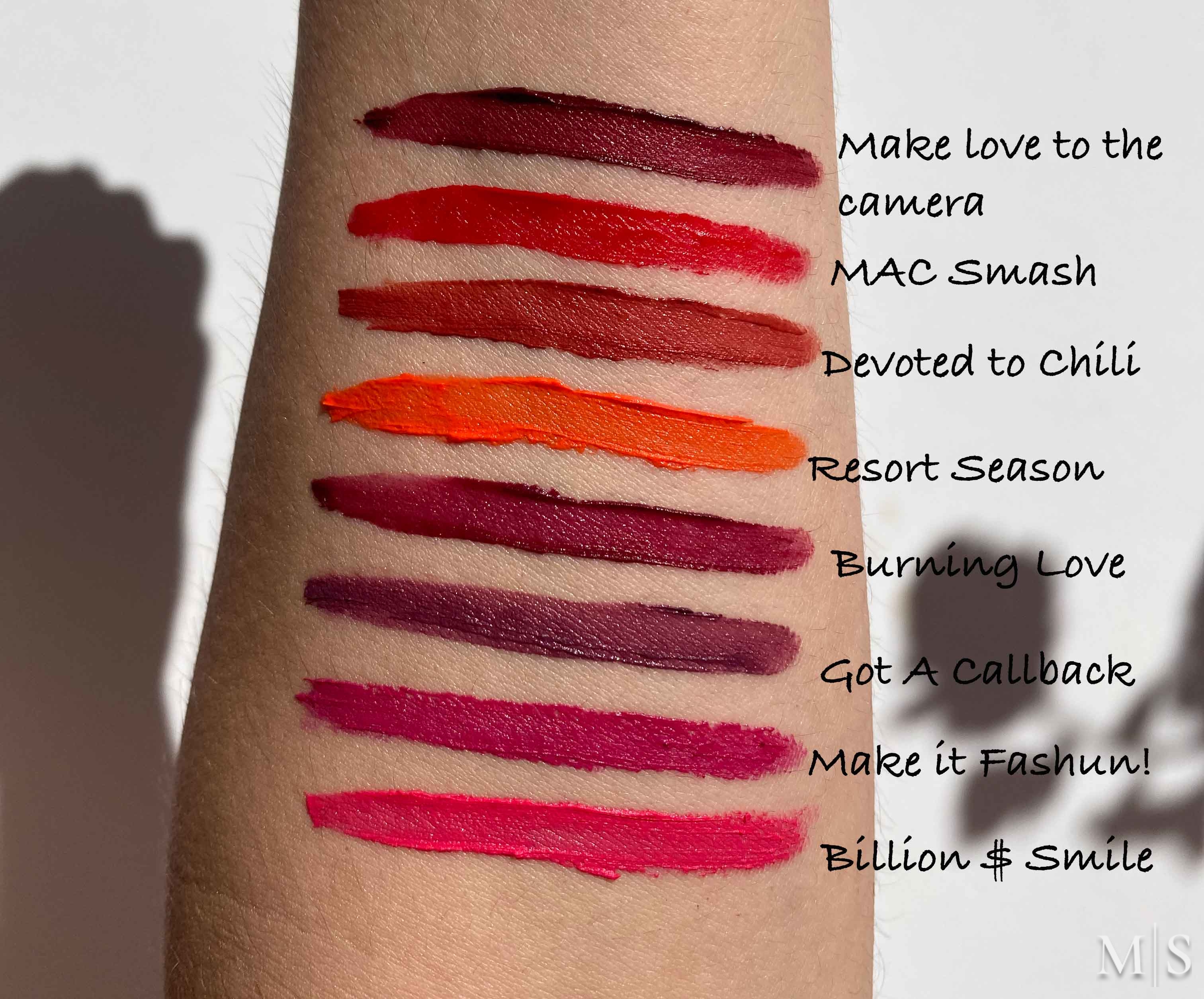 Billion $ Smile
Make It Fashun!

Got A Callback
Burning Love
Resort Season

Devoted To Chili

MAC Smash!

Make Love To The Camera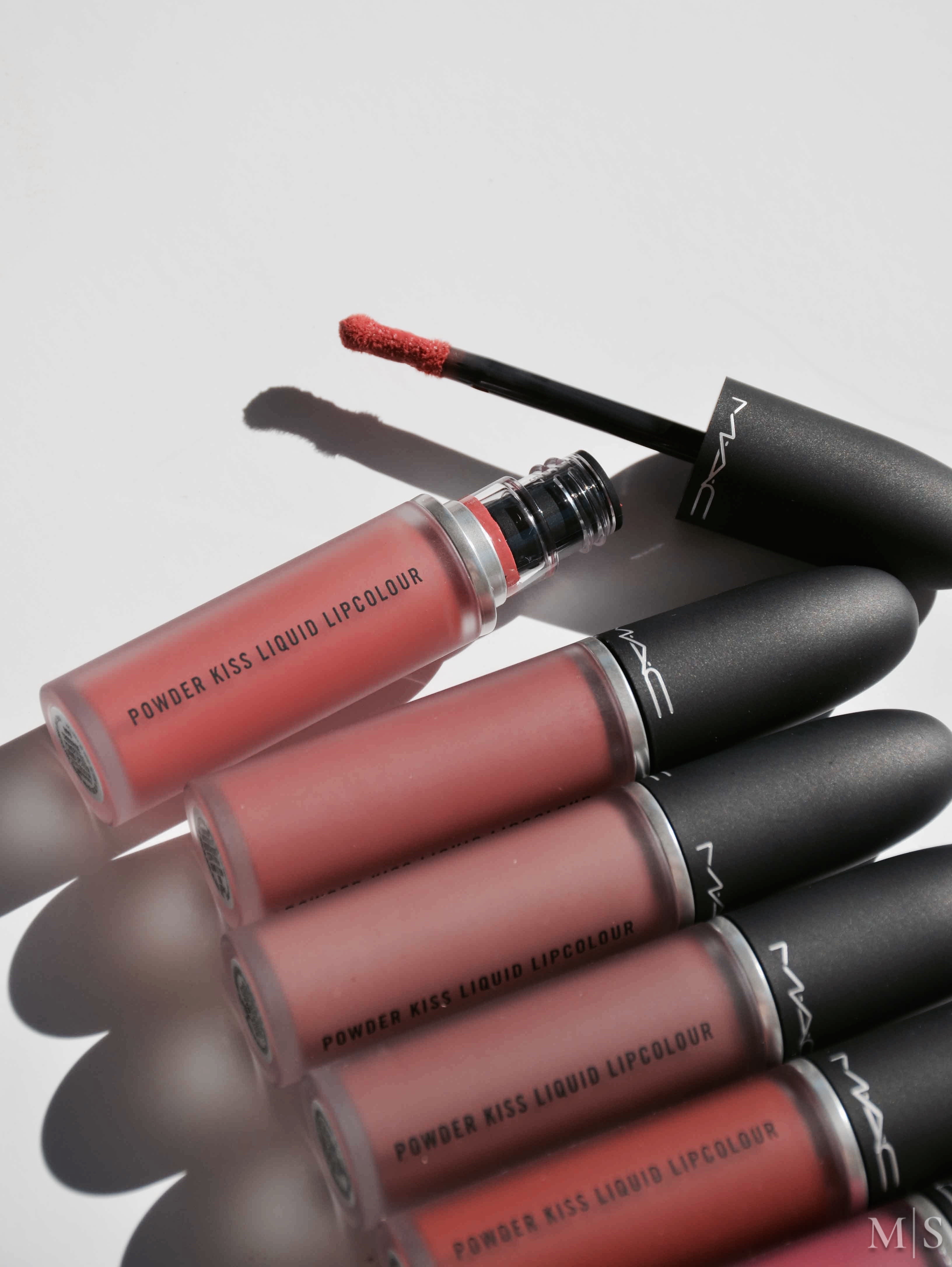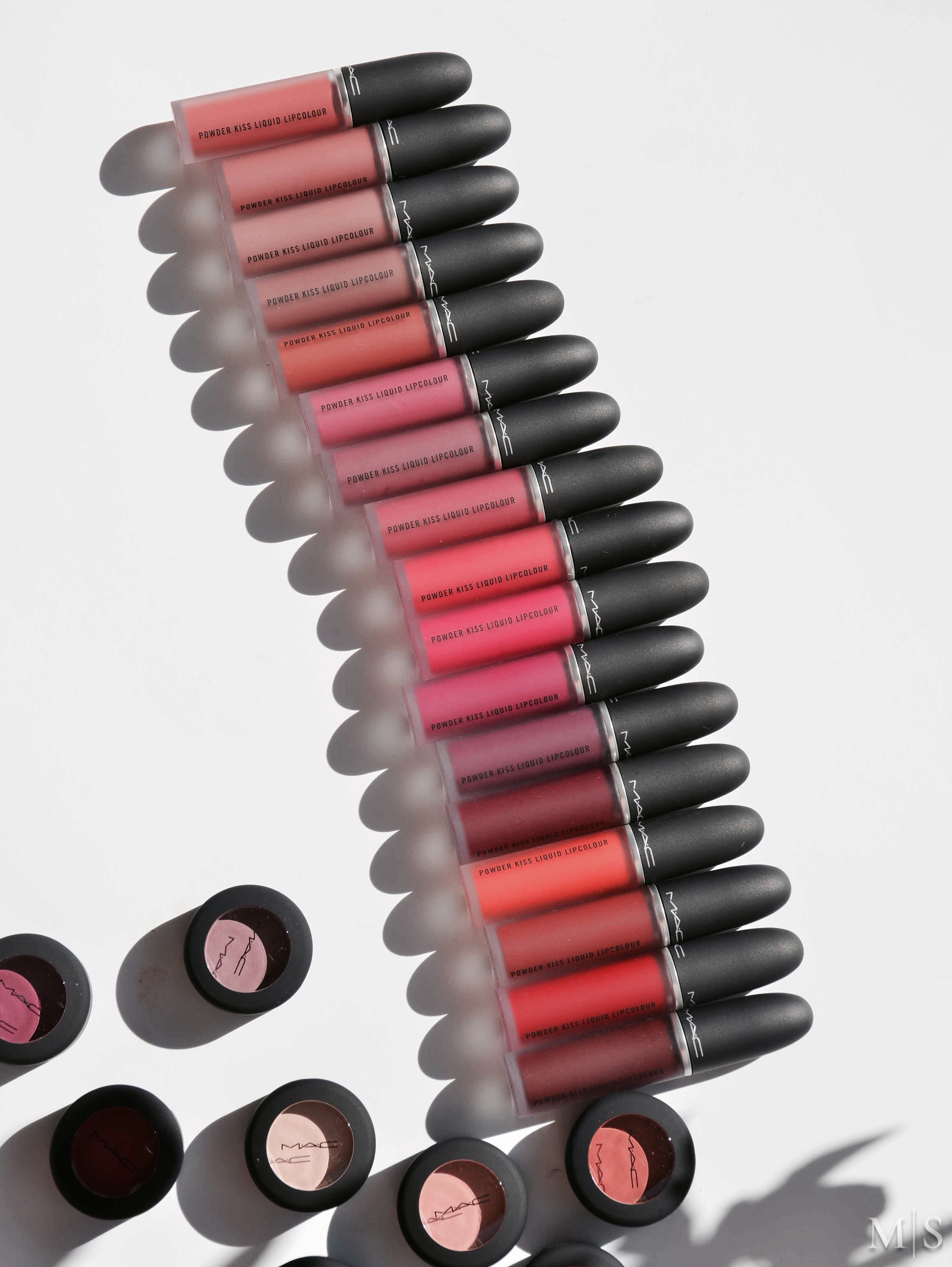 The Mac Powder Kiss Soft Matte Eye Shadows come in the usual Mac single pot eyeshadow form. They are also available in single pans that go for $9. As I mentioned before, these are one of the best matte eyeshadow formula I've tried. They are creamy to the touch, but with a powder formula and they have a blurring soft effect on the eyes.
If you have mature skin, hooded eyes or you feel like other matte formulas look drying on your eyes, the Powder Kiss Soft Matte Eye Shadows are for you. As I prefer easy eyeshadow looks, for me, they are perfect as one eyeshadow looks. I also like to combine two shades to add some dimension.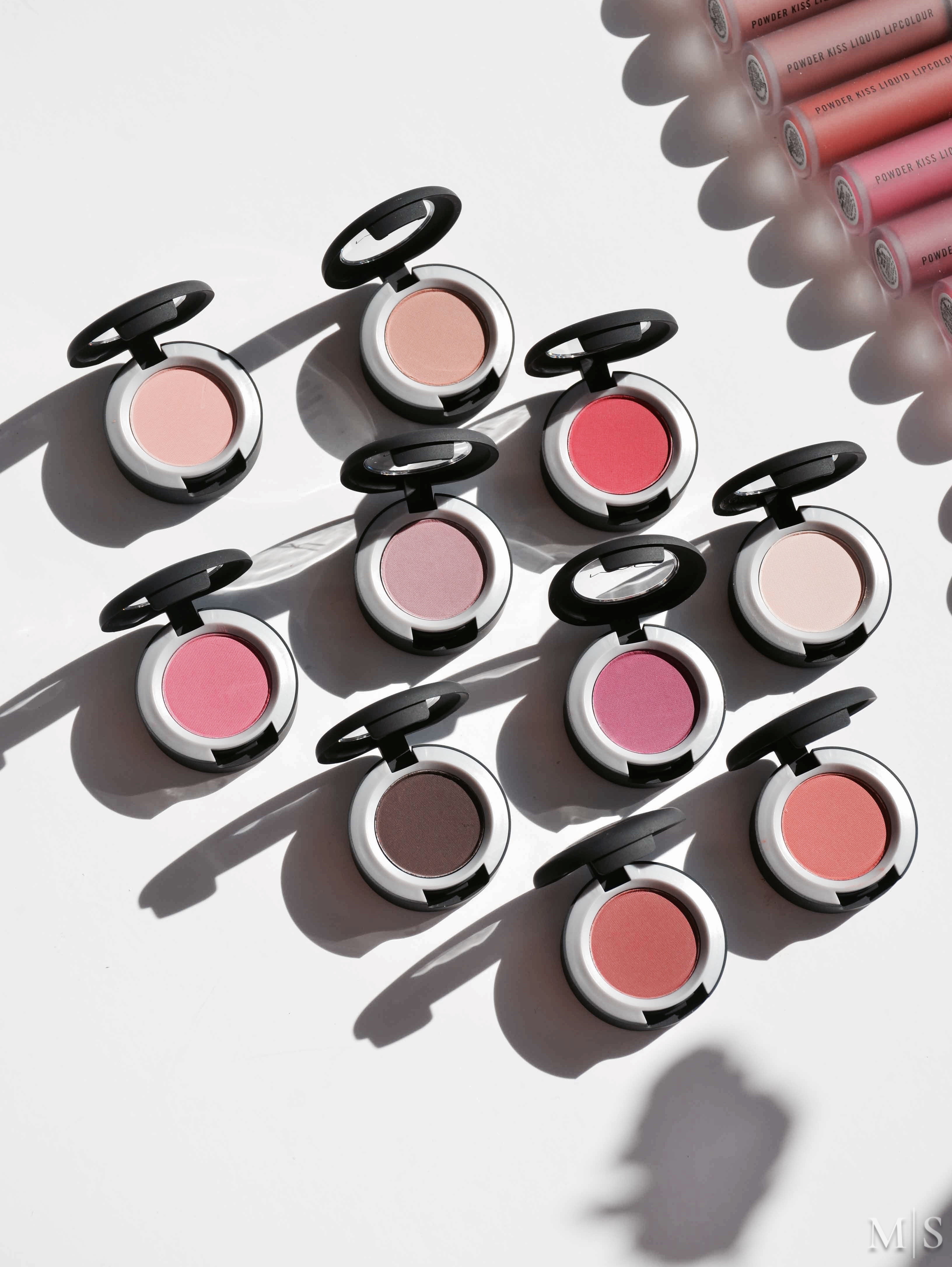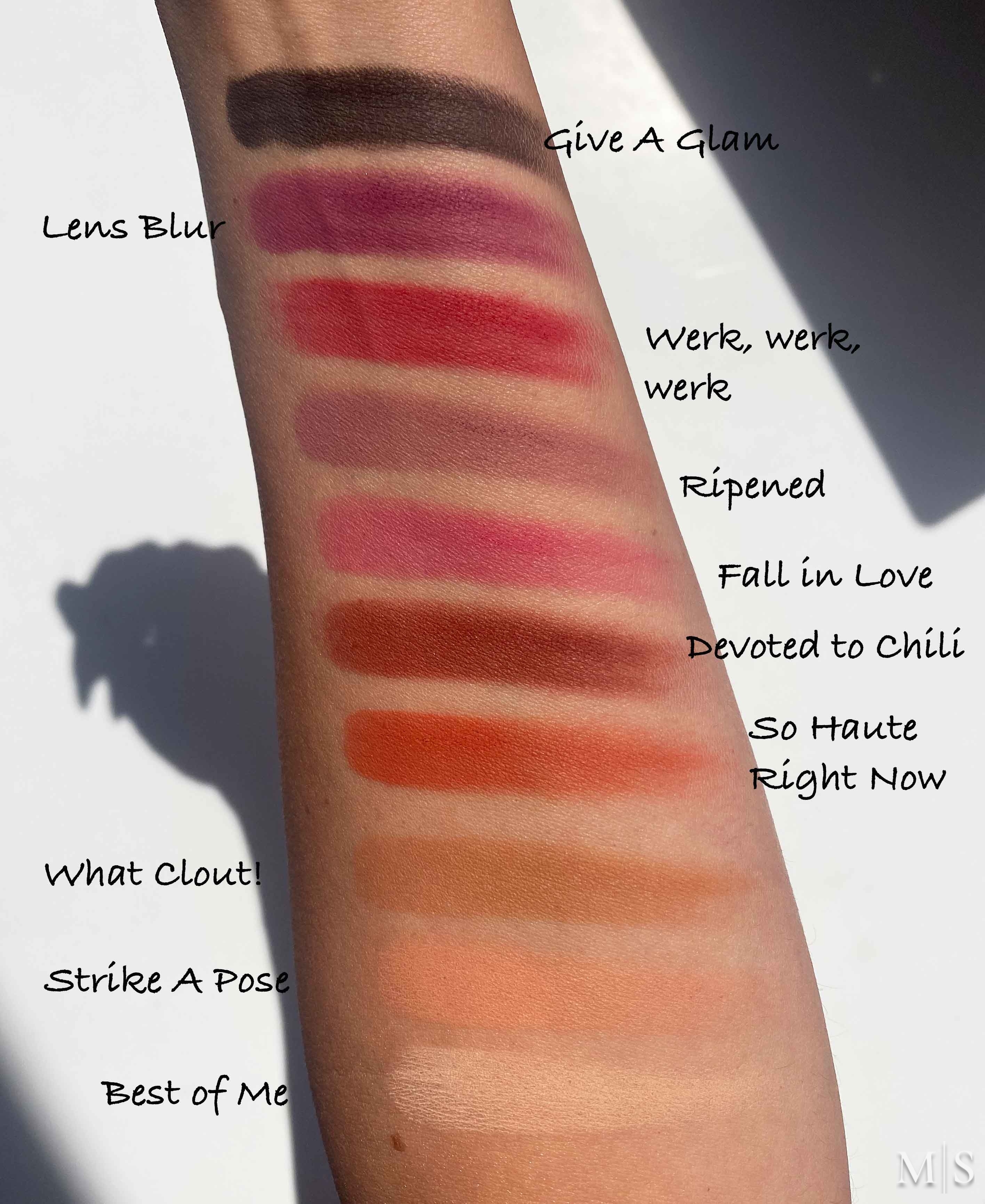 Bottom line, The Powder Kiss line is amazing! It is one of my favorite releases from Mac in the past year. I think both formulas are very unique and innovative, which I love to see in this oversaturated beauty market. As for favorite shades, I like Mull It Over, Date Maker, Make it Fashun! and Devoted to Chili (I honestly would wear all 17 shades) from the Powder Kiss Liquid Lipcolors and Strike A Pose, What Clout!, So Haute Right Now and Devoted to Chili from the Powder Kiss Soft Matte Eye Shadows.
*PR Sample