MAC released new shades of lipsticks, eyeshadows, Dazzleshadows & small powder blushes with their Bangin Brilliant Collection that will be part of their permanent line. I will have a different post about the new eyeshadows and lipsticks soon but today I'm going to show you the shades of Dazzleshadows that I had the pleasure of testing.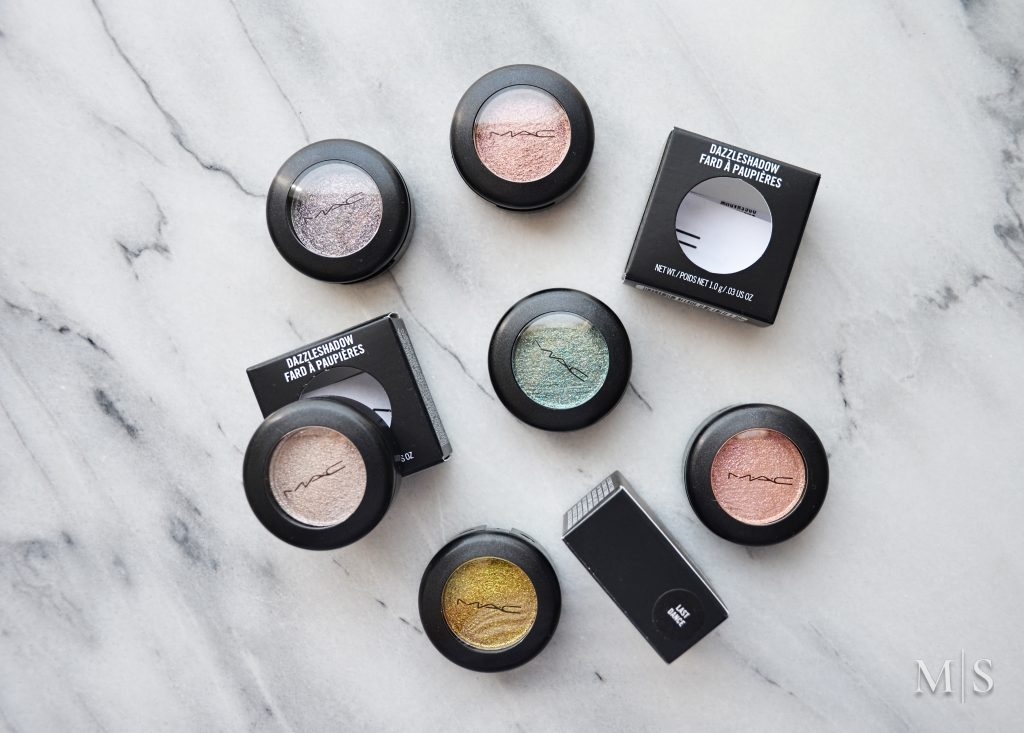 The MAC Dazzleshadow is described as an eyeshadow with rich, stay-true pigments that have a beautiful twinkly sheen. The creamy talk-free formula delivers a texture that is in between a cream and a powder creating multidimensional reflective eyes. The line has 11 shades and they're all beautiful.
I tested 6 of the 11 shades in:
She Sparkles (light gray with silver sparkles)
Last Dance (peach beige with pink sparkle)
Slow/Fast/Slow (bronze with red sparkles)
I Like 2 Watch (midtone brown with gold sparkle)
Say It Isn't So (dark gray with pink sparkles)
Try Me On (deep blue green with sparkles)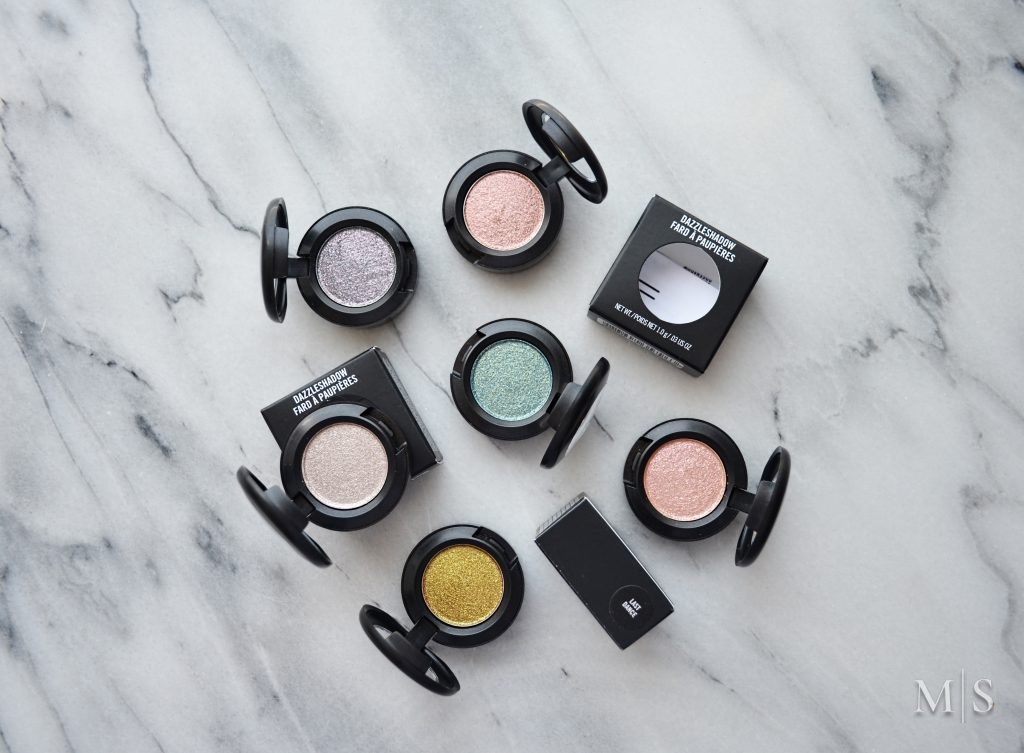 The texture, feel and finish of the Mac Dazzleshadows feels very similar to the Urban Decay Moondust Eyeshadows. They have the same very soft feeling of an eyeshadow that's in between a cream and powder and delivers the same sparkle without looking over the top.
As with the Moondust eyeshadows I find that using your fingers is the best method of application when it comes to the Dazzleshadows. You will prevent less fallout but also have the most pigmentation when you use your fingers. You can use the MAC Dazzleshadows either dry or wet. Of course if you use them wet you will get a metallic almost wet look which I love for going outs.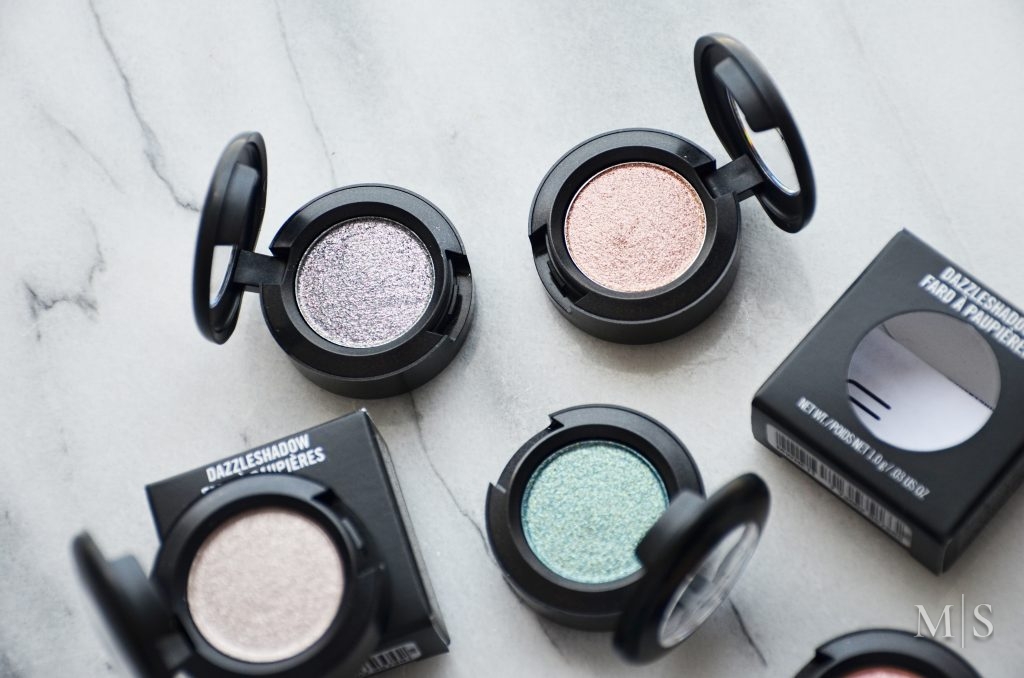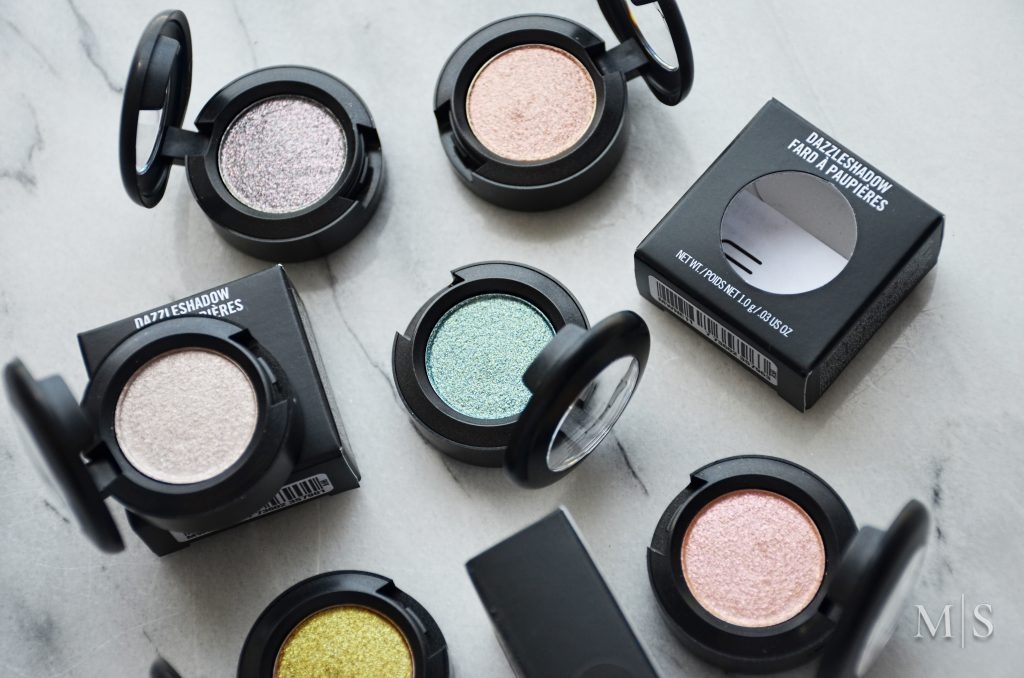 I love me some sparkle when it comes to eyeshadows so I really like these. They're great for adding a touch of glamour and sparkle to every eye look and I think you can even make them wearable for daytime if you apply just a little.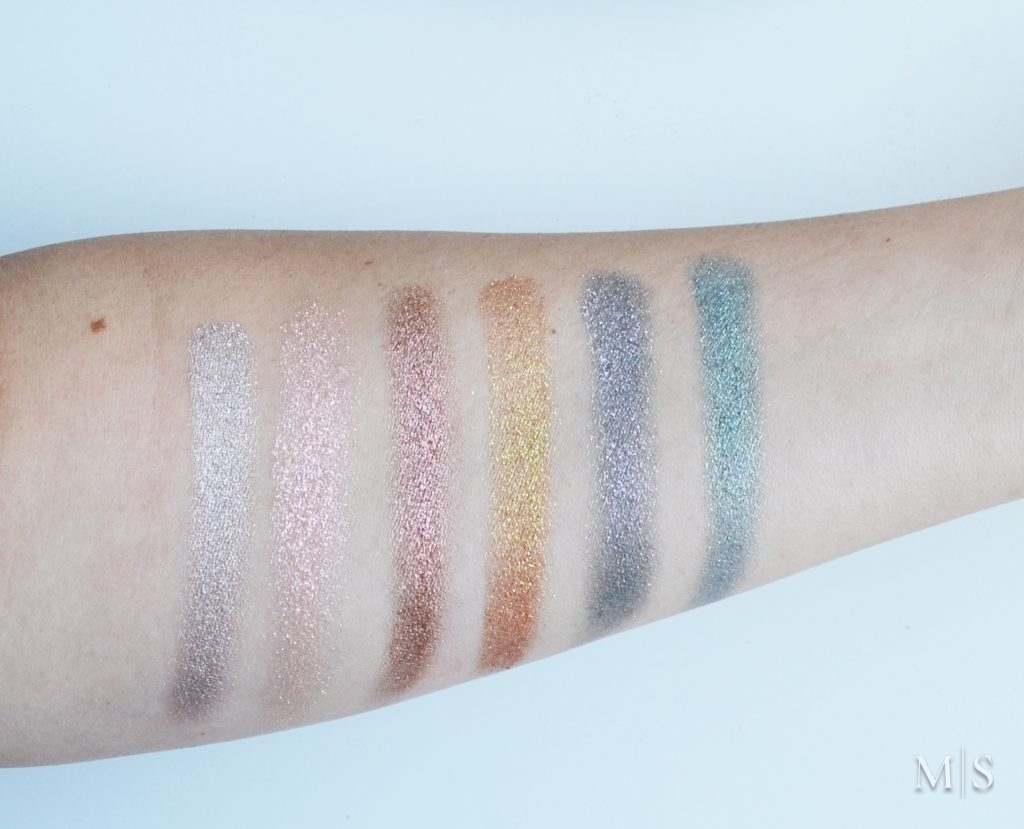 Swatches of the MAC Dazzleshadows L to R: She Sparkles, Last Dance, Slow/Fast/Slow, I like to watch, Say It Isn't So, Try Me On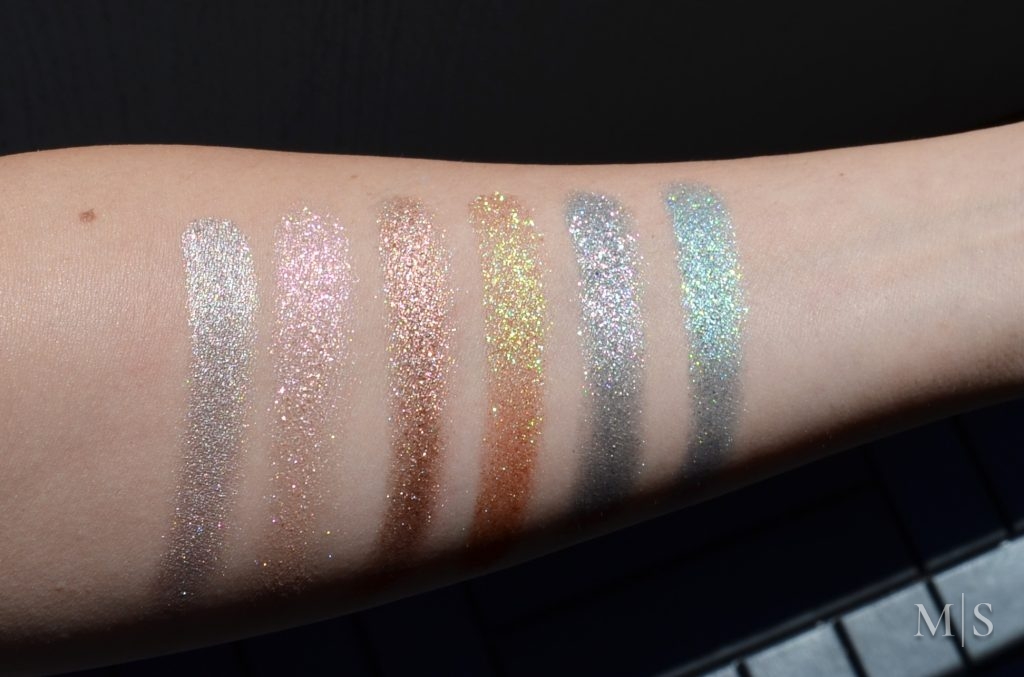 Swatches of the MAC Dazzleshadows in direct sunlight L to R: She Sparkles, Last Dance, Slow/Fast/Slow, I like to watch, Say It Isn't So, Try Me On
The MAC Dazzleshadows are both available on maccosmetics.com and in stores and they're priced at $18 each.
*PR Sample