L'oreal Havana x Camila Cabello Collection is what summer makeup dreams are made of. The collection features everything from liquid bronzers, lip glosses, brow products, an eyeliner and four beautiful single eyeshadows. I was instantly drawn to the lip glosses called Lip Dew Lip Gloss and I have to say that they are the stars of the collection.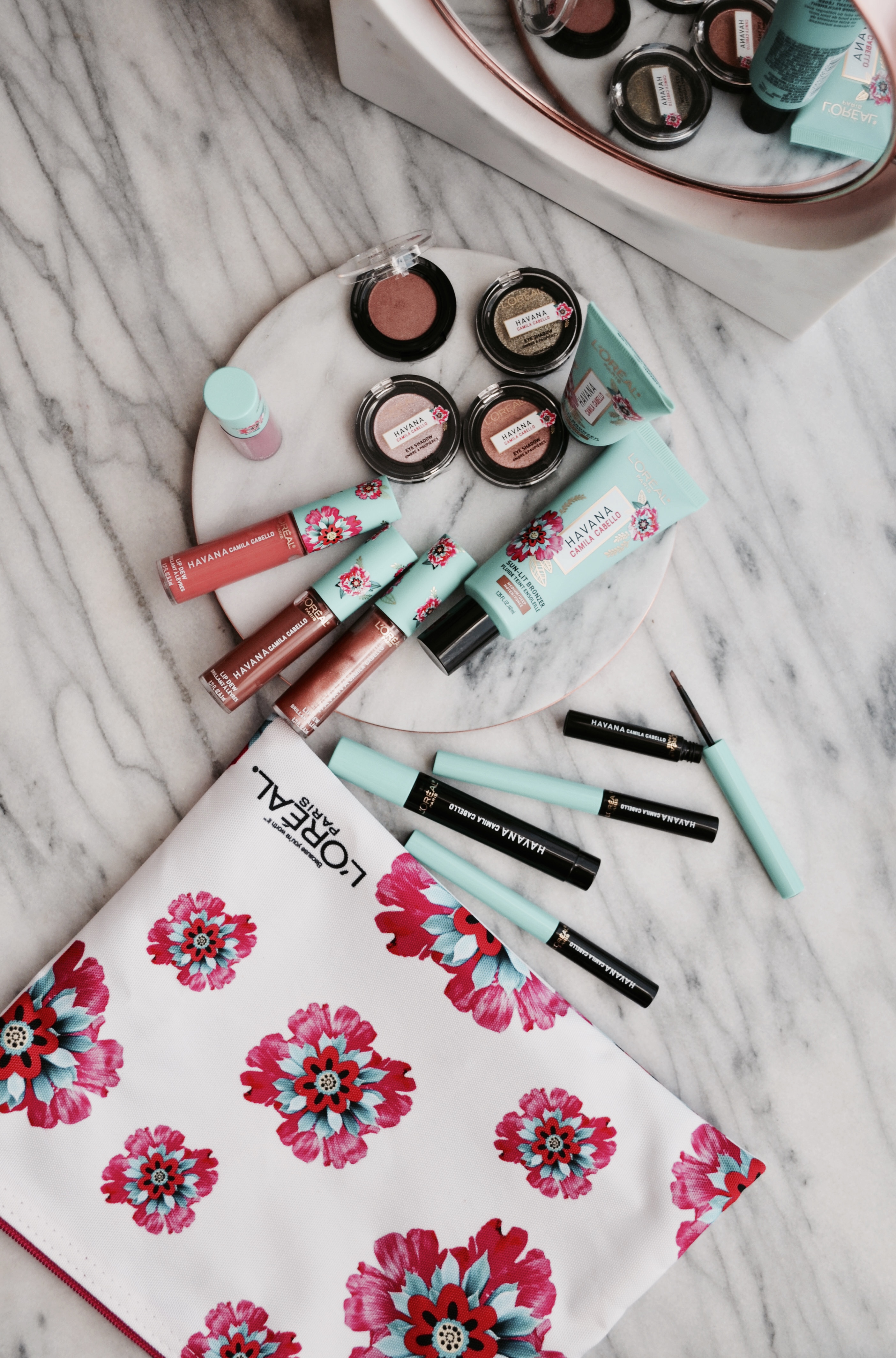 There are four shades from the Lip Dew Lip Glosses in Camila (pink), Serendipity (peach), Desnudo (nude) and Lit Up (shimmery bronze). These appear more intense in the tube but they are actually quite sheer. The formula is such a pleasure to wear. They have a cushiony feel and gel like formula that is not sticky. They feel very hydrating and comfortable on the lips and give a hint of color.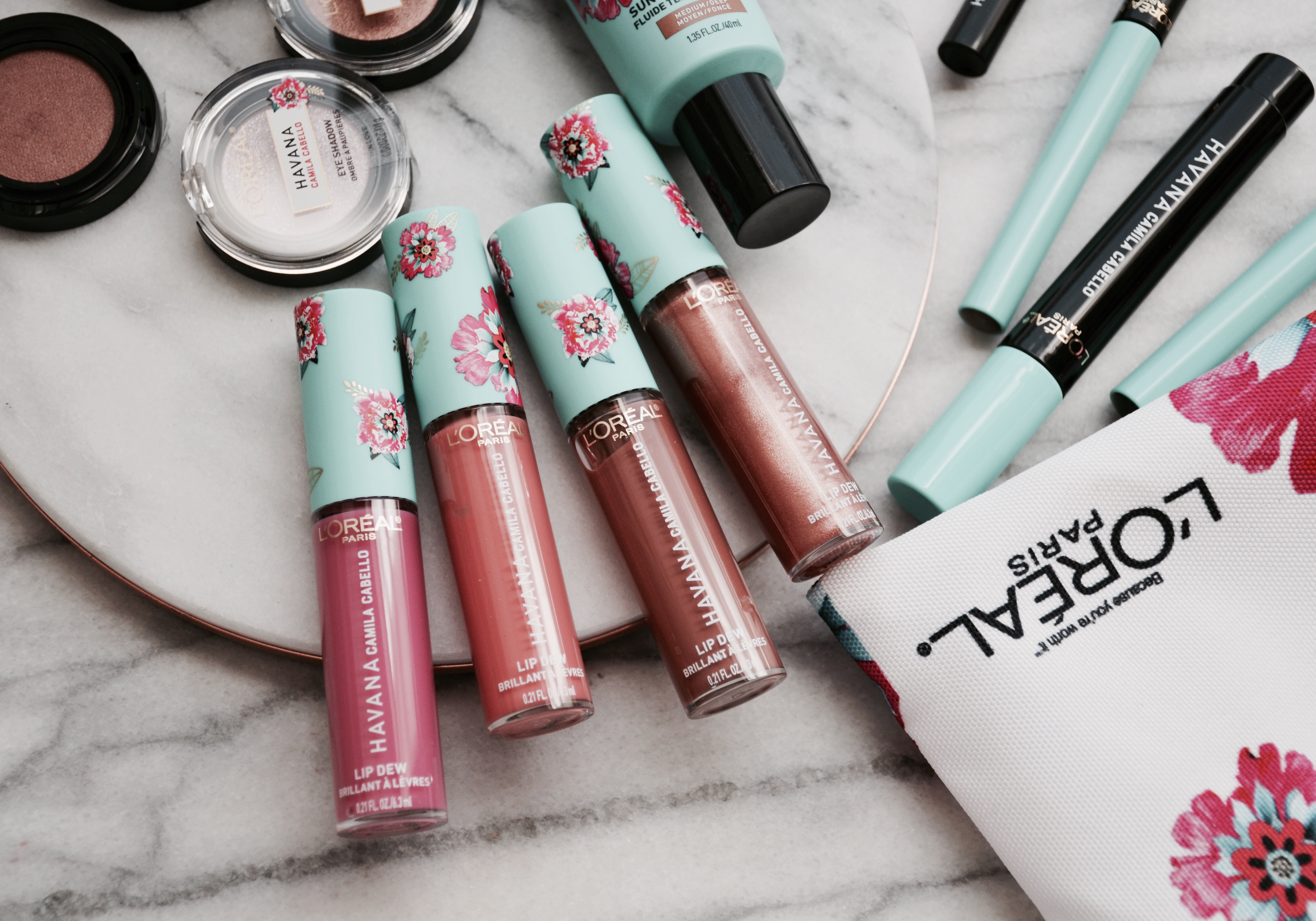 Even with the bronze shade (which looks quite intense and shimmery) it is very wearable since they are quite sheer. Lit Up actually reminds me of the Fenty gloss with both shade and formula so if you're looking for an affordable option, this is a good one to try.
The Lip Dew Lip Glosses come with a big doe foot applicator and have a sweet vanilla cupcake scent which I don't smell when they are applied on the lips.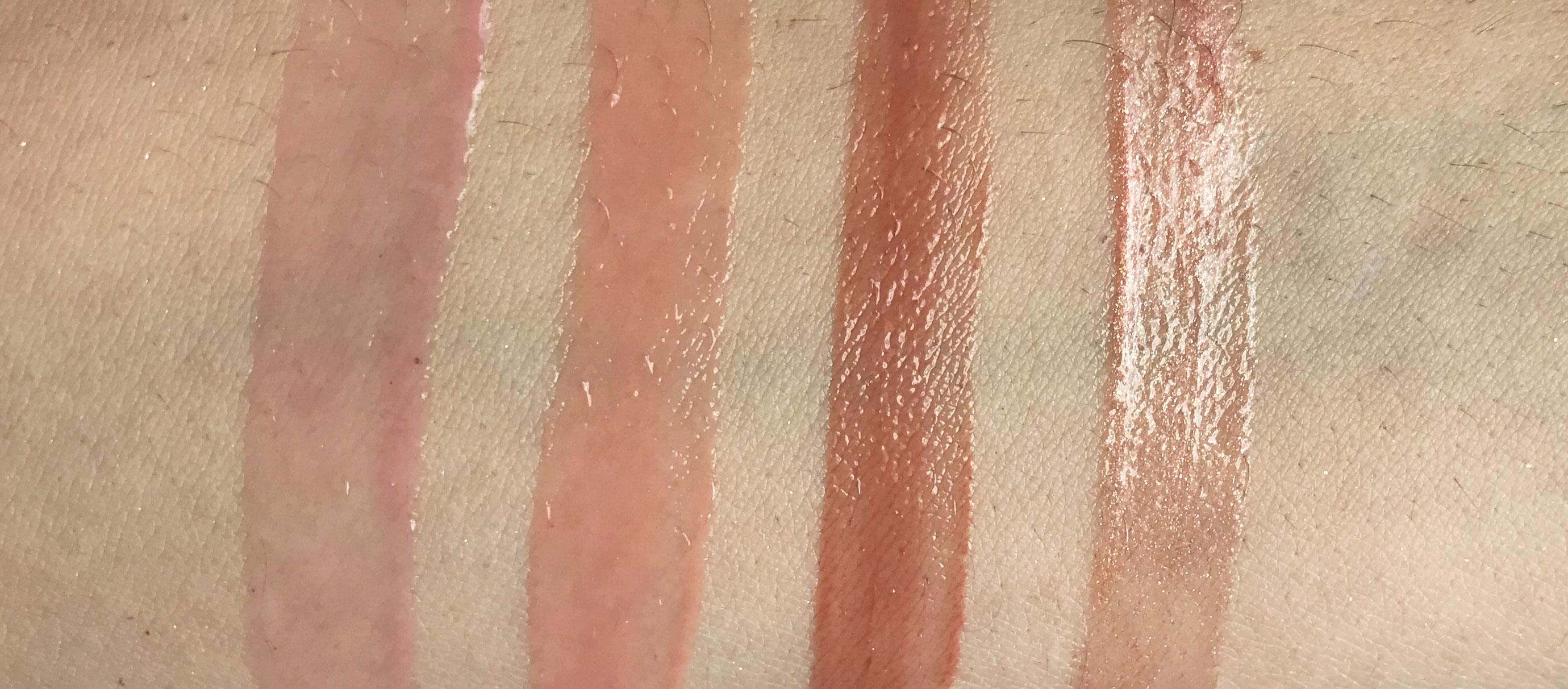 Swatches L to R: Camila, Serendipity, Desnudo, Lit Up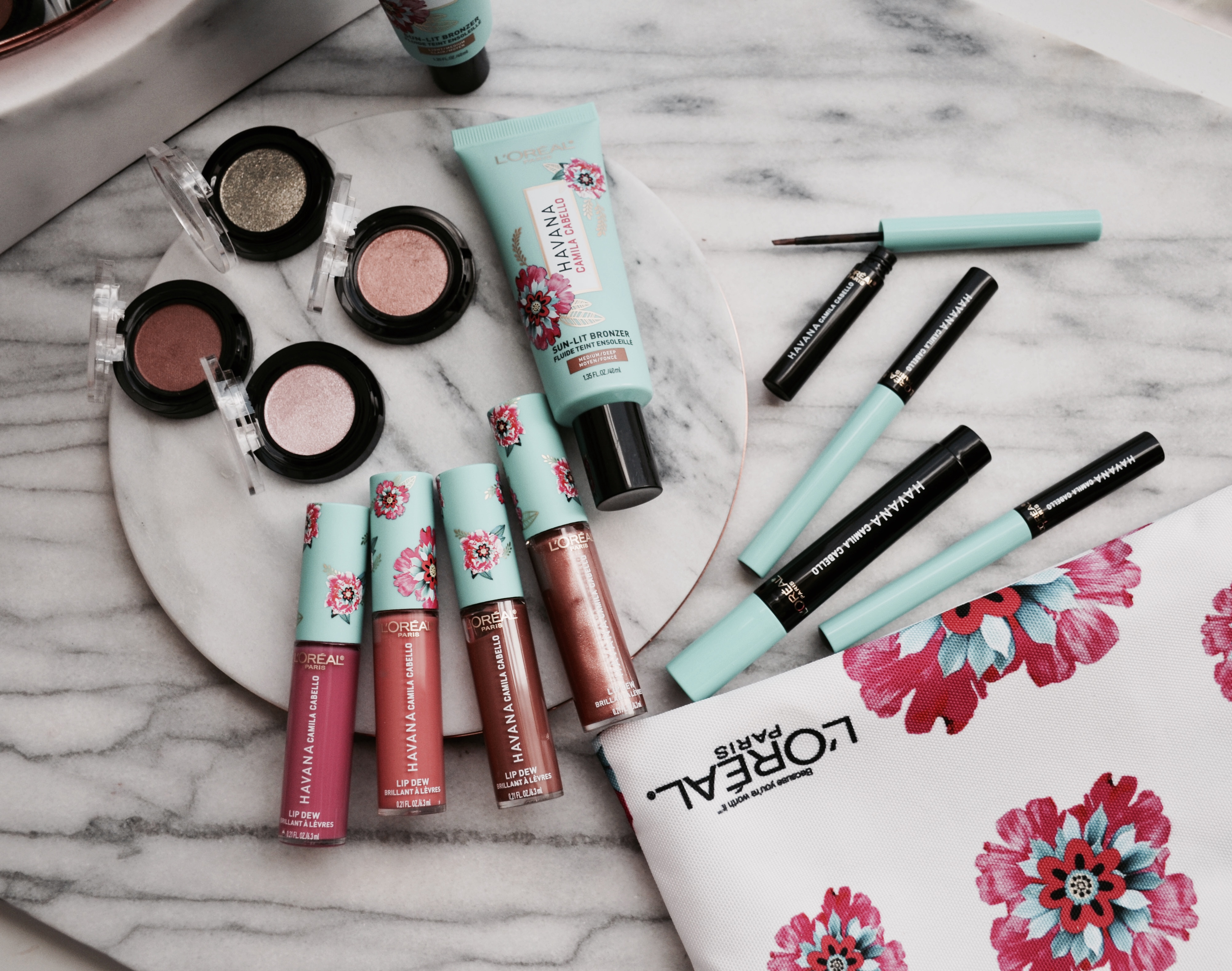 There are also four single eyeshadows in the L'oreal Havana x Camila Cabello Collection in In Love (shimmery baby pink), Oh-na-na (shimmery rose gold), Control (matte brown) and Hot Havana (shimmery green).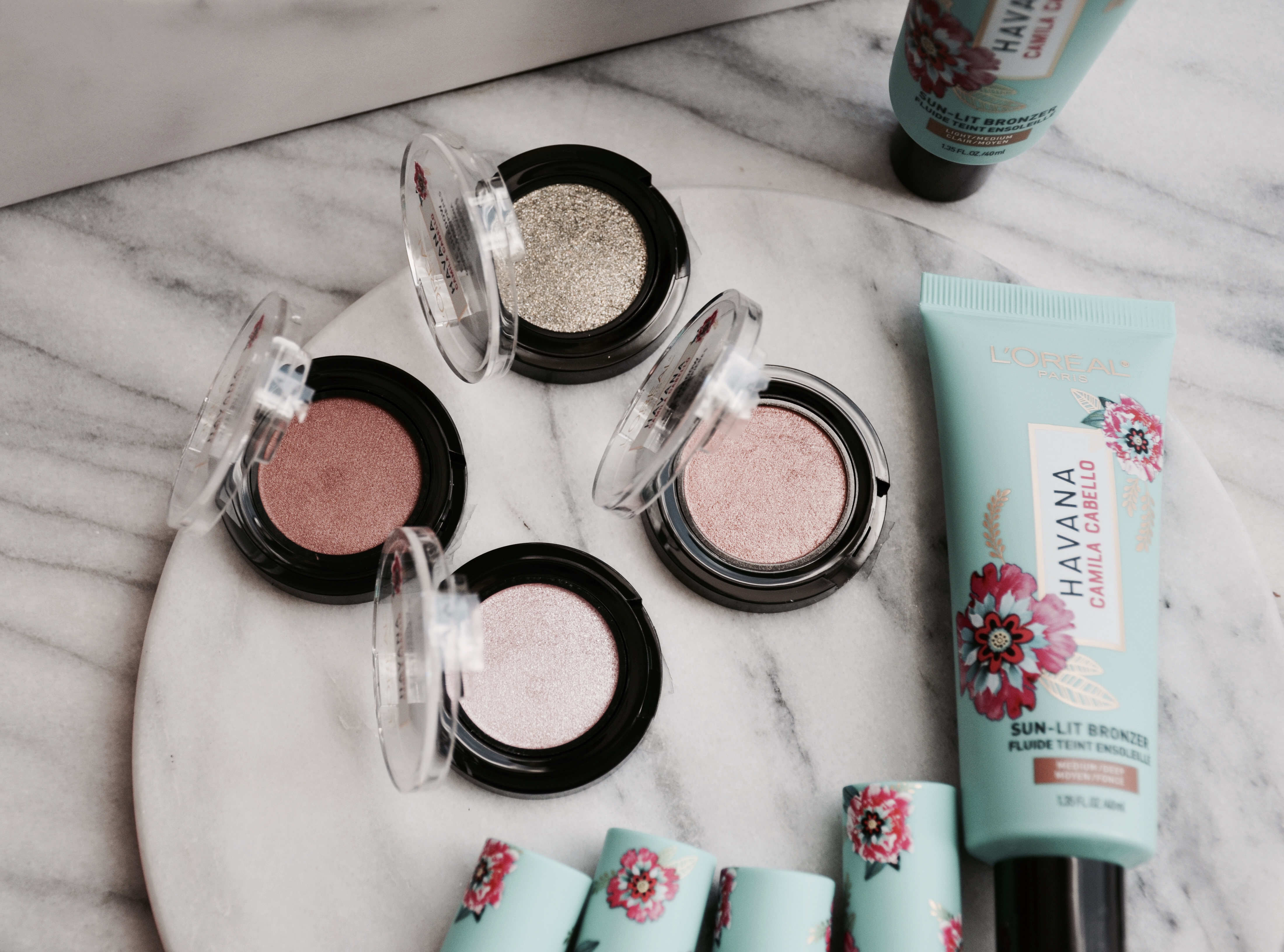 The feel and the pigment of the eyeshadows is the same as high end formulas. They blend very easy on the eyes and pack great pigment. I especially like the shades in Control and Oh-na-na. Control is described as a matte brown but it's actually more of a bronze shade in a satin finish. These two shades feel so silky to the touch. Hot Havana is the only shade that has bigger chunks of shimmer so it is best applied either wet or with fingers. I like to use this shade wet to intensify the shimmer.

Swatches L to R: In Love, Control, Oh-na-na, Hot Havana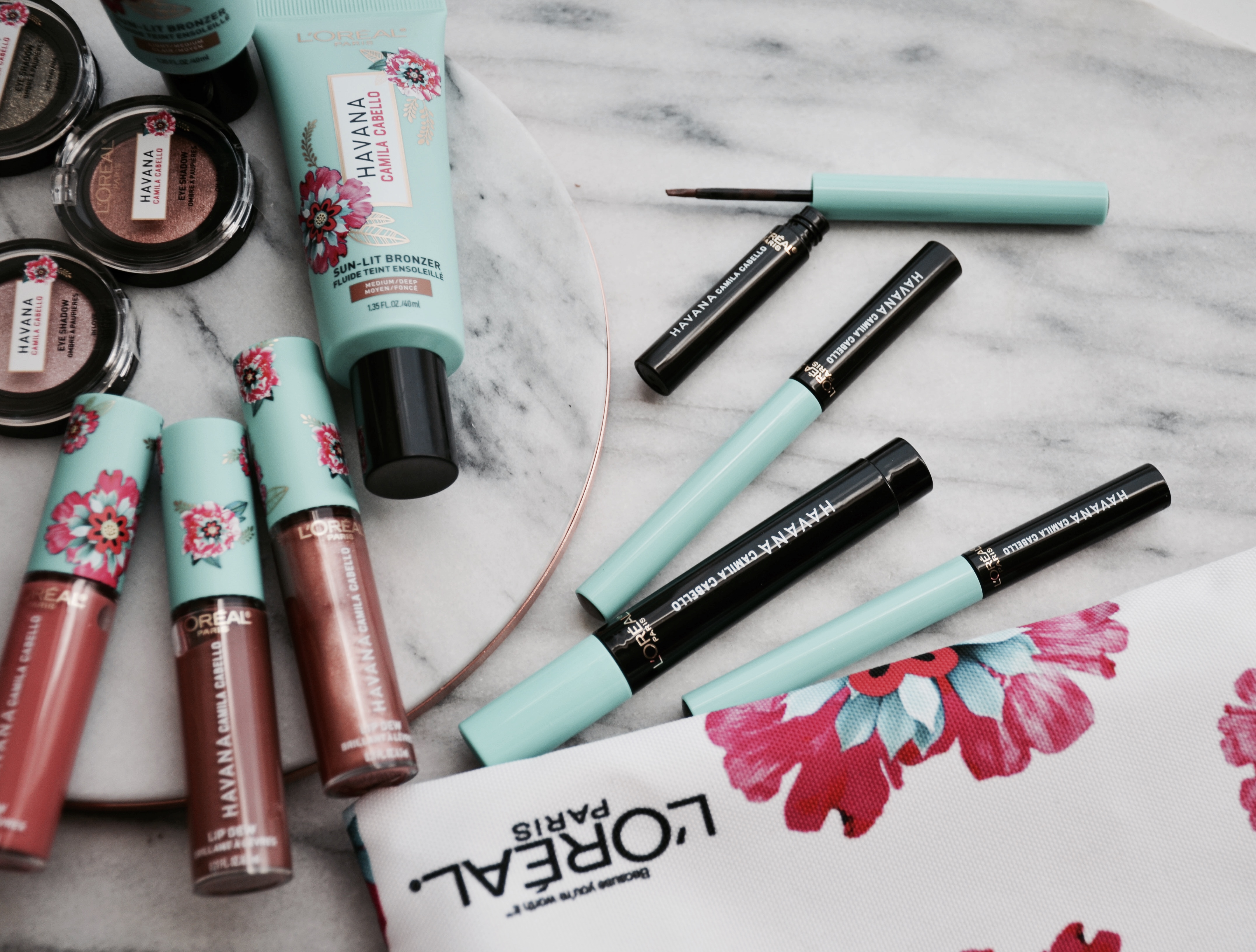 The L'oreal Havana x Camila Cabello Sun-Lit Liquid Bronzer is a shimmery liquid bronzer that can be used on it's own or mixed with foundation. There are two shades in the line, Light/Medium and Medium/Dark. The formula of the liquid bronzer is sheer but buildable. For my light to medium skin tone, the darker shade in Medium/Dark works well as a subtle bronzer. I think both of the shades work as bronzers only if you are fair to light and light/medium skin tones. If you are darker, they will work more as illuminating primers that give a hint of bronzed glow.

Swatches L to R: Light/Medium (heavy swatched and blended out), Medium/Dark (heavy swatched and blended out)
As you can see by the swatches, the Sun-Lit Liquid Bronzers don't have noticeable shimmer, they just give a beautiful glow on the skin. I would say that these are a sheer version of the D Bronzi from Drunk Elephant that I love so much. Definitely a good options if you are on the lighter side.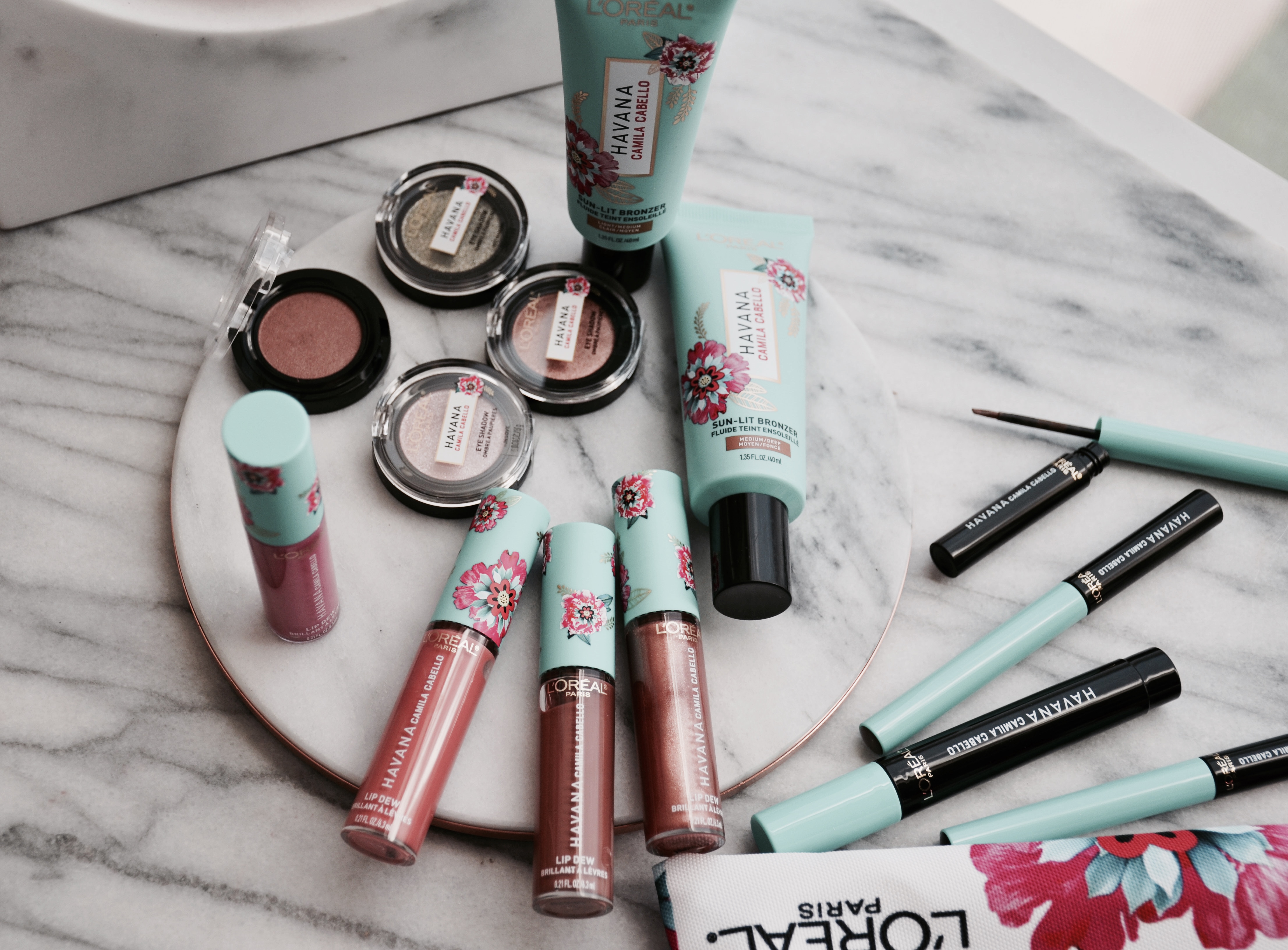 The L'oreal Havan x Camila Cabello Gotta Give Liquid Brow is another amazing product from the collection. It is a liquid eyebrow tint that has a fine felt tip so it applies the product in a very natural way. You can fill in your sparse areas of your brow by making light strokes that look very natural. This is not for people who have to fill a lot and actually draw in brows. It's more for people who are looking for a quick brow routine and need to fill in some sparse areas.
I love to use these on no makeup makeup days or even natural makeup days when I'm not doing a strong brow. The Gotta Give Liquid Brow is very easy to use and lasts all day on the skin.
The L'oreal Havana x Camila Cabello Flash Liner Liquid Eyeliner is a chubby felt tip liner in a black finish. I am not a fan of chubby eyeliners just because they are harder to use in my opinion. I am not an expert when it comes to liquid liner so I prefer something slimmer and easier to use. I can do a baby liner or a thin eyeliner look with this liner but if I want a thicker line, I can't do a really precise line. Otherwise the formula of the liner is nice. Wears nicely thorough the day and doesn't bleed. It is not super black so it is great for creating more natural looks.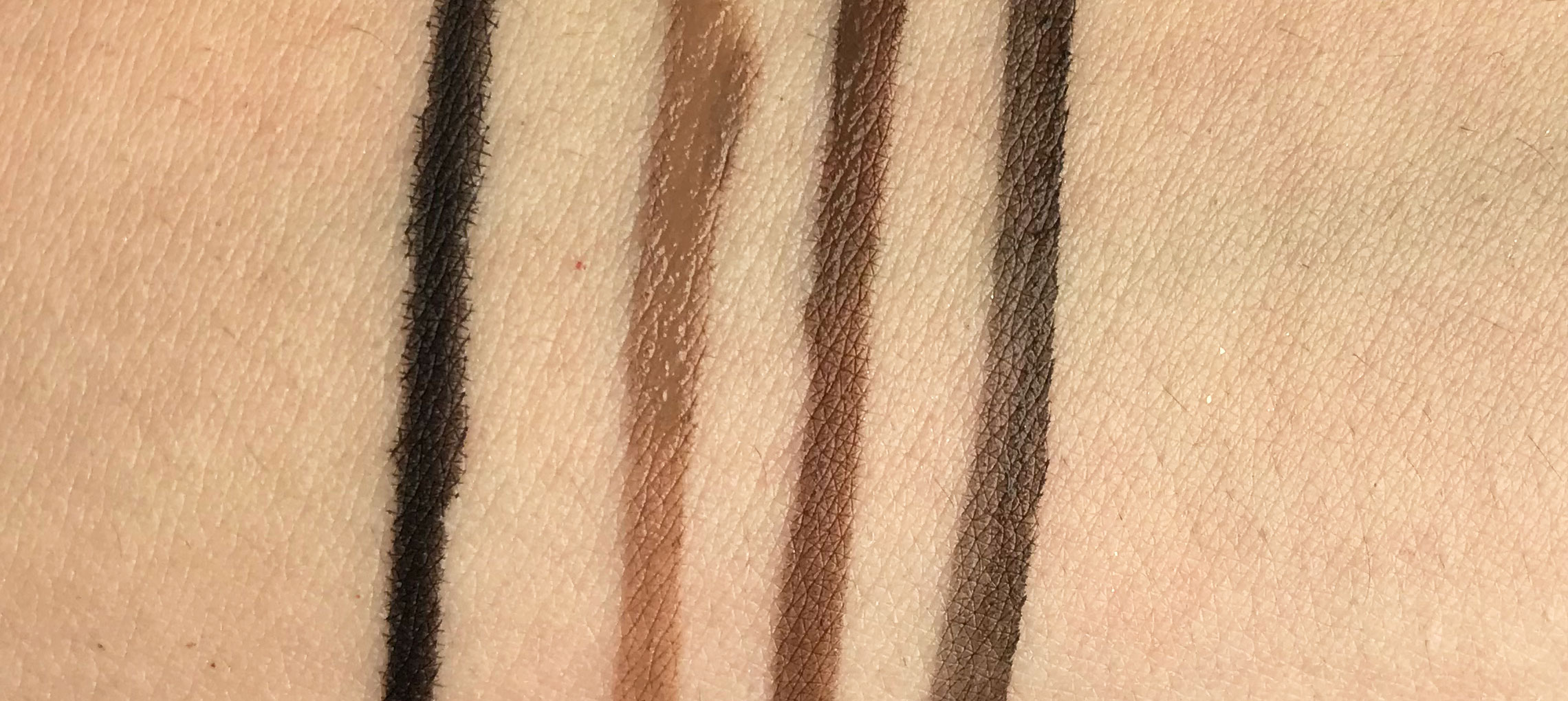 Swatches L to R: Flash Liner Liquid Eyeliner, Gotta Give Liquid Brow in Light. Medium, Deep
Bottom line, a great limited edition collection from L'oreal. If you are thinking of getting anything from the collection, I would recommend the Lip Dew Lip Glosses, eyeshadow in Control and Oh-na-na and the Sun-Lit Liquid Bronzer (only if you are on the lighter side).
The L'oreal Havana x Camila Cabello Collection is available at Ulta and there is a promo right now with buy 1 get 1 at 50% off.
*PR Sample