Whenever Lorac comes out with a new palette from their Pro line I get very excited. I have the original Pro palette, the Pro 2 palette, the Pro To Go palette and their Mega Pro palette.
The quality of the eyeshadows in every Pro palette is exceptional. They're buttery smooth and packed with a lot of pigment, they blend like a dream and they don't budge. The Lorac Pro Metal palette is no exception.
Lorac came out with two new palettes for fall, the Lorac Pro Metal and Lorac Pro Matte palette. The Pro Metal palette is limited edition and the Pro Matte is part of their permanent line. Both palettes are available at Ulta.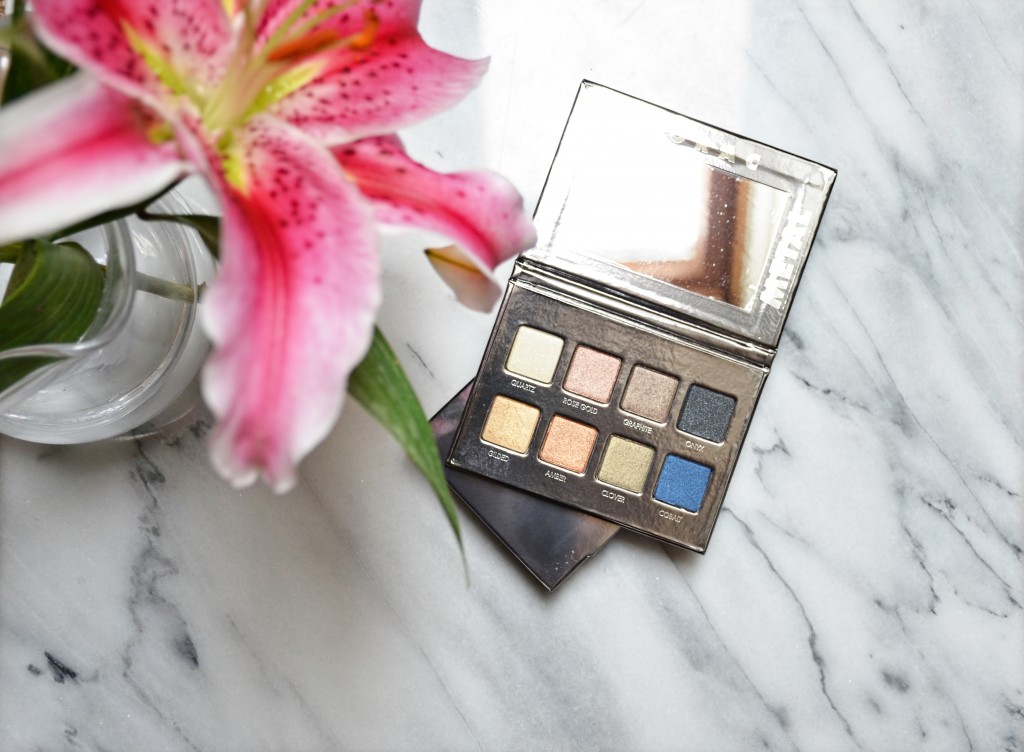 I was drawn towards the Pro Metal palette well because who doesn't love metallic sparkly eyeshadows.
The palette has eight eyeshadows all with a metallic finish. The eyeshadows are all very pigmented as you will see by the swatches and feel very buttery to the touch. They're soft to the touch but you don't get much fall out when applying them.
Compared to the regular Pro palettes the Pro Metal palette is tiny and very compact so it will make a great travel palette. The palette has mainly warm toned eyeshadows and a pop of a beautiful metallic blue eyeshadow.
The only eyeshadow that doesn't have the metallic foiled finish is Onyx, that's the only shade that you can notice some glitter particles. Otherwise the rest of the shades have a beautiful metallic finish that looks almost like liquid metal on your eyes especially if you use them wet.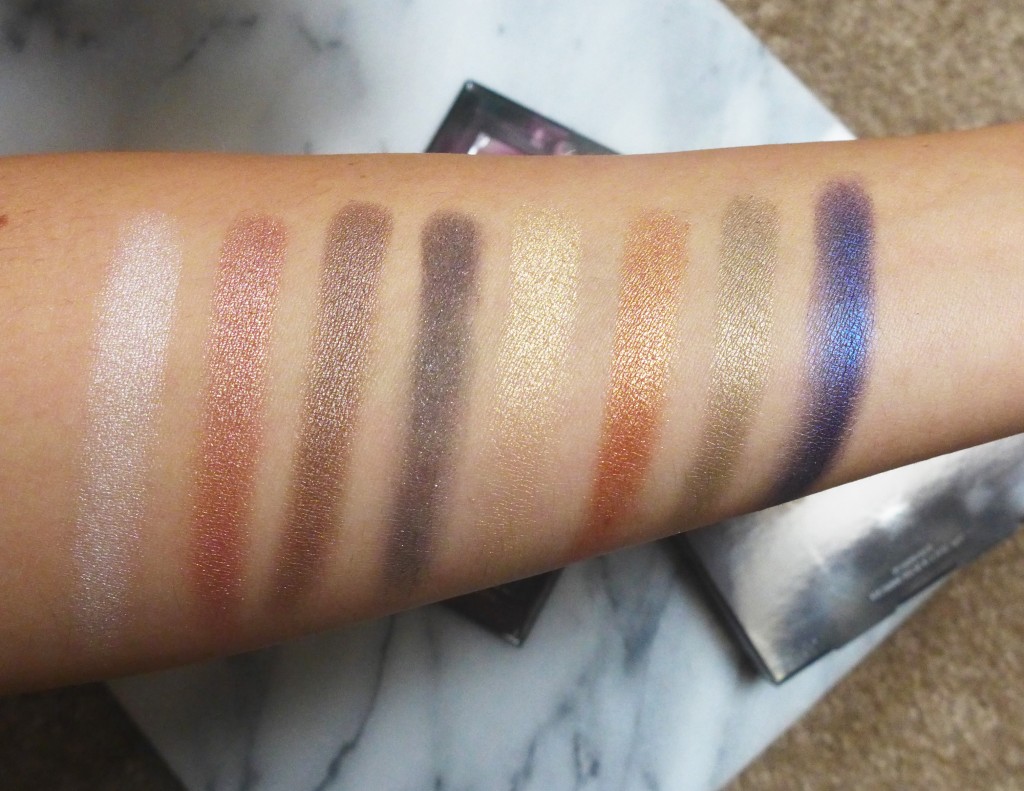 Swatches L to R: Quartz, Rose Gold, Graphite, Onyx, Gilded, Amber, Clover, Cobalt
The swatches above were done with only one swipe so you can see how pigmented the shadows are. The shades are all new shades so you don't get any repeats from the other Pro palettes.
If you're a fan of metallic finish eyeshadows the palette is definitely worth looking in to. As with all Lorac Pro palettes you get good quality eyeshadows with a reasonable price, the Lorac Pro Metal palette is priced at $28.