I just love cream products for summer. They're super easy to use, sometimes you don't even need a brush for application and blending plus they usually have a very natural finish and make your face look very healthy and glowy.
I recently got gifted with two shades of the Clinique Chubby Stick Cheek Color Balms and I loved them so much I wanted to try more products from the Clinique chubby stick line. I went with the Clinique Chubby Stick Sculpting Contour and Heaping Hazelnut part of the Clinique Chubby Stick Moisturizing Lip Colour Balms.
First lets talk about the contour chubby stick. The shade is very warm so I wouldn't use it for contouring but for bronzing, it's perfect. What I love about the chubby sticks is that you can apply the product directly from the bullet and just use your hands for blending. It's the perfect easy on the go product.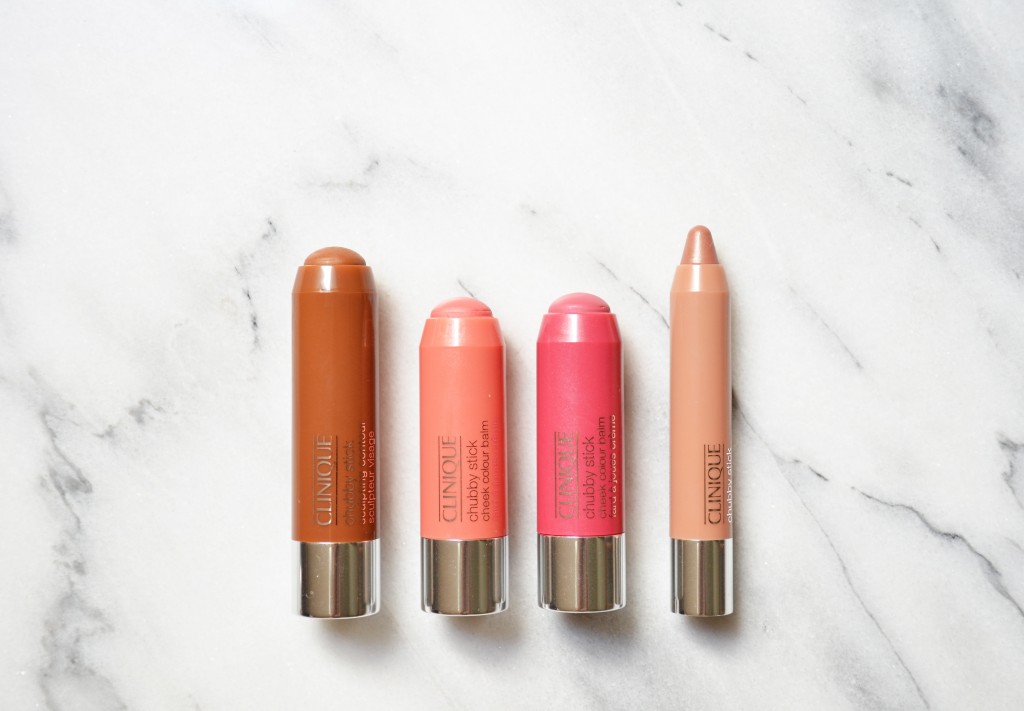 The texture is creamy and slides nicely. When you blend out the product you get a natural looking bronzed face. Of course you can build up the product if you want a more bronzed look. The Sculpting Contour is also oil free and doesn't feel sticky or greasy when applied. I usually set my cream products with a little powder just to make sure they don't move through the day and the products last me all day.
The Chubby Stick Cheek Color Balms have the same texture as the Sculpting Contour and the same color intensity. You will see by the swatches that both shades are very pigmented.
Robust Rhubarb is a beautiful peachy pink shade that gives a nice glow to the cheeks and I think the color is perfect for summer.
Rosy Poly Rosy is a blushing pink shade that I would wear all year round. It gives a nice flushed color to the cheeks and looks very natural.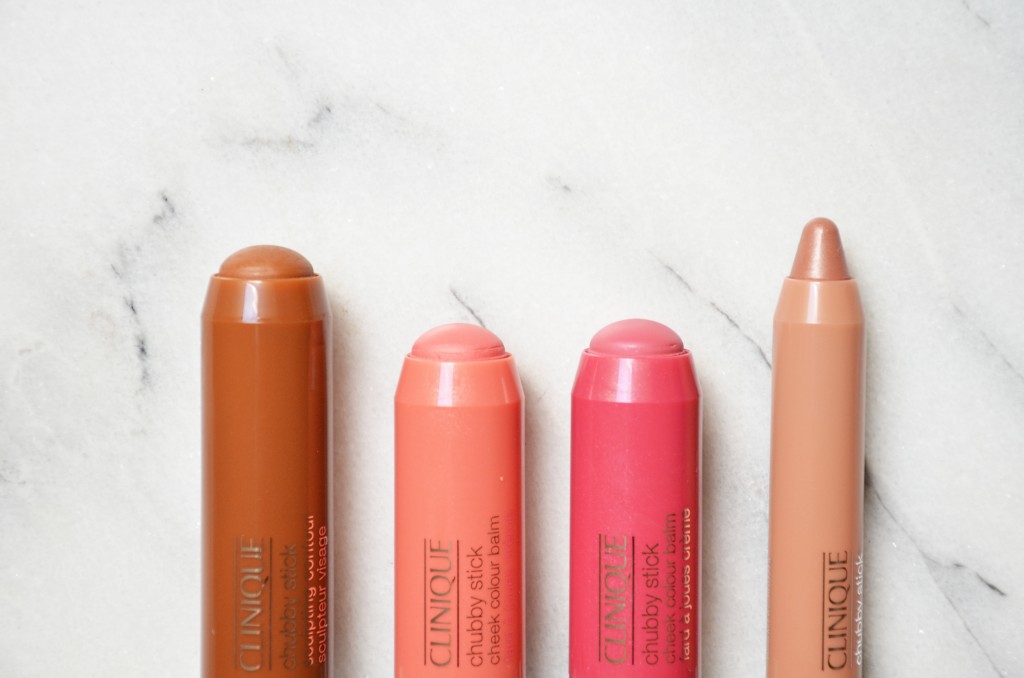 If you're looking for a nice sheer nude for every day that's very moisturizing you should look in to the Chubby Stick Moisturizing Lip Colour Balm in Heaping Hazelnut. This is a shade that will have a permanent place in my bag. I don't need a mirror to apply this shade, it's that easy. It's a shade that I would wear on my no makeup makeup days or even when I'm not wearing any makeup just to add some color and shine to my lips.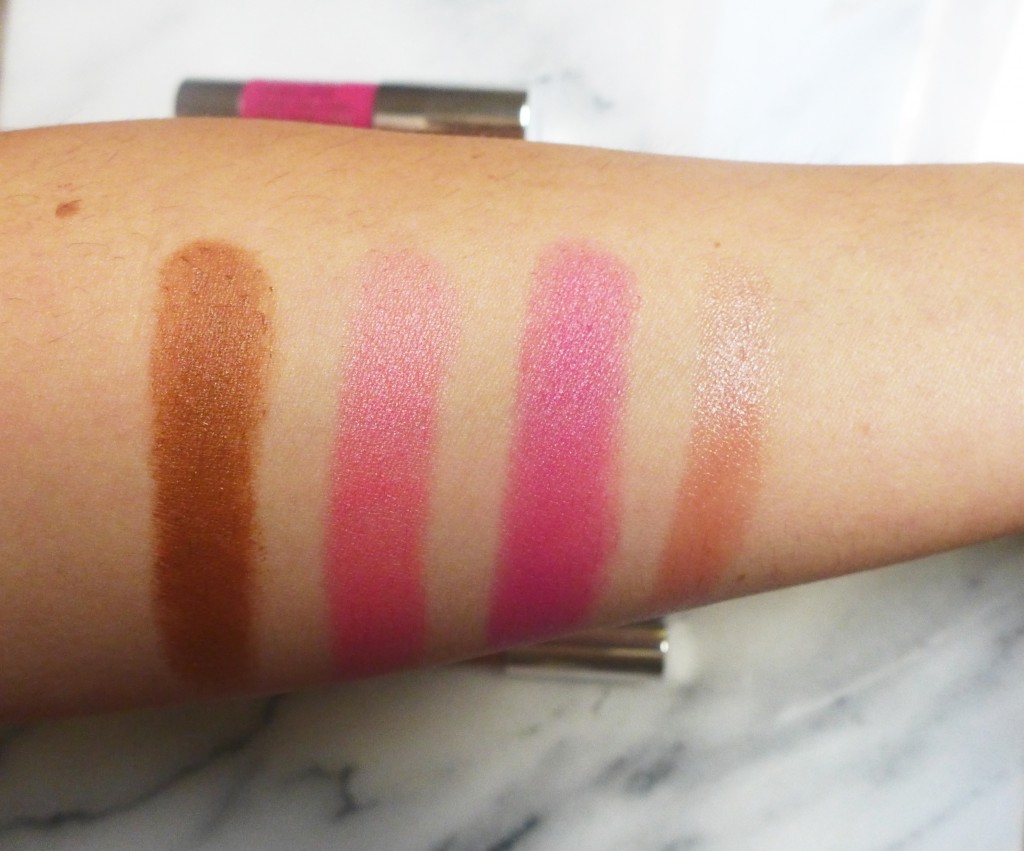 Swatches L to R: Chubby Stick Sculpting Contour, Robust Rhubarb, Rosy Poly Rosy, Heaping Hazelnut
Are you a fan of chubby sticks? What's your favorite product that comes in a chubby stick form?