ColourPop added liquid lipsticks to their line called the Ultra Matte Lip and of course as soon as they launched they sold out in a matter of hours. They released 25 shades going from light nudes to very dark vampy purple shades.
ColourPop describes these as a liquid lipstick with thin and lightweight formula that glides onto the lips smoothly and leaves you with a super intense rich pigment and a bold ultra matte look. They also claim that they're long wearing and kiss proof.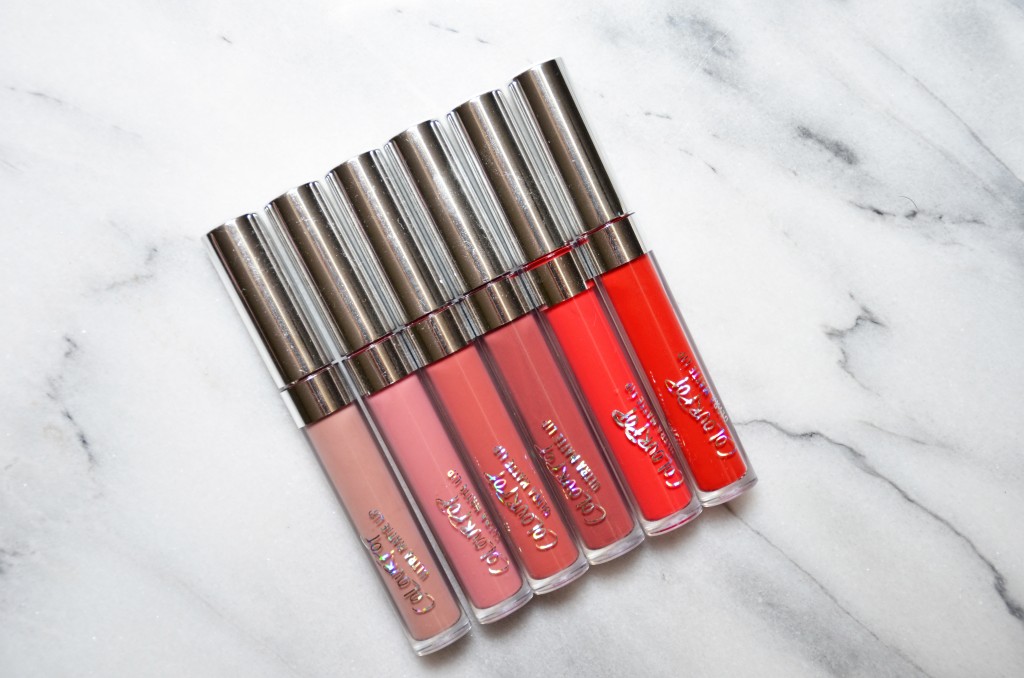 I picked up 6 shades that I though will suit me and I would get the most wear. I picked up the shades in : Trap (dusty greyed out beige), Solow (neutral nude pink), Bumble (dusty warm terracotta), Tulle (dusty mauve burgundy), Succulent (electric neon orange red) and Creeper (true classic blue red).
The formula of the Ultra Matte Lip is very runny and liquidy. I've tried a lot of liquid lipsticks, one of my favorites are the Stila Stay All Day Liquid Lipsticks and the KVD Everlasting Lipsticks and they both have more of a creamy formula so very different from the ColourPop Ultra Matte Lips.
Beginners might find the runny formula a little bit messy but If you're not new to liquid lipsticks you're not going to have a problem with application.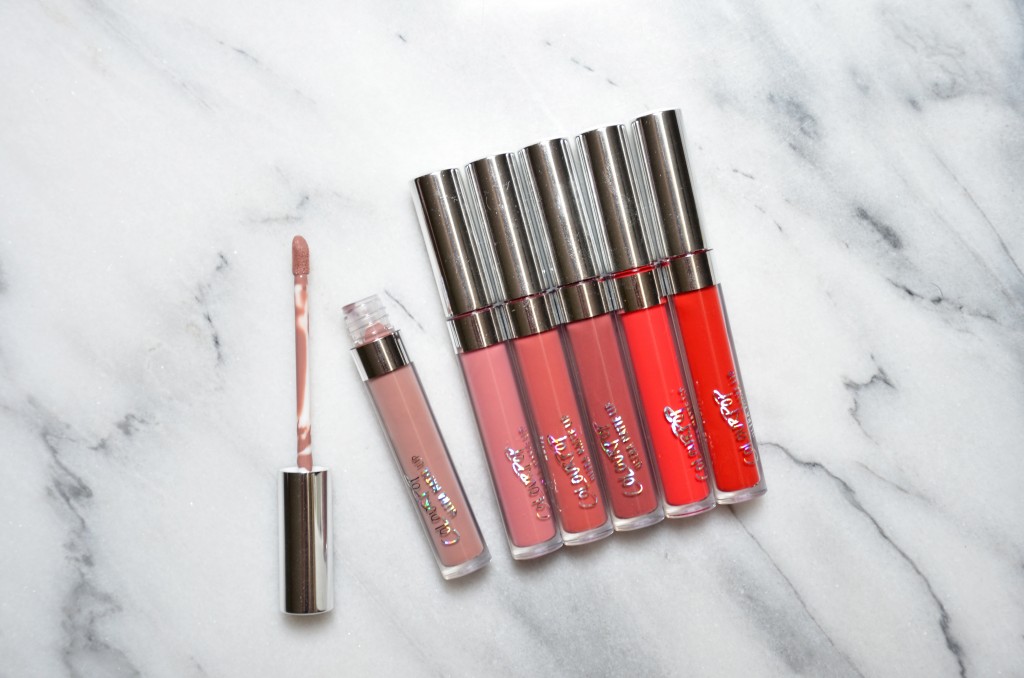 Some application tips:
1. Make sure your lips are in good condition. I applied a tiny bit of the Glossier Balm Dotcom just to make sure my lips are well moisturized and the liquid lipsticks looked great. If you have dry patches these will accentuate them so make sure to exfoliate before application.
2. Work on one lip at a time. I start with my bottom lip and first line my lips with the liquid lipstick, try to do a precise line and then I fill the rest. I do the same for my top lip and I make sure my bottom and top lip are not touching until the liquid lipstick completely dries.
3. These dry very quickly, I think you get around 10 seconds for applications so you have to work fast. Also if you want to build up the color wait till the first coat dries and then apply a new coat. I don't feel the need to layer the liquid lipsticks because they give out good color payoff with one swipe.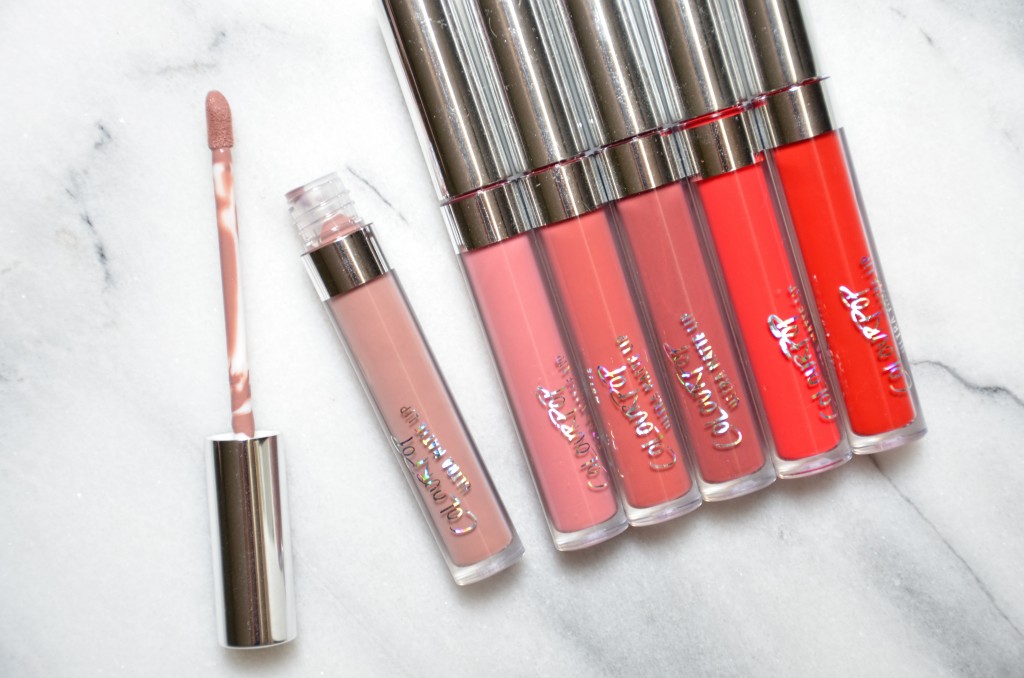 I find that the lighter shades accentuate dry patches more and also show my lip lines more which is expected from nude liquid lipsticks.
When these dry they dry really matte. The finish is more matte than the Stila and KVD liquid lipsticks so they're more drying. I don't mind a drying lipstick but some people might have a problem with that. If you're not used to wearing drying liquid lipstick you're not going to like these.
With the drying part comes the long wearing part. These wear extremely well, over 8 hours and this is after a meal and drinks. They're also kiss proof and don't transfer so they're the perfect date night lipstick.
Swatches L to R: Trap, Solow, Bumble, Tulle, Succulent, Creeper
I've read that some had problems with the shades crumbling and not wearing well also some shades leaking from the packaging but I didn't have any problems with either. I also read somewhere that the application and color payoff vary by shade, some of the very nude shades and very dark shades were patchy so keep that in mind when you select your shades.
As you can see by the swatches the shades that I have all look really nice and pigmented. I'm happy with the shade selection that I got and I'll probably pick up couple more when they come back in stock in August.
Did you manage to pick up any of the shades? What is your experience with the ColourPop Ultra Matte Lip?