I love highlighters and wear them all year round. When I think of highlighters I think about Becca Cosmetics. In my opinion they make one of the best highlighters on the market. They offer three formulas for their highlighters in liquid, pressed or poured form.
If you want a more subtle glow and a highlighter that you can use to mix with your foundation the Shimmering Skin Perfectors are awesome for that. If you prefer cream highlighters go with the poured formula and if you like an intense glow the pressed version gives just that.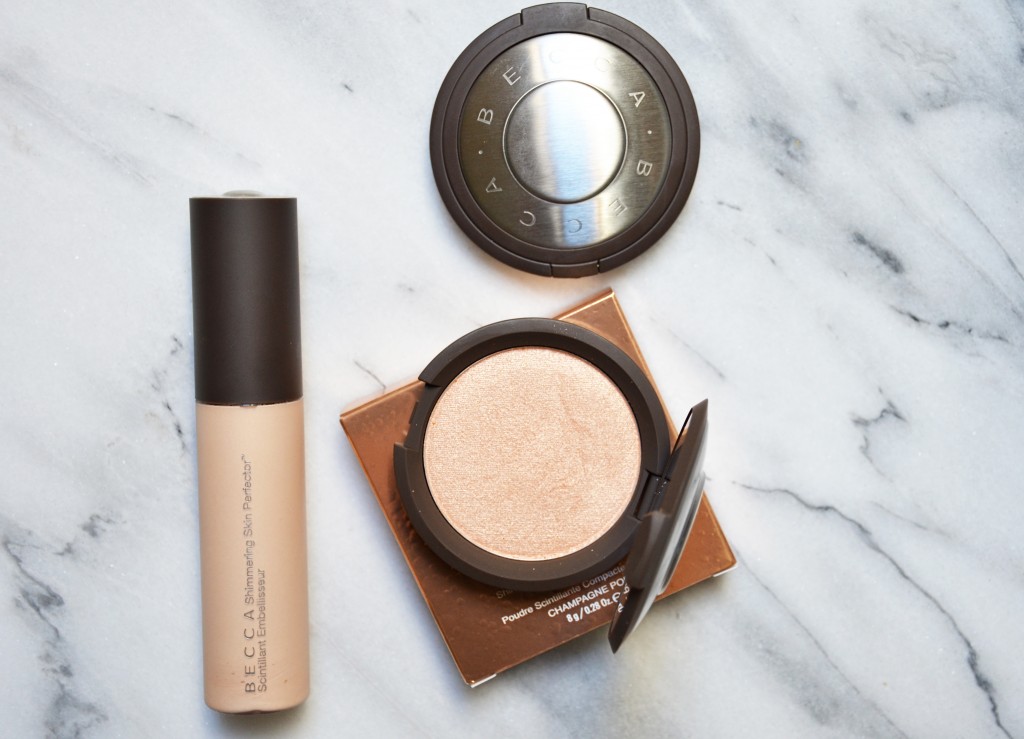 Becca Cosmetics recently released a new limited edition highlighter called Champagne Pop in collaboration with Jaclyn Hill, famous for her beauty YouTube videos. Because of her big following and great makeup skills Champagne Pop is a highly hyped up product. When it launched on Sephora's website it went out of stock after couple of hours. Lucky for us Becca produced a lot so the highlighter is back in stock if you still want to get it. Becca Champagne Pop is exclusive to Sephora.
Champagne Pop comes in the same packaging as their highlighters from the permanent line. The shade is described as soft white gold with pinky peach undertones. As with every Becca highlighter the product is very soft, extremely pigmented and doesn't emphasize pores.
On my medium skin tone it looks really nice, not as intense as their other shade Opal which I actually like. I can definitely see the peach undertones when applied on my cheeks.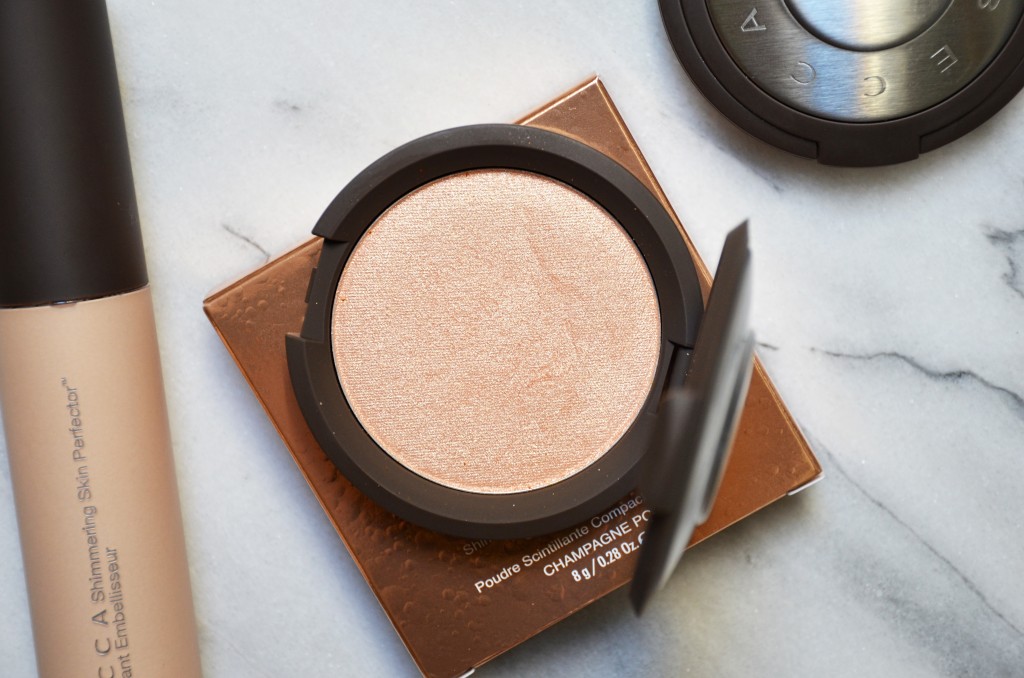 Now for the comparison swatches. People were wondering how similar Champagne Pop is to Becca Moonstone or Opal and also how it compares to The Balm Mary Lou. When you look at the pan and compare the shades, Mary Lou is the lightest of all, then comes Becca Moonstone, Becca Champagne Pop and the darkest of the bunch Becca Opal.
In all honesty when I look at Becca Opal swatched next to Becca Champagne Pop they do look very similar so if you already own Opal I don't think you'll have to get Champagne Pop. Or if you're like me and you love highlighters you can actually tell a difference between the two :).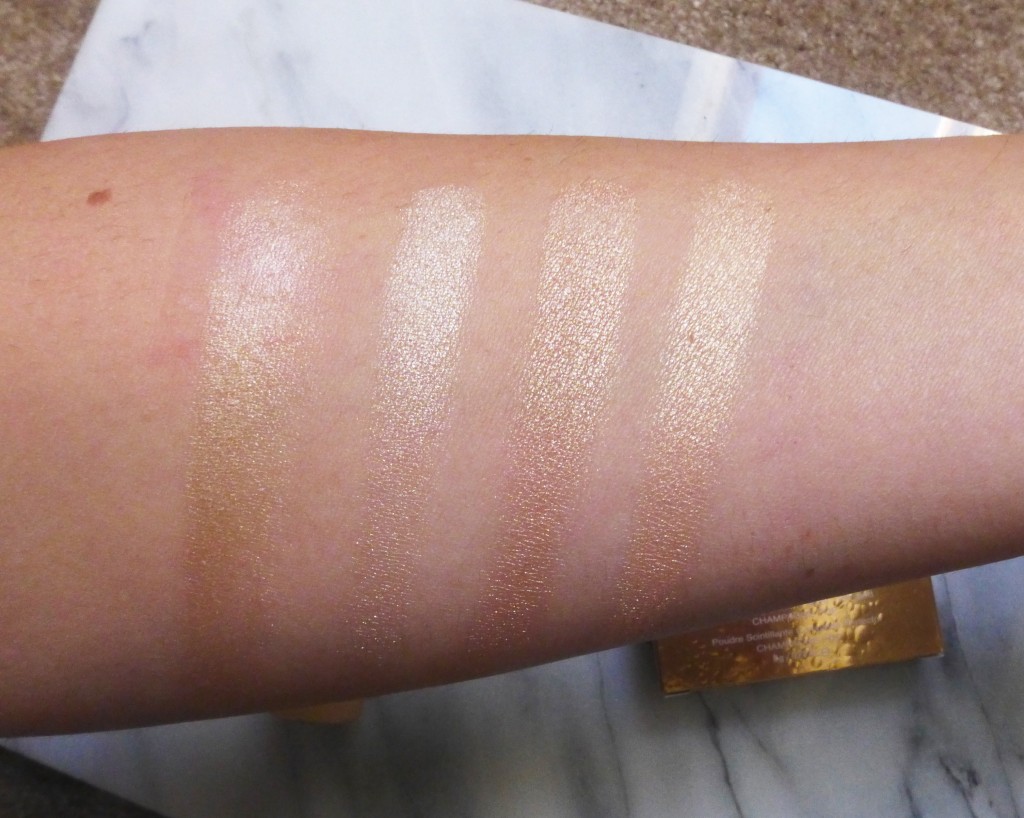 Swatches L to R: Becca Shimmering Skin Perfector in Moonstone, The Balm Mary Lou Manizer, Becca Shimmering Skin Perfector Pressed in Opal, Becca Shimmering Skin Perfector Pressed in Champagne Pop
As you can see by the swatches Becca Opal is slightly more golden and darker than Becca Champagne Pop that has peachy undertones.
So if you don't own any of the Becca highlighters Champagne Pop is a great shade to get since Becca claims that it would suit most skin tones.
Have you tried any of the Becca highlighters? What's your favorite formula and shade?