I have to admit that I've been bathing in highlighters lately. I'm not sure if it's the strobing trend but I've been using highlighters both for my day and nighttime looks. I love that now we have choices for subtle or over the top highlighters, I'm leaning towards the second but for daytime I prefer a subtle glow.
I was browsing Ulta's website and I stumbled upon the Laura Geller Baked Gelato Swirl Illuminators. She has two available shades, one is more on the rose gold side and the other is golden goodness in the name of Gilded Honey.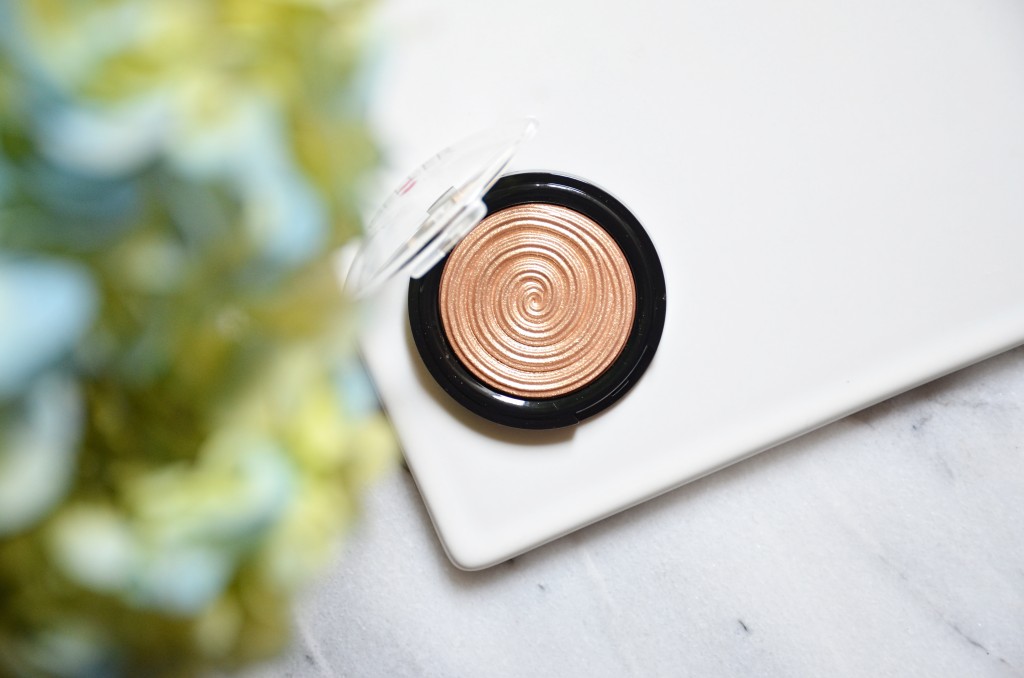 Of course I had to pick up Gilded Honey as it was calling my name. First the packaging is nothing to talk about but the product itself is just breathtaking. It's smaller than your regular highlighter but it packs a punch when it comes to pigmentation so even with a smaller version you'll be fine for awhile.
The swirl pattern is beautiful and sometimes it even hurts when I use it, I just don't want to ruin that beautiful pattern. I use a fan brush for application as the highlighter is very pigmented and when applied it looks like liquid gold on your cheeks.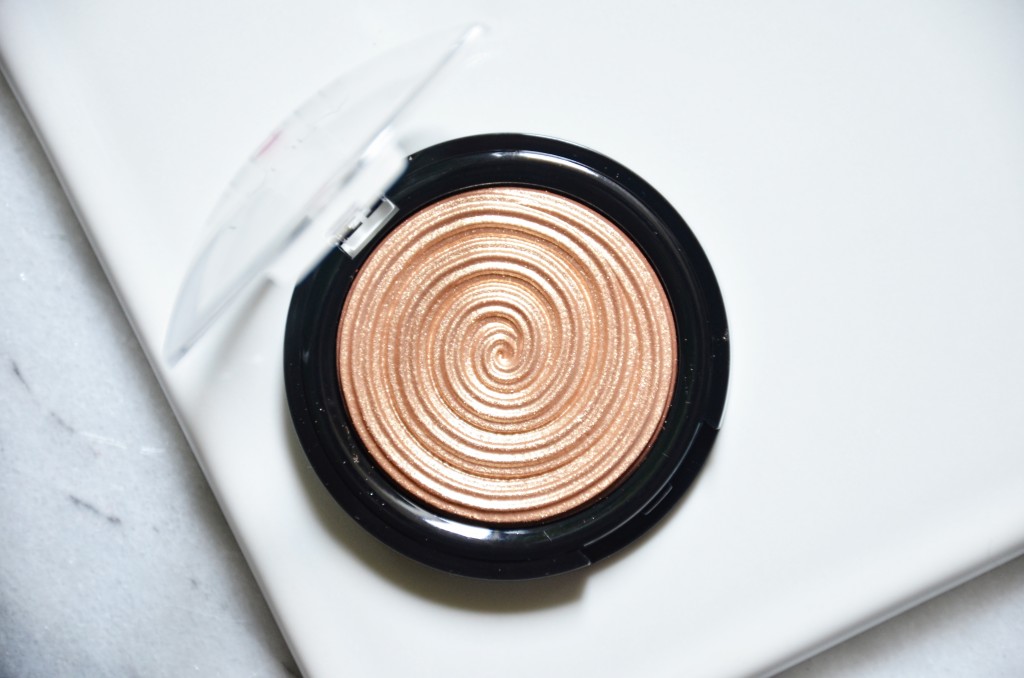 Gilded Honey looks best on medium and darker skin tones, I'm not sure how it will look on lighter skin tones since it's very gold.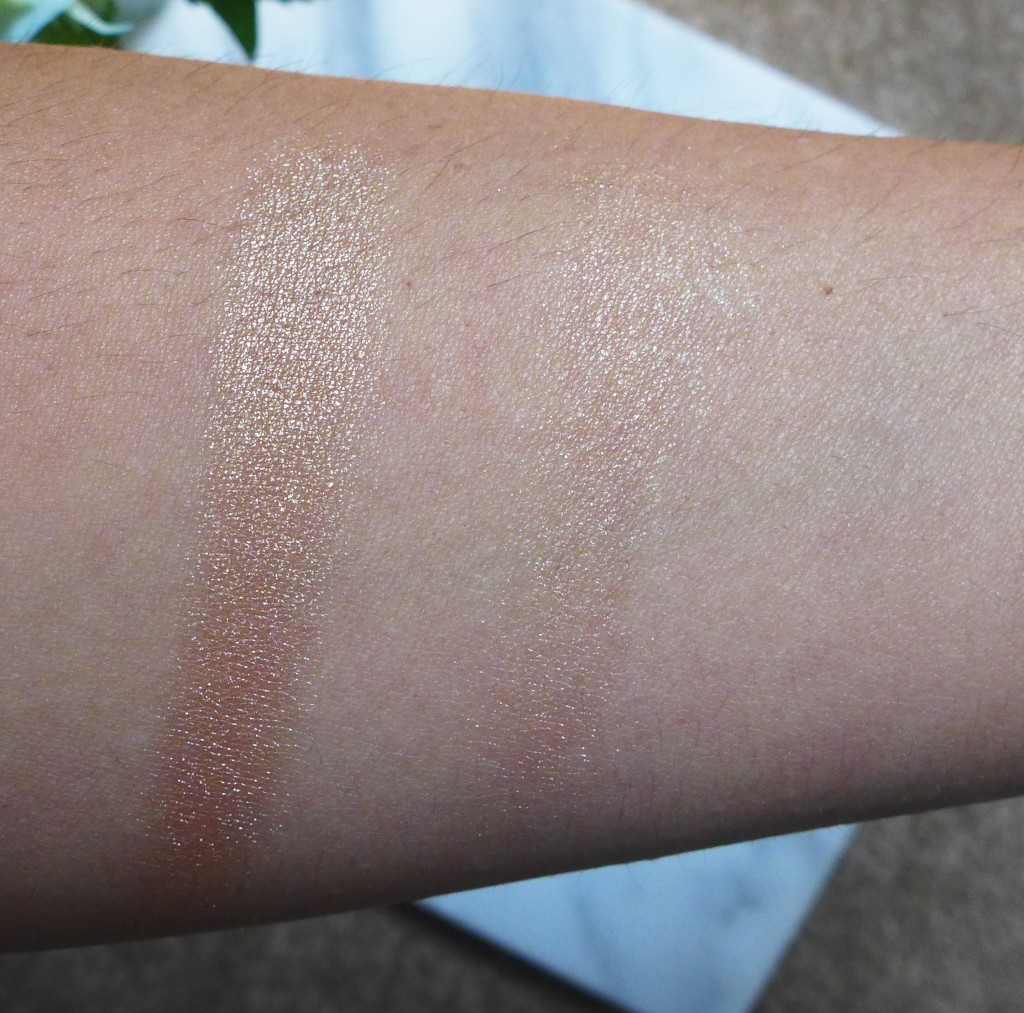 Swatch L to R: Laura Geller Gilded Honey heavy swatch and blended
The picture doesn't do the highlighter justice. Unfortunately when it comes to highlighters and swatches they're pretty hard to photograph but you can see how beautiful the highlighter is.
Word on the makeup street is that this is a spot on dupe for everybody's favorite MAC Whisper of Gilt which was limited edition so if you missed on the MAC one definitely grab Gilded Honey.