ColourPop recently came out with a sheer version of their well known lippie stix. They have a couple of available finishes of their lippie stix in matte and satin and now they have the wearable sheer version.
The line has eight available shades ranging from a nice sheer nude to a great berry shade. The formula of the sheer lippie stix is very hydrating, they actually feel like you're wearing a lip balm. They don't settle in to fine lines and make you lips look healthy and juicy.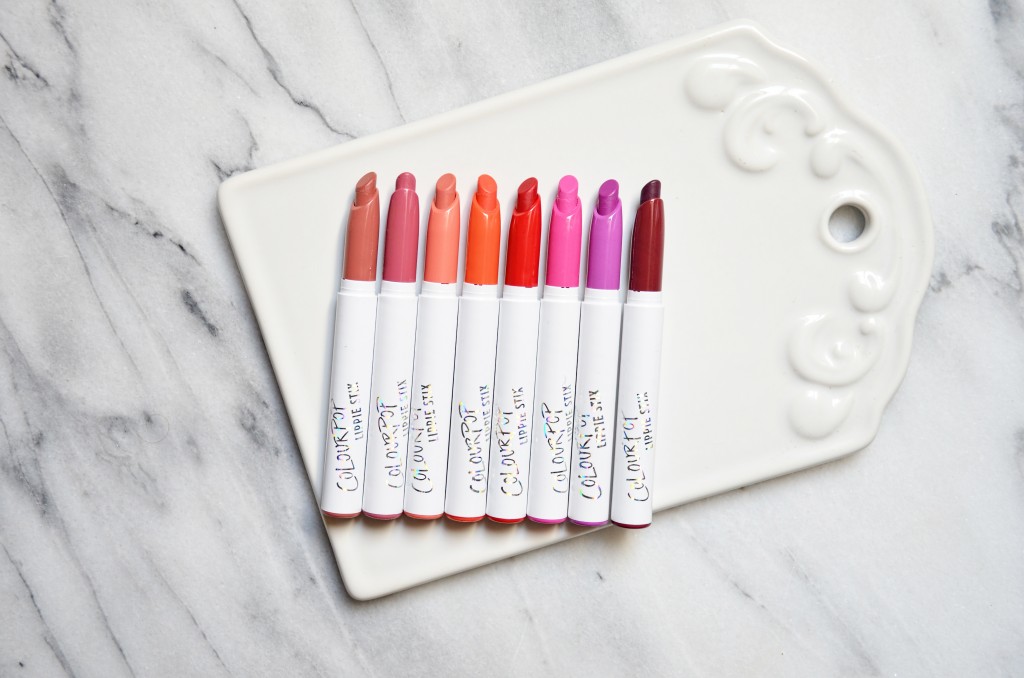 They're very comfortable to wear and are one of those lip products that you don't need a mirror to apply them. They're sheer but also buildable so you have the freedom to wear them as sheer or as pigmented as you like. They last on me around three hours before I have to reapply.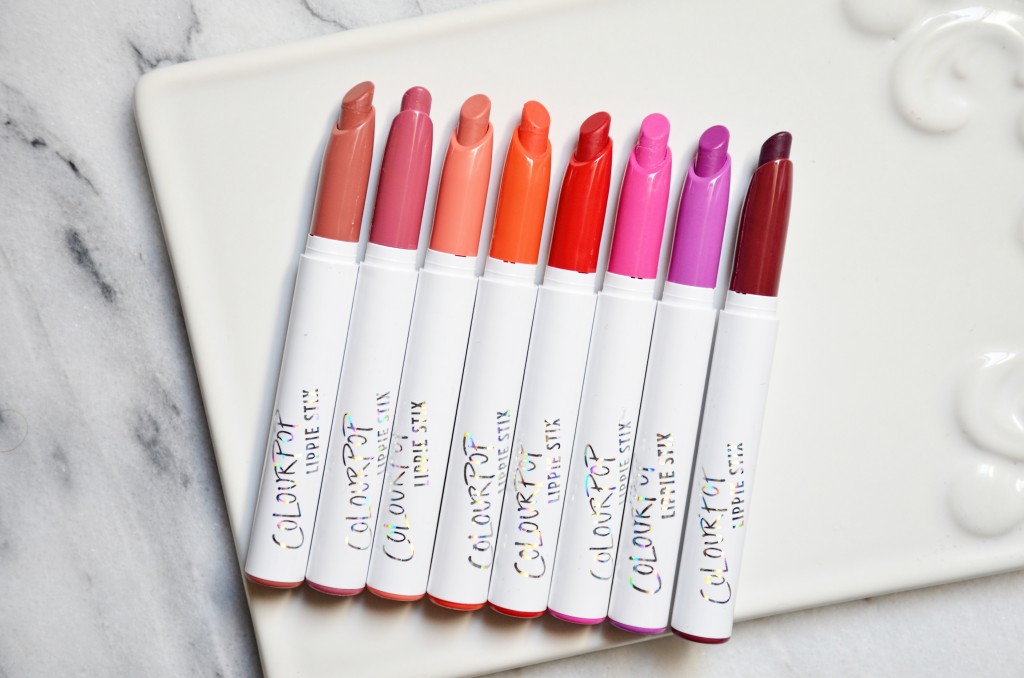 I can see these being very popular in summer but since they also have some dark shades they are perfect for the colder months too. If you're one of those girls who prefer neutral lipsticks but still want to try some color these are great beginner lipsticks. They're also office appropriate and I say that for all eight shades.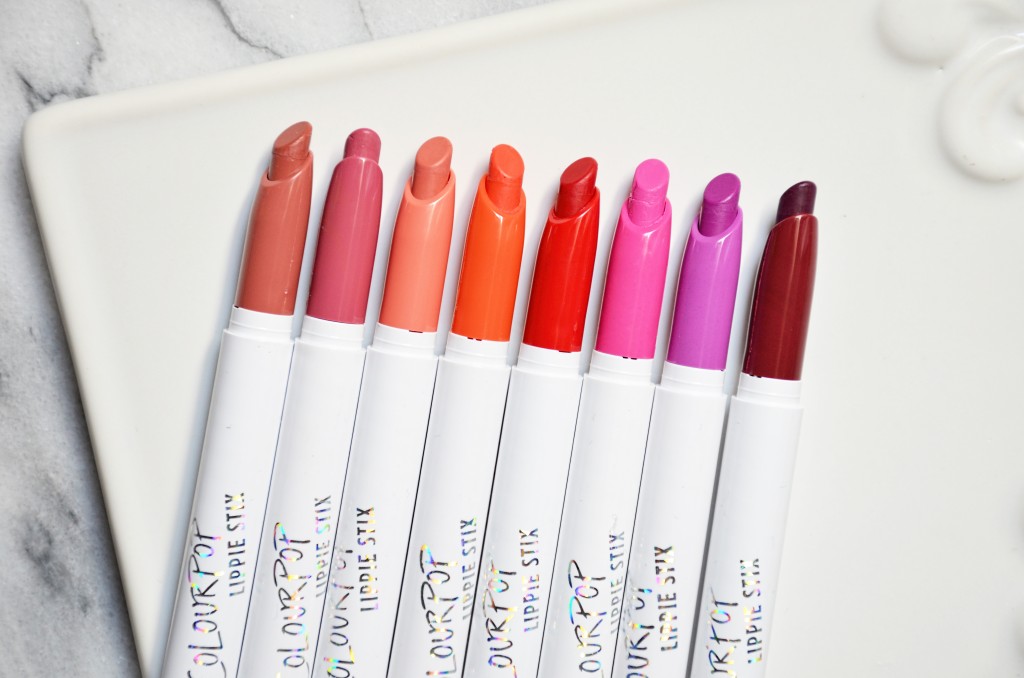 I couldn't resist so I picked up all eight shade that are available in the line:
Kiddo (warm taupe in sheer finish)
Juice Bar (cool toned berry pink in sheer finish)
Crunch (peachy coral in sheer finish)
Safari (bright true orange in sheer finish)
Peacocky (blue red in sheer finish)
BYOB (cool toned neon pink in sheer finish)
Whip (vivid blue violet in sheer finish)
Tiger (rich plum wine in sheer finish)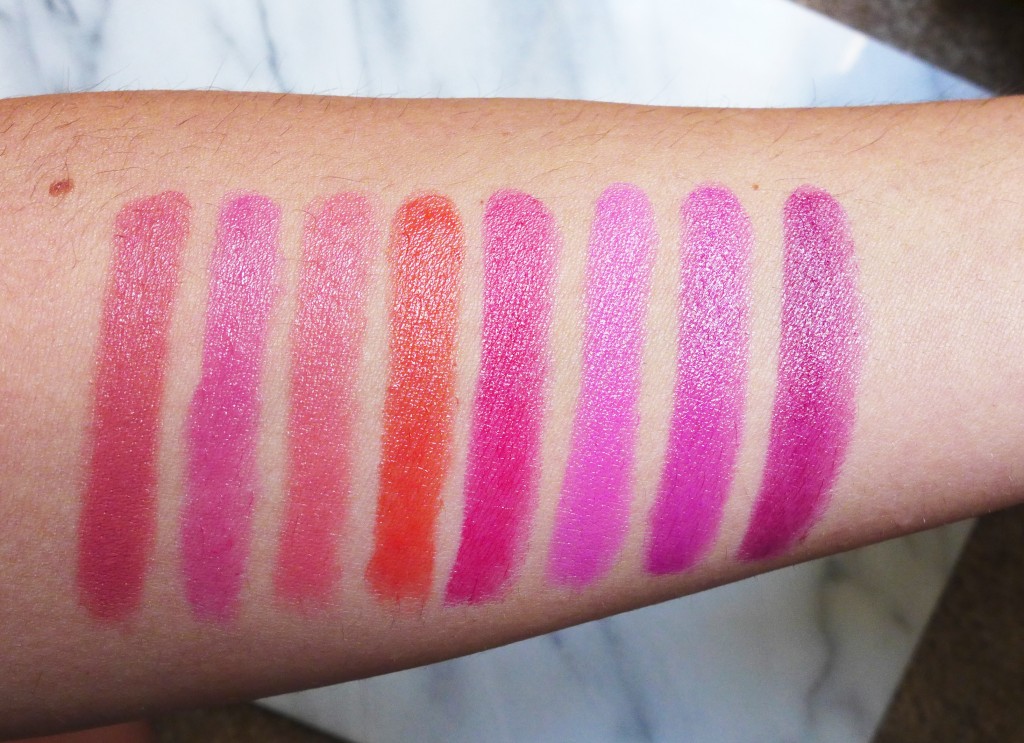 Swatches L to R: Kiddo, Juice Bar, Crunch, Safari, Peacocky, BYOB, Whip, Tiger
I think this is the first line of lipsticks that every lipstick shade suits me. I think because of the sheer formula even the barbie pink looks good on me. If I have to pick favorites I would probably go with Kiddo, Juice Bar, Safari and Tiger.
I just can't get enough of ColourPop! They can't go wrong when it comes to lip products.
If you're looking for a hydrating every day lipstick you should give these a go. They're a great way to add some hydration and sheer color to your makeup look.