The Lancome Auda(City) in Paris* eyeshadow palette was designed by the world famous makeup artist Lisa Eldridge. It's Lancome's first multi pan palette that contains 16 different shades with 4 different finishes.
Lisa Eldridge was inspired by the Parisian chic women and created this palette with the purpose of creating chic daytime looks and audacious looks for the night.
The palette contains:
FILIGREE (LIGHT GOLD SHIMMER)
CHOQUETTE (PEACH MATTE)
PARFAIT (LIGHT PINK MATTE)
KITTEN HEEL (GOLD COPPER SHIMMER)
JOIE (GOLDEN-BRONZE SHIMMER)
VOYAGE (MUTED PURPLE MATTE)
SANTE (BROWN MATTE)
ÉCLAIR (PURPLE METALLIC)
EXHIBITION (ORCHID SHIMMER)
ZIP ME UP (DEEP [PURPLE SHIMMER)
VOLCANO (SILVERY GRAY SHIMMER)
CLOCK STRIKES 12 (GRAY METALLIC)
AUDACIOUS (SMOKEY BROWN SHIMMER)
COUTURE (DARK BROWN MATTE)
IT LIST (BLACK MATTE)
NUIT (BLACK METALLIC)
It also comes with a dual ended eyeshadow brush which is not bad but also not my favorite.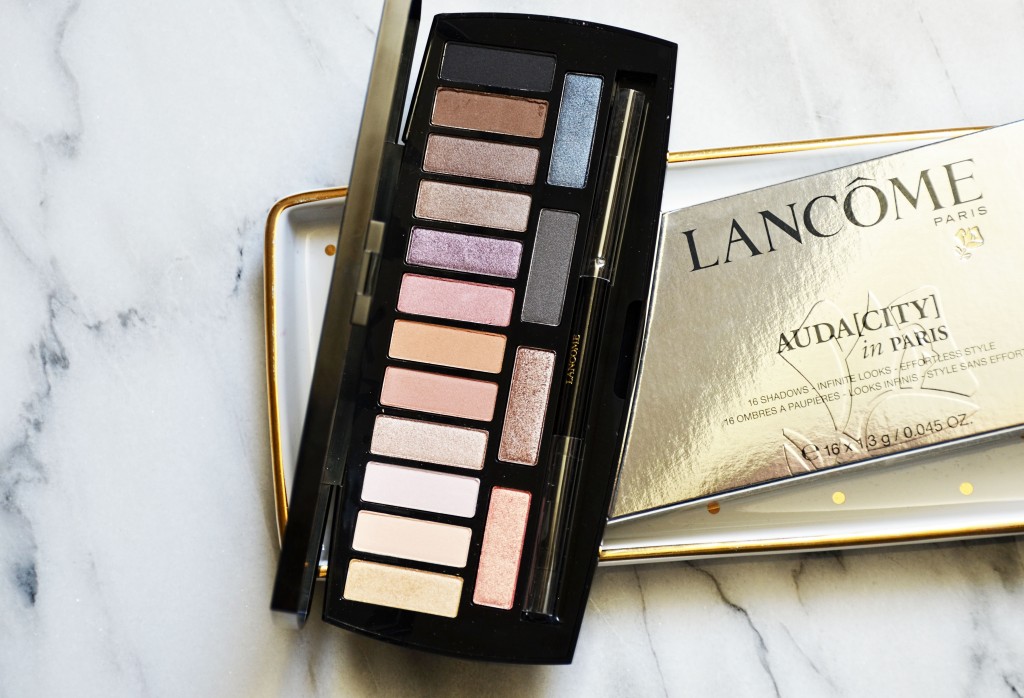 The quality of the eyeshadows is very good. They feel soft to the touch but they're also not overly pigmented so you don't get any fallout. I like the formula because it's a bullet proof formula, meaning you can't really make any mistakes when it comes to application. The eyeshadows have enough pigment on one swipe but they're also buildable so you can choose if you want just a wash of color or you want to pack it on for a full pigment.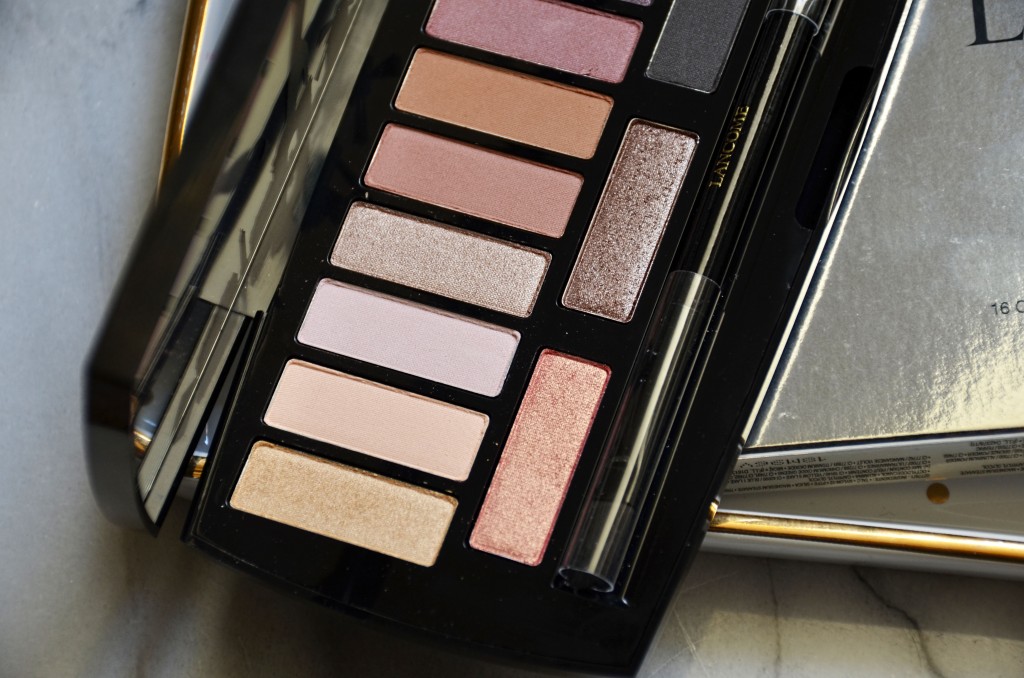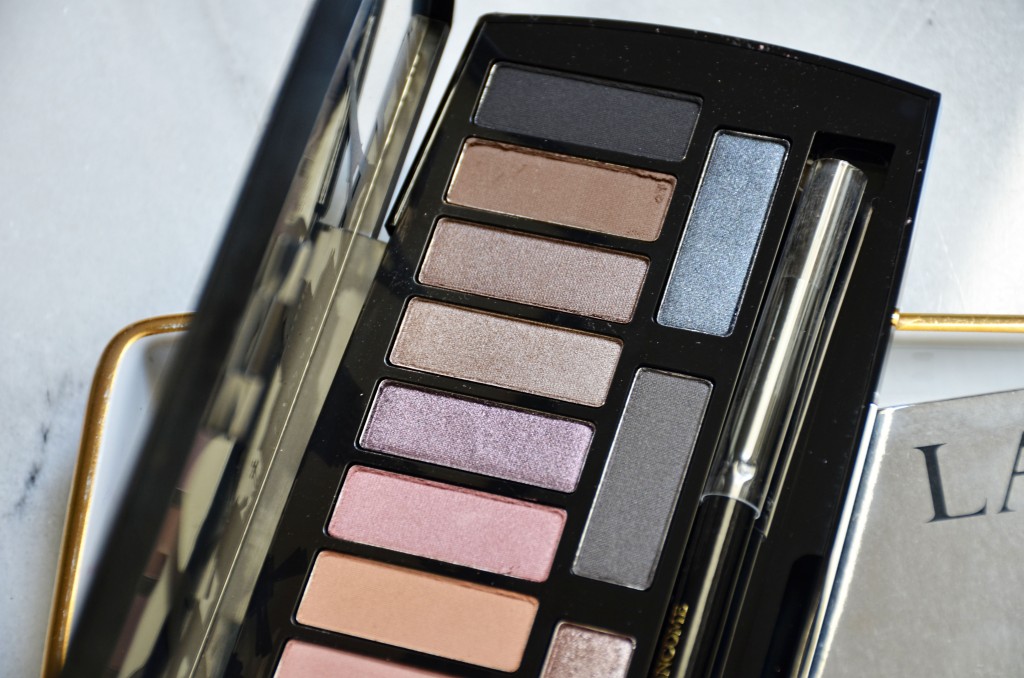 I think Lisa did a great job with the shadow selection, you get very good highlight shades, some purples, browns and also some fun shades. There's also some good matte crease shades and darker shades for the inner crease that makes this palette a perfect travel companion. You basically get everything you need in one palette.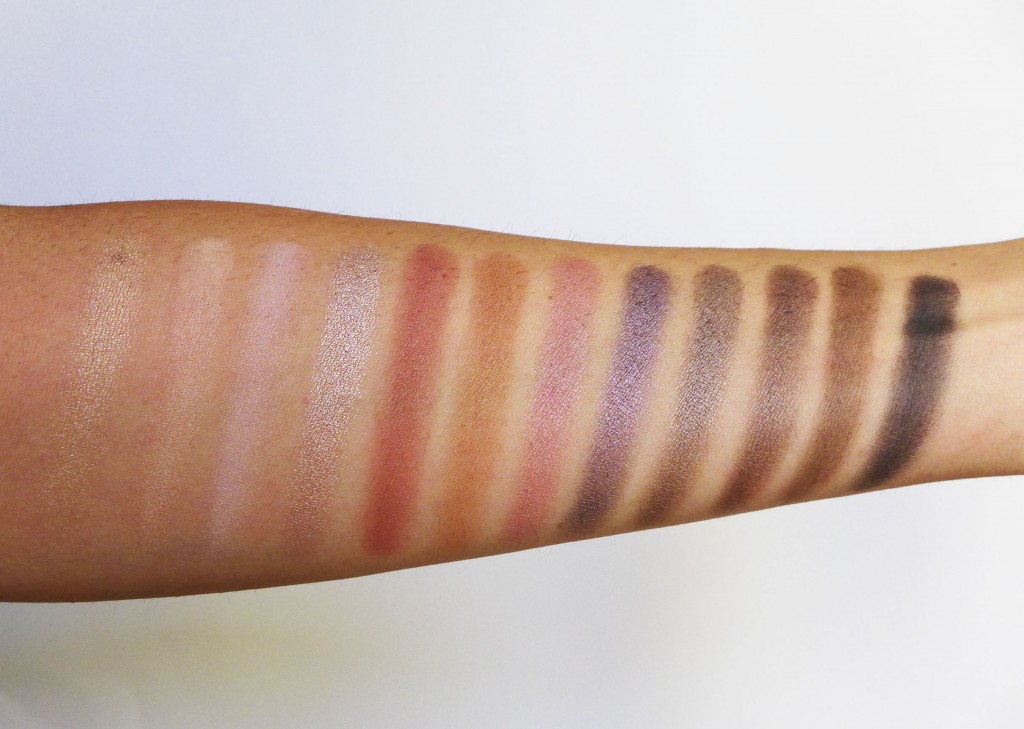 Swatches L to R: Filigree, Choquette, Parfait, Joie, Voyage, Sante, Exhibition, Zip me up, Volcano, Audacious, Couture, "It" list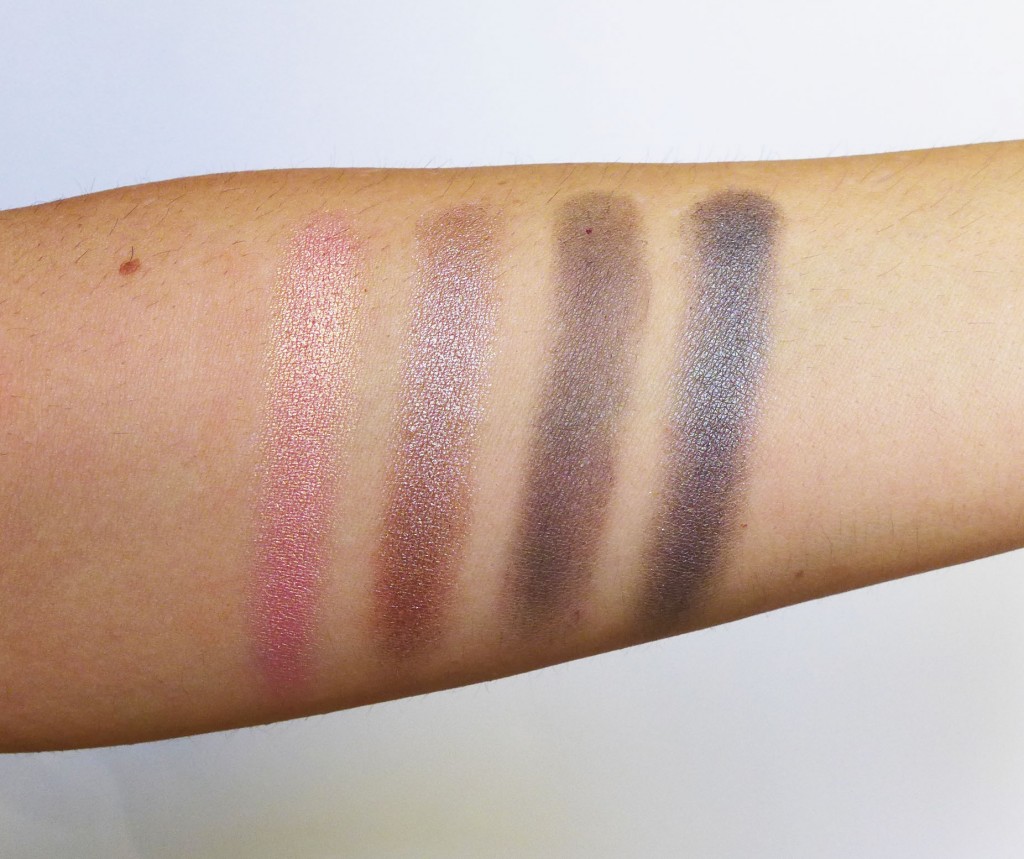 Swatches L to R: Kitten Heel, Tenacity, Clock Strikes 12, Nuit
The value of the eyeshadow palette is $346 and the price is $68 so you're getting a great deal for the price.
I think the Lancome Auda(City) in Paris palette is aimed for people who like more sophisticated and chic looks because how wearable all the shades are. They're all pretty neutral and very wearable and I recommend it to people who are looking for a good every day palette but also want some darker shades that they can use for a night out.