I just love Kiko! Every season they launch limited edition collections with very cool and pretty packaging. The prices of the limited edition collections are higher than their regular line but still pretty affordable.
This fall they have two collections, Rebel Romantic and Midnight Siren. I picked up a bunch of products from both collections but in this post I'm only going to talk about the Rebel Romantic collection.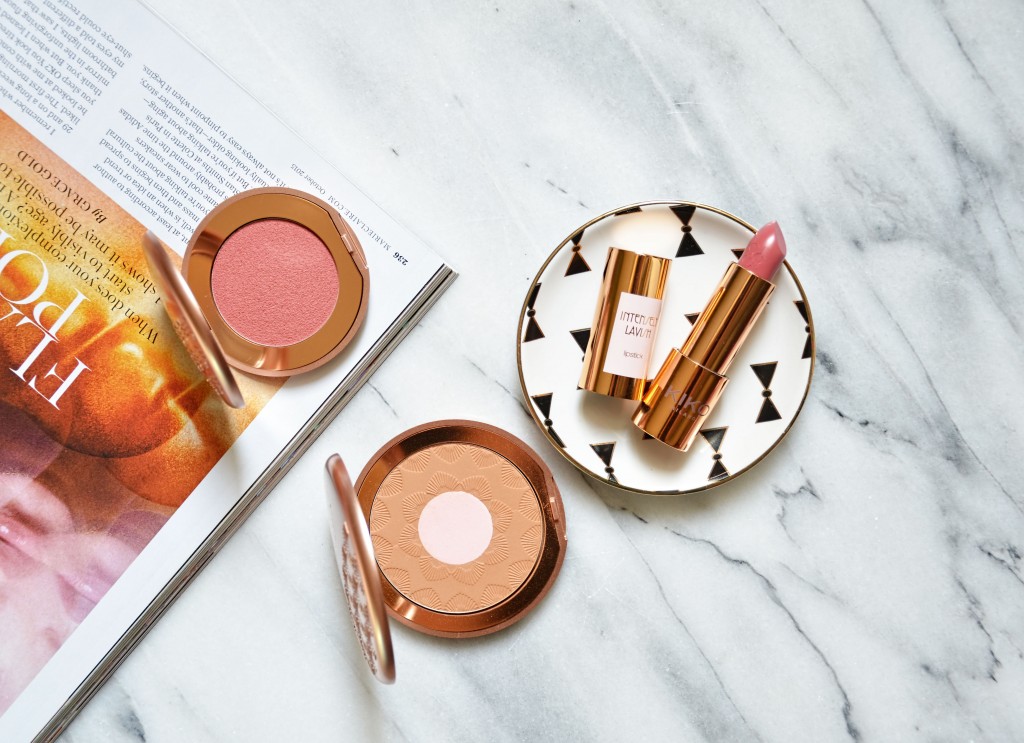 The Rebel Romantic collection has the prettiest rose gold packaging. The collection has eyeshadow quads, contour pencils, cream eyeshadows, blushes, bronzers and many more.
I picked up three products from the collection and ended up loving everything.
First there's the Perfecting Bronzer in 01 Light/Medium. The bronzer is paired with a perfecting powder for smoothing and lightly tanned look. The lighter shade that I have is paired with a pink powder that provides a flawless and radiant matte finish. The shade of the bronzer is my perfect shade for the colder months. It's an in between shade, not too warm but not too cool, perfect for giving your face a little color.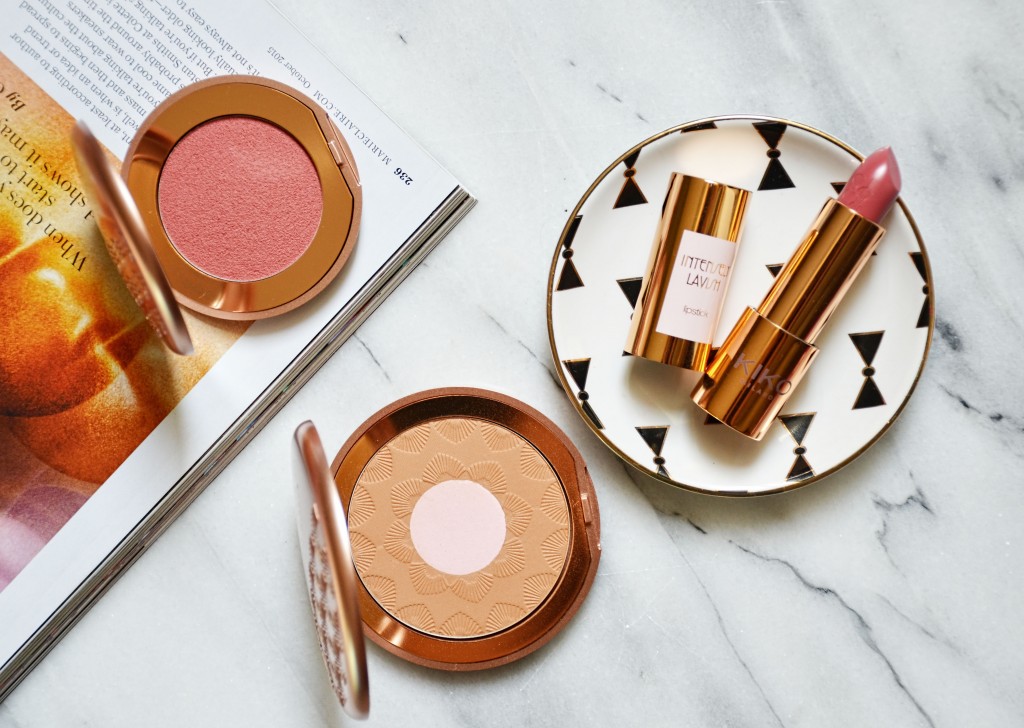 The other products I picked up is the Rebel Bouncy Blush in Treasure Rose, a dusty rose shade with a pretty unique texture. It's a cream to powder formula that feels very soft to the touch and has a satin matte finish. The texture of the blush reminds me a little bit of the ColourPop blushes, you get that soft to the touch feeling but as soon as you apply it to the cheeks it turns in to powder. You can use your fingers for application and just use a dabbing motion for a flush of color, don't drag the blush because it has the tendency to move foundation so make sure you just dab. The other application option is a stippling brush which also works pretty well.
And last but not least, the star of the collection, the Intensely Lavish Lipstick in 01 Lusty Peony. The formula of the lipsticks is very creamy with an intense bright color. It's very comfortable to wear and it's pretty hydrating but also has a good lasting power. The packaging is gorgeous and feels very luxurious and heavy. It also has a magnetic closure which adds to the luxurious feeling. I'm definitely getting more shades from the collection!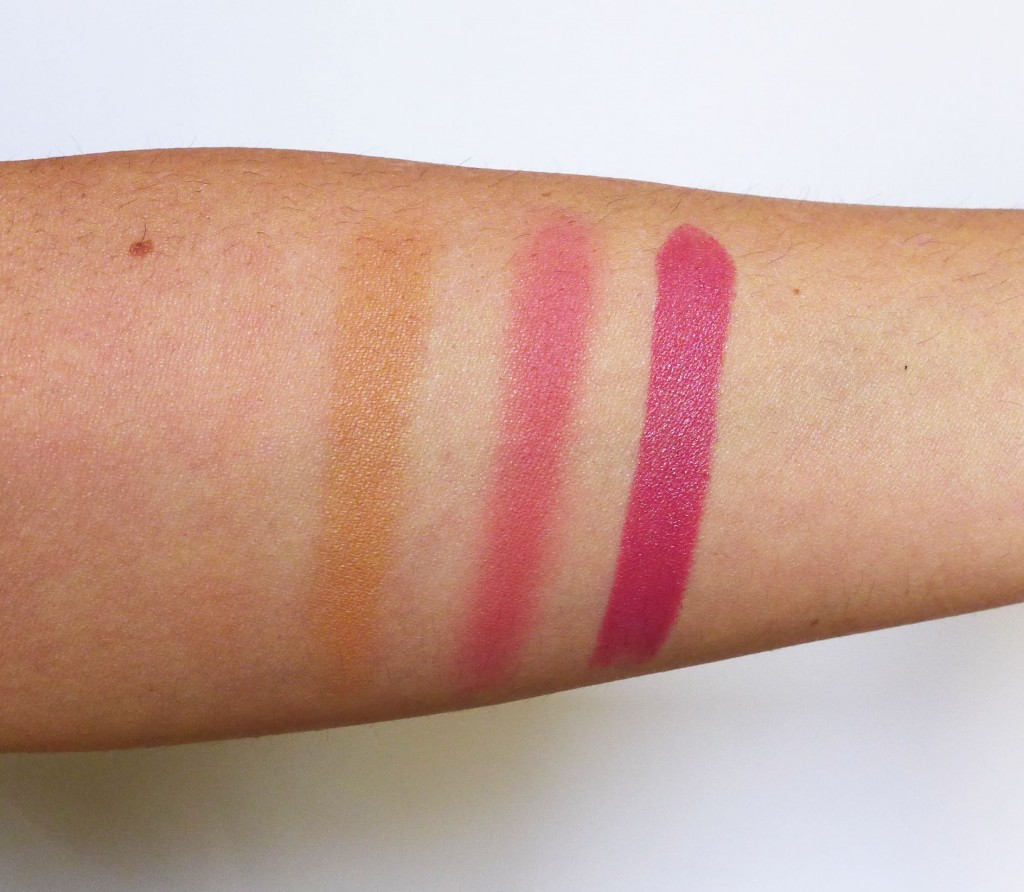 Swatches L to R: Perfecting Bronzer 01, Rebel Bouncy Blush Treasure Rose, Intensely Lavish Lipstick 01 Lusty Peony
Both the bronzer and blush have mirrors so they're great for on the go and would look very pretty in your bag. But if you have to pick up just one thing from the collection, pick up a lipstick, they're $10 and such a high quality product.
Also watch out for Kiko sales as I remember they do very good sales around Thanksgiving.