Charlotte Tilbury Nocturnal Cat Eyes to Hypnotise is a set of two eye products meant for creating a classic smoky cat eye. Charlotte was inspired by the hypnotic gaze of wild cats in the night and how the light catches their eyes. 
The concentrated eyeshadow is designed to add sultry feline look to your eyes while giving the eyes depth and dimension for a 3D effect. When the light catches your eyes it instantly gives them luminosity and sparkle. She also added a Rock N Kohl eye pencil to help with the creation of the smoky eye.
There are four available sets and I settled for The Huntress+Amber Moon, a  smoky golden bronze with a Rock N Kohl eye pencil in a rich amber shade.
This is your perfect set if you're looking for a quick smoky eye. The shade in The Huntress is a golden bronze but also has black in it so when you blend it out it changes color and the sparkle is not as noticeable as when it's packed.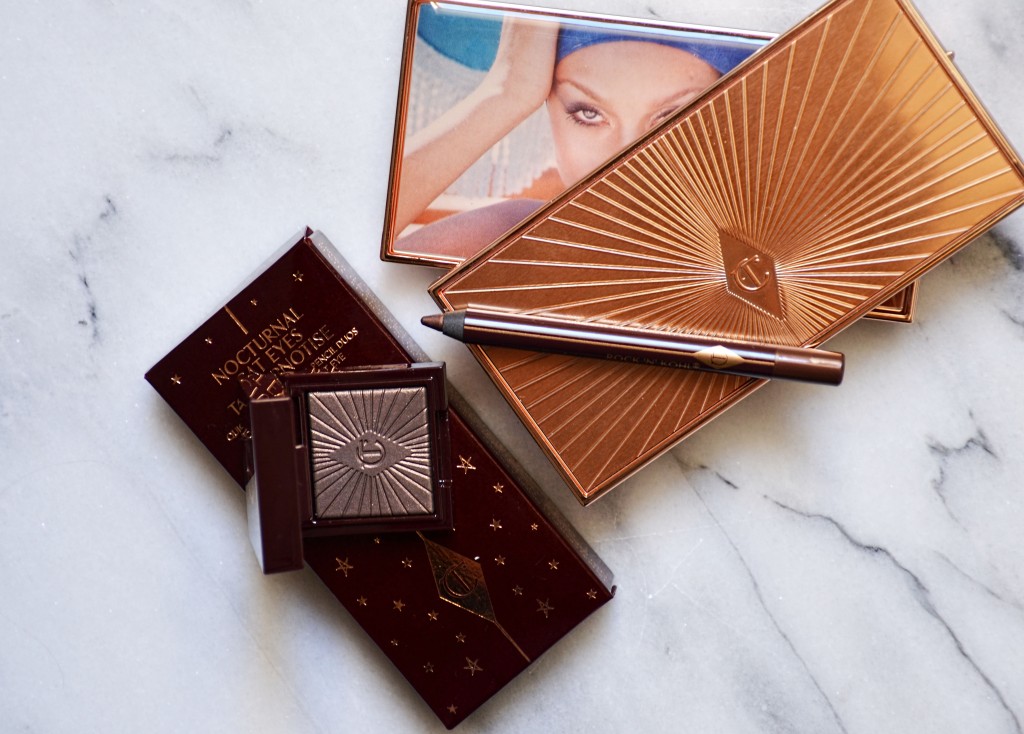 This is the most unique shadow I own! It applies like a regular shimmer eyeshadow but as soon as the light catches your eyes it gives an illuminating effect to your eyes. I use my fingers to pack the eyeshadow on my lids and then use a blending brush just to blend out any harsh lines in the crease. It's such an easy eyeshadow to use and such a quick way to create a smoky eye.
After applying the eyeshadow I use Amber Moon in my waterline and do a thin line just to add some depth to my eyes. The eye crayon is so creamy that's perfect for blending out but as soon as it sets it doesn't budge all day.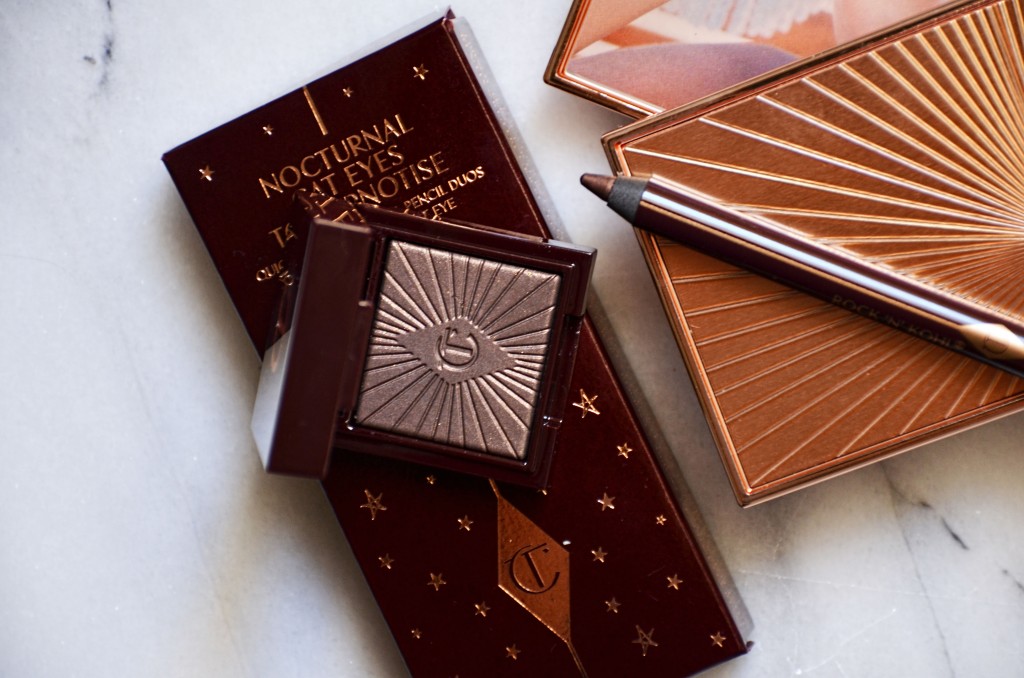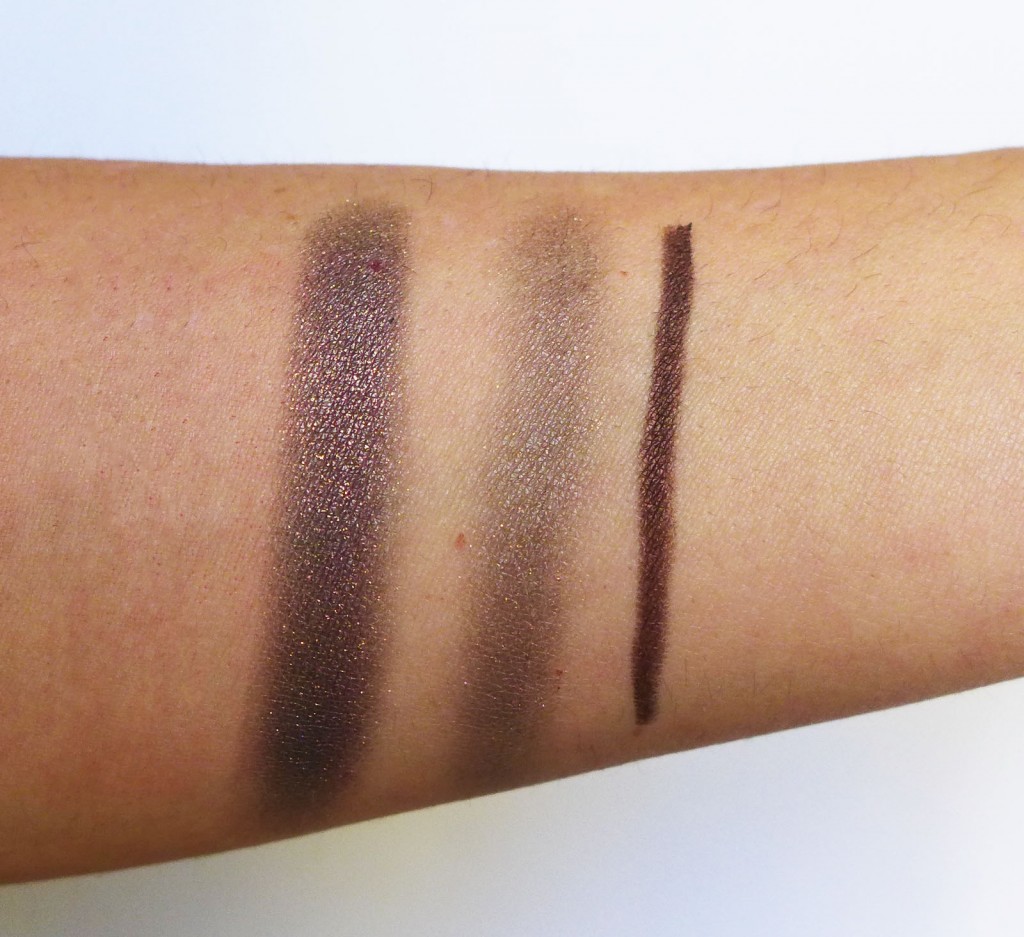 Swatches L to R: The Huntress heavy swatches and blended out, Amber Moon
I think these sets are perfect for the Holidays. The swatches don't do the eyeshadow justice, you have to see it person to see her beauty.
She has the sets divided by the color of the eyes but I think all four sets would look good on all eye colors. Next on my list to try are Midnight Seduction (sparkling midnight blue) and On the prowl (pearl-flaked aubergine).