Jouer is on fire with their new Fall Collection releases. First they added new shades to the popular Long-Wear Lip Creme Liquid Lipsticks and also added powder highlighters to the line and now they just released a new Essential Matte & Shimmer Eyeshadow Palette.
Jouer also released three new Slim Creme Eyeliners which I'll talk about in this blog post.
The Jouer Essential Matte & Shimmer Eyeshadow Palette contains 12 shades, 7 are with a matte finish and 5 are with a luminous shimmery finish. It's a neutral eyeshadow palette with a lot of warm shades that range from basic beige shades to some rich orange toned shades and a super black that you can also use as an eyeliner.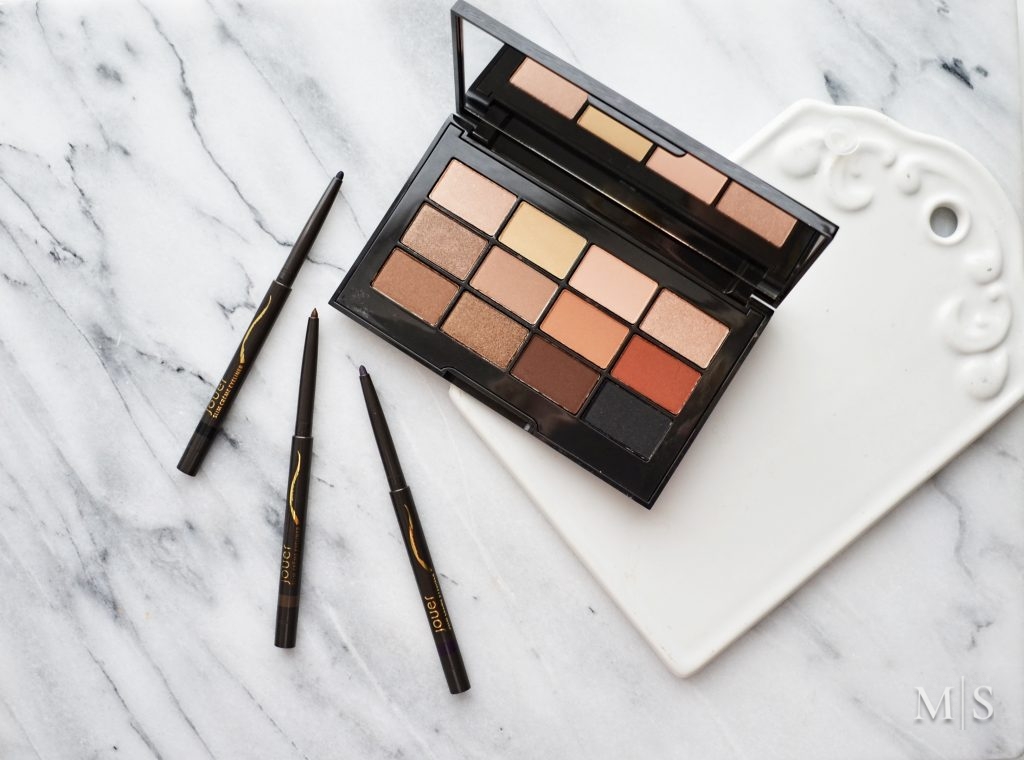 The shades that come in the palette are:
Dew (soft shimmering cream)
Matte Vanilla (matte buttercream)
Fresco (matte pale pink)
Sand (shimmering champagne pink)
Mocha (shimmering bronze)
Macchiato (matte taupe)
Desert (matte red sand)
Sepia (matte terracota brown)
Cafe (soft shimmering brown)
Suede (shimmering deep bronze)
Dark Chocolate (matte rich brown)
Licorice (matte soft black)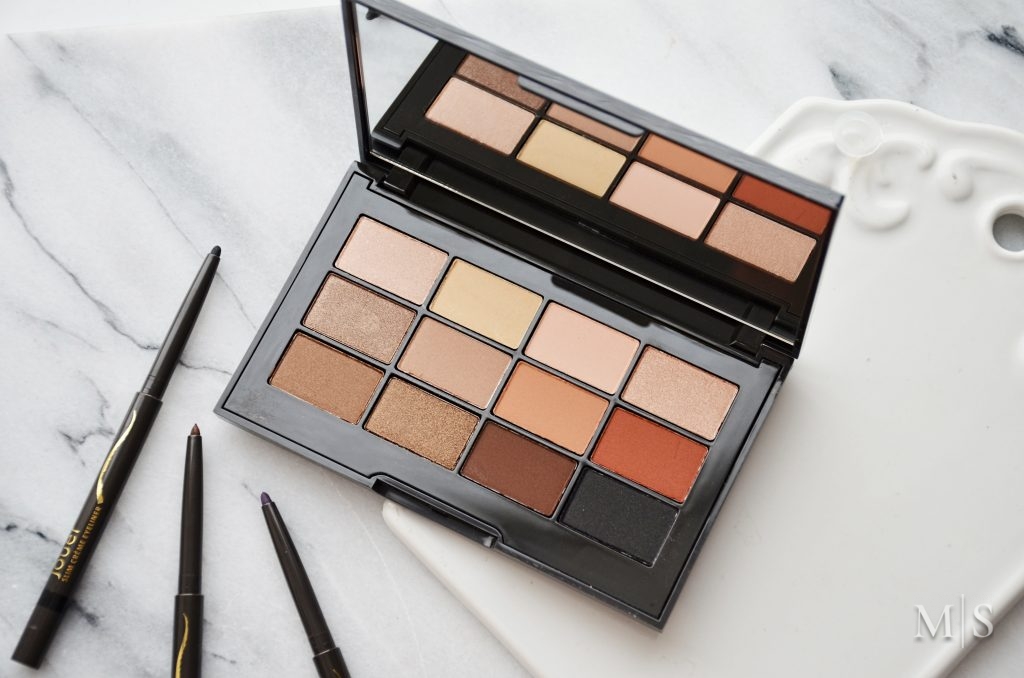 The pigmentation of the eyeshadows is very nice. The shimmery shades feel soft but don't kick off any extra powder when you dip your brush in to the pan. They can be used wet if you would like to intensify the shimmer and get a more metallic finish. When used dry they have a nice shimmery finish that is not over the top so they're perfect for day to day use.
The matte shadows in the palette feel a little stiffer than the shimmery shades which is expected when it comes to the texture of matte shades. They are all pretty pigmented except of Matte Vanilla which I felt was not as pigmented as the other shades but that could be that the shade is very light and almost blends in to my skin. As always the two browns with orange undertones are my favorite from the palette, I just love these type of shades especially when it comes to my eye makeup for fall.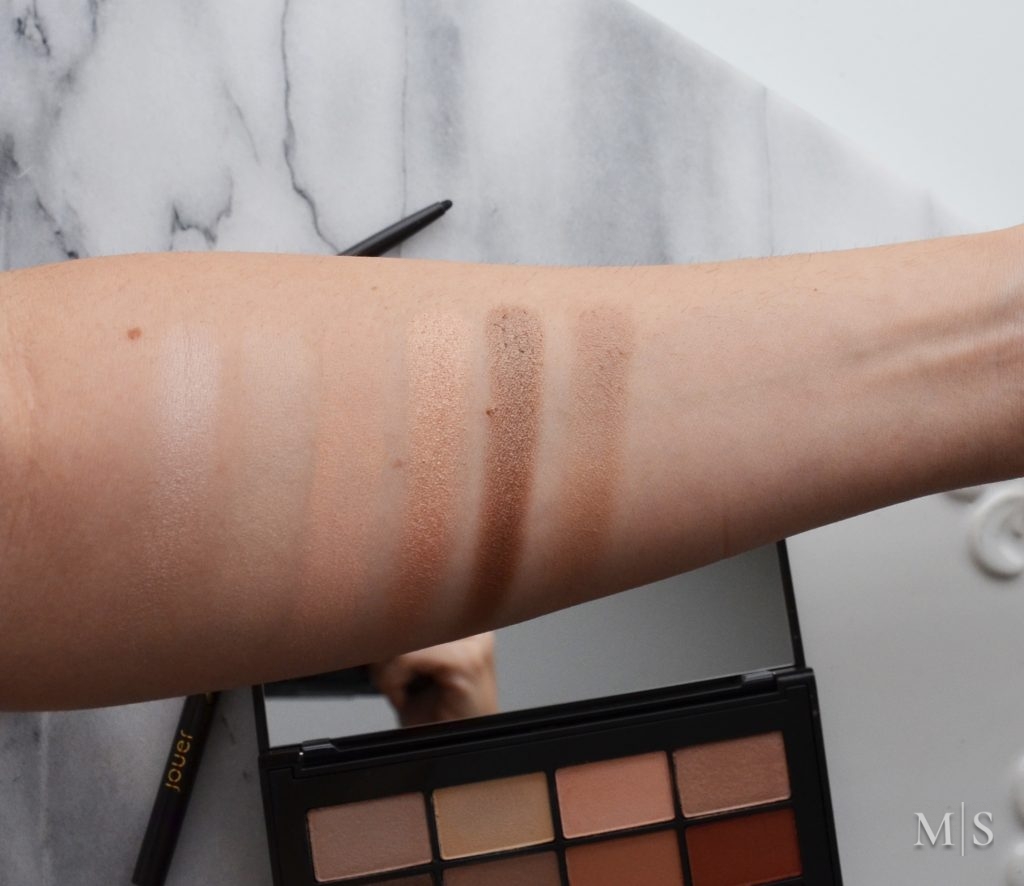 Swatches of the Jouer Essential Matte & Shimmer Eyeshadow Palette L to R: Dew, Matte Vanilla, Fresco, Sand, Mocha, Macchiato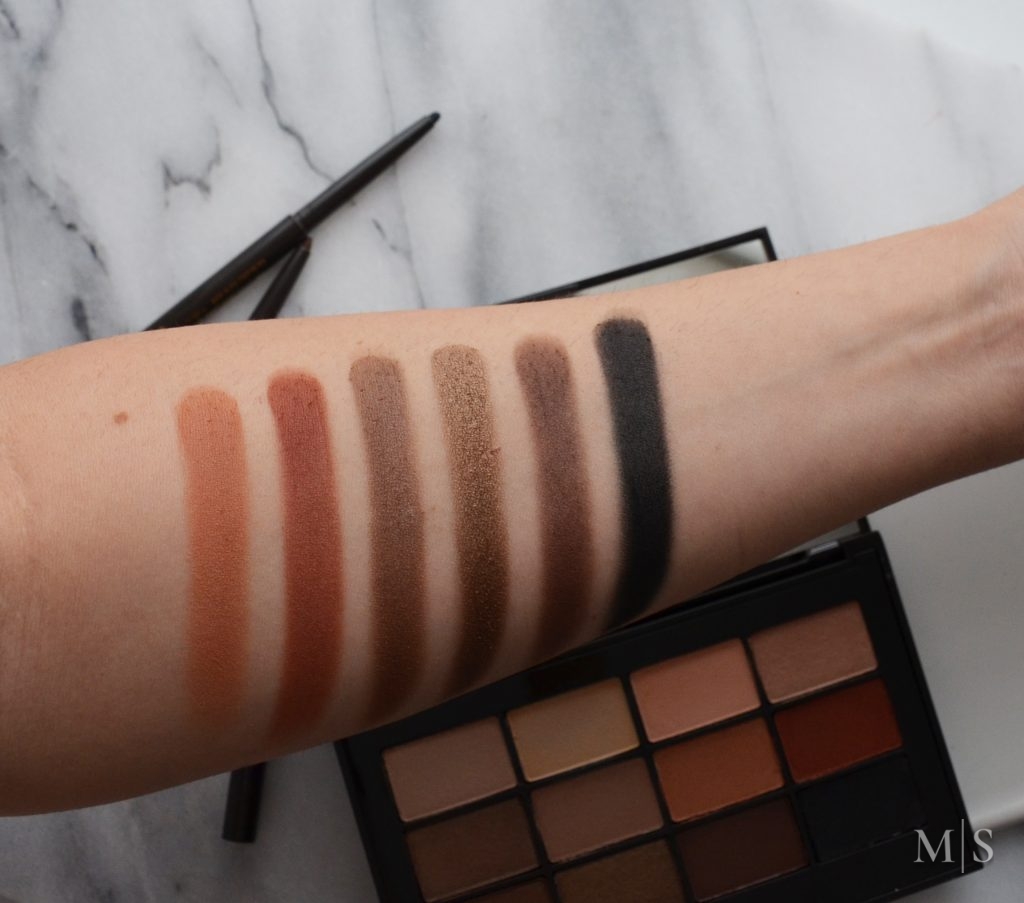 Swatches of the Jouer Essential Matte & Shimmer Eyeshadow Palette L to R: Desert, Sepia, Cafe, Suede, Dark Chocolate, Licorice 
The three new Slim Creme Eyeliners that are also part of the Fall Collection come in Matte Black, Matte Brown and Matte Plum. They are very creamy and super pigmented and as soon as they set they don't budge or bleed all day. They also have a built in sharpener which comes in handy since they're in a twist on form.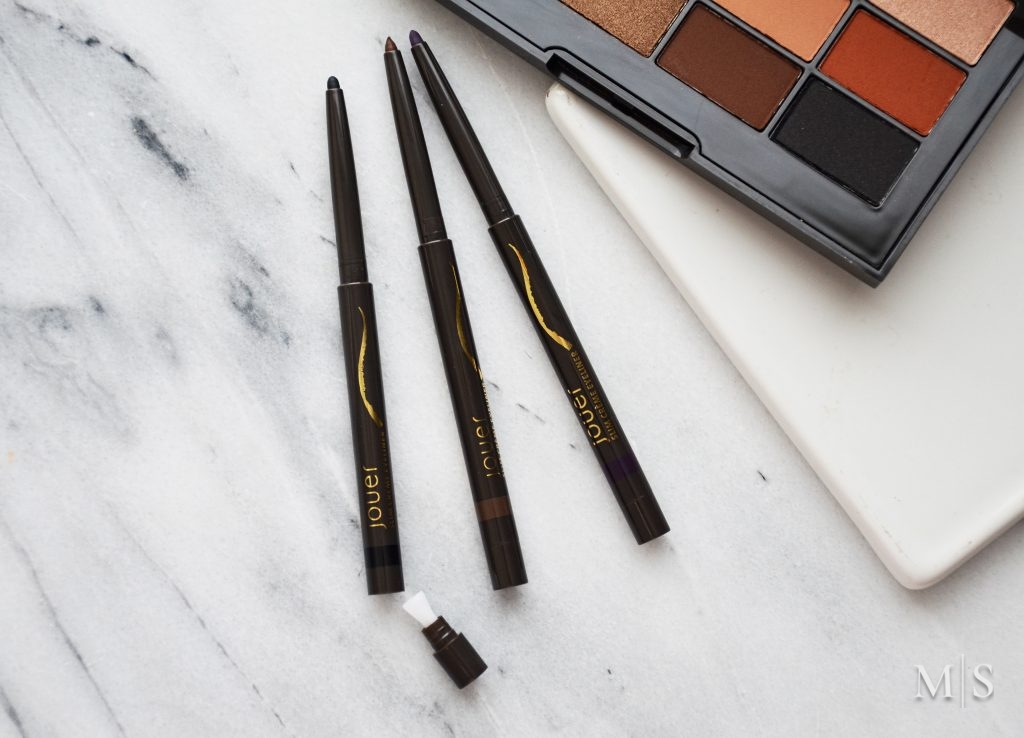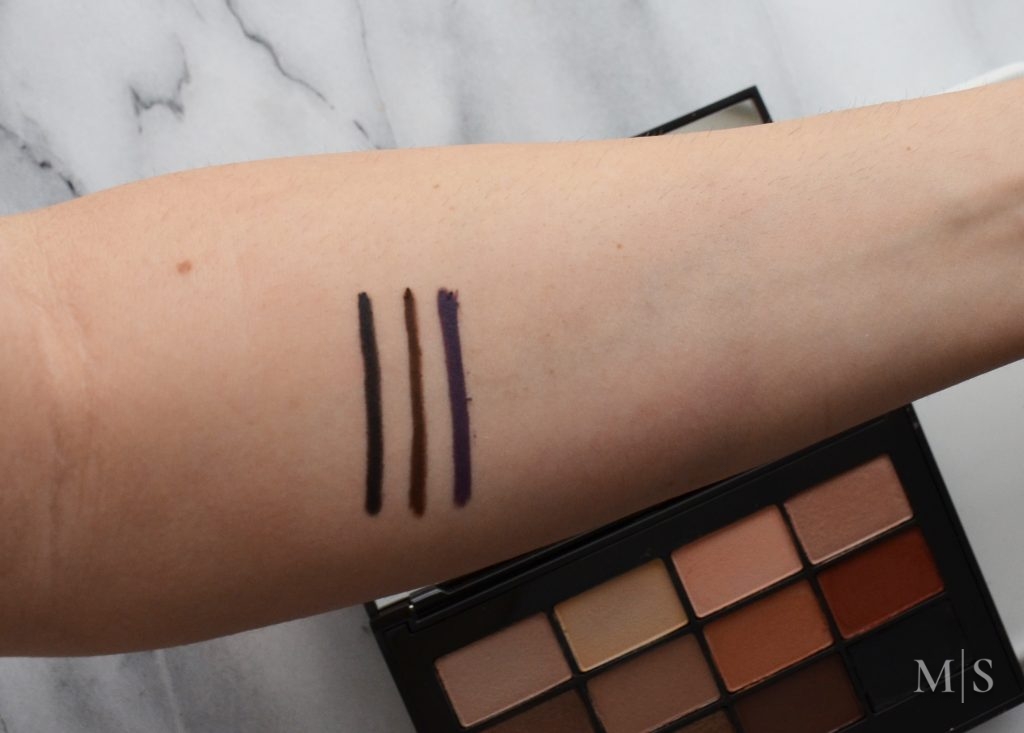 Swatches L to R: Matte Black, Matte Brown, Matte Plum
If you're on the market for a new eyeshadow palette that has warm toned shades that will be perfect for fall, the Jouer Essential Matte & Shimmer Eyeshadow Palette is a good one to check out. The palette is very compact and well made and actually more affordable than other similar palettes on the market, priced at $40.
*PR Sample