Colourpop just launched their collection for Fall with four new eyeshadows, a beautiful blush and three new lip products. The colors in the collections are all Fall appropriate and lean on the warm side, with shades like orange for the eyes and lips and also a beautiful berry eyeshadow and terracota shade for the lips. These are the kinds of shades I like to wear during this time of the year so of course I love everything in the line.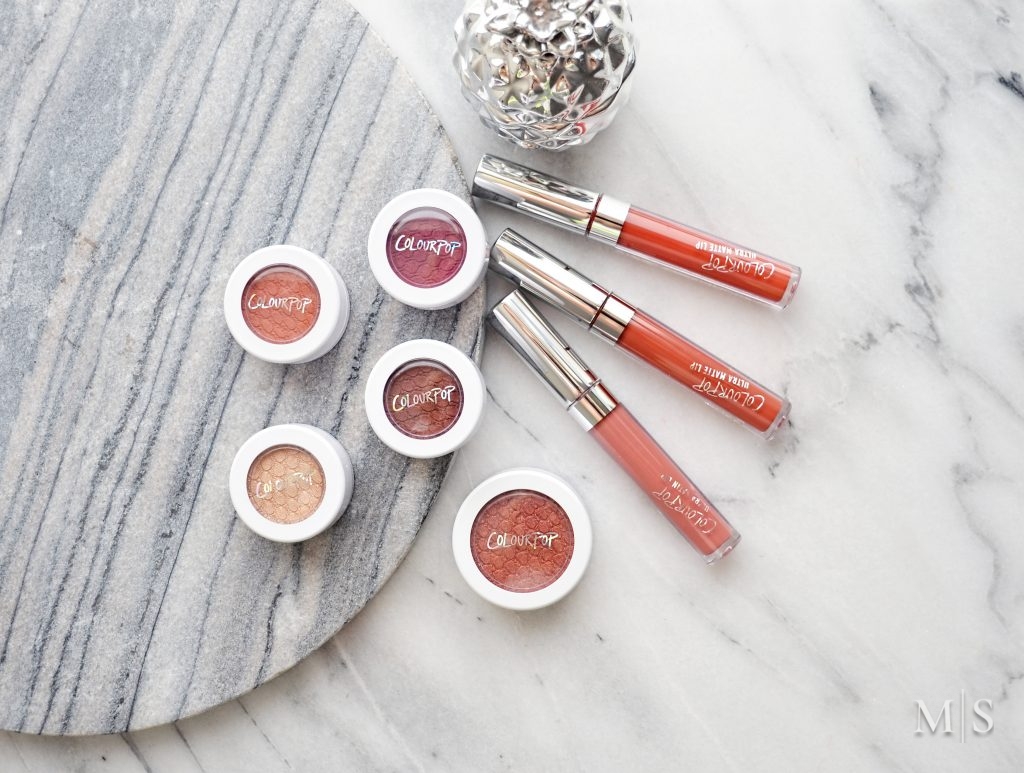 The four new eyeshadows in the collection are:
Jinxie ( a soft gold in pearlized finish)
Elixir (mid-tone true terracotta in matte finish)
Seeker (warm reddish brown in matte finish)
Paradox (cool toned burgundy red in satin finish)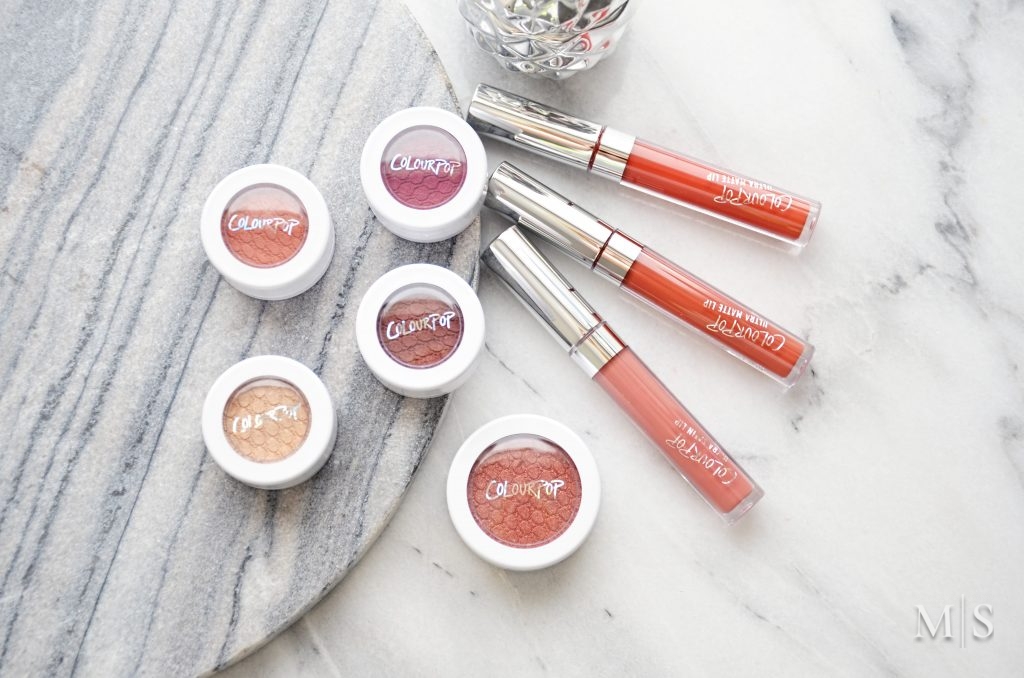 If you're not familiar with the Colourpop eyeshadow formula, they make eyeshadows that they're in between a powder and a cream so they have a very smooth texture that's also very pigmented. With the shimmery shades I find that you get the best pigmentation when you use your fingers for application but you can also use a flat synthetic brush. The colors in the collection are all gorgeous shades and perform really well on the eyes.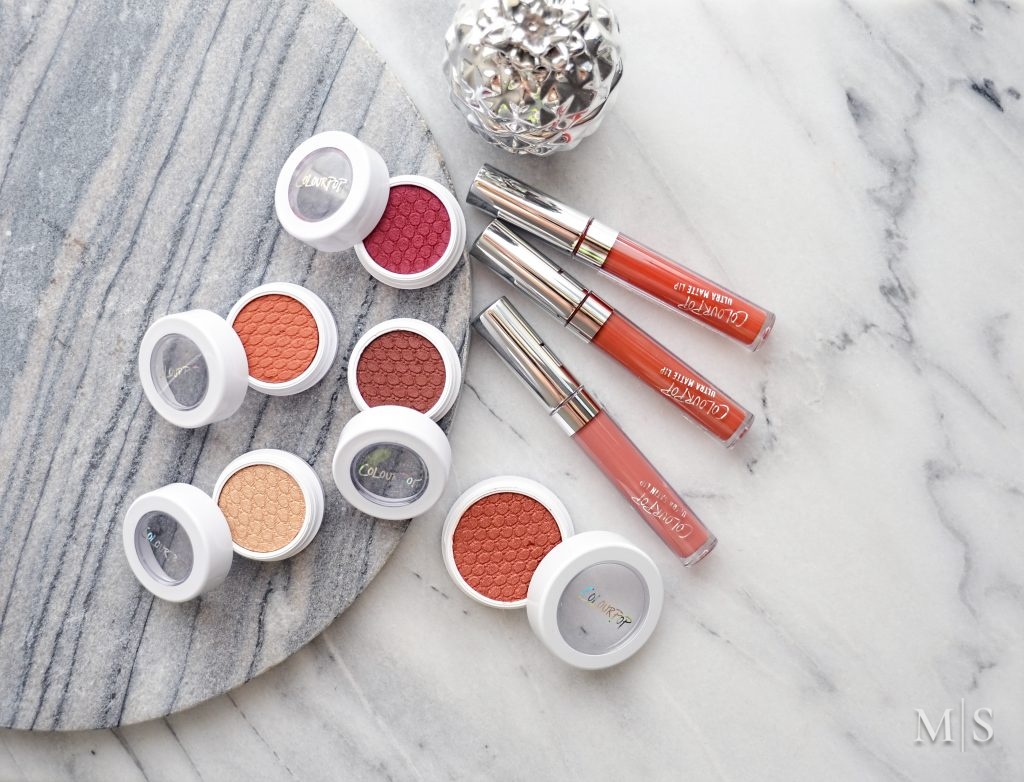 They also released one blush shade in Bardot which is described as a rusty red copper in pearlized finish. The blush might look scary and intense in the pan but when applied on the skin it gives a gorgeous warm orange flush of color that I love during the fall months. Bardot also gives a beautiful sheen finish on the cheeks without emphasizing any imperfection.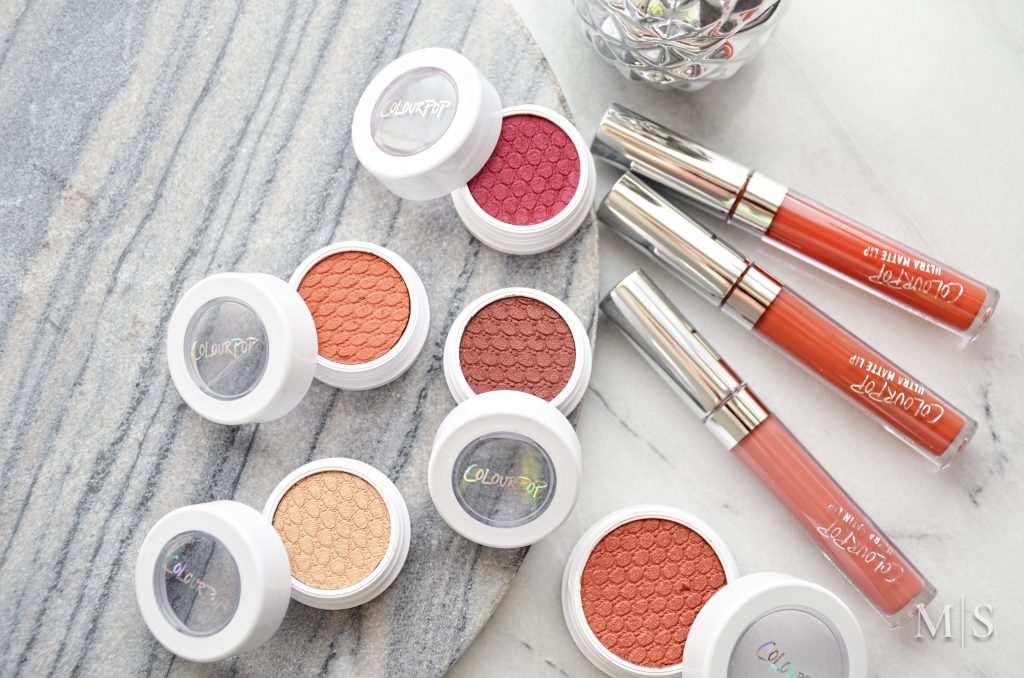 And lastly the three new lip shades, one is an Ultra Satin Lip in Calypso which is a mid-tone pinky nude shade. It's my first time trying the satin formula of the liquid lipsticks and I have to say that I actually prefer them over the ultra matte formula. Calypso feels very comfortable on the lips and also doesn't feel drying. They're not transfer proof like the ultra matte lipsticks but they last pretty well on the lips.
The other two lipsticks come in the Ultra Matte Lip formula. Mama is a beautiful true burnt orange shade and Love Bug is a rich terracotta shade and one of my favorite. Both shades apply evenly on the lips and as soon as they set they won't budge. These are super long lasting and transfer proof but they can feel a little drying on the lips so make sure to hydrate them before application.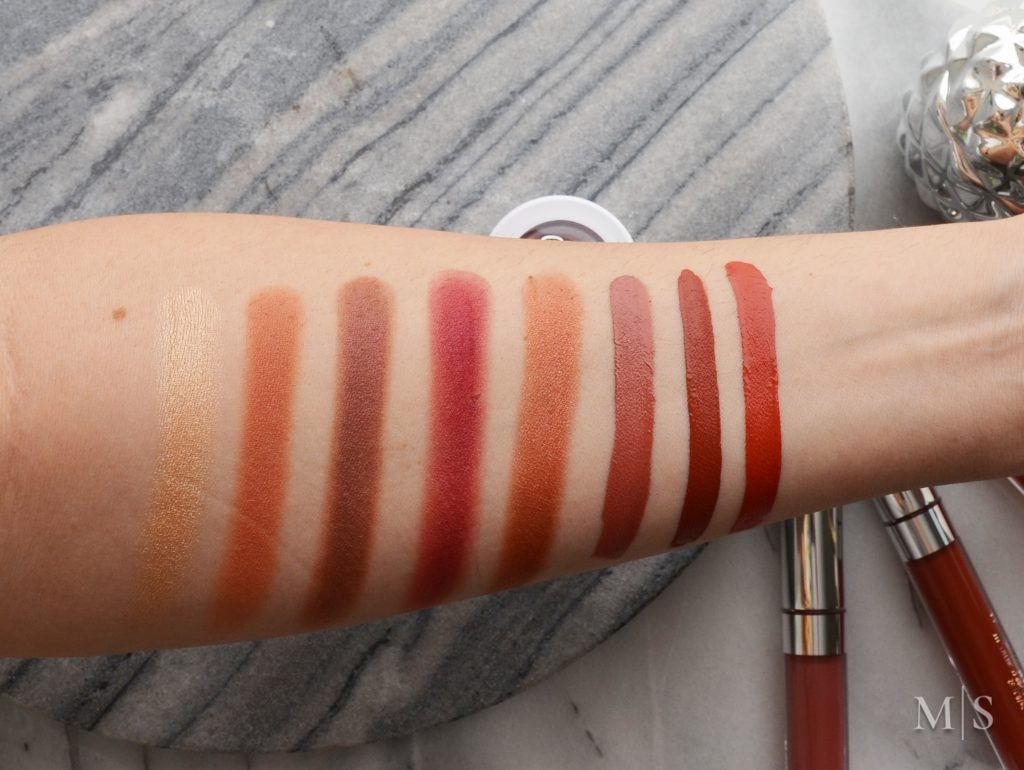 Swatches L to R: Jinxie, Elixir, Seeker, Paradox, Bardot, Calypso, Love Bug, Mama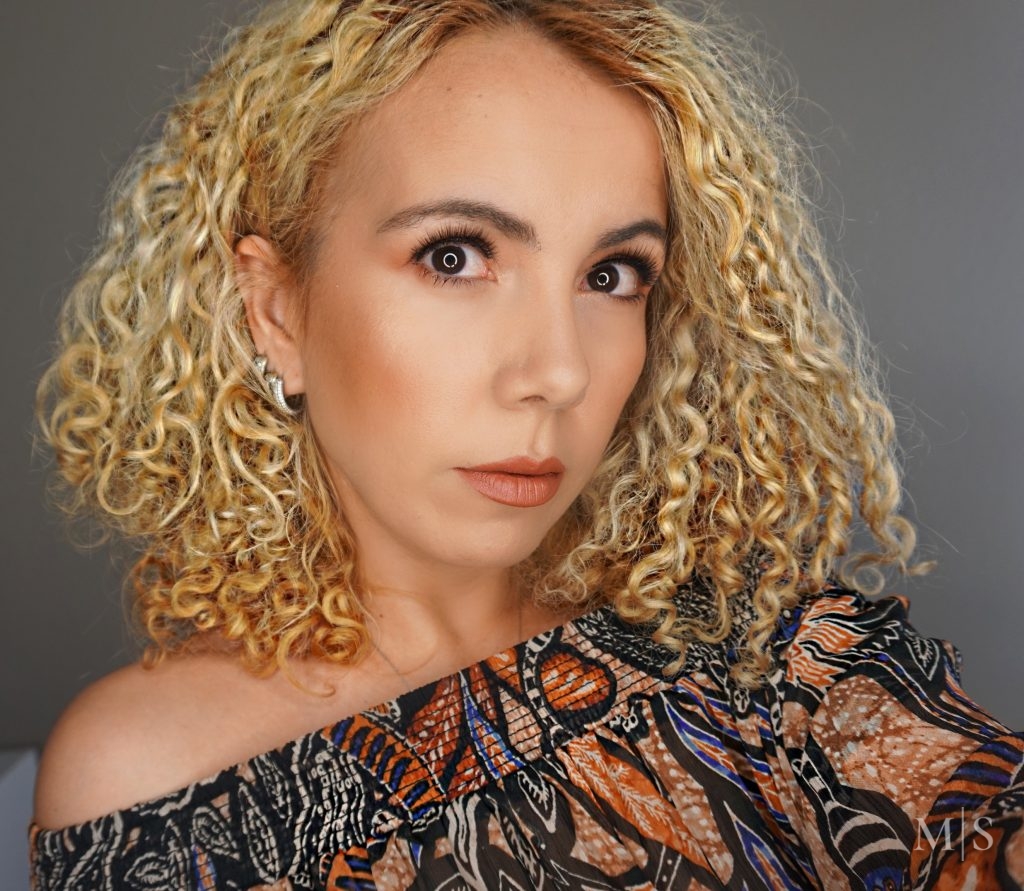 Colourpop Ultra Satin Lip in Calypso
Colourpop Ultra Matte Lip in Mama (also wearing all eyeshadows on my eyes and Bardot blush on the cheeks)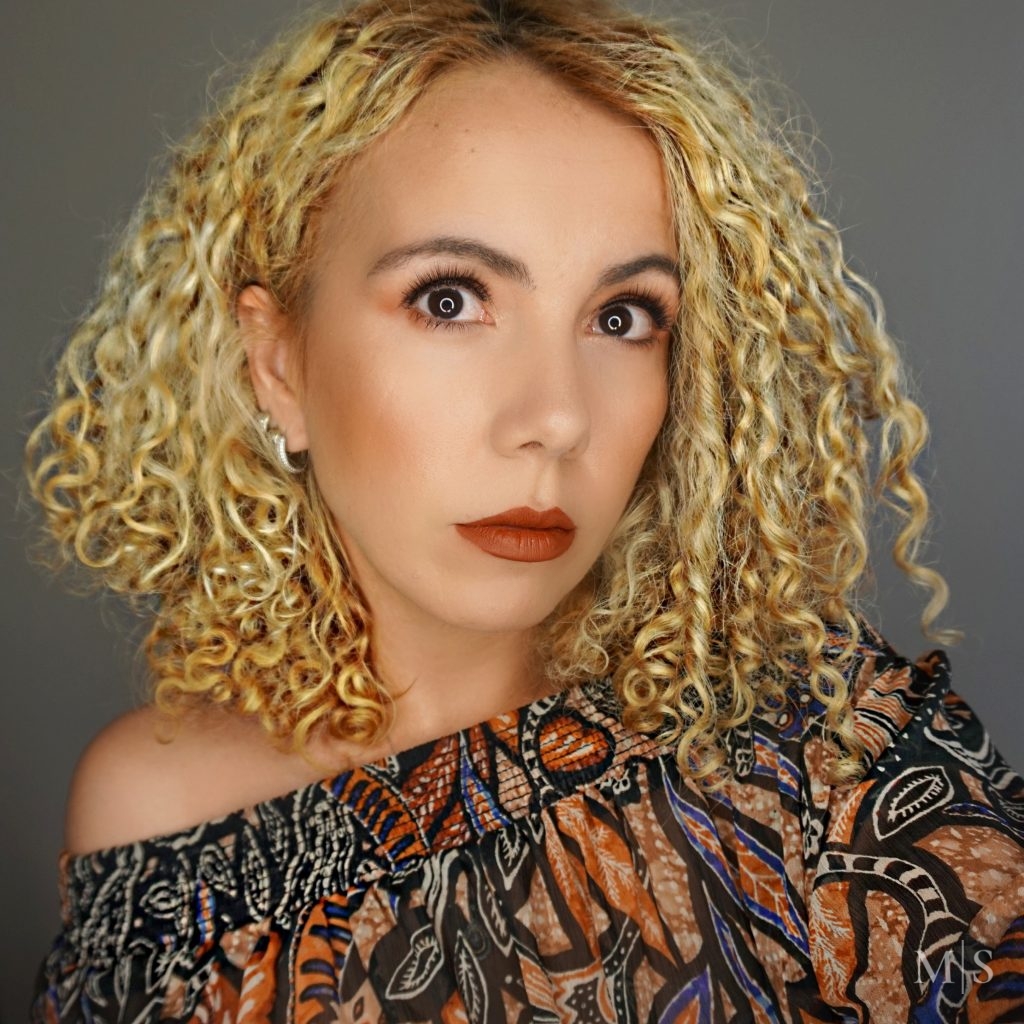 Colourpop Ultra Matte Lip in Love Bug
If you're looking for new fall shades to add to your collection and you're on a budget, the Colourpop Fall Collection is amazing. I love every product from the line and still can't figure out how they can make such quality products for the price that they're selling them.
Have you picked up anything recently from Colourpop?