I love using cream products in summer. Especially in humid and hot weather, I just prefer creams over powder because I find that they wear better on my skin. When it comes to cream blushes, I prefer a more natural, almost dewy finish. As for the formula, you have to be careful with creams as they can move or lift your base. The ones I'll mention here don't do that and work for most skin types.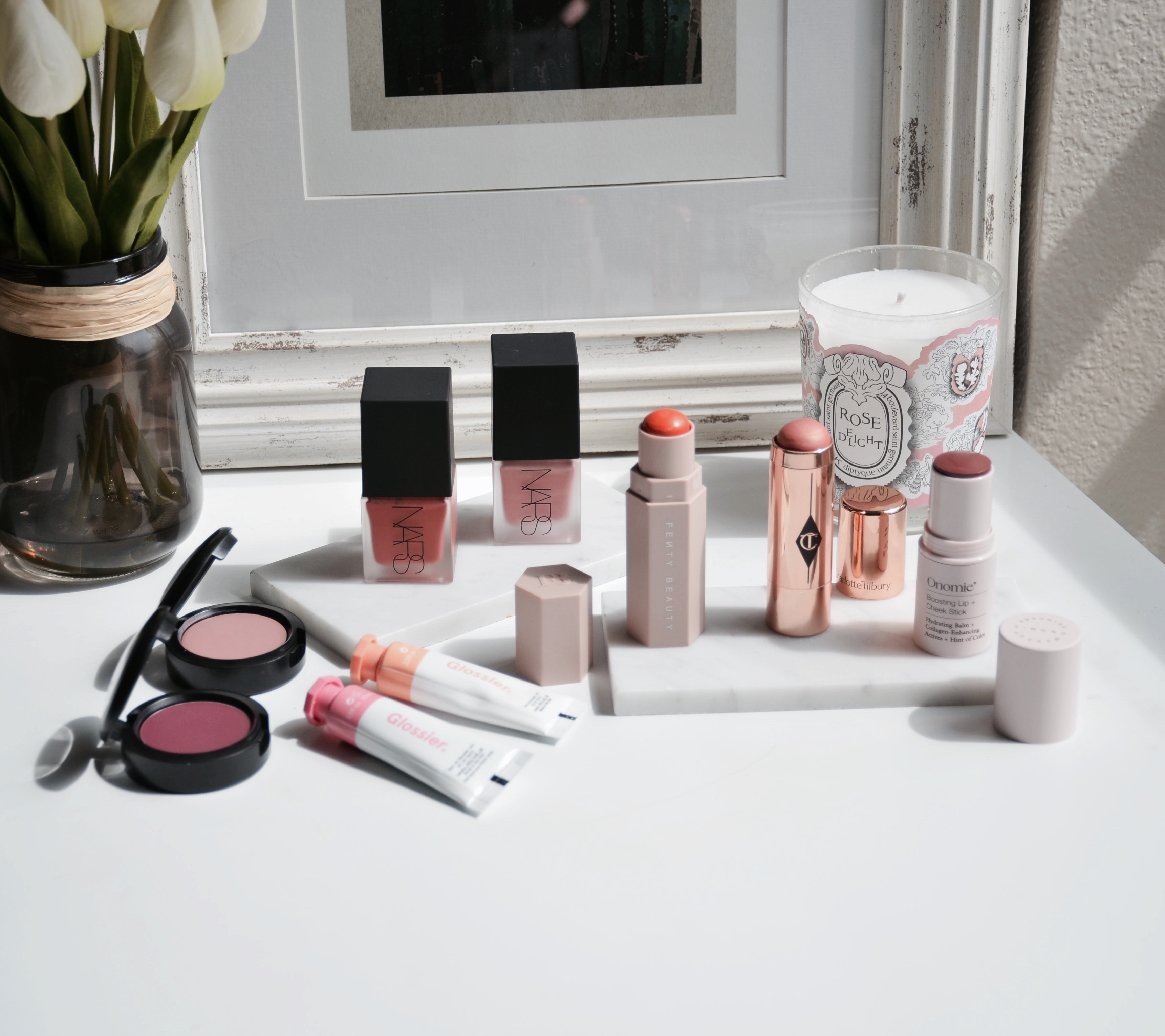 First up, are the Mac Cream Colour Bases. It is a sheer formula with a dewy finish that lasts really well on the skin. Mac has both shades that you can use as blushes but also some pretty highlighters. The highlighter shades give an almost wet look to the skin which I love (definitely check out the shade in Hush if you are light/medium or darker).The two shades that I have pictured were unfortunately limited edition shades and no longer available but Mac has some great ones that are part of the permanent line (favorites include Virgin Isle and Rich Coral).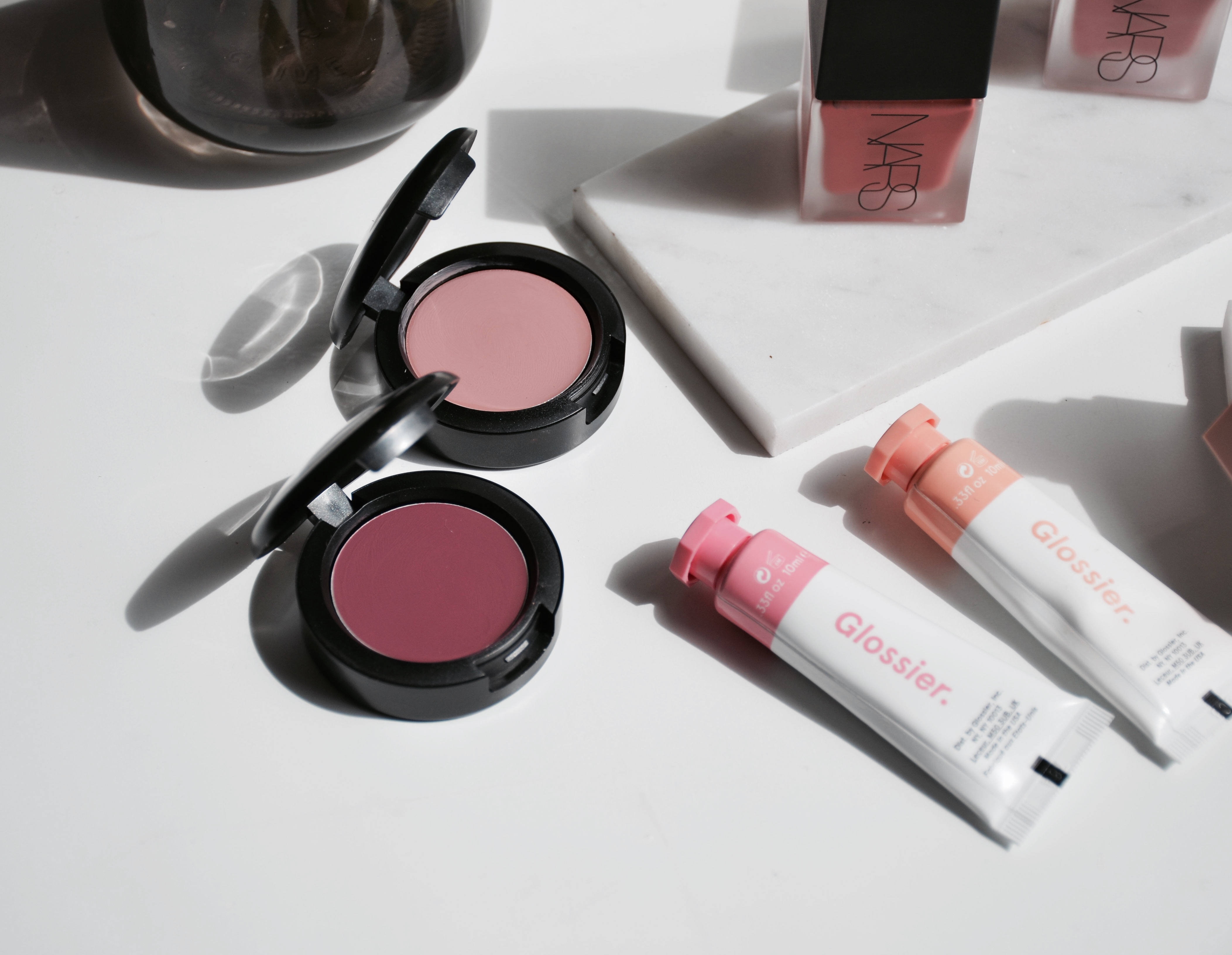 The Nars Liquid Blushes are not a cream, but they give the same effect. There are four shades in the permanent line and I have the shade in Luster (sheer golden apricot) and Orgasm (peachy ping with golden shimmer). The formula of the Nars Liquid Blushes is amazing. They are super pigmented so you literally need a dot and they blend and look so natural on the skin. I like to use a damp sponge for blending and just dab the product until it's sheered out.
The only con that I can think is that they are not very travel friendly as they come in glass bottles. Otherwise, they are amazing for summer.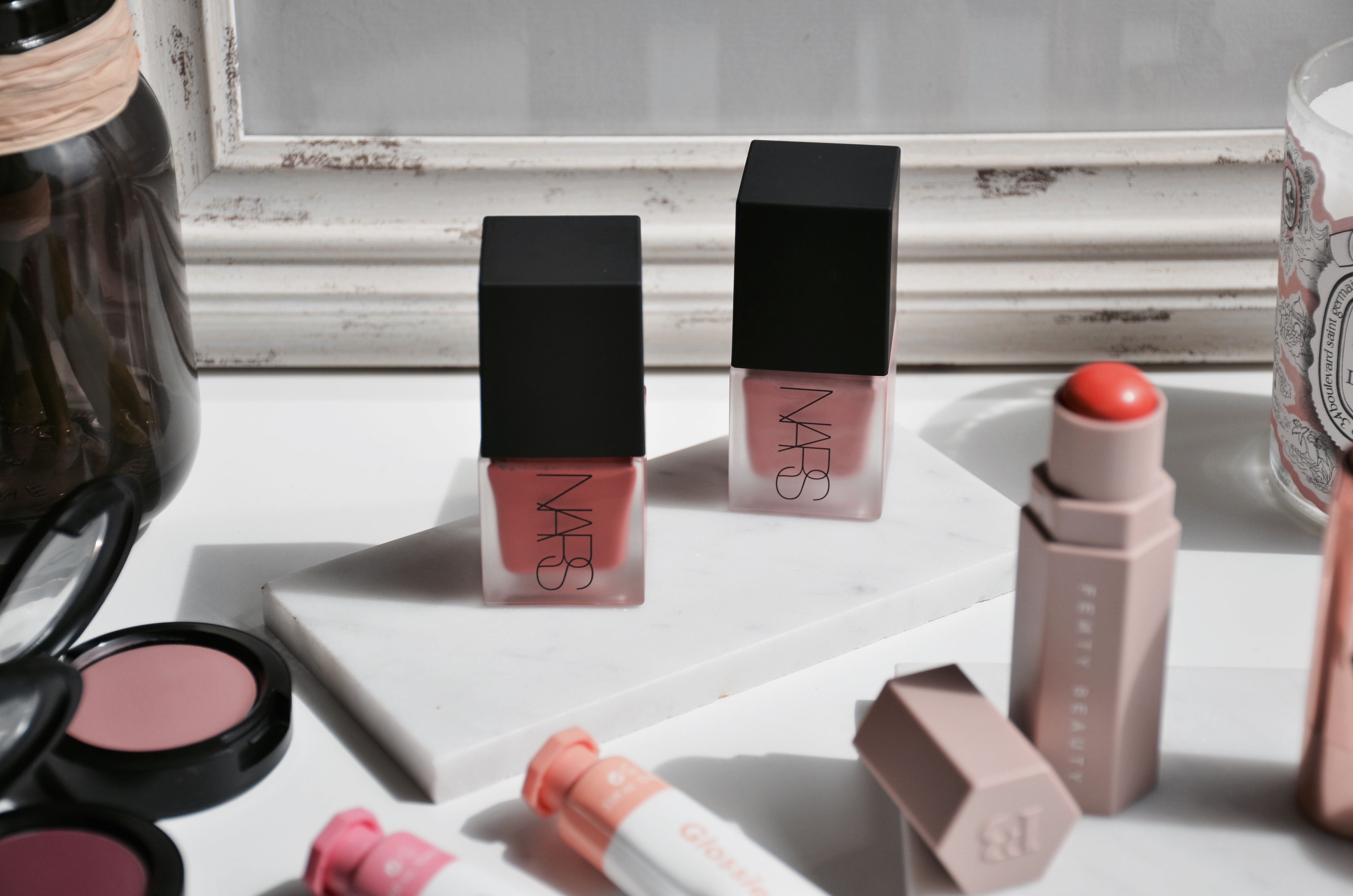 The Glossier Cloud Paints are also big favorites. They come in a tube and they are compact so, very travel friendly. The formula is pigmented but sheers out in to a nice wash of color and they last really well on my normal skin. There are four shades in the line and I have them all. Favorite and go to shades include Dusk (brownish nude), Puff (light cool toned pink) and Beam (coral peach).
For the Cloud Paints, you can either use your fingers for blending or use a damp sponge. Both ways work really well. The finish that they give is natural and dewy but not greasy looking.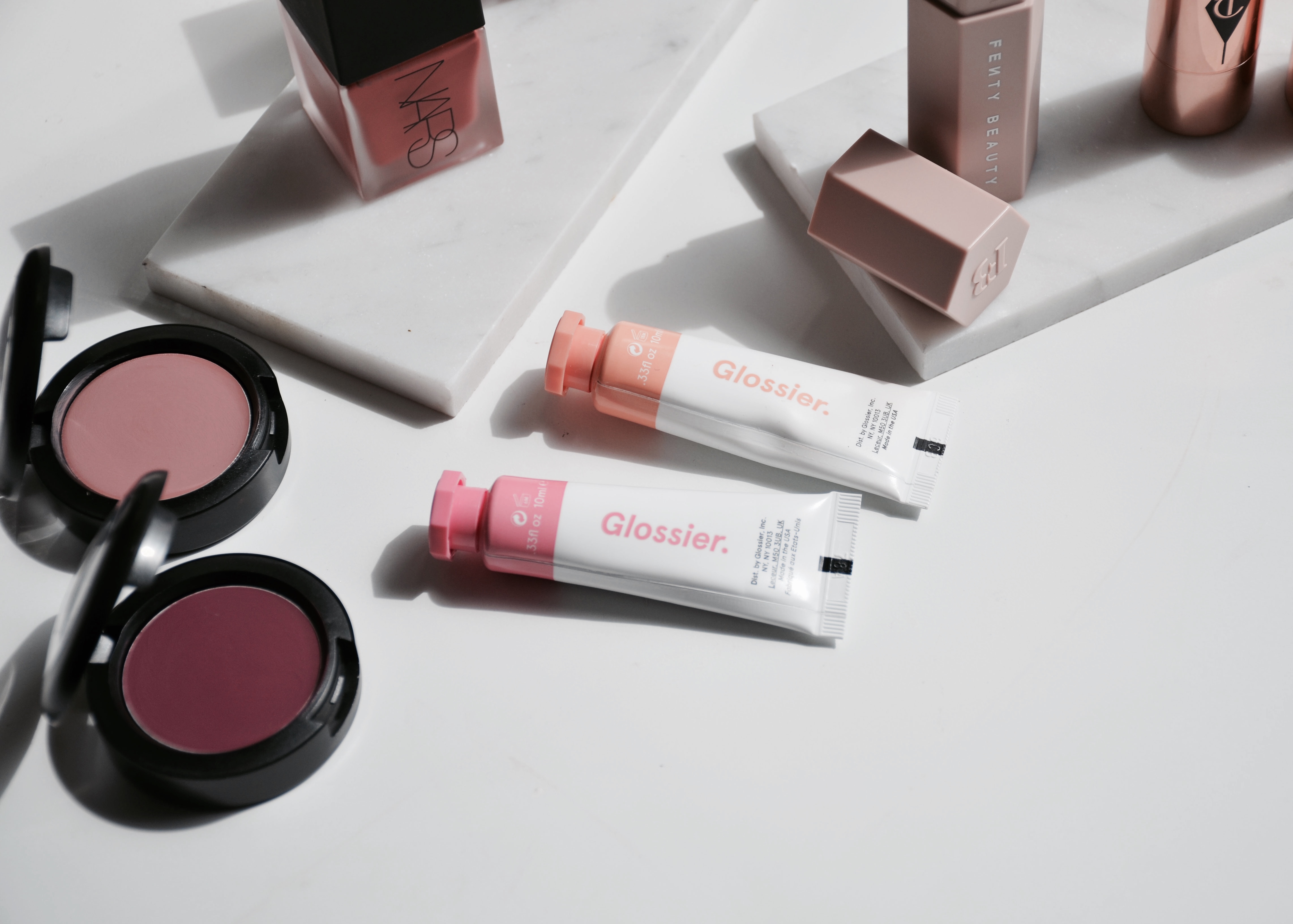 If you have oily or combo skin and you find that cream blushes don't last on your skin, you have to try the Fenty Beauty Match Stix. The formula of these is not as emollient so you need to warm it up with your fingers before application, but it lasts all day on the skin without setting.
There are contour and bronzing shades but also highlighters, blushes and concealer shades in the line. My favorite shade is Chili Mango which is a beautiful orange with gold shimmer.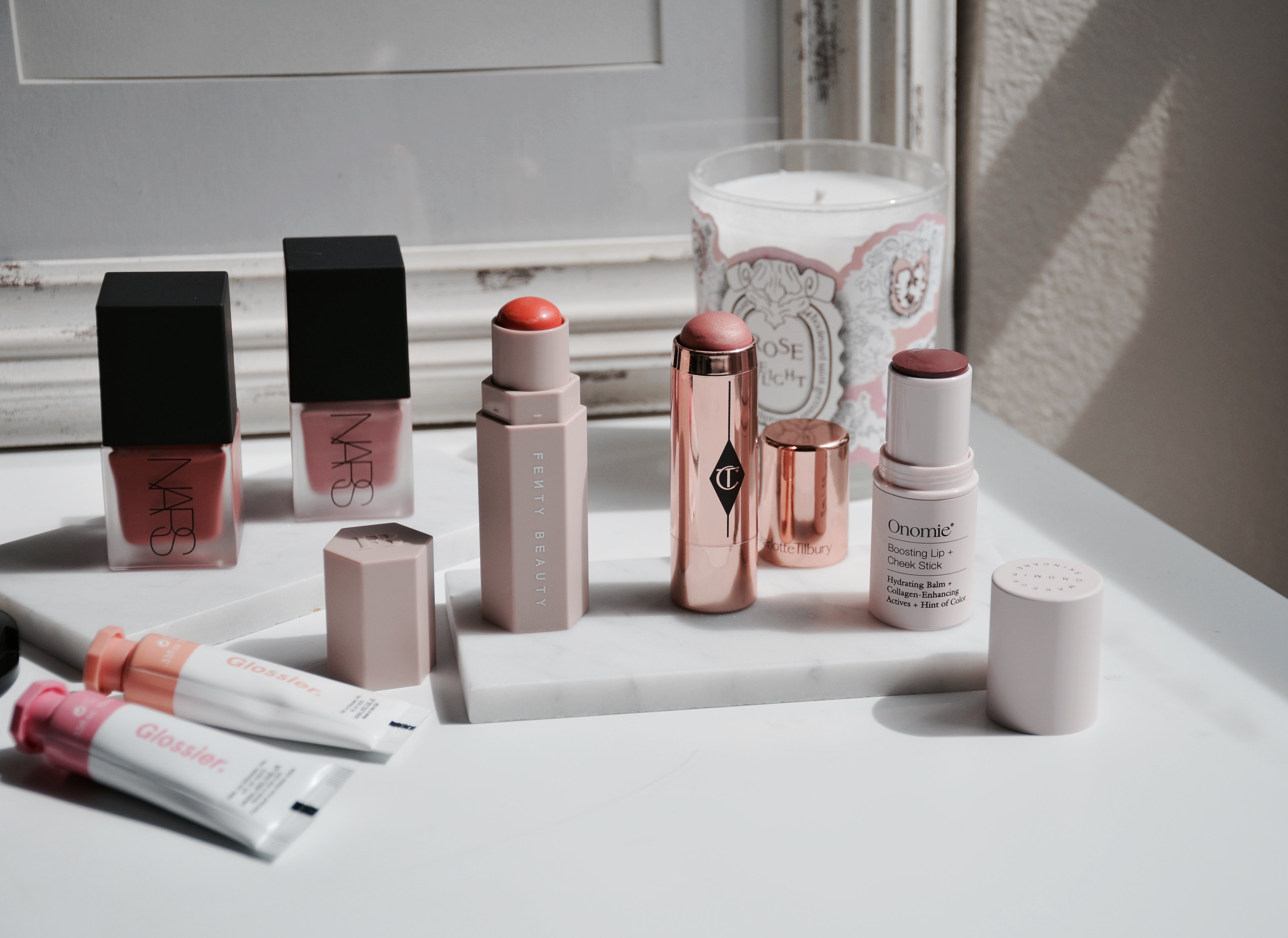 The Charlotte Tilbury Beach Sticks are one of my first love when it comes to cream blushes. The shade in Moon Beach is my go to shade when I want a peachy golden look on my cheeks. The formula is creamy and gives a beautiful dewy glow on the cheeks. Now these are also quite creamy so if you have oily skin I would skip these.
A newest discovery when it comes to cream blushes are the Onomie Boosting Lip + Cheek. They are a nourishing formula packed with Cacay Oil, Sunflower Seed Oil and Shea Butter and they give a sheer plumping glow on the skin. The line has three available shades and you can use them all both on the cheeks and lips.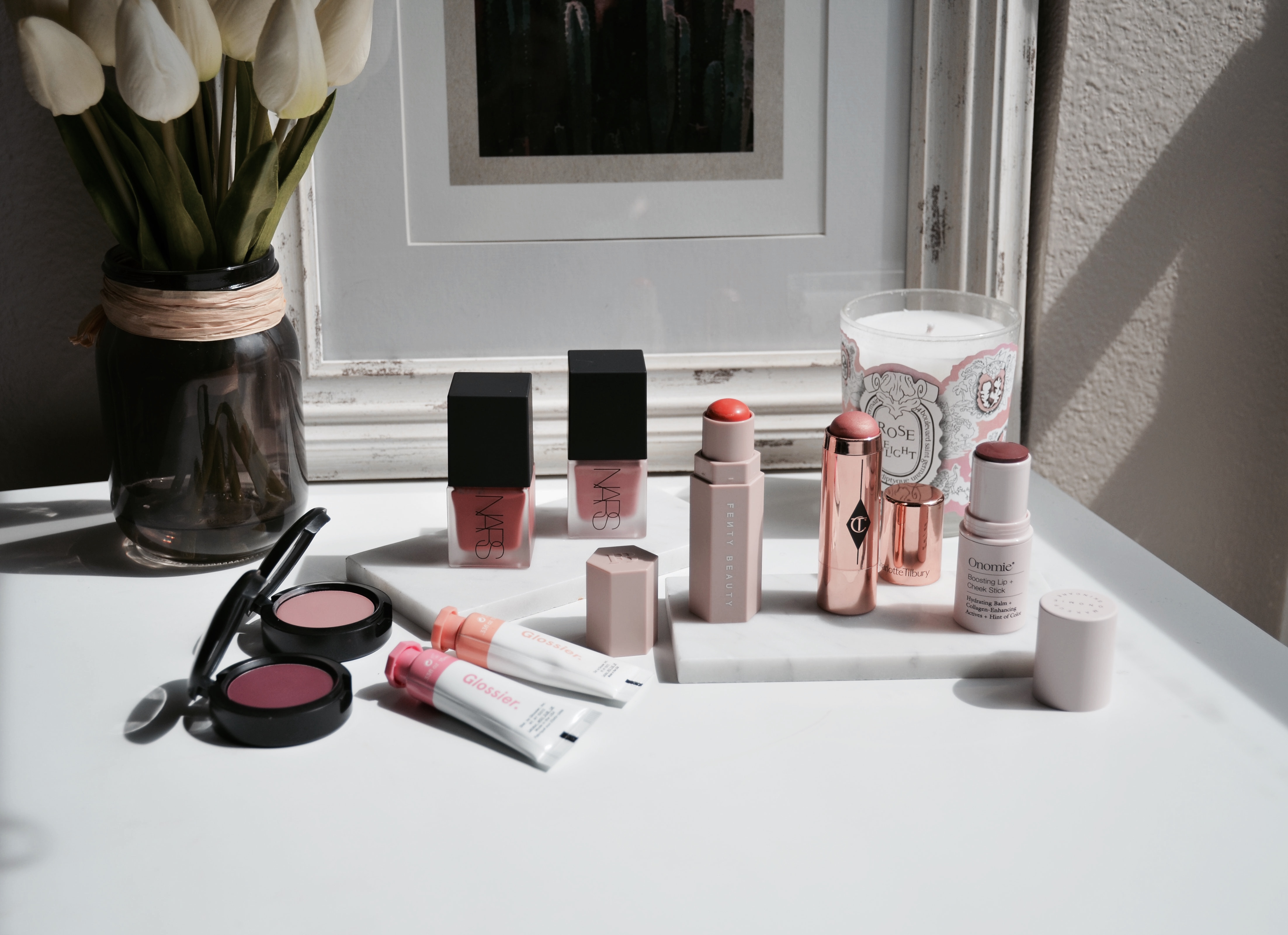 Swatches L to R: Nars Orgasm, Nars Luster, Fenty Beauty Chili Mango, Charlotte Tilbury Moon Beach, Glossier Beam, Glossier Puff, Onomie Tamar, Mac Cream Color Bases
What is your favorite formula when it comes to cream blushes? Now when I think about it, I forgot to include the Nudestix Nudies, which are also really nice.
SaveSaveSaveSaveSaveSaveSaveSaveSaveSave