Em Cosmetics Magic Hour Collection is the first limited edition collection from the brand. The collection features an eyeshadow palette, blush and three lip products in different formulas. As soon as I saw the promo for this collection, I knew I was going to love it. Soft peachy tones are my favorite to wear especially in summer.
The Divine Skies Eyeshadow Palette was inspired by the golden glow of magic hour so it features warm browns, peachy pinks in matte and shimmer finish. This is a compact palette that is perfect for travel or for day to day use. All the shades that come in the palette are wearable and both day and night time appropriate. You can create soft dreamy looks with the palette and looks that never look overdone.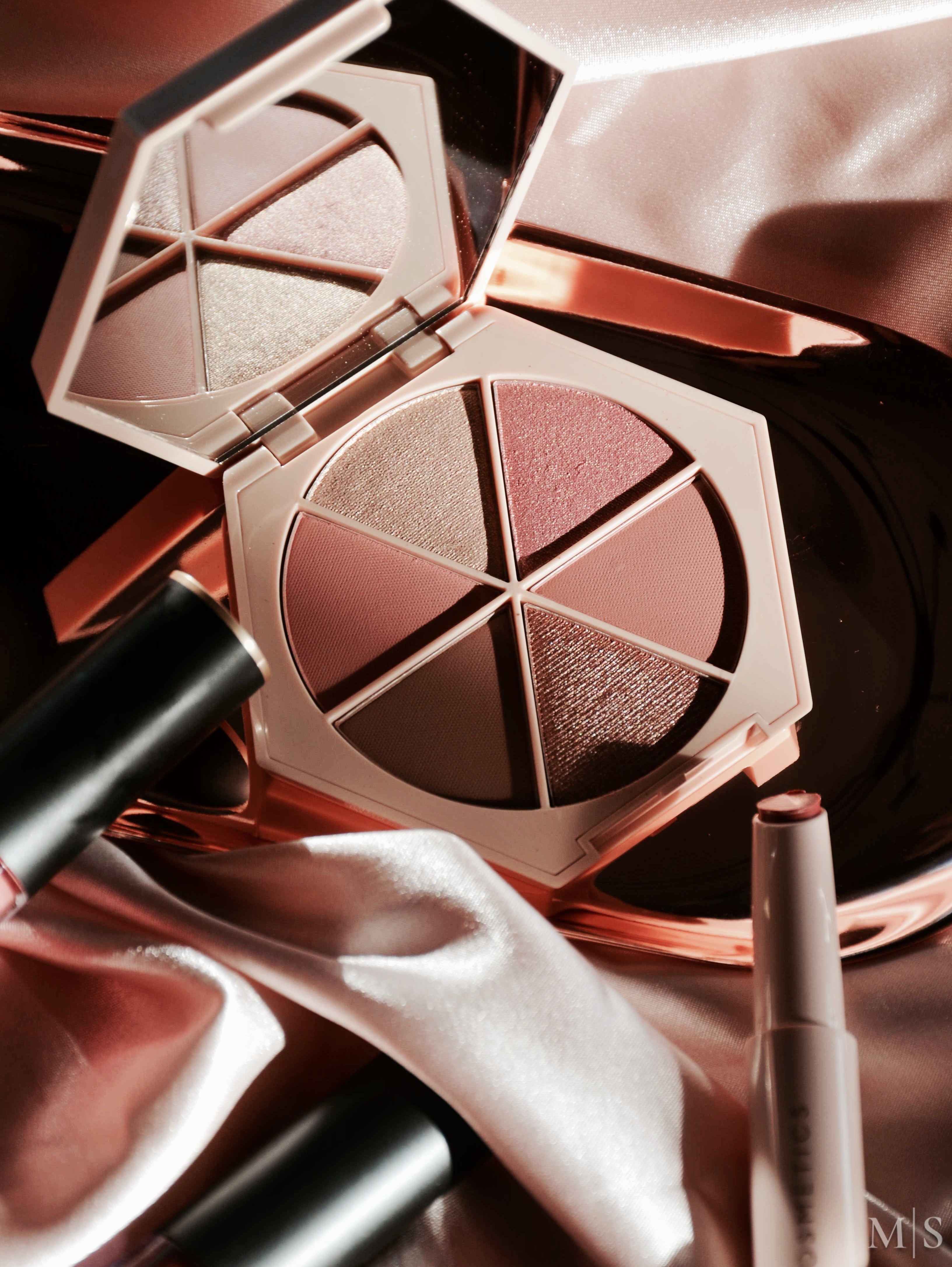 The formula of both the matte and shimmer shades feels like butter to the touch. They are very easy to work with and blend really well on the eyes. I didn't have problems with any of the shades in the palette which is very impressive for a first eyeshadow palette launch.
The palette is currently out of stock so I will keep you update if and when it gets back in stock.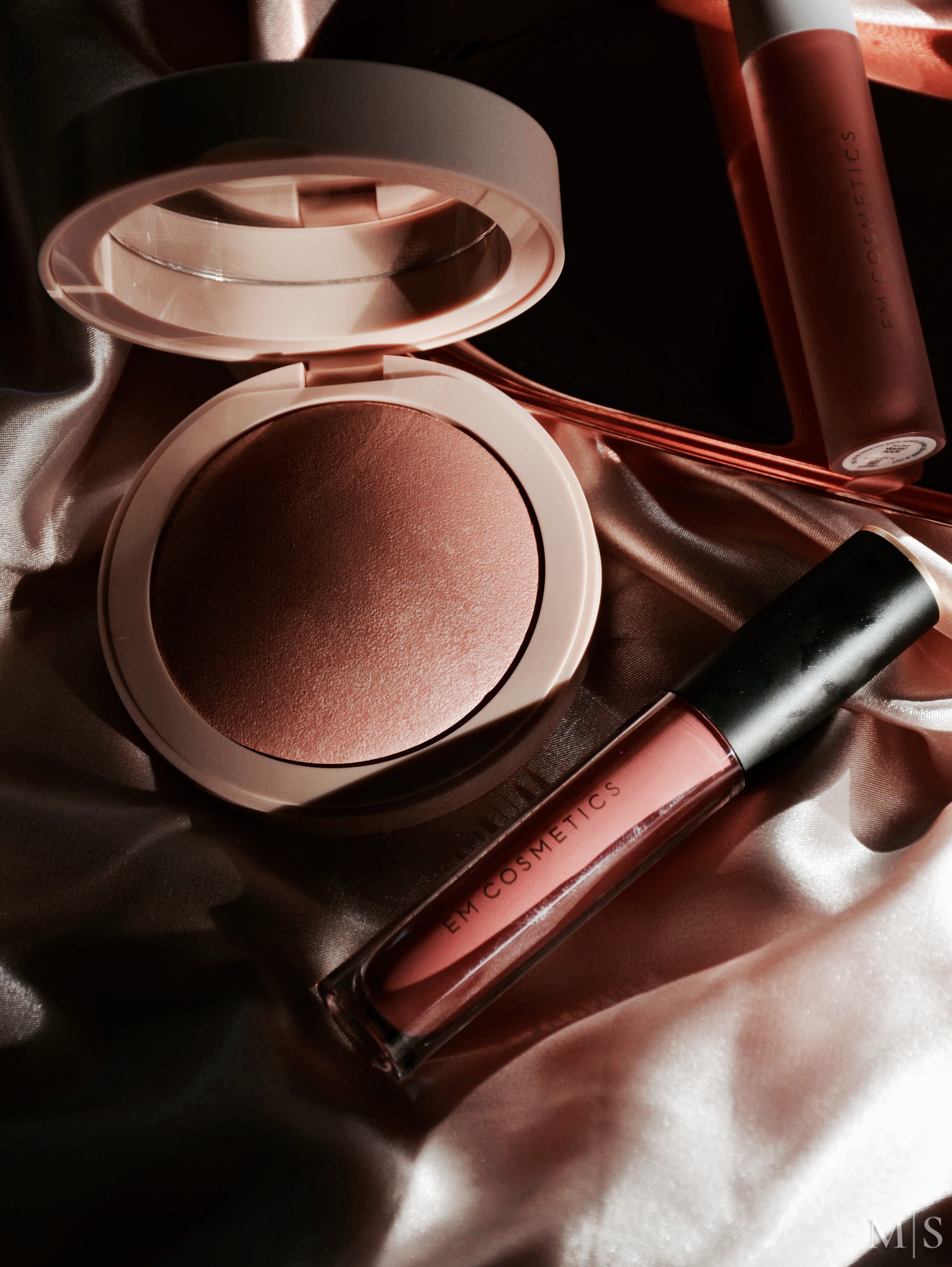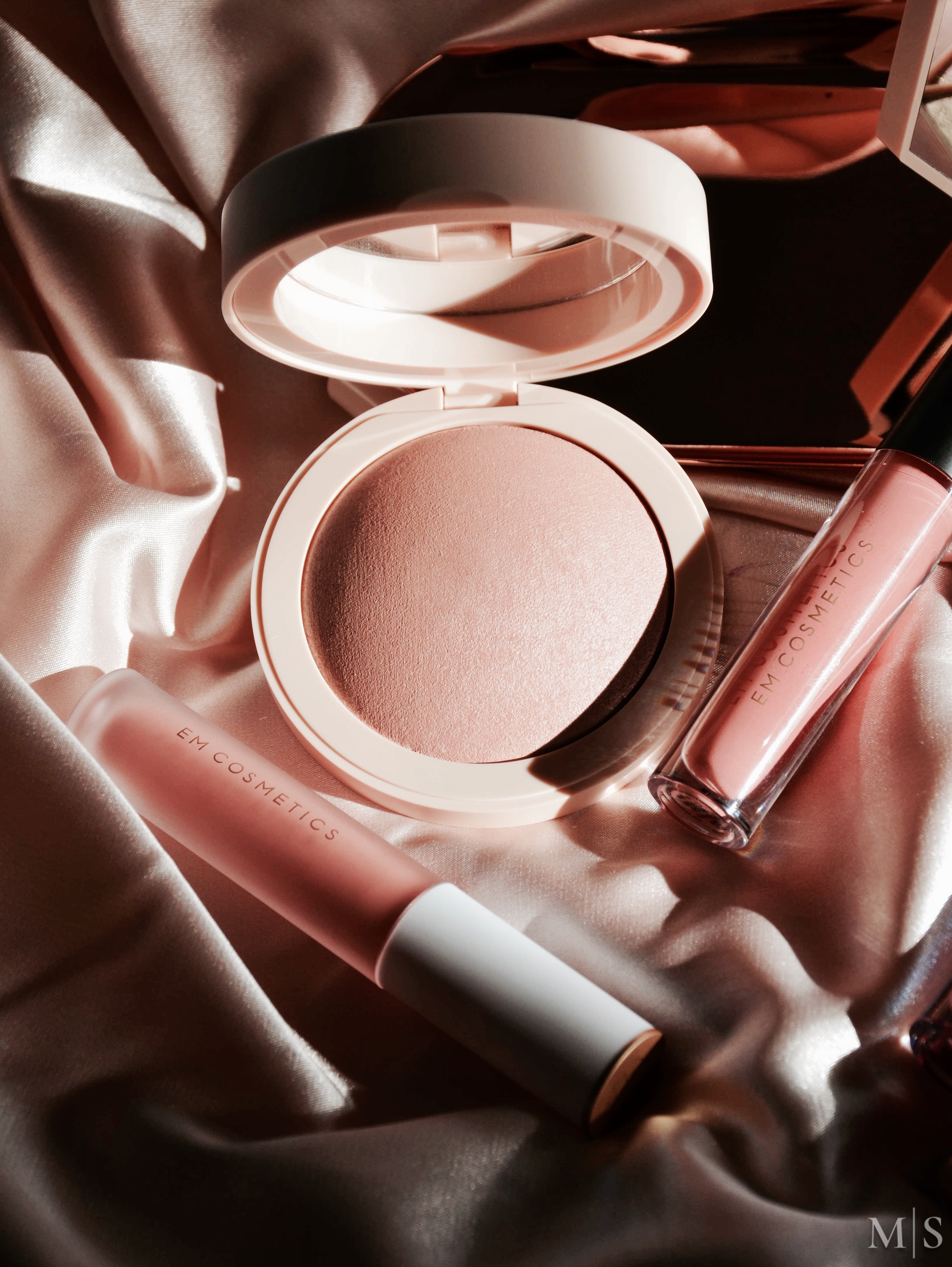 The other powder product in the Magic Hour Collection is the Heaven's Glow Radiant Veil Blush. This is a baked blush in a peachy pink shade that gives a beautiful glowy flush of color on the cheeks. Depending on your skin tone, you can use this shade either as a blush (fair-medium skin tones) or use it as a subtle highlighter (tan and deeper skin tones).
The formula of Heaven's Glow is very soft but not powdery. It gives a subtle glow but it doesn't emphasize any imperfections on the skin. If you like a soft flush of color, you will like the Heaven's Glow Radiant Veil Blush.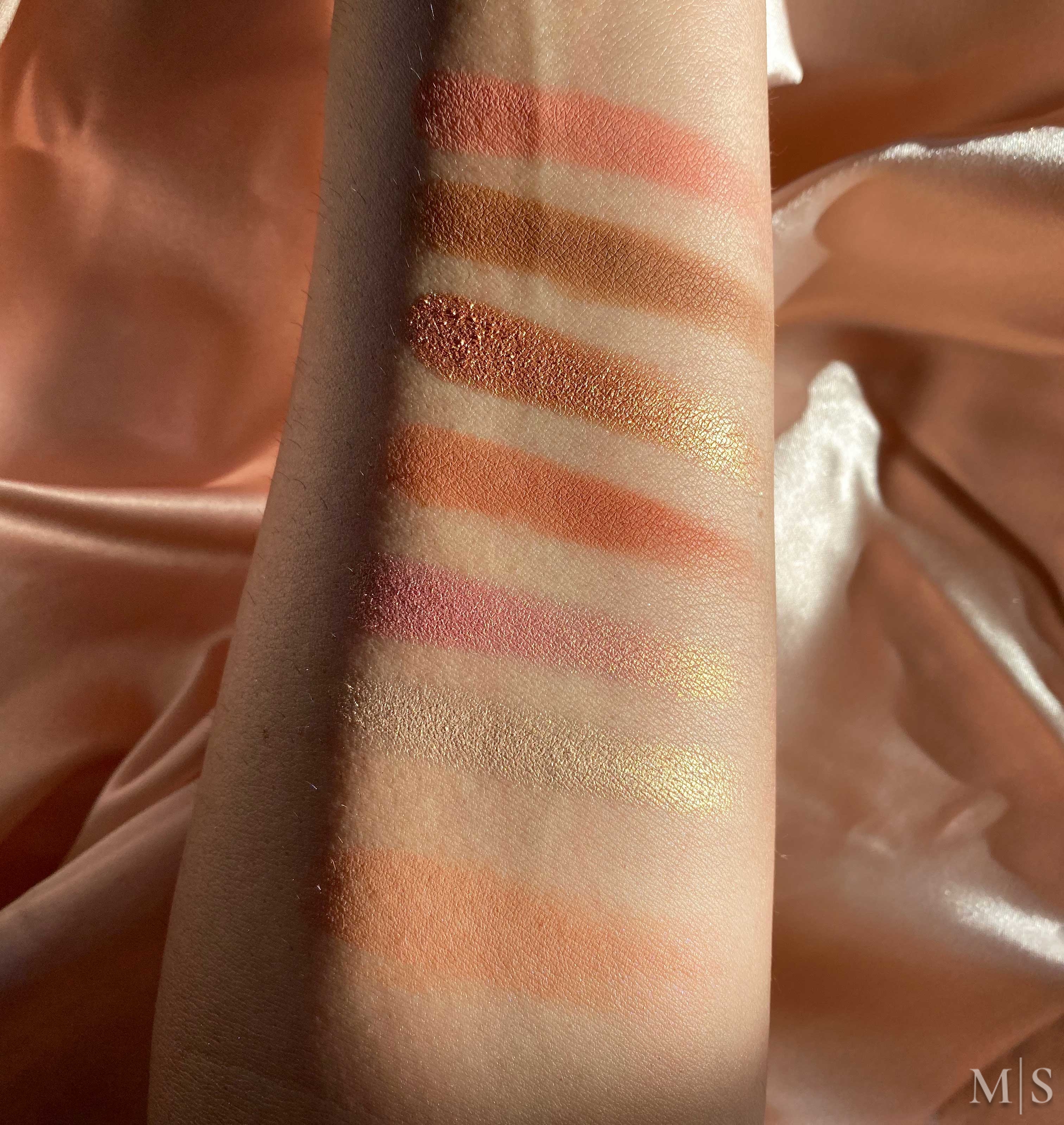 Swatches of the Heaven's Glow Radiant Veil Blush and Divine Skies Eyeshadow Palette (bottom to top)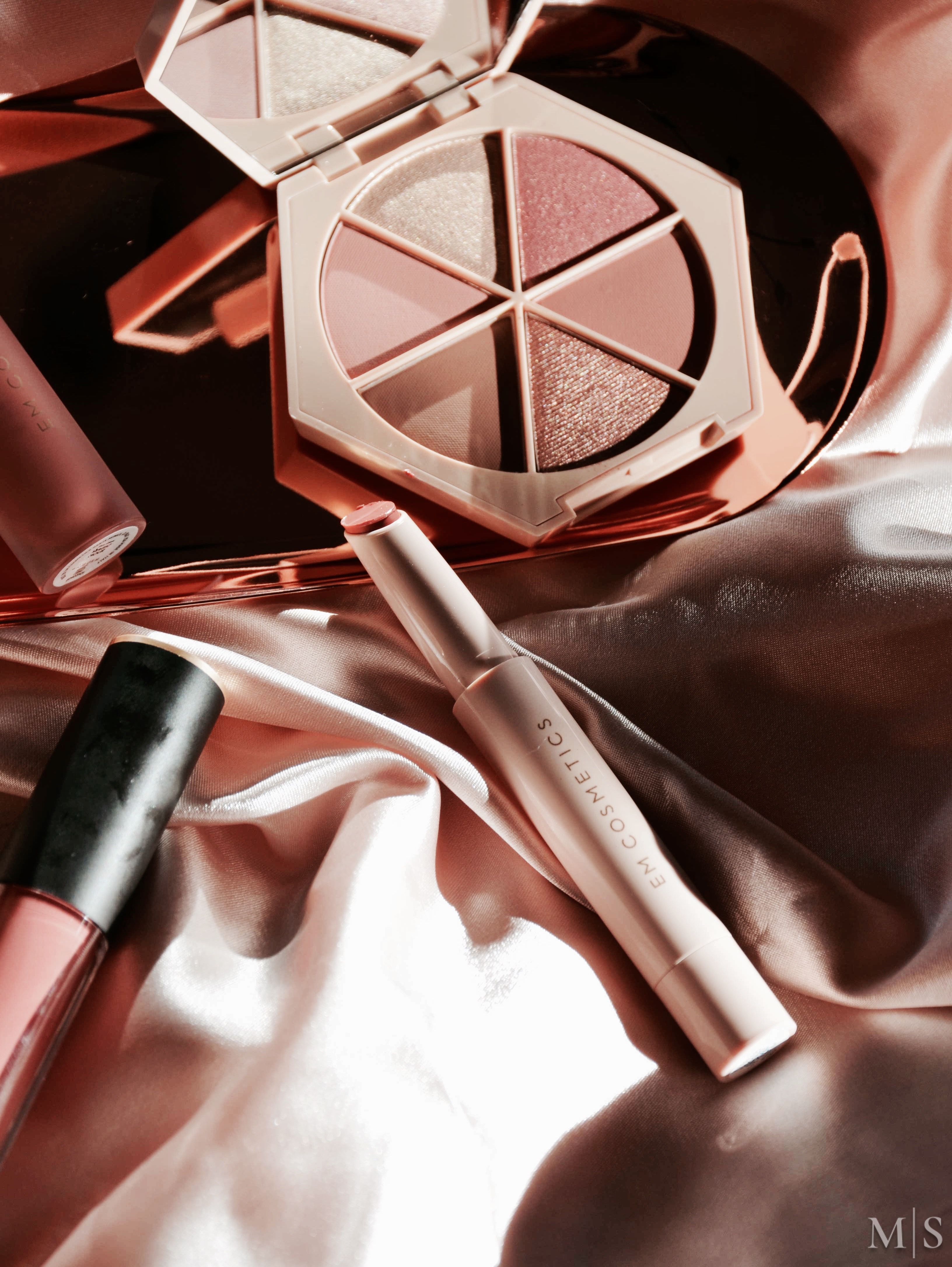 The Lip Cushion in Magic Hour is a new formula for Em. This is a tinted lip luminizer in a sheer peachy nude shade. It's a tinted lip balm that gives a sheer to light color and a glossy finish that resembles a gloss. Formulated with hyaluronic acid and Vitamin E, it feels very nourishing on the lips.
As soon as I tried the Lip Cushion, it went straight to my bag. This is a formula that I like to use both on makeup days but also on days when I'm wearing very minimal makeup (concealer and mascara).

Lip Cushion in Magic Hour
Both the Long Wearing Lip Creme and True Gloss are not a new formula for me. I've previously reviewed the True Gloss (you can find details about the formula and swatches of all shades).
The Long Wearing Lip Creme is a liquid lipstick formula. It's a whipped formula that doesn't feel drying on the lips and wears well through the day. These days I don't reach a lot for liquid lipsticks, but I really like this formula.

Long Wearing Lip Creme in Magic Hour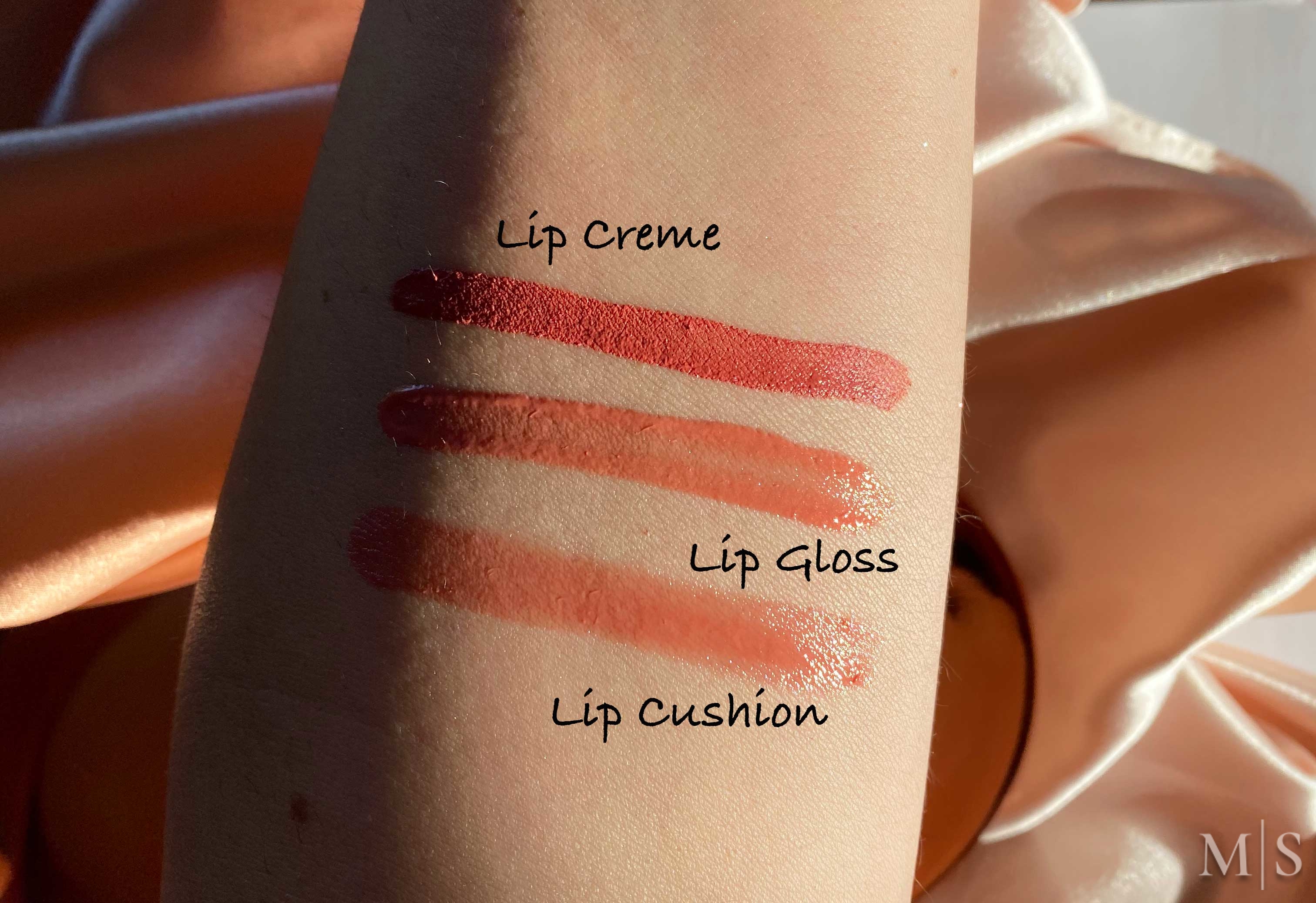 I also wanted to include swatches of the two new shades from the Long-Wearing Lip Creme in Evening Prim Rose and Red Divine. Both shades are dark vampy shades that are perfect for the winter. These are not part of the Magic Hour Collections, they are just new additions to the permanent line.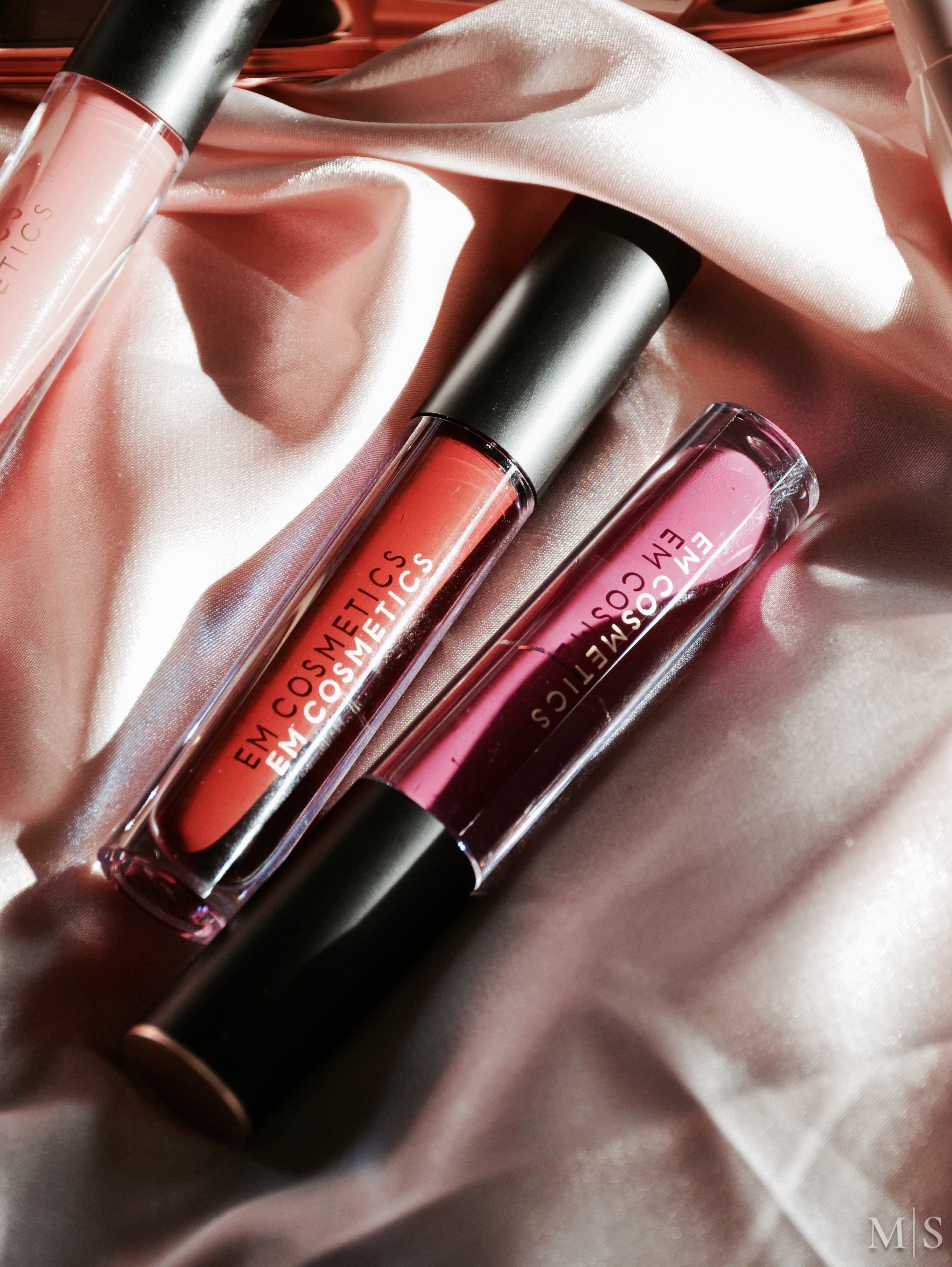 Evening Prim Rose

Red Divine
Bottom line, I have nothing but love for the Em Cosmetics Magic Hour Collection. I can't really pick a favorite as every product is so beautiful and performs really well. If you can only get one product from the collection, I would get the Lip Cushion. It is such a good tinted lip balm that I've been using a ton since I got it.
*PR Sample