I've been using clean beauty, specifically makeup products a lot these days. I'm so glad that we have so many options now when it comes to clean beauty! I don't think I would ever go completely clean just because of what I do, but it is nice to have so many clean makeup options that also perform well. Since I had the pleasure of testing some products from Ilia Beauty, I decided to do a feature and tell you what I liked from the brand.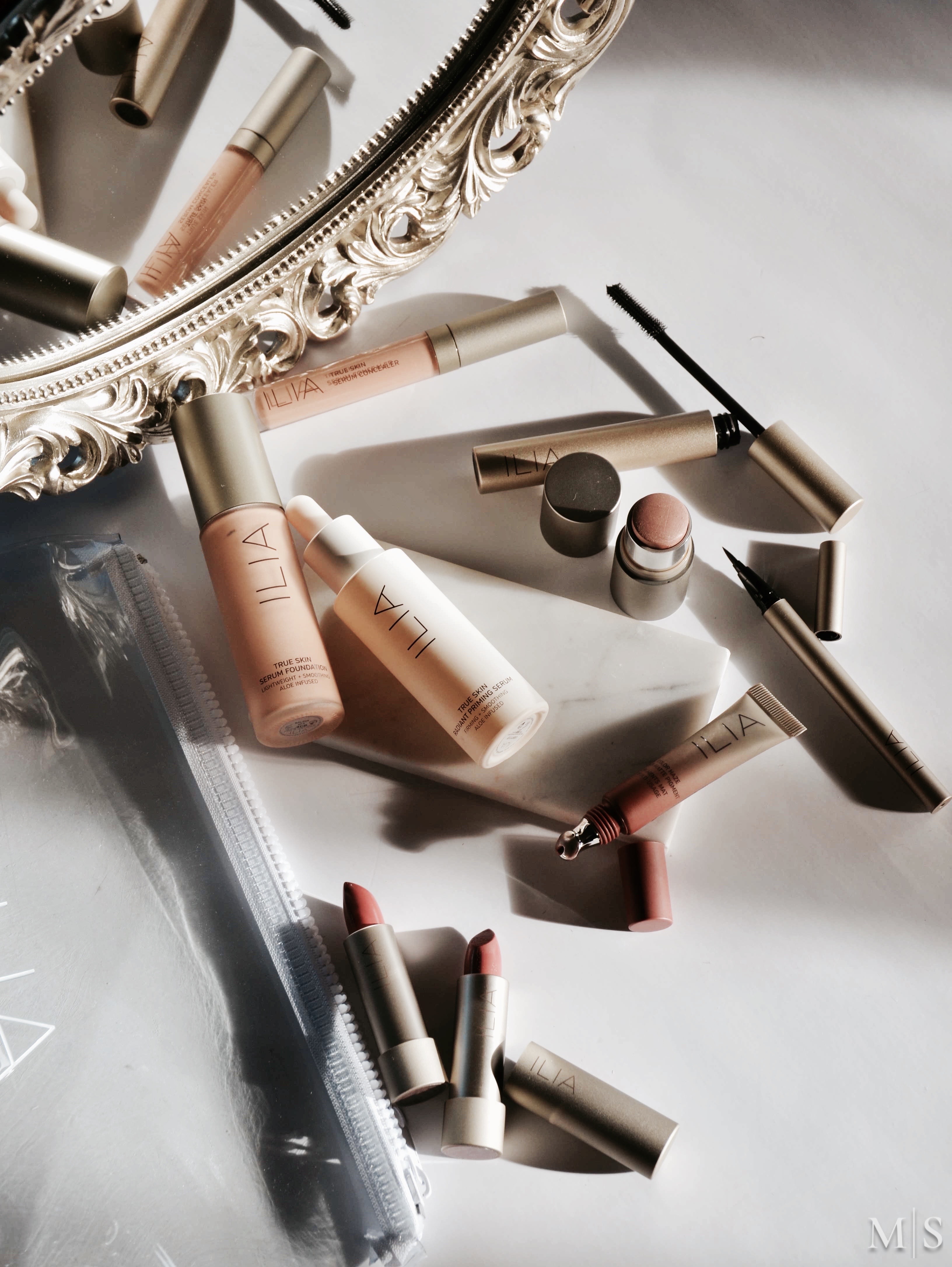 Ilia Beauty is a clean makeup brand that includes skin loving, natural and organic ingredients in their products. They have a descent amount of products that range from base products like foundation and concealer but also a ton of color that comes from their amazing lipstick line.
From the base products, I had the pleasure of trying the True Skin Radiant Priming Serum, True Skin Serum Foundation and True Skin Serum Concealer.
The True Skin Radiant Priming Serum is a silicone free priming serum that also provides skincare benefits while prepping the skin for foundation.
Highlighted Ingredients:
– Hibiscus Extract: Helps to protect against free radical damage.
– Mastic: Helps to mattify the look of skin throughout the day.
– Beta-Glucan: Helps to reduce the appearance of fine lines and wrinkles.
True Skin Radiant Priming Serum is vegan, cruelty-free, and gluten-free.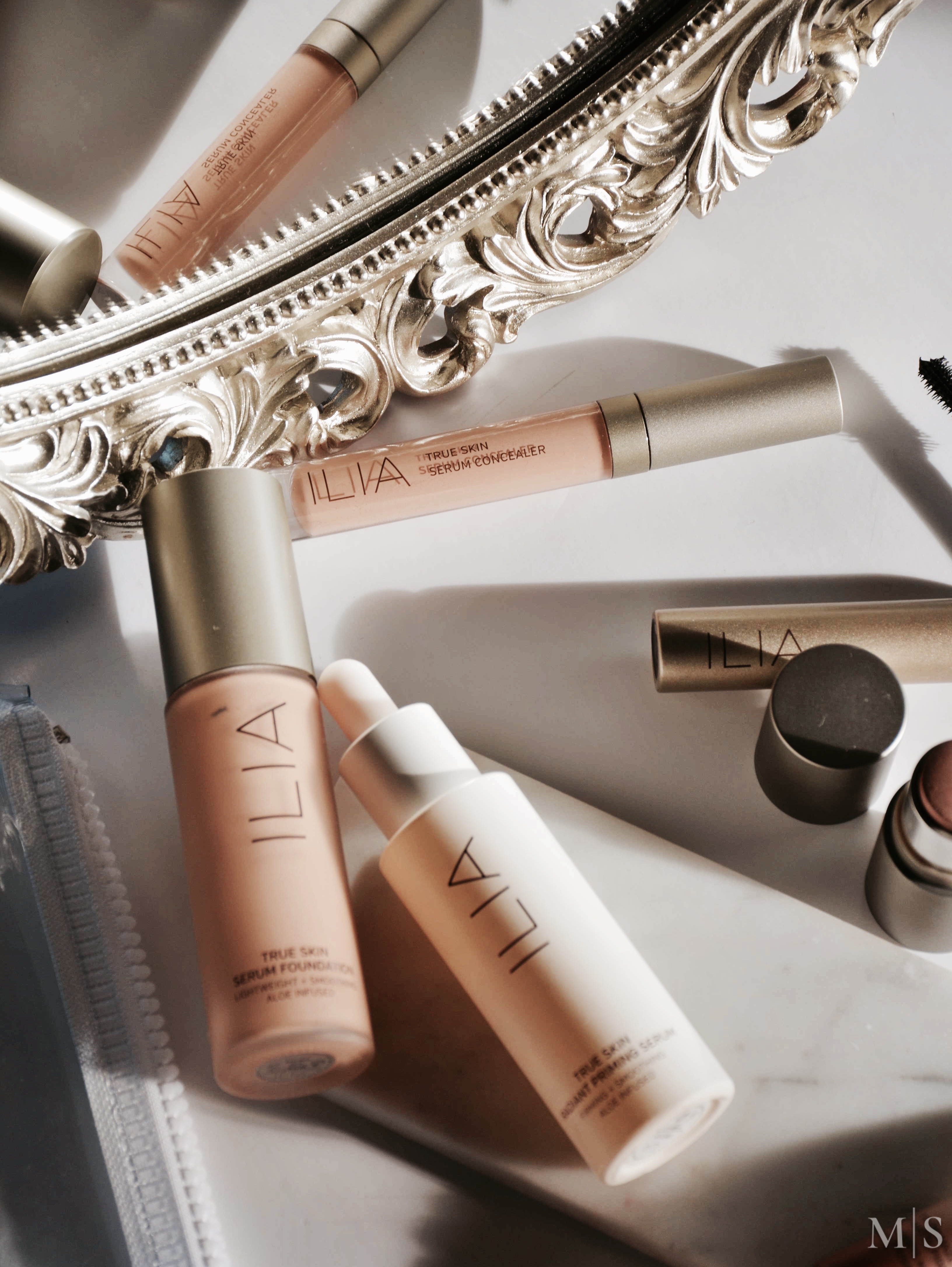 The texture of the True Skin Radiant Priming Serum is runny. The priming serum feels hydrating on the skin but also not heavy. It sinks in right away after application and leaves a tacky feeling which is perfect for foundation. If you have dry skin though, I don't think this would be hydrating enough. For my normal skin, I can use it as a hydrating serum whenever I don't have any dry patches to deal with. It is a good clean primer but I don't think it's a must.
The True Skin Serum Foundation is a serum infused foundation that provides light to medium coverage and a radiant finish. This is a very lightweight foundation that has a beautiful skin like finish. I would say that it provides good light but buildable coverage and a radiant satin finish. The foundation doesn't leave a tacky feeling after application so if you have dry skin, you can definitely get away without applying any powder.
It is available in 18 shades and my perfect match is the shade Salina, which is listed for light to medium skin tones with neutral warm undertones. The undertone of Salina is more neutral than warm/yellow which is my preference.
If you are like me and you like your base on the natural side, I highly recommend at least getting a sample of the True Skin Serum Foundation. Since it's a radiant foundation, it is great for someone who has normal, dry or combination skin. I think even if you are oily, you can still wear it, but of course you will need powder on top.
The last base product from Ilia is the True Skin Serum Concealer. This is a lightweight serum concealer that provides light to medium coverage. I've been using this concealer since I received it. It is not full coverage but covers enough darkness that I have under the eyes. I love it because it is not heavy or cakey and doesn't settle in to any lines. It's also hydrating but it doesn't crease (I always set my concealer) or move through the day.
I would compare the True Skin Serum Concealer to the First Aid Beauty Avocado Concealer, just with a little bit more coverage. It works great if you have dry under eye area. I also like that it looks ok even when I use it on it's own. It's been my go to concealer and has a permanent place in my daily makeup drawer. Highly recommend!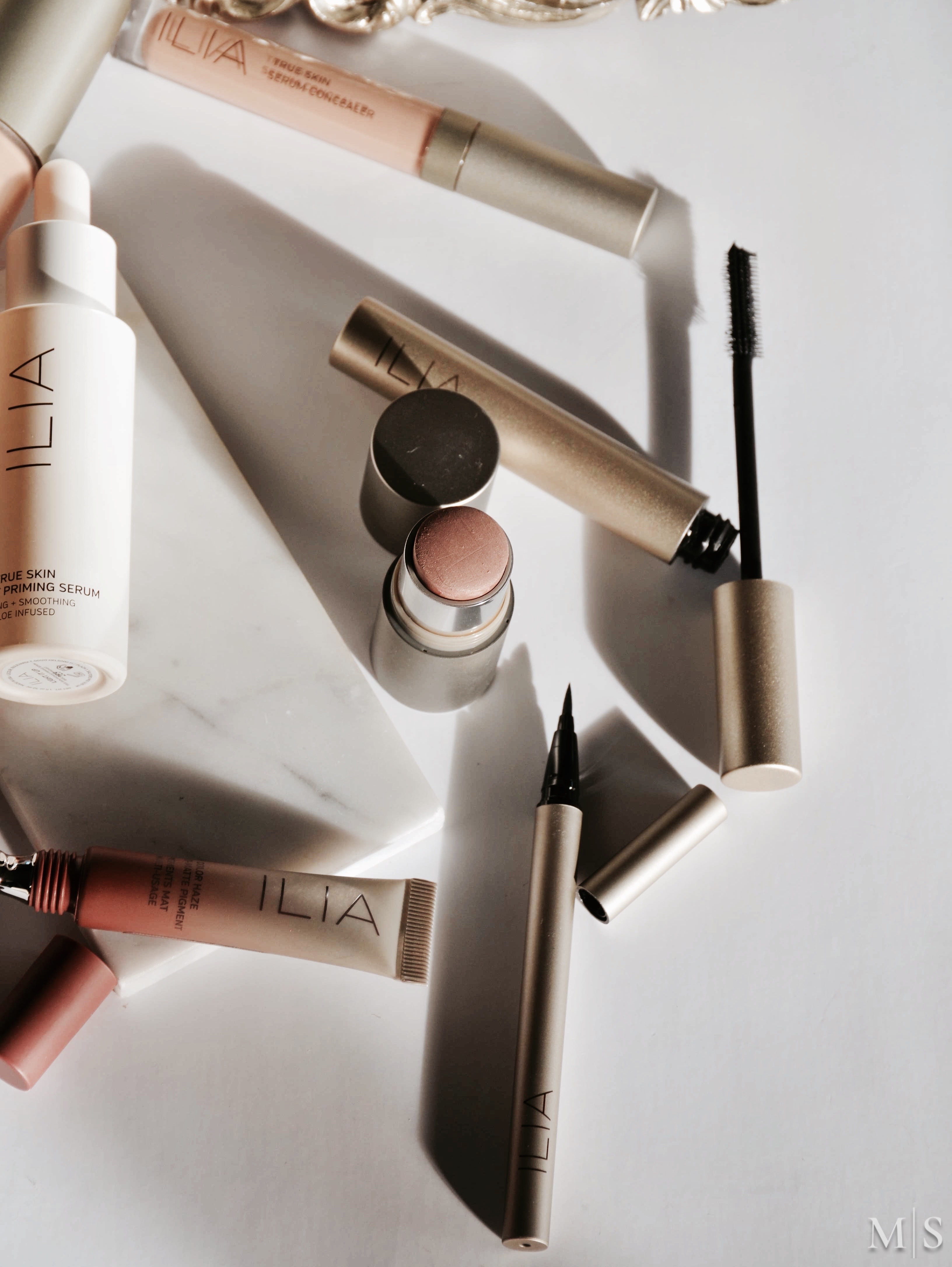 The Limitless Lash Mascara is one of my new favorite everyday mascaras. This doesn't give dramatic lashes but it does separate, lift, curl and give me wispy looking lashes. It doesn't clump even when I put several layers and I like that it doesn't give me panda eyes at the end of the day. It is a great option if you are looking for an everyday mascara that has good clean ingredients.
I was also very surprised by how much I loved the Clean Line Liquid Eyeliner. It is super black and goes on very smooth on the eyes. The felt tip is very easy to use even for someone like me who is not a pro at applying eyeliner. It also lasts all day without any smudging or cracking. Definitely one of my favorite black eyeliners on the market. Hope they will release more shades in the future because the formula is really nice.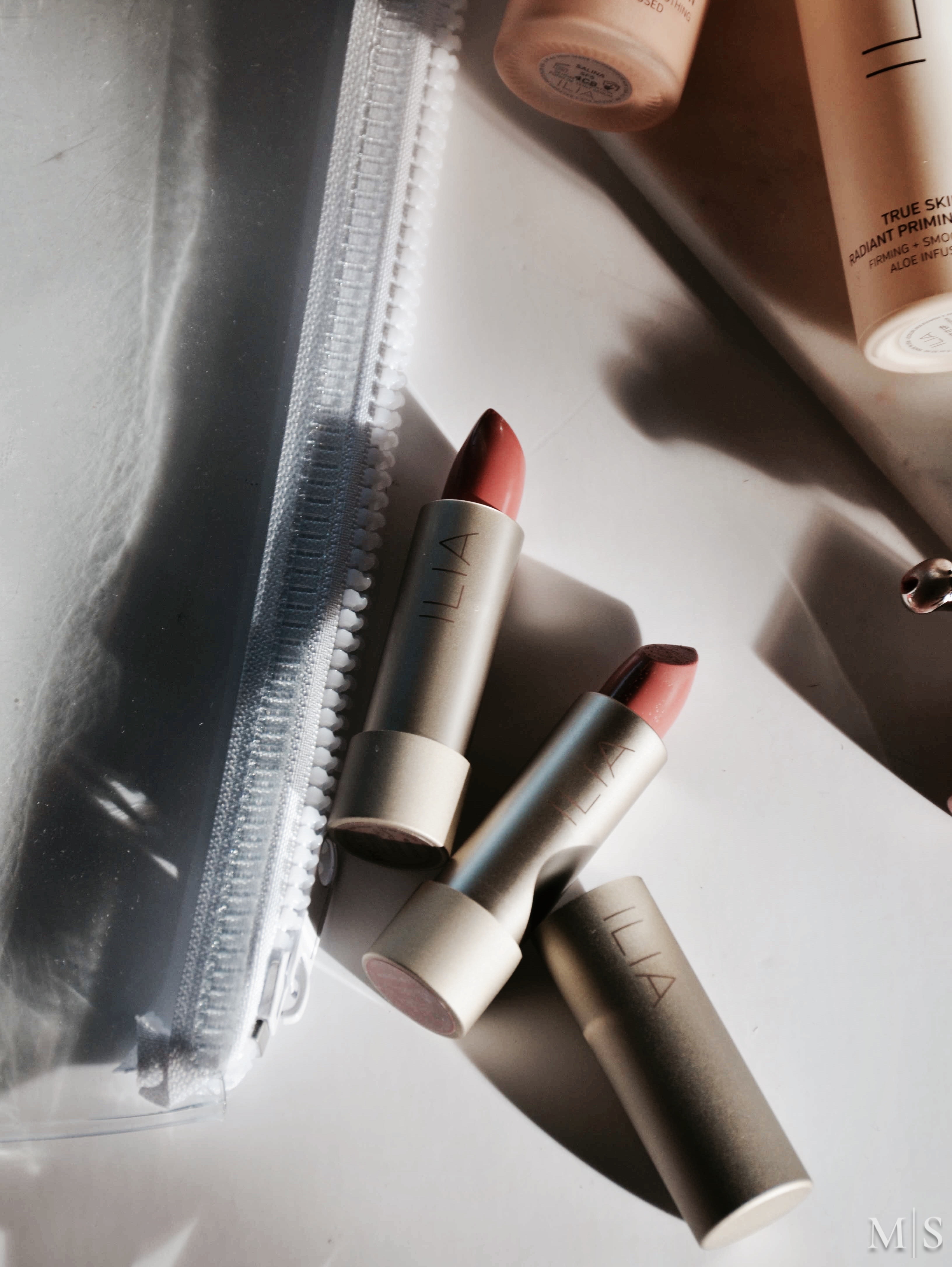 I received two lipsticks to test in the shades Amberlight and Wild Rose. The Color Block High Impact Lipsticks are crafted by hand and provide a creamy finish with one swipe color. The shades I received are both beautiful neutral shades that I would wear on day to day basis.
The lipsticks are made with:
-Sunflower Seed Wax: Seals in moisture.
-Apricot Oil and Vitamin E: Support natural elasticity and hydration.
They feel nourishing on the lips and leave a creamy satin finish. They are vegan, cruelty-free, and contains no nano-particles, synthetic fragrances, soy, or gluten.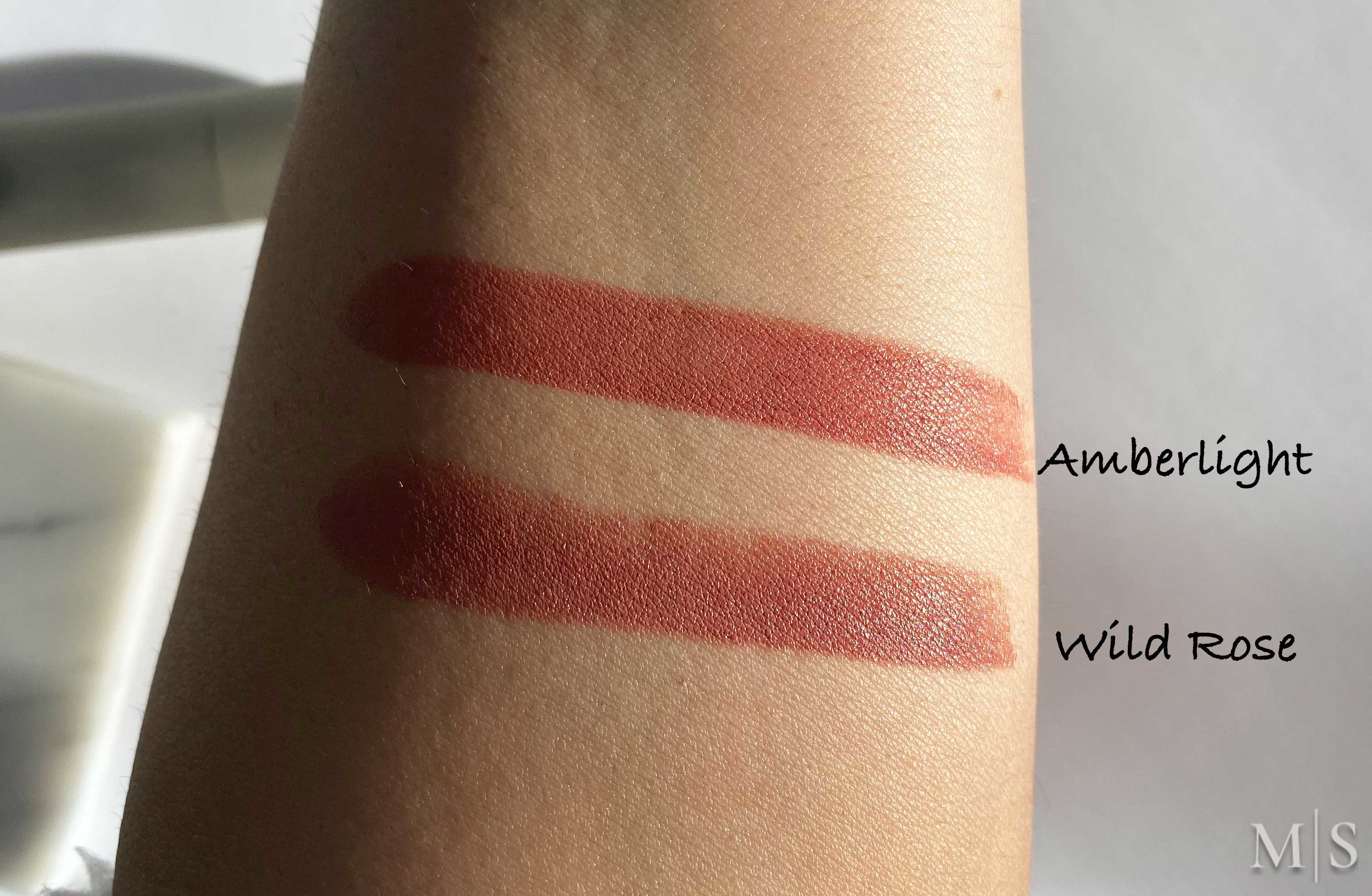 Amberlight

Wild Rose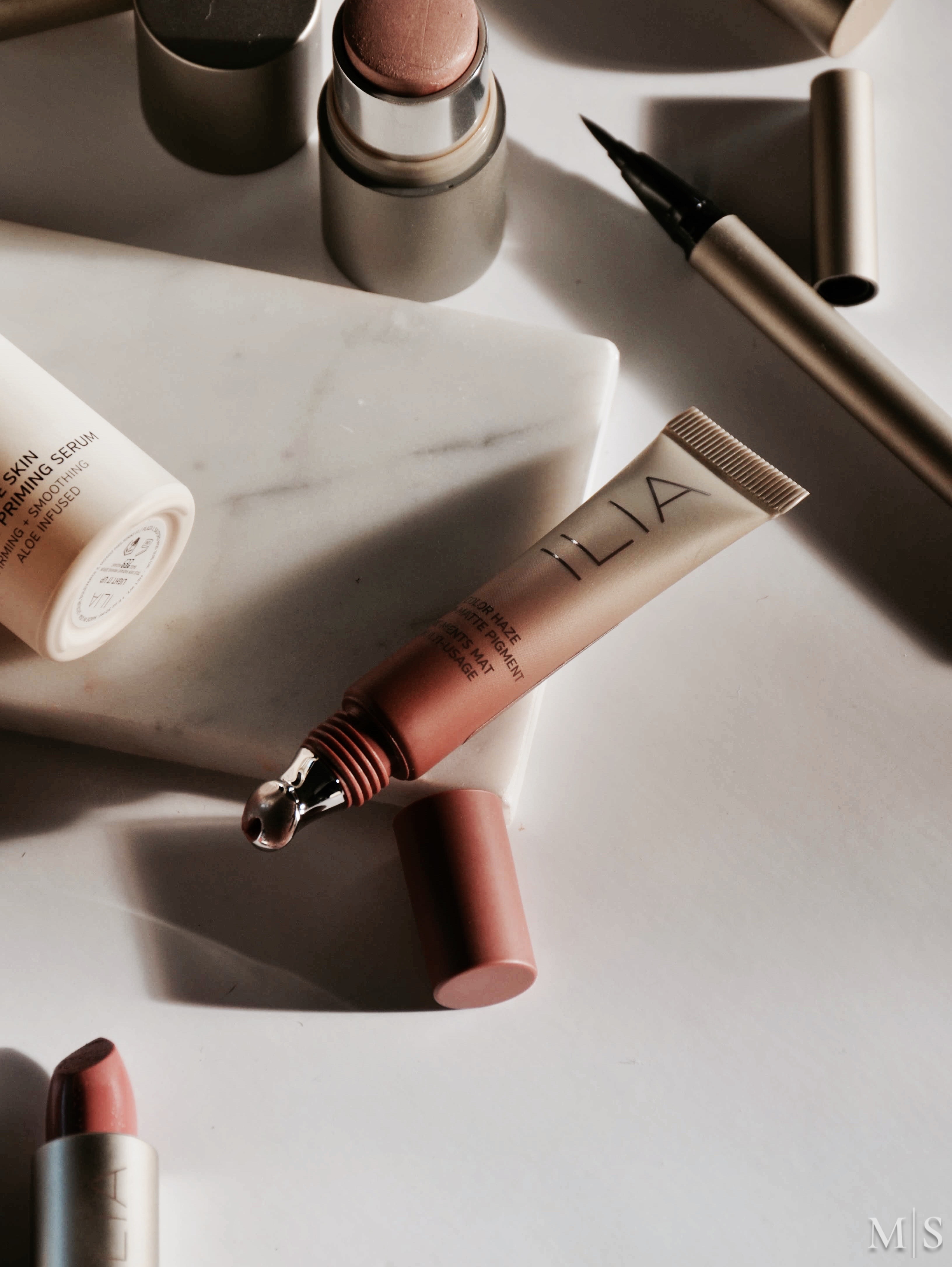 And lastly, the two cheek products I tested, the Color Haze Multi-Use Pigment in Waking Up and Illuminator in Stella By Starlight.
The Color Haze Multi-Use Pigment is a cream based formula that you can use both on the cheeks and lips. They are made with Jojoba and Coconut oil which helps condition and soften the lips. The finish that I get with the Color Haze Multi-Use Pigment is more of a matte/satin. The cream has a lot of pigment so a little bit goes a long way especially if you are applying it on the cheeks. It is very easy to blend and looks natural on the skin. As I mentioned, the finish is more satin so even if you have oily skin, you can still wear this.
The shade in Waking Up is a beautiful warm nude shade. It almost gives like a burned effect on the cheeks (in a good way), the same look you get when you've been on the beach all day. There are five shades in the Color Haze Multi-Use Pigment line and I definitely want to try more shades. The formula is so lovely and stays put all day for being a cream product.
The Illuminator in Stella By Starlight is a very subtle rose gold cream stick highlighter. This gives more of a healthy glow effect on the skin rather than a blinding highlighter. It is subtle so I like to wear it on more natural makeup days and on my no makeup, makeup days. The formula is on the stiffer side so I always like to warm up the product on my fingers before application. I don't usually apply any cream products directly from the stick since they can move your base.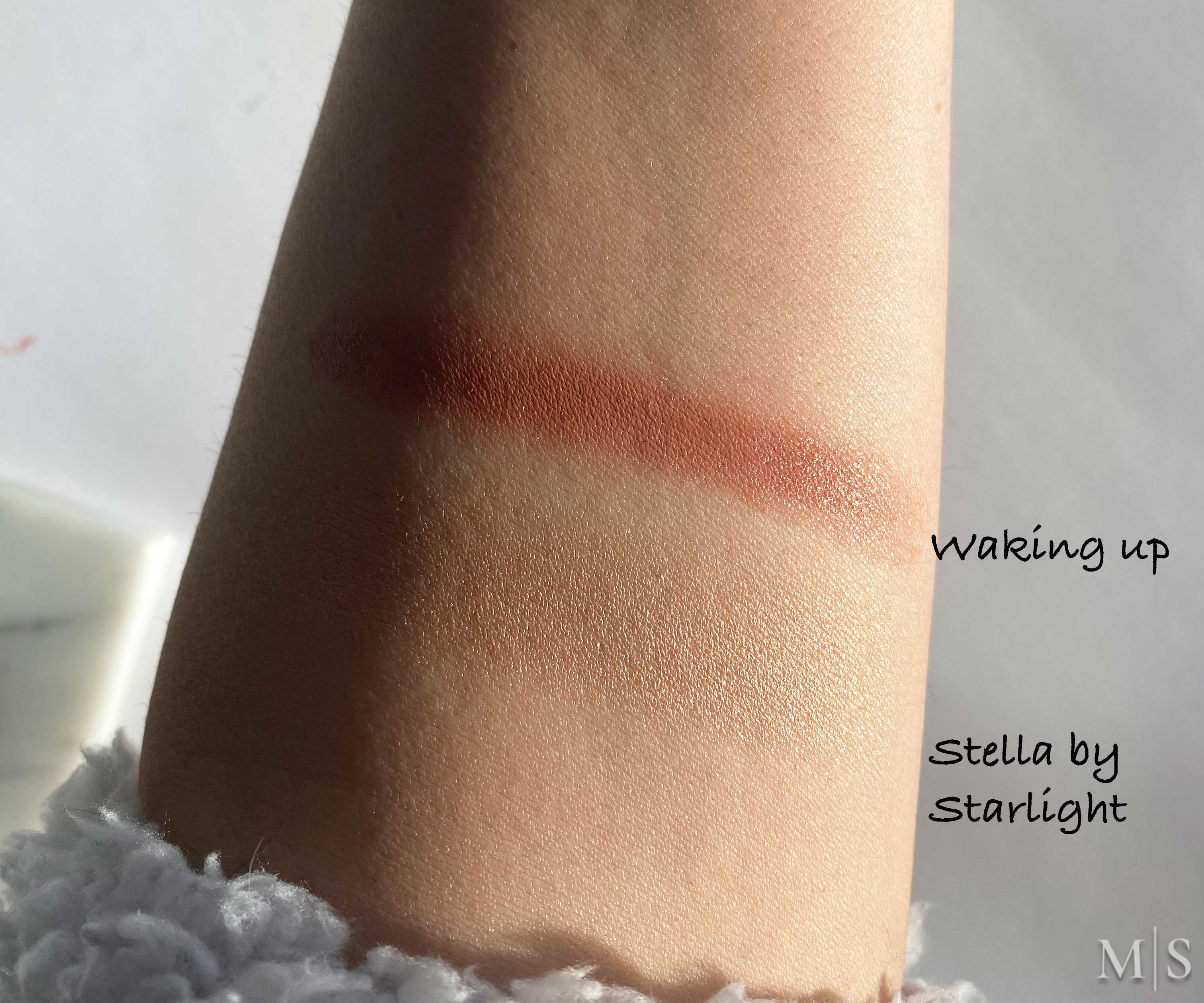 Bottom line, I am very pleased with everything I've tried so far from Ilia Beauty. My favorite products from the brand are the True Skin Serum Foundation and Concealer, Color Haze Multi Use Pigment in Waking Up, Color Block High Impact Lipstick in Amberlight and Limitless Lash Mascara. Looking forward to trying more from the brand.
*PR Sample