Mac Patent Lip Lacquers is a new formula from the brand. The formula is described as a non sticky liquid lip color that has the pigment of a lipstick but with a high shine finish of a gloss. There are 13 colors in the line ranging from neutrals to vampy shades.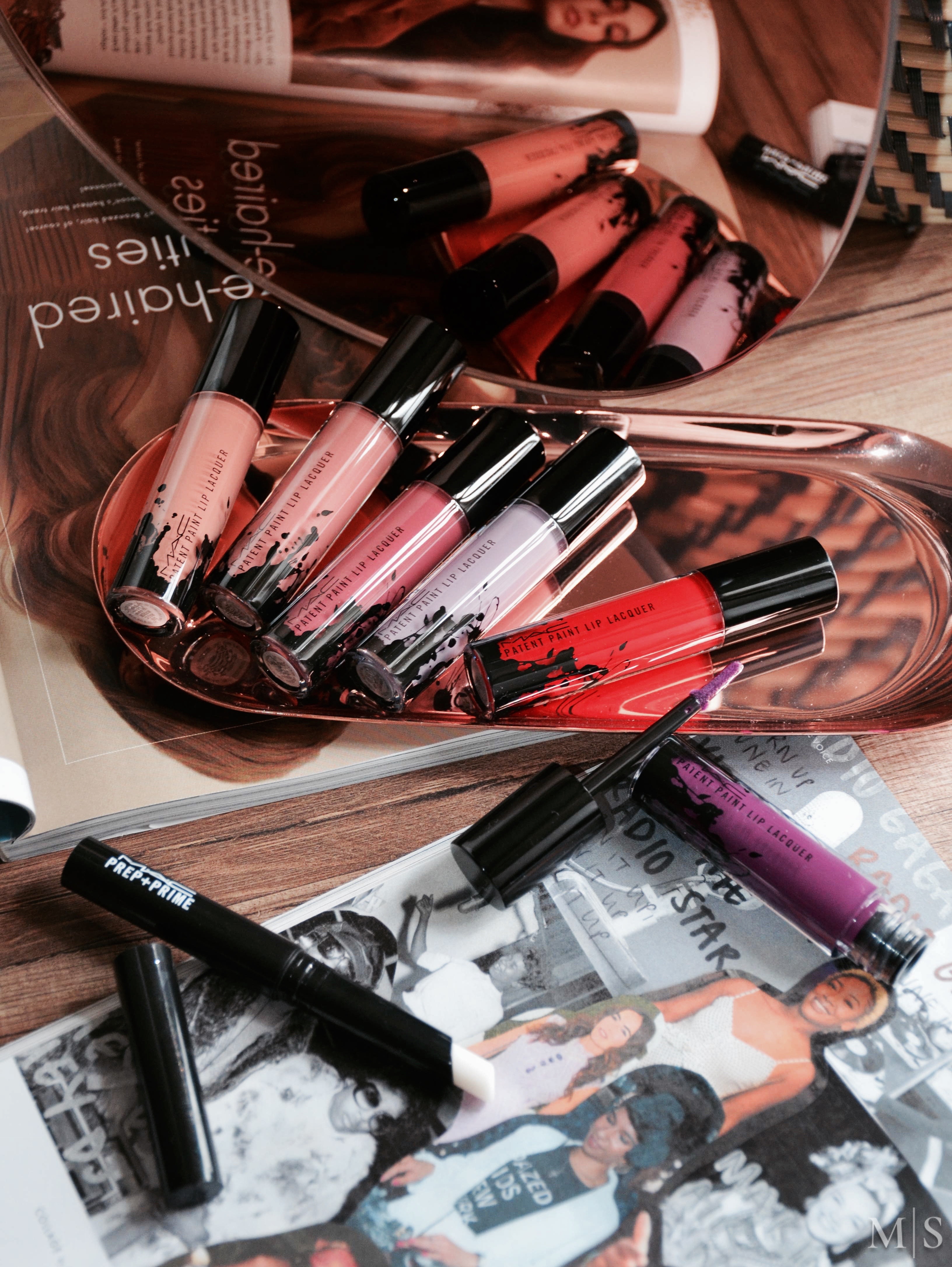 The six shades I received for testing purposes are in:
Patent Pleasure (baby pink)
Magic Mirror (nude with gold undertones)
Lacquered Up (deep rosey mauve)
Varnished Reputation (pale purple)
Latex Love (dirty blue red)
Vinyl Underground (deep cool berry)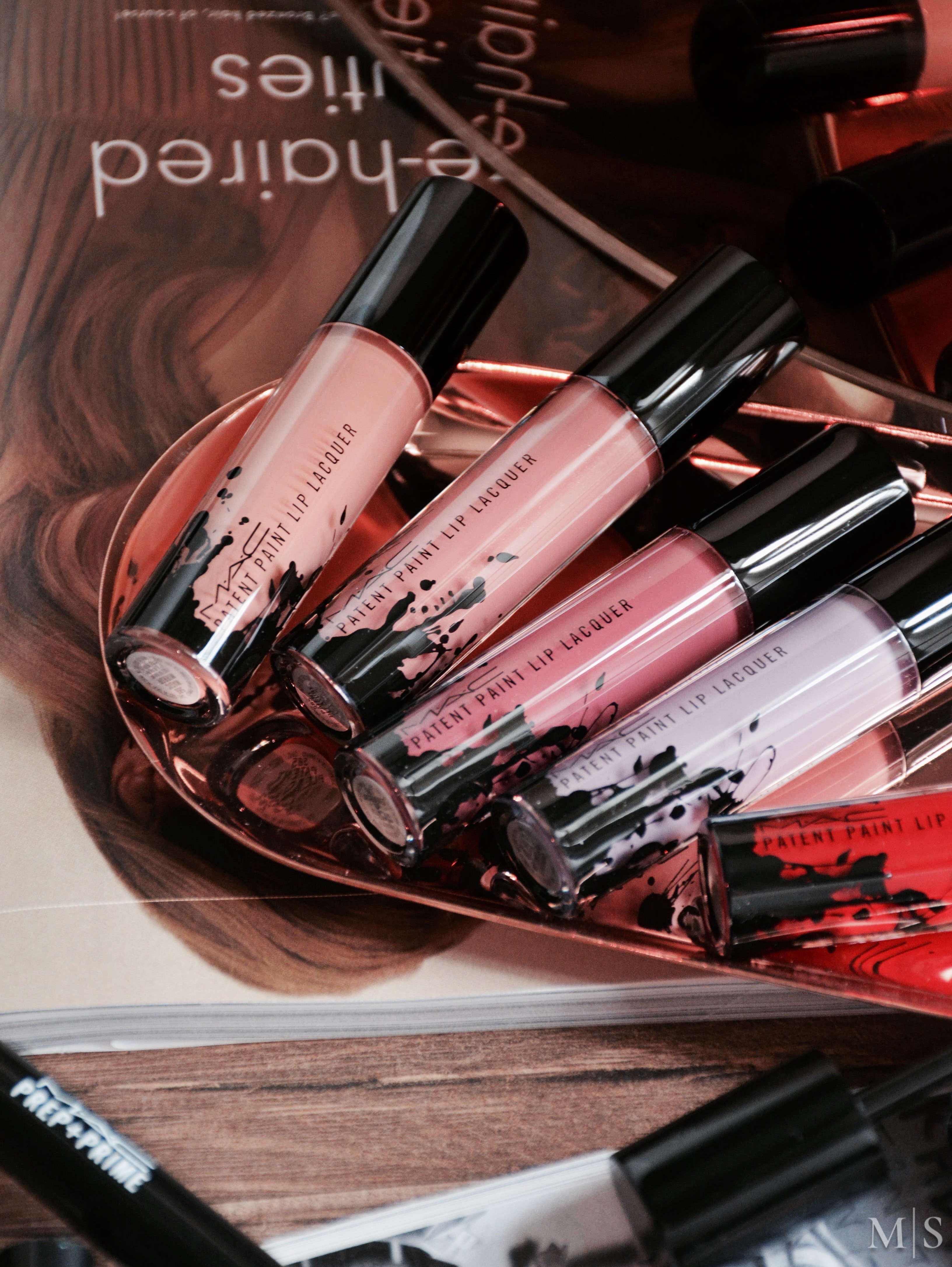 The formula of the Mac Patent Lip Lacquers is amazing! If you like an editorial glossy lip that looks almost wet, these are perfect for achieving that. I have to say that I prefer the darker shades in the line vs the lighter neutral shades which is very rare for me. 
I find the two lighter shades that I have in Patent Pleasure and Magic Mirror not as pigmented as the rest. With the darker shades, you get full on pigment with one swipe. With the two light shades, I get a light color with one layer and even when I try to build them up, it is still not as intense as the darker shades. They are still pretty on the lips but they give more of a gloss look than a lacquer.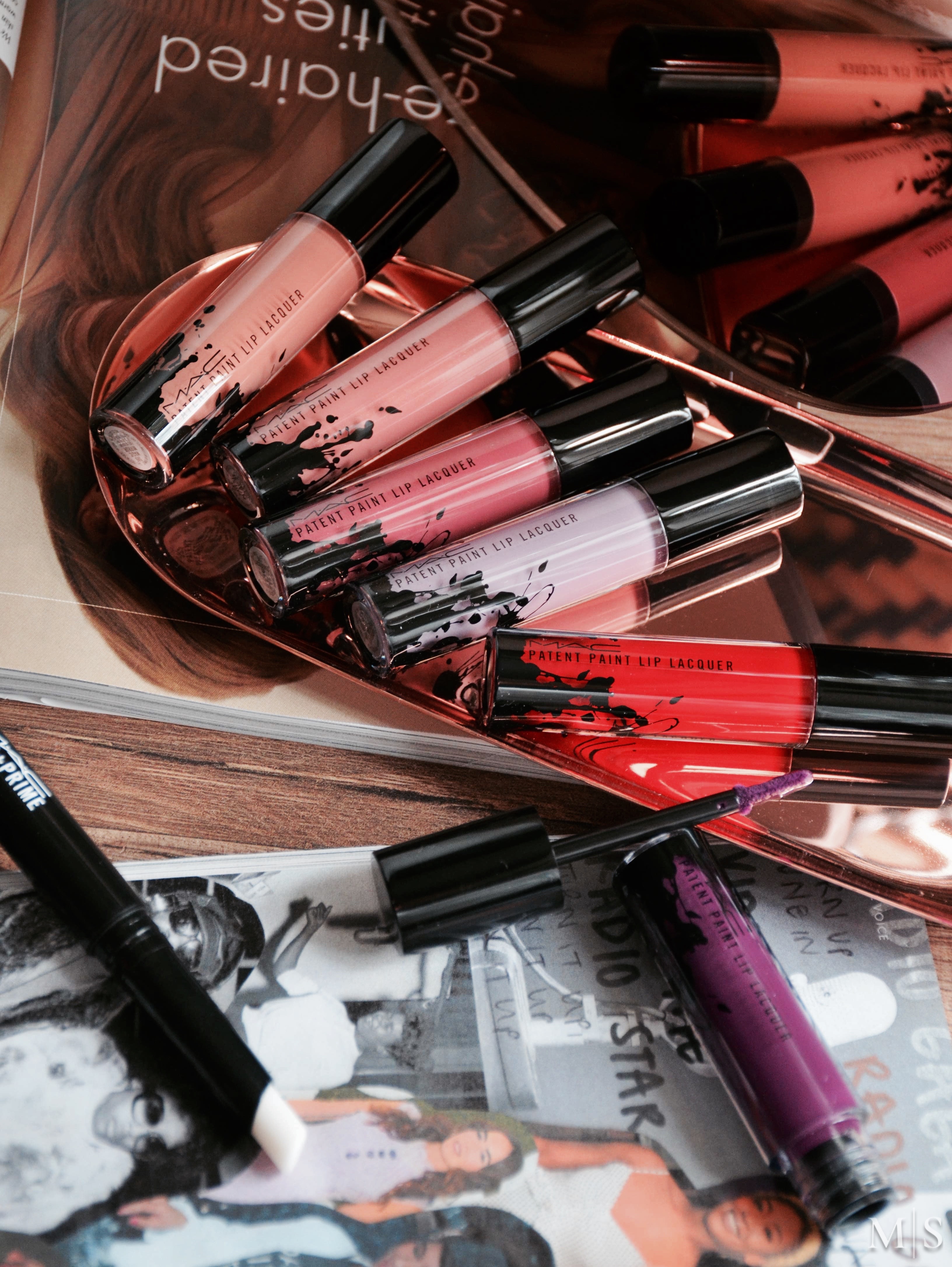 Another detail I like is the shape of the applicator of the Mac Patent Lip Lacquers. It is flat so it makes application very easy. It was very easy to get a precise line even with the darker shades. You can wear these without a lip liner but if you like a very sharp line, I recommend a lip liner.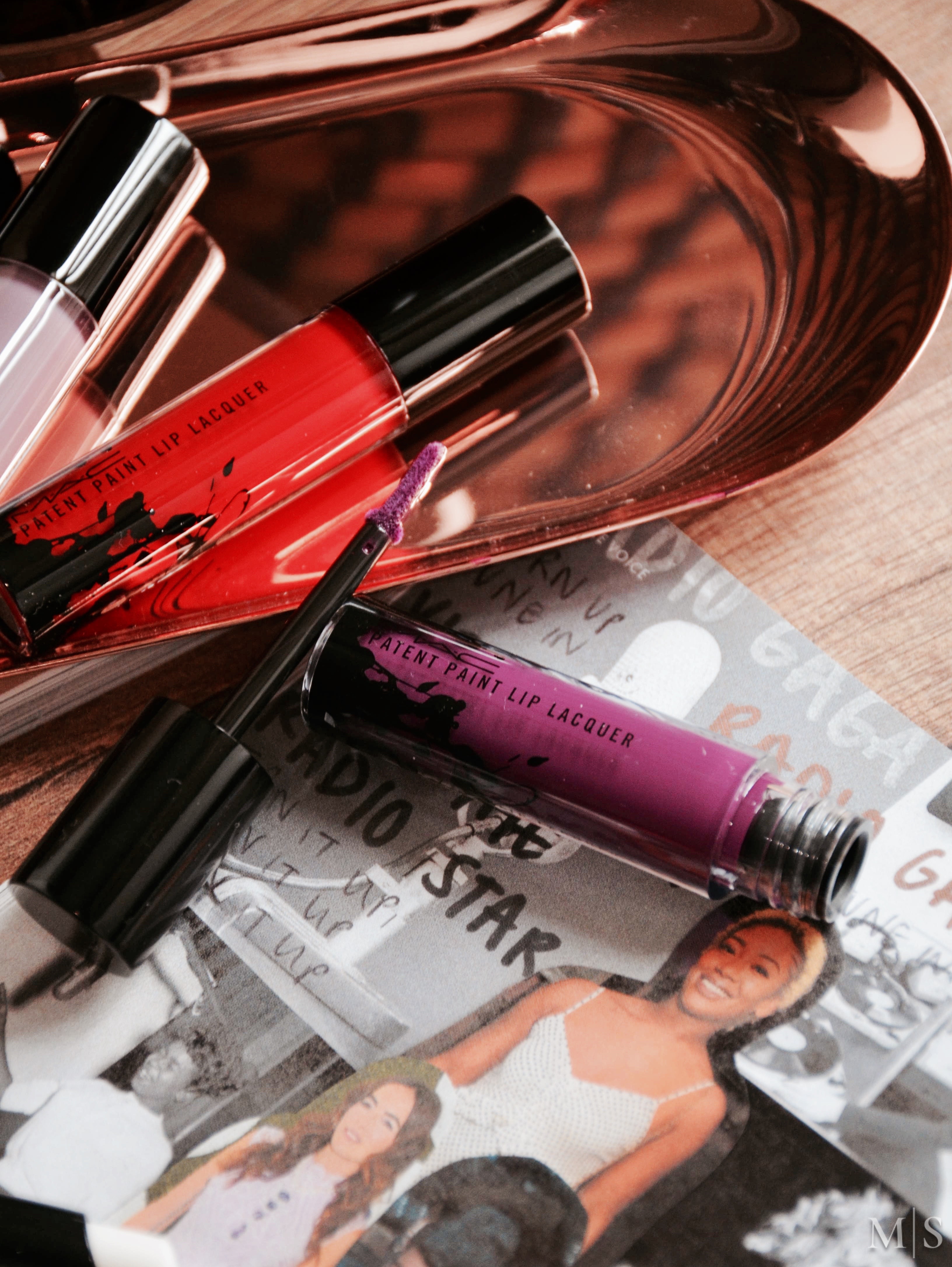 The lacquers wear really well through the day. They are very liquidy when you apply them but thicken after they stay a little on the lips. I tested both the red and the darkest vampy shade I received and both didn't bleed or run. They also left a subtle even stain on the lips after wearing them all day.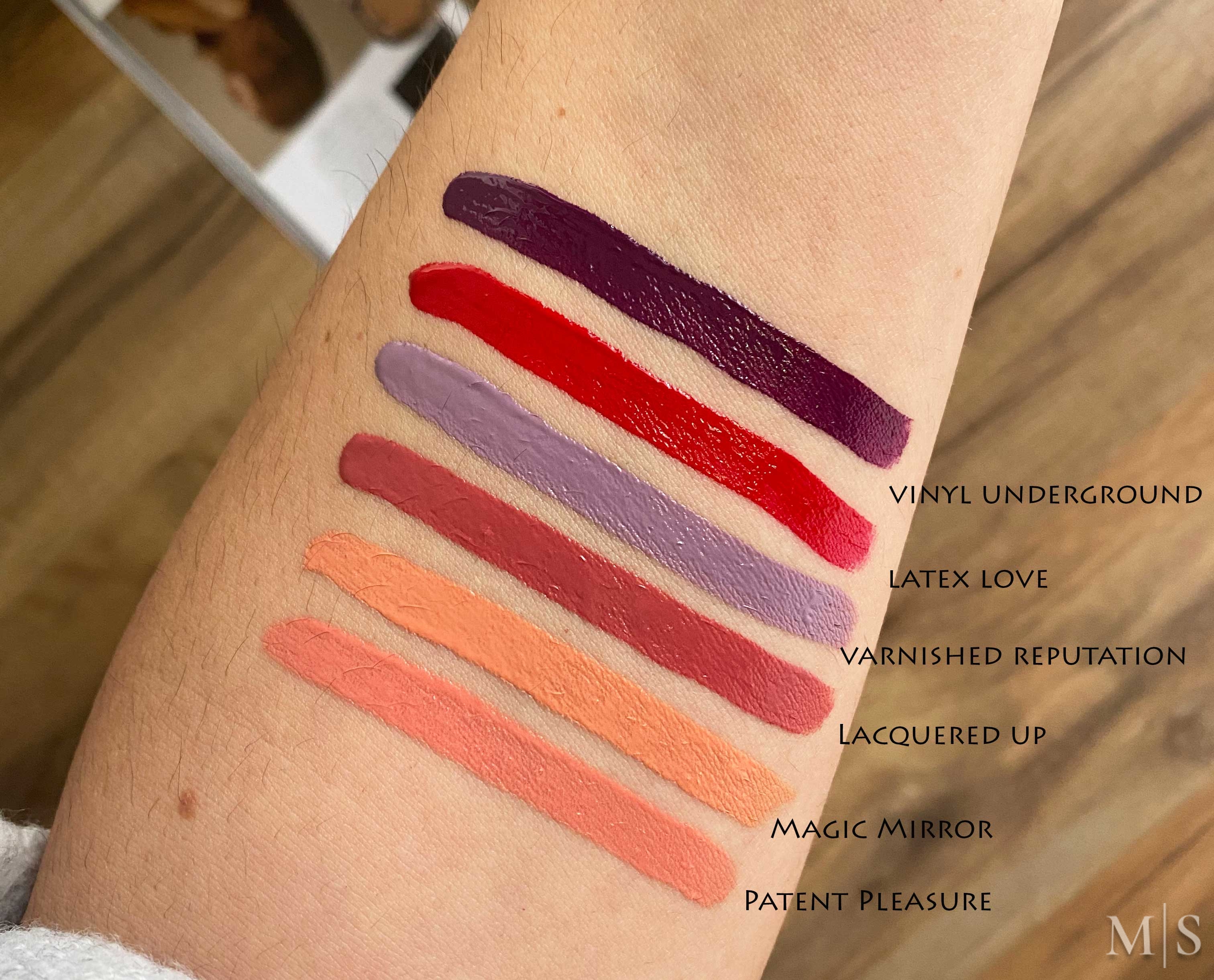 Patent Pleasure

Magic Mirror

Lacquered Up

Varnished Reputation

Latex Love

Vinyl Underground
Bottom line, I really like the Mac Patent Lip Lacquers. They are a nice change of the usual lipstick or sheer gloss. I wouldn't wear the darker shaded every day but for special occasion, I would definitely rock either Latex Love or Vinyl Underground. Latex Love is such a beautiful glossy red and a showstopper for sure. Also the shade in Patent Pleasure makes for a great every day gloss for me. It is that perfect peachy coral shade that I love wearing in summer. 
Would you wear a fully pigmented glossy lip?
*PR Sample