The Nars Afterglow Collection is the newest release from the brand. The collection features a new eyeshadow palette, a cheek palette and six new Afterglow Lip Balm shades. All three pieces have amazingly beautiful metallic packaging.
When I first saw the preview of the collection, I couldn't really pick a favorite. Everything looked so amazing! I'm glad I was able to test it all and report back that the products perform as well as they look.
First up, the Afterglow Eyeshadow Palette. The palette comes with 12 shades in matte, satin, shimmer and metallic finish. This is a warm toned palette with all new, never before seen shades. I actually really like the pink additions to the palette. I haven't worn color on my eyes in awhile and this palette made me play with color. The shade in Deep Cut looks amazing on brown eyes!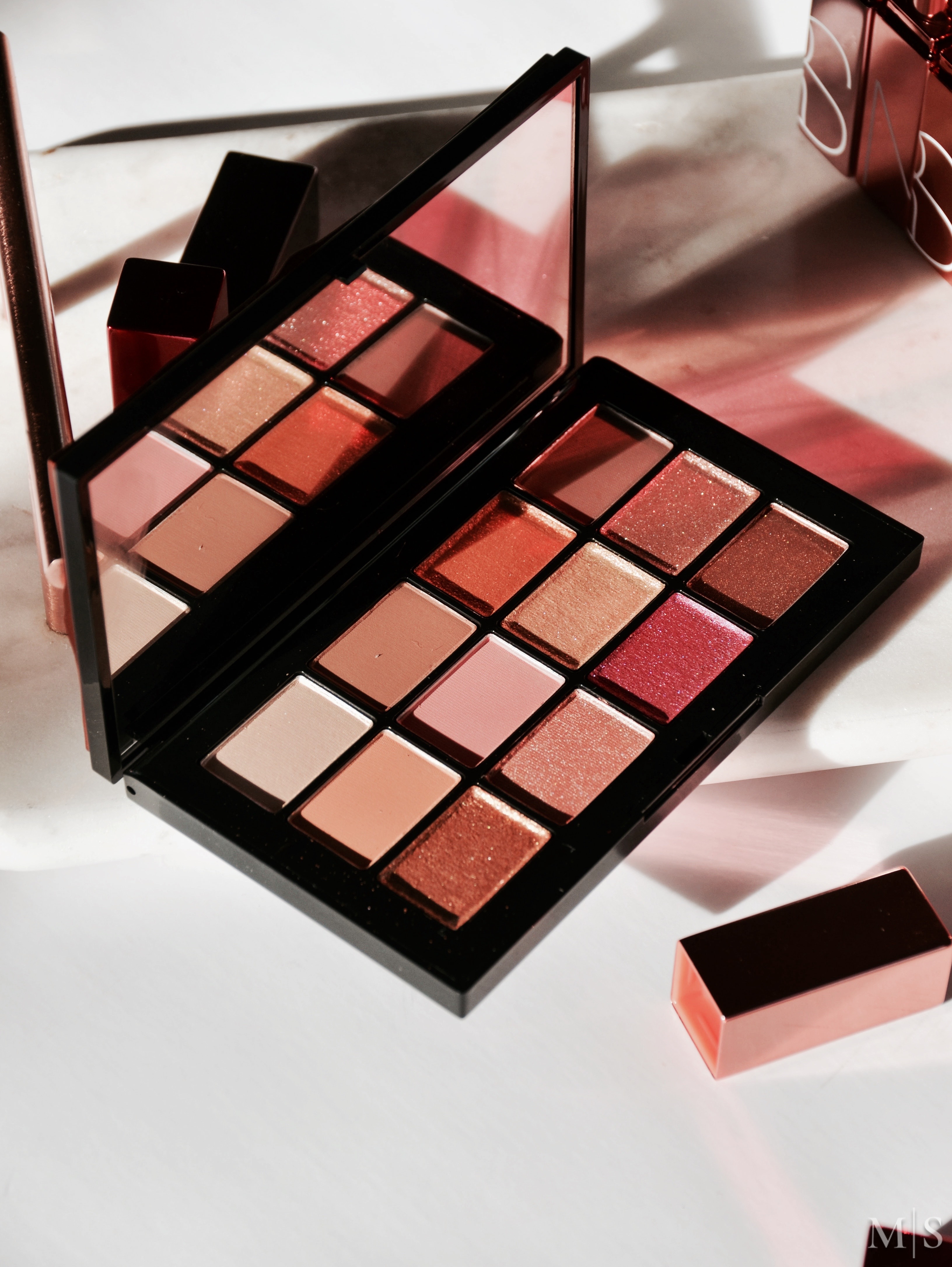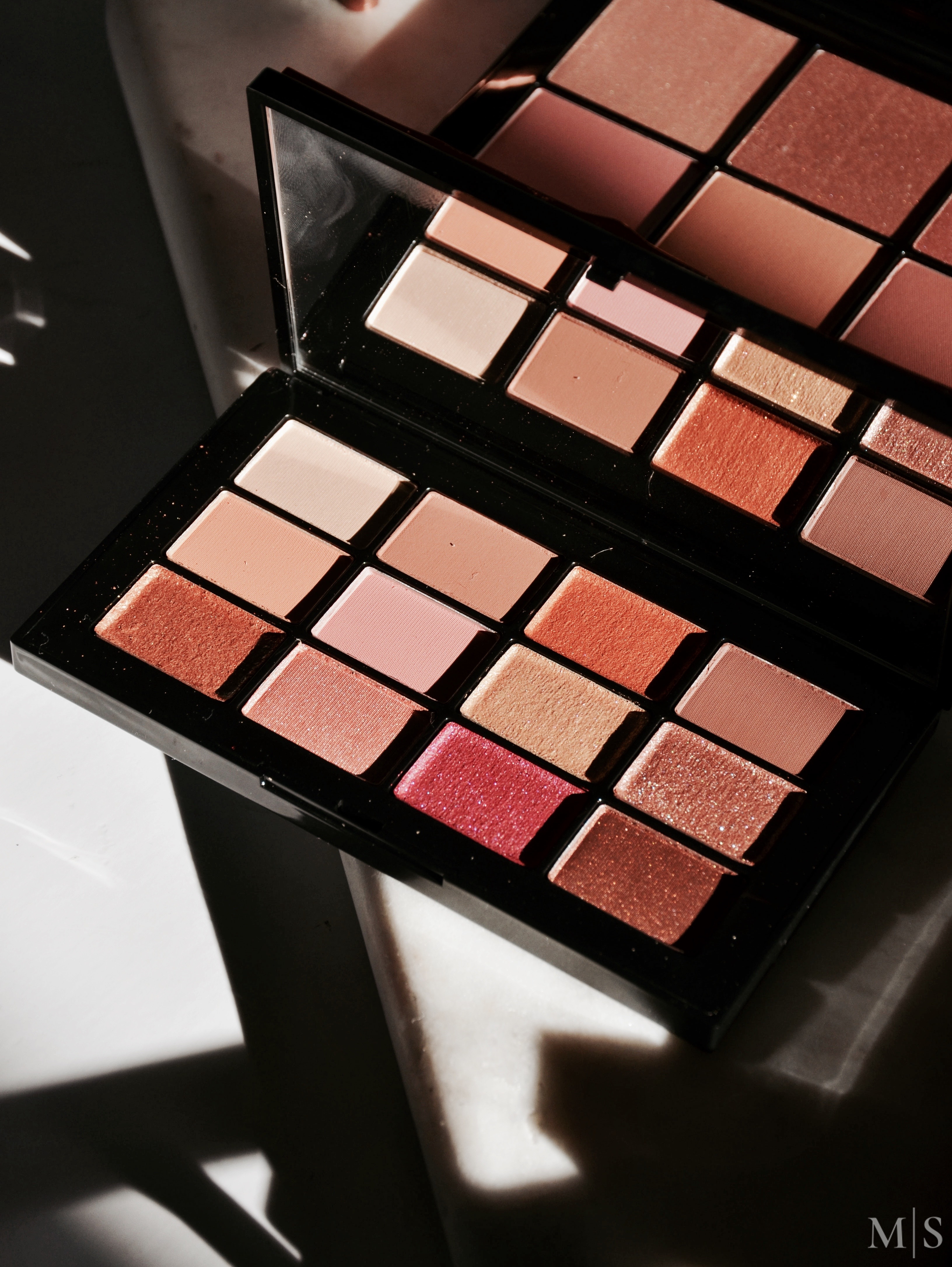 The formula of the eyeshadows is amazing as expected from a Nars palette. The matte shades are very pigmented so they have a little kick off when you dip your brush in the pan. With pigmented shades, I always make sure to tap off any excess before I apply on the eyes. It's easier to build up a shade than to apply a lot of pigment from the start and spend a lot of time blending and buffing.
The shimmery shades pack good pigment and didn't have fallout even when applied with a brush.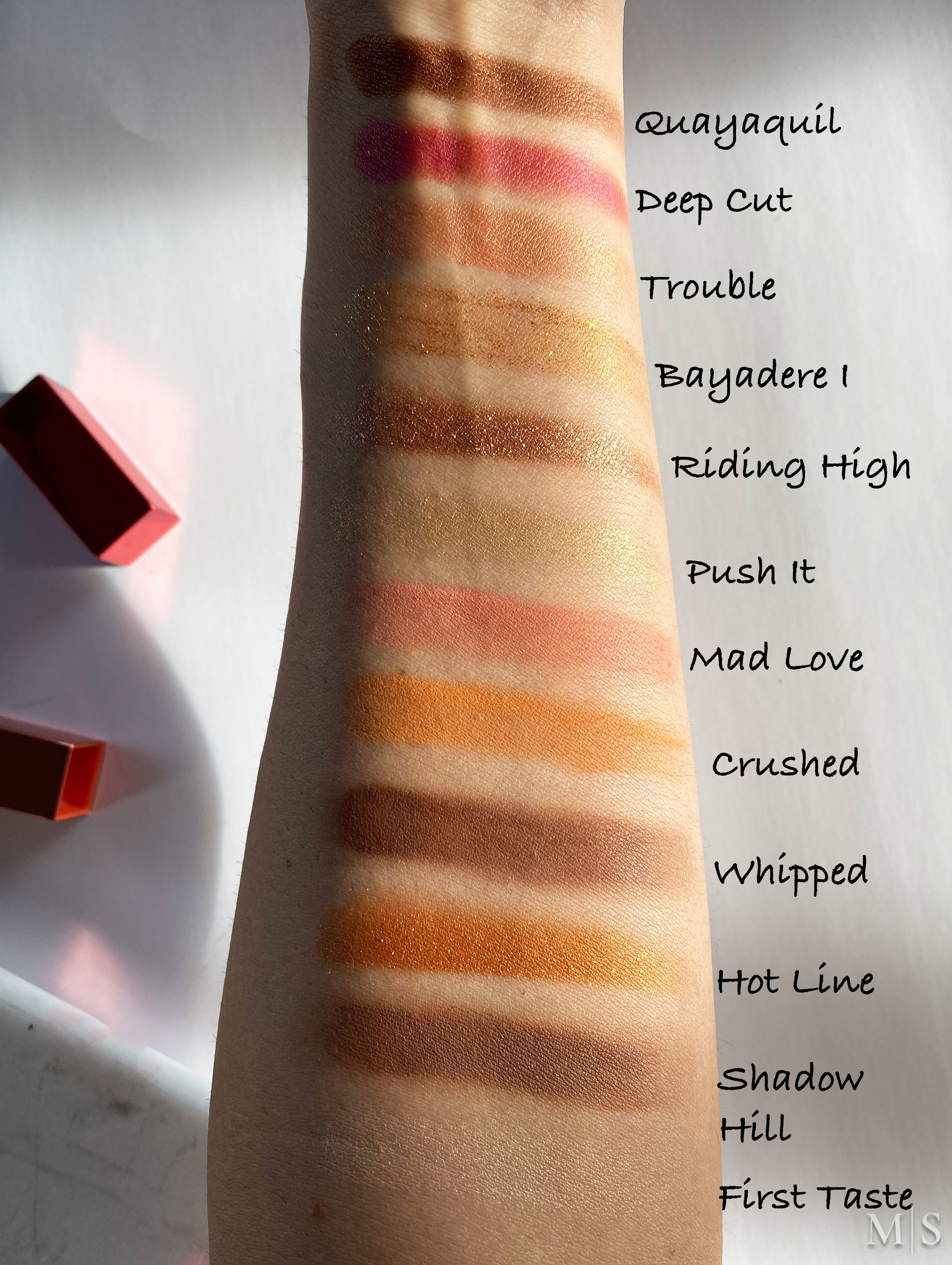 The Nars Overlust Cheek Palette comes with three brand new highlighters in a new gel to powder formula and three never before seen blushes. This is a cheek palette that I knew I was going to love just by looking at the shade selection.
Both the blushes and the highlighters have a soft flush effect on the skin. The highlighter formula reminds me of the Nars Highlighting Powders (Fort de France is a big favorite) but a tiny bit sheerer. They have a glowy subtle but buildable formula and look very natural on the skin. If you like your highlighter on the more natural side, these are perfect for achieving a natural looking glow.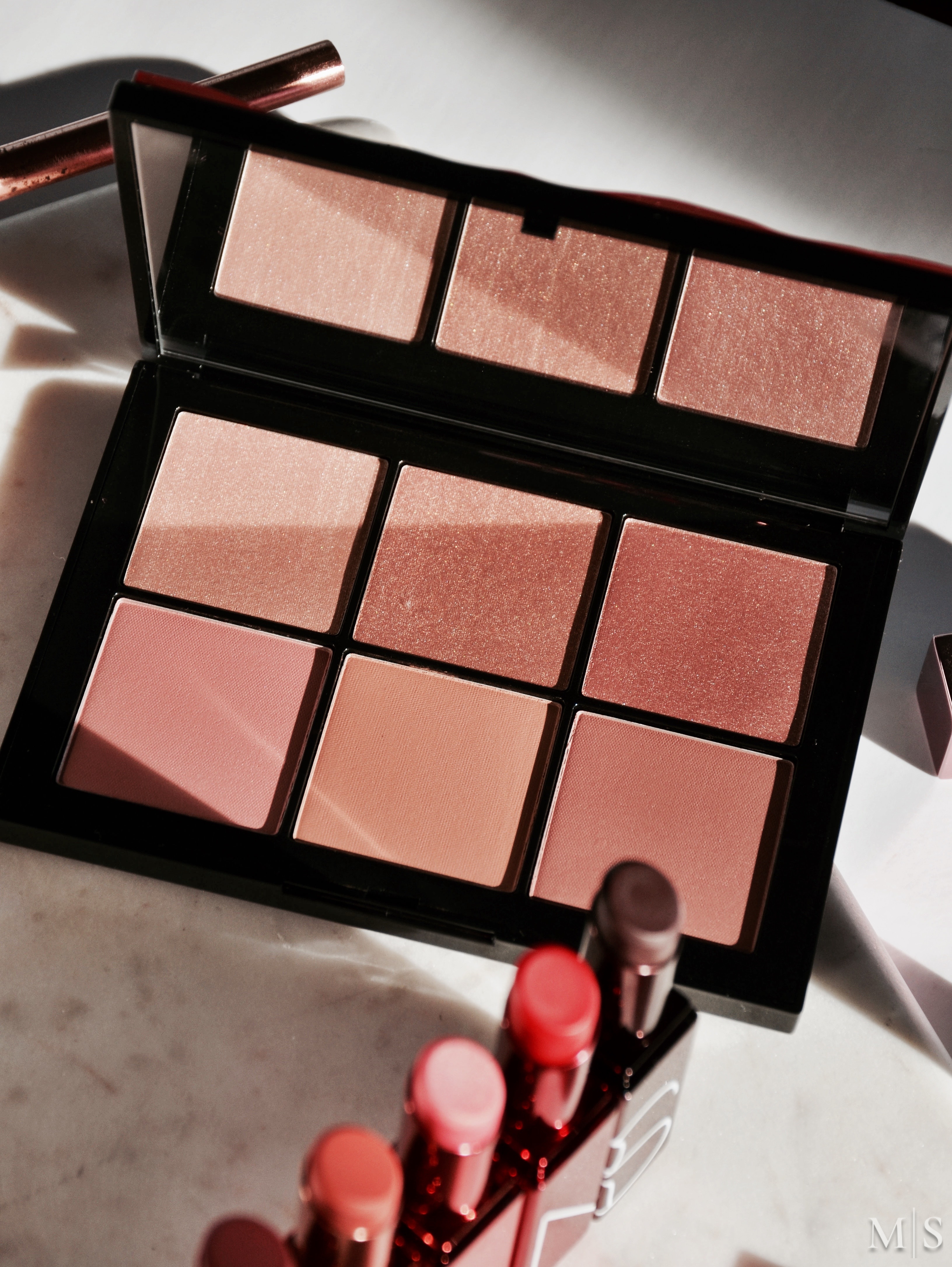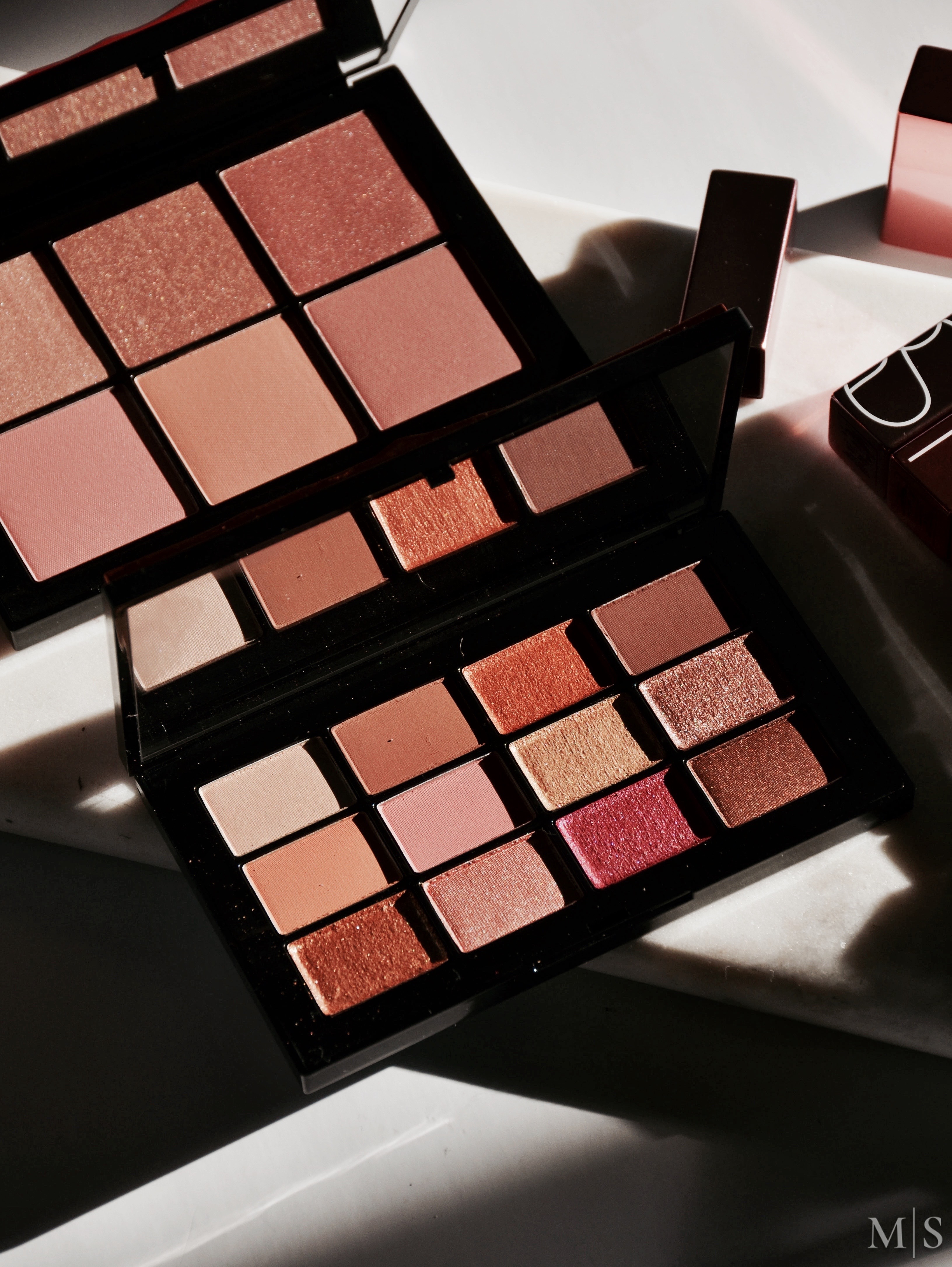 Since the formula is sheer, all three shades work really well for my light to medium skin tone. I suggest using a denser brush for application if you would like to pick up more pigment. Or, I even use my fingers and apply them as I would apply a cream highlighter.
As for the blushes, all three are matte perfection. I love a good neutral blush and all three shades are on the neutral side. The formula of the blushes is pigmented but not too pigmented that you have to be careful when applying.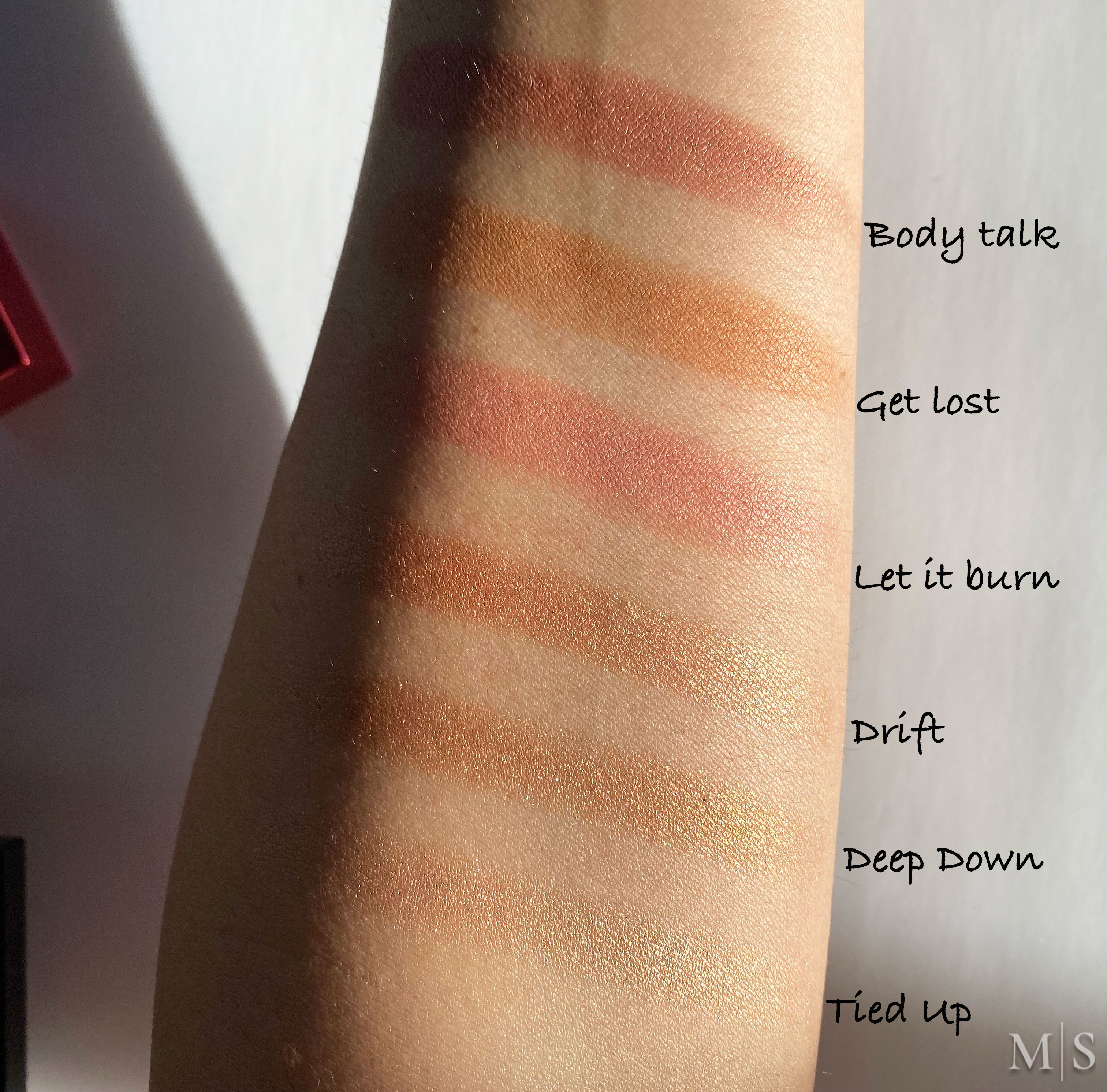 If you like natural looking powders that look like skin, the new Nars Overlust Cheek Palette is a great option. The powders almost look like creams and just melt on to the skin, giving a natural flush of color.
Nars released six new shades of the Afterglow Lip Balm formula and they are all amazing. The Afterglow Lip Balms have a hydrating balmy formula and give a sheer wash of color. They even out any lines that I have on my lips and make my lips appear healthy and juicy. This is the type of lip product I wear on day to day basis (especially in winter when the weather is so dry).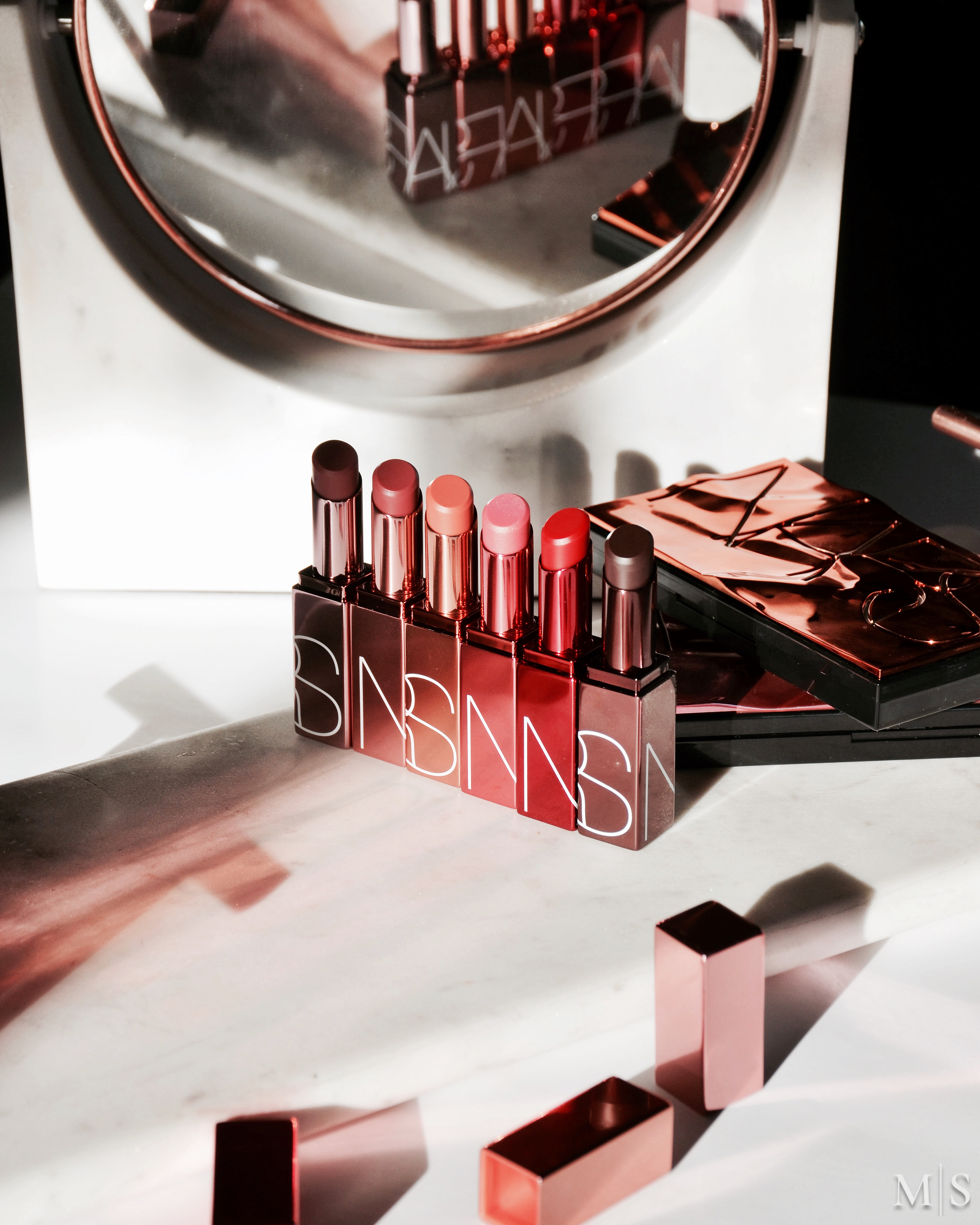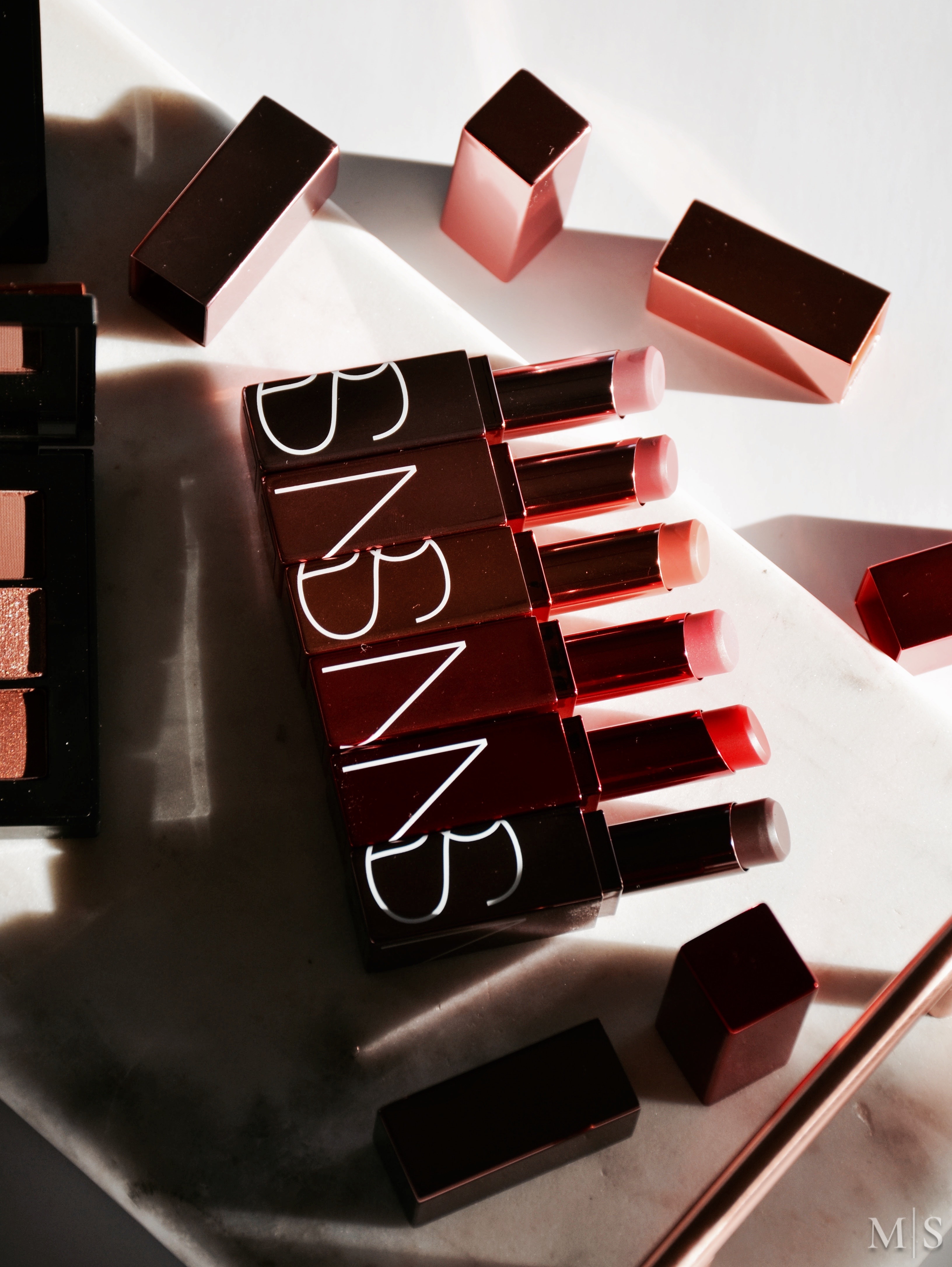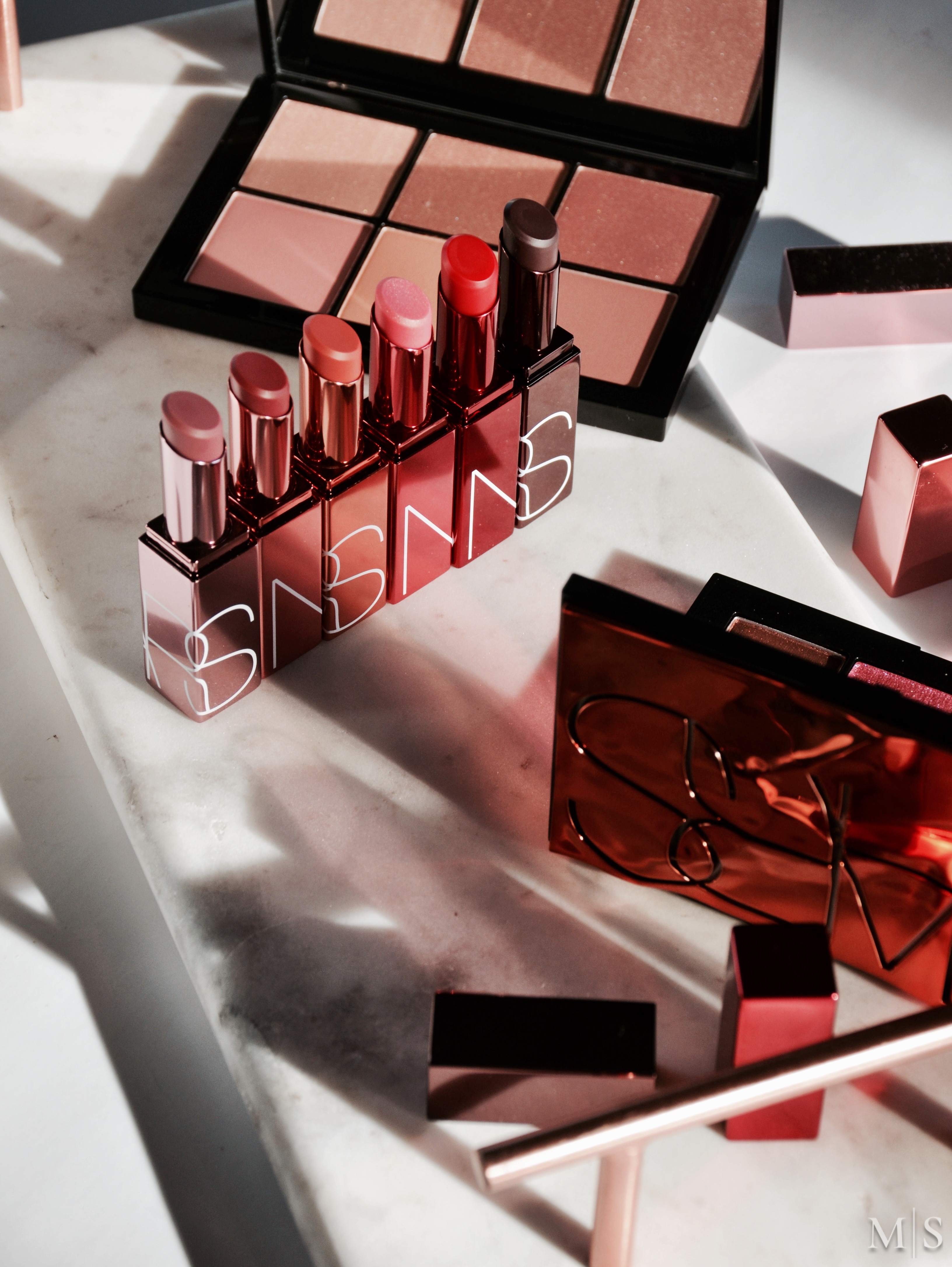 The six new shades of the Afterglow Lip Balms are:
Fast Lane (sheer mauve nude)
Dolce Vita (sheer dusty rose)
Torrid (sheer warm coral)
Deep Throat (sheer pink with shimmer) (exclusive shade to Nars website)
Turbo (sheer cherry red)
Wicked Ways (sheer mulberry)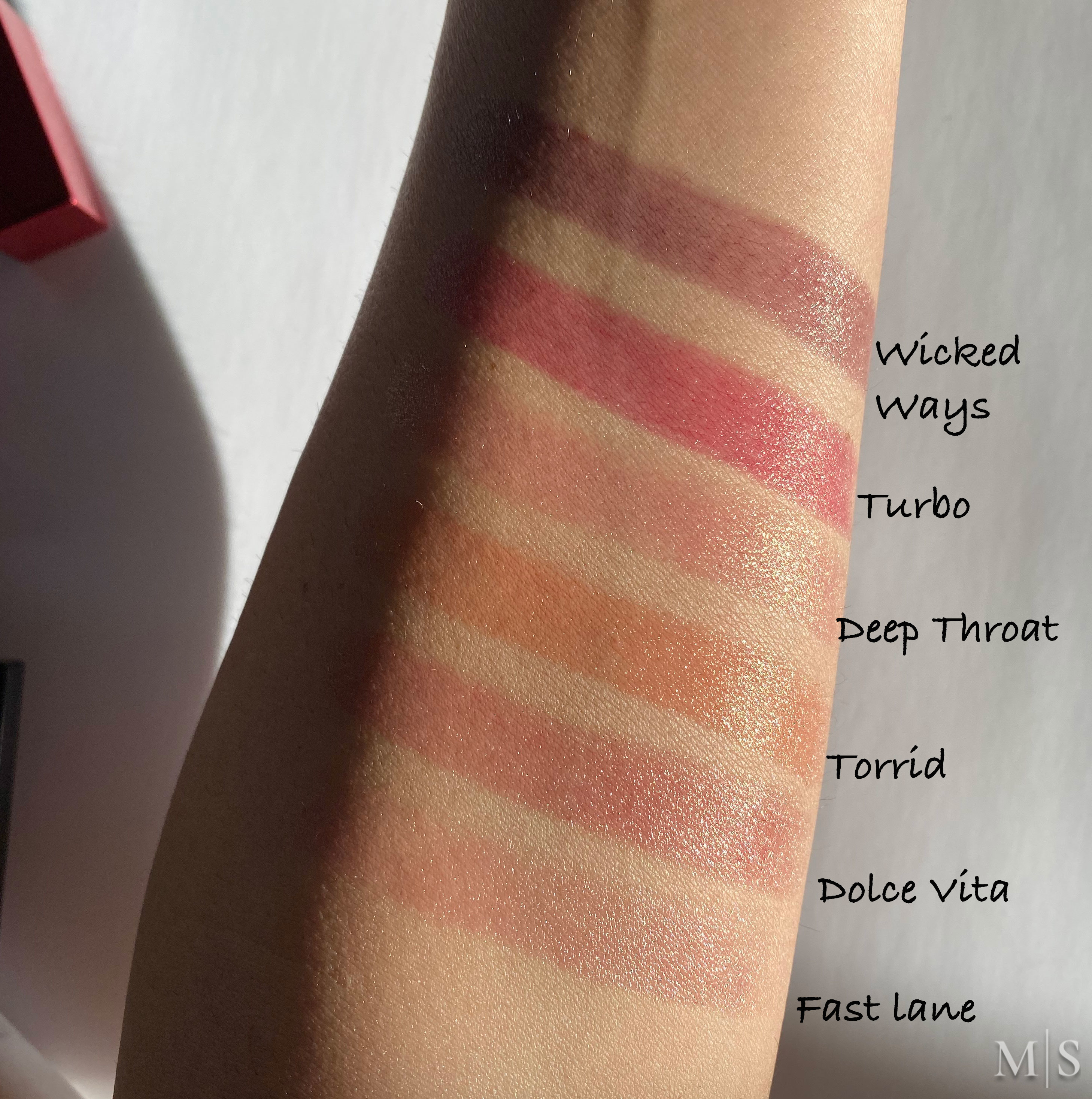 Fast Lane

Dolce Vita

Torrid
Deep Throat

Turbo

Wicked Ways
Depending on your natural lip shade, the Afterglow Lip Balms will have more or less color. I did the lip swatches in natural lighting and I feel like the camera muted out the pigment a little. In person, you can definitely see more color and sheer pigment than on the photo. Of course, the darker shades give more pigment vs the lighter shades. I would wear all six shades as I like them all but my most used shade has been Dolce Vita. This shade gives me the my lips, but better look.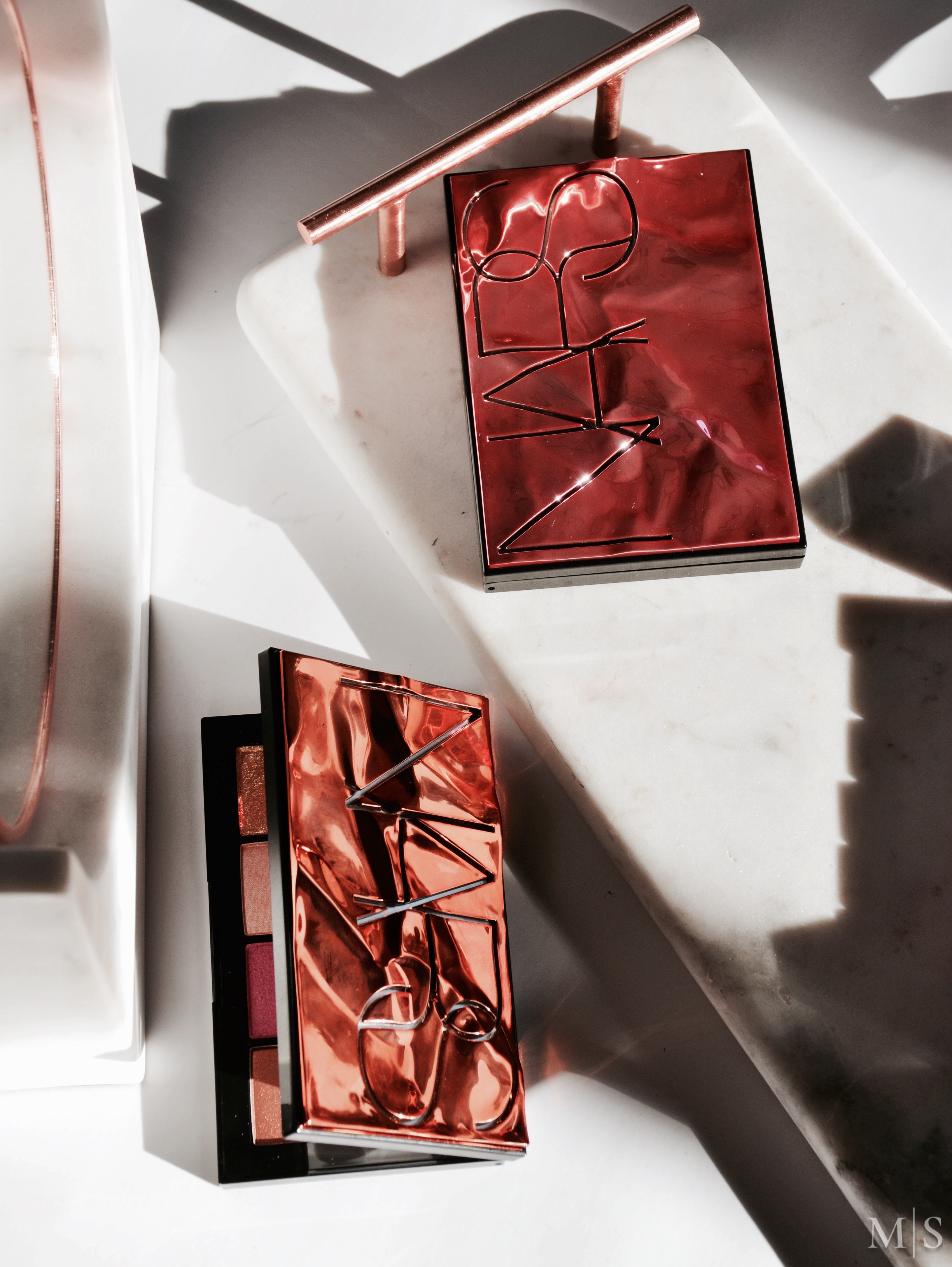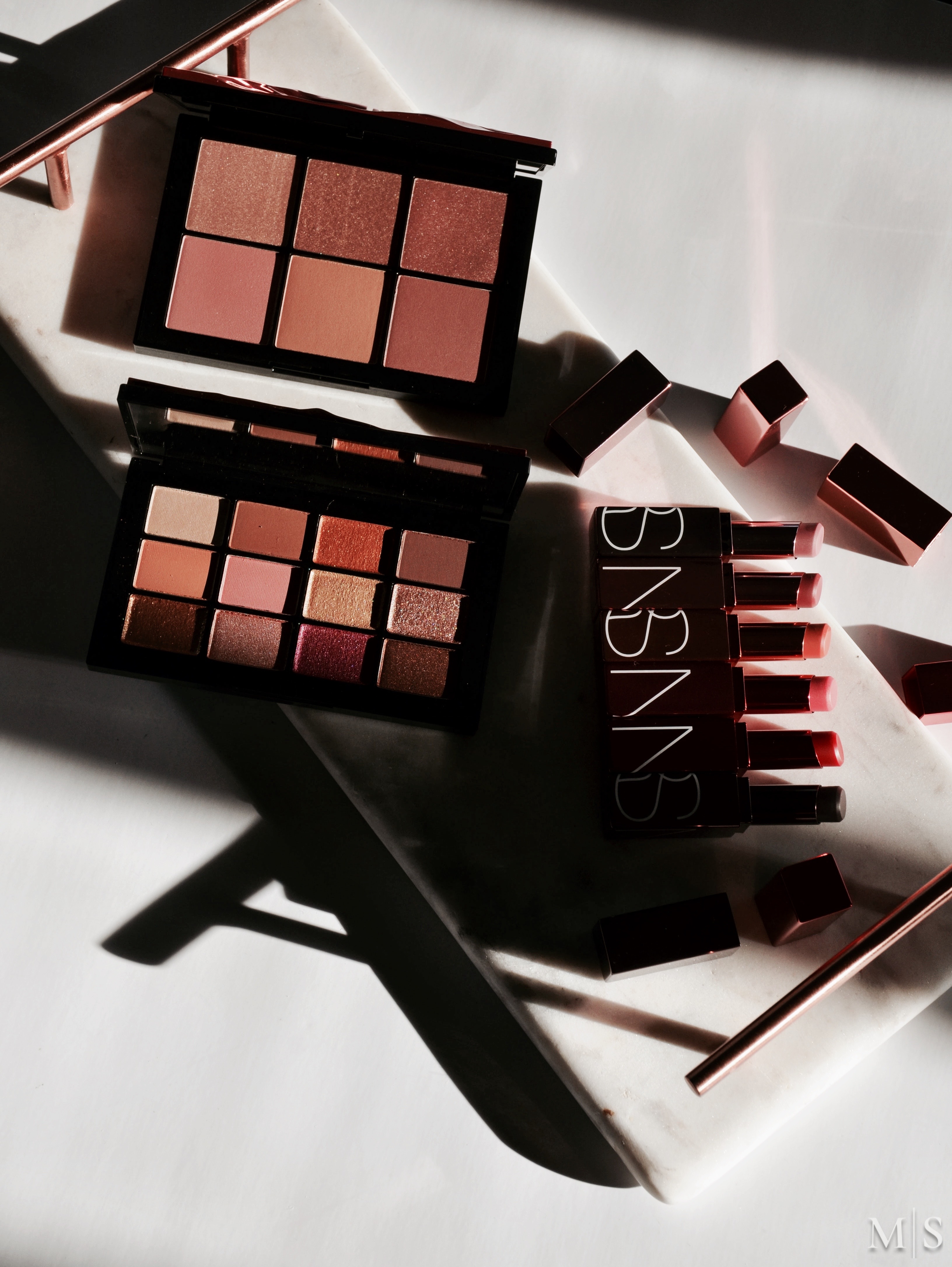 Bottom line, I'm really pleased with everything I tried from the Nars Afterglow Collection. I can't pick a favorite as all of the products perform really well.
I know the market is oversaturated when it comes to warm toned palettes but I think that the pops of pink in the Afterglow Palette are a good addition to a neutral palette.
The Overlust Cheek Palette is a new favorite. This is a palette I will use a lot and that says a lot, because I prefer cream cheek products for day to day use. As for the Afterglow Lip Balms, they are the perfect every day lip product. If you like tinted lip balms, you will love these.
*PR Sample