As soon as the weather gets colder, my skin need extra hydration and moisture. I like layering my skincare products and implementing oils for both my daytime and nighttime routine. You can use a face oil as a last step in your skincare routine or before your moisturizer.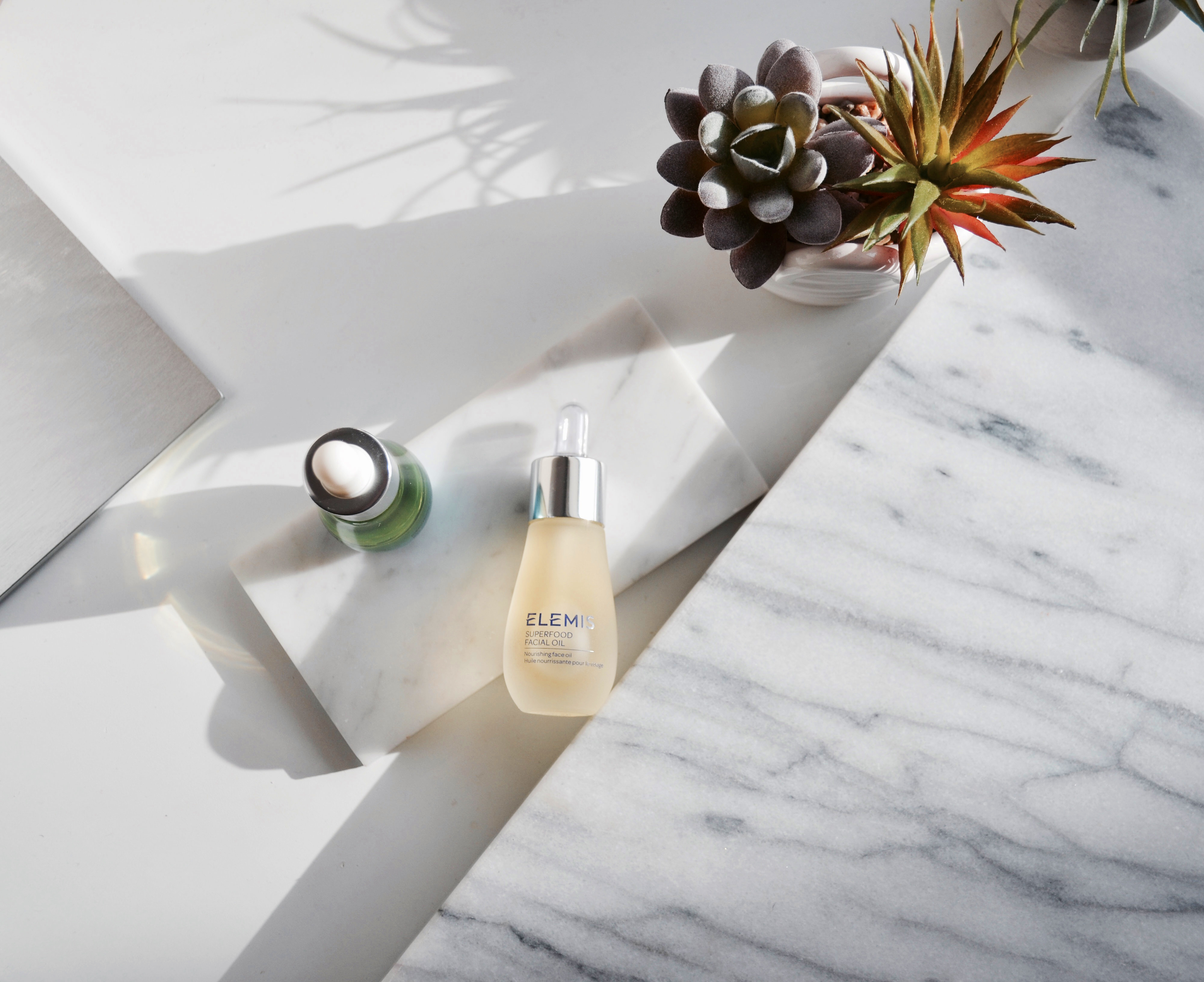 Recently I've been testing a couple of Elemis products (loving the Pro-Collagen Marine Face Oil and the Pro-Collagen Cleansing Balm). If you are not familiar with the brand, they are a luxury skincare brand based out of the UK. They focus on anti-aging skincare but they also have products that address different concerns.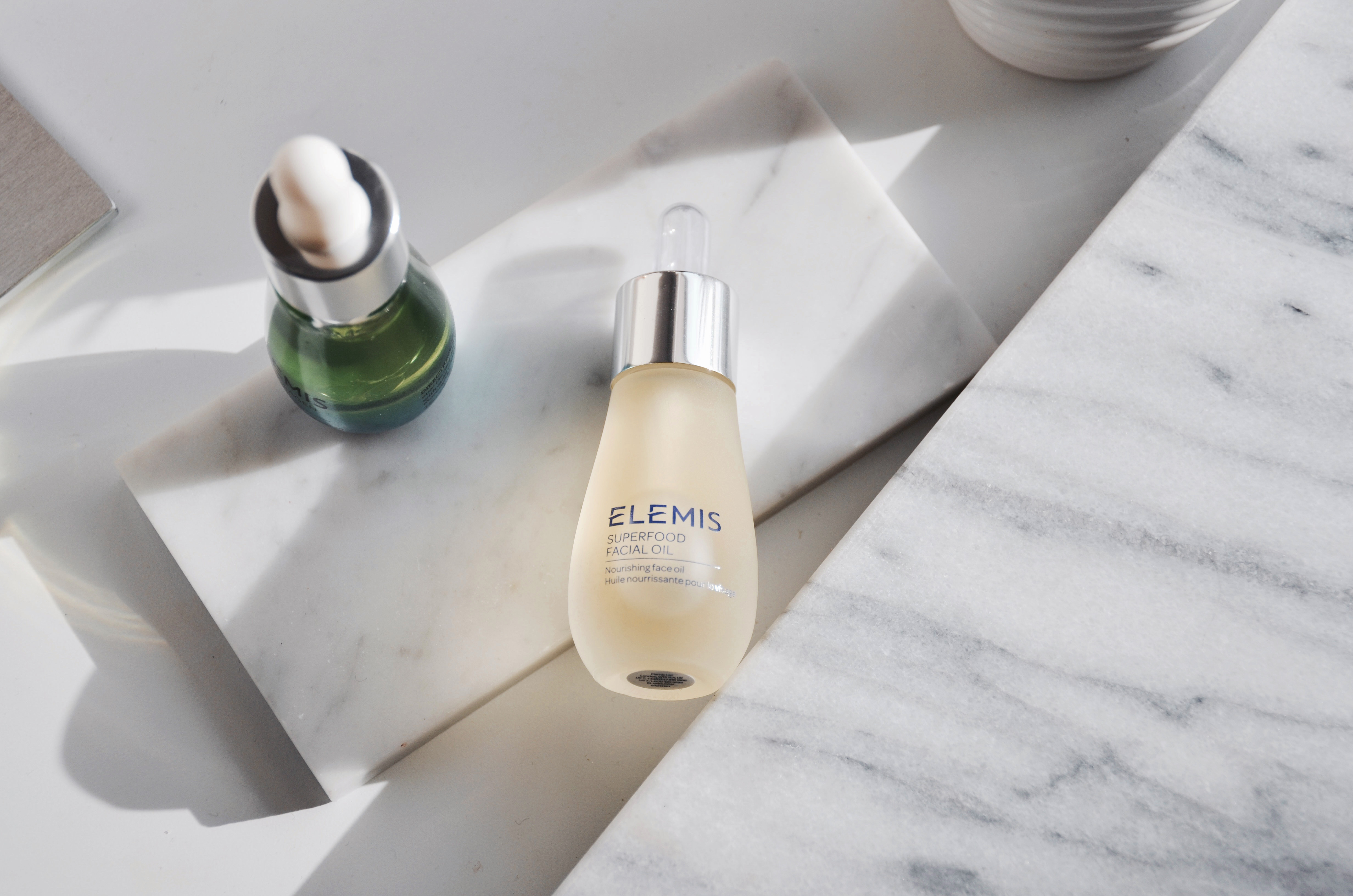 My latests skincare product that I'm currently testing is the Elemis Superfood Facial Oil. It's a face oil that is plant-based and full of anti-oxidants and omega rich. It's a nourishing and hydrating oil that contains Broccoli, Flax Seed and Daikon Radish that feed the skin and help with plumping and skin glow.
What I like about the Superfood Facial Oil is that it sinks in the skin and doesn't leave you greasy. Those are the kind of oils I can use for both day (they work beautiful under makeup) and night (layered with serum and moisturizer).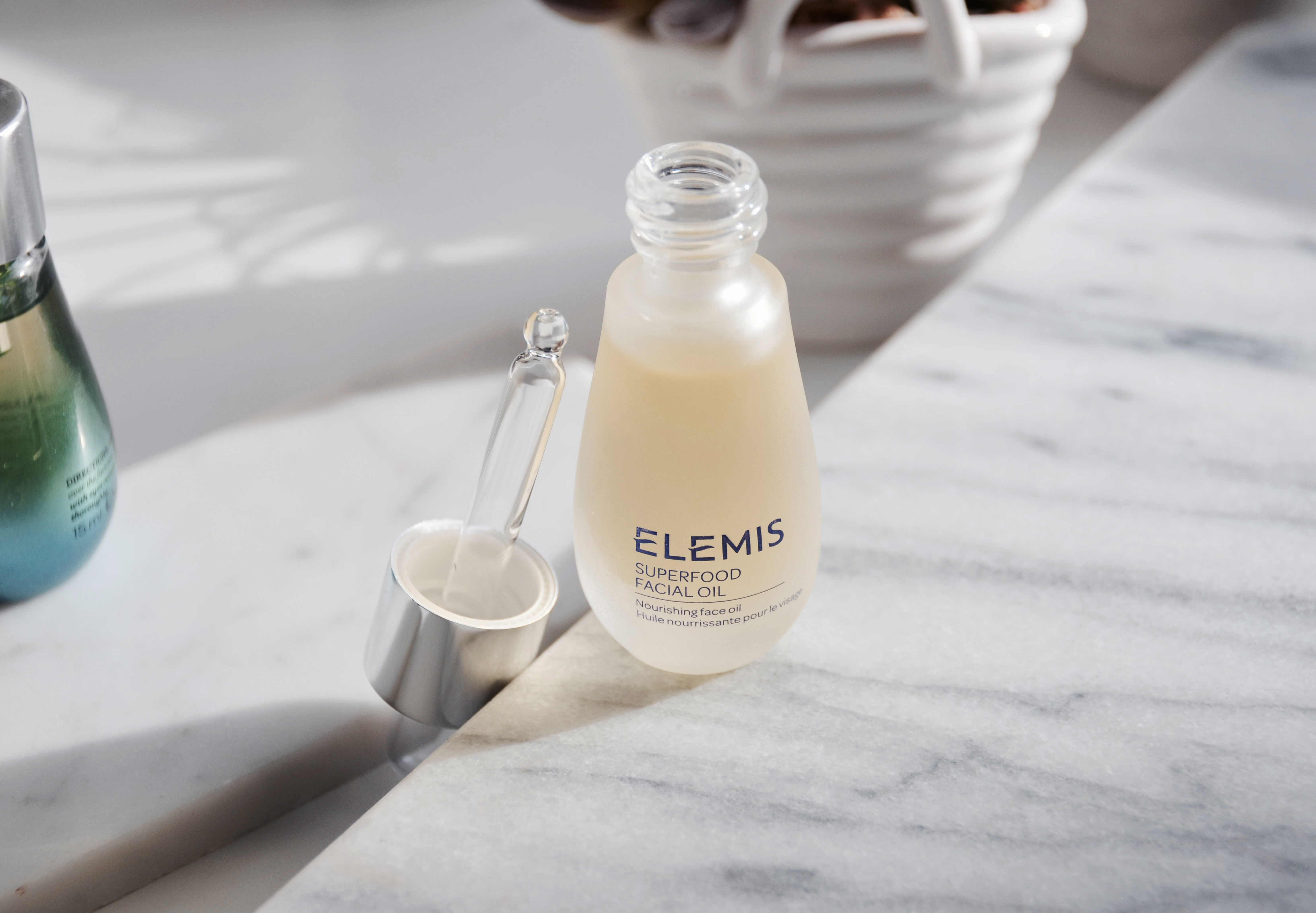 How to use:
Massage 3-4 drops over the face and neck every morning. Use alone, or before your daily moisturizer.
THERAPIST TIP: MASSAGE TECHNIQUE
Apply 3-4 drops in palm of hands, warm and inhale the beautiful aroma. Cup hands and place on face, avoiding eyelids. Pat onto the face, neck and decollete.
Gently place hands onto chin and sweep alternate hands along the jawline to the ears.
Slide hands to nose and glide across cheeks to the temples.
Slide fingers under the eyes to the bridge of nose and then to the forehead. Glide from the center to the temples
Glide hands down the side of the face and apply from the base of the neck to the tip of the chin using upwards, sweeping strokes. Return to the temples to finish.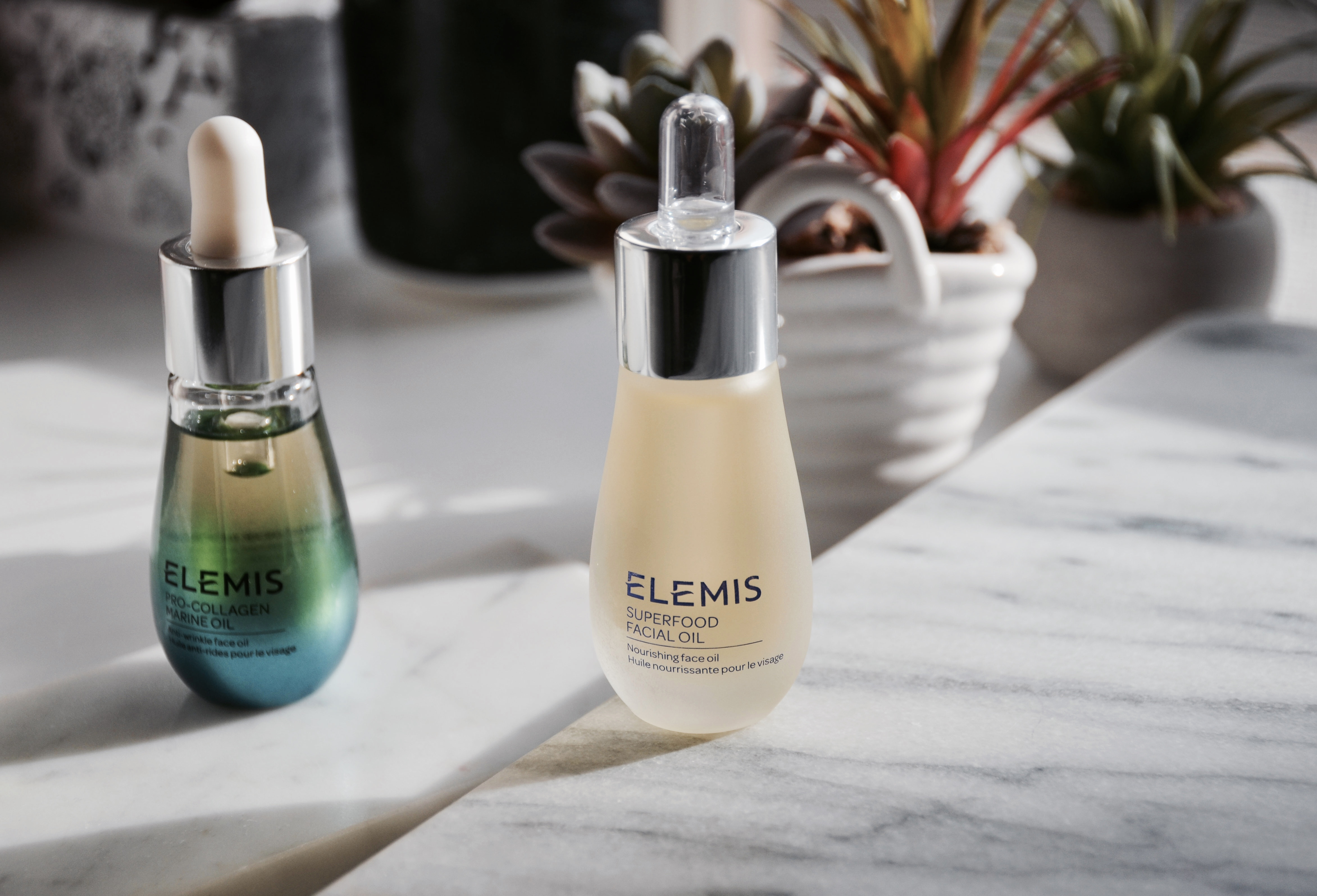 Elemis was kind enough to offer my readers a free sample of the Superfood Facial Oil. You can sign up via the widget below and get the chance to test out the oil for yourself.
I would recommend the Superfood Facial Oil to anyone who needs hydration and suffers from dull skin. Also since the oil is super absorbing it will suit all skin types.
*Thanks to the Elemis team for sponsoring this post.