Moisturizing matte liquid lipsticks? Count me in! I love a good matte liquid lipstick but sometimes they can be too drying for my dry lips. I love the longevity of the liquid lipsticks but I can't wear them every day because of the dryness.  I had previously tried a Ciaté London Liquid Velvet lipstick that came in a set, I think the shade was in Risque, a beautiful orange red shade and I loved it. Ciaté London came out with 8 new shades of their Liquid Velvet Moisturizing Matte Liquid Lipsticks and I was lucky to try them all.
The Ciaté London Liquid Velvet Moisturizing Matte Liquid Lipsticks are described as long wearing and ultra vibrant moisturizing liquid lipsticks.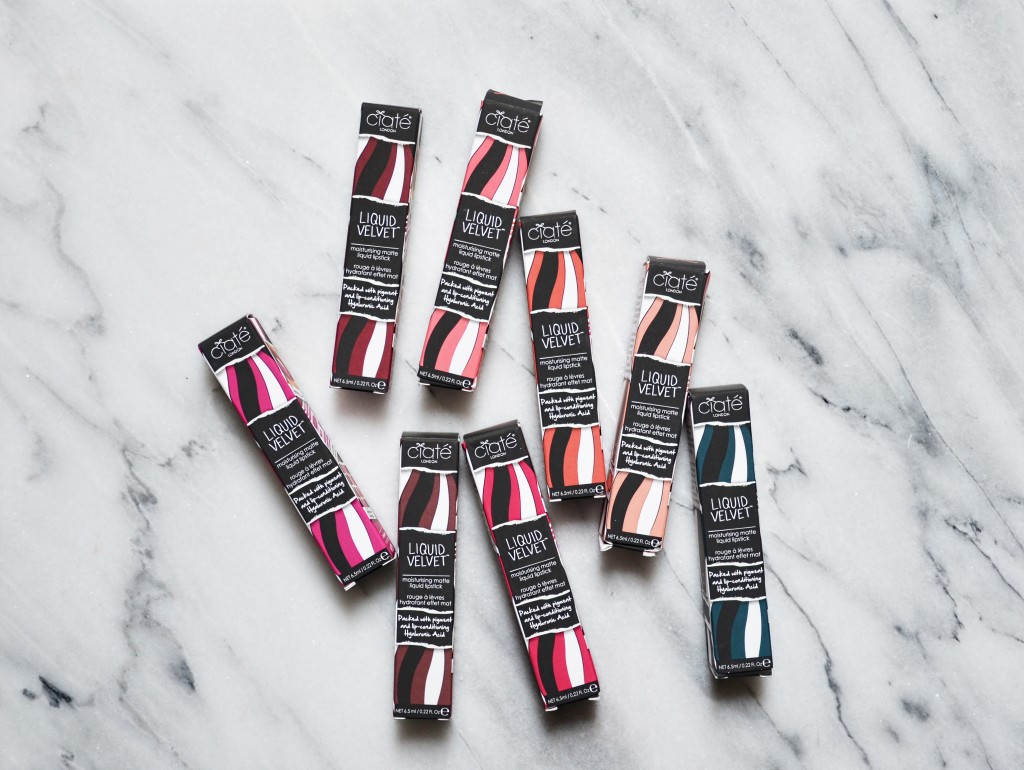 From Sephora's website:
"Liquid Velvet™ Matte Lip Slick combines highly-pigmented, gorgeous matte, long-wearing lip color with hyaluronic acid for its intense lip-conditioning benefits so that lips appear fuller, while feeling more supple and smooth. The creamy, non-drying lip formula is infused with Ciaté London's proprietary blend of moisturizing PlushPigment™, and it features high-performance pigments that glide on to lips for bold color and extreme hold. The innovative precision tip effortlessly lines and fills in lips for perfect application."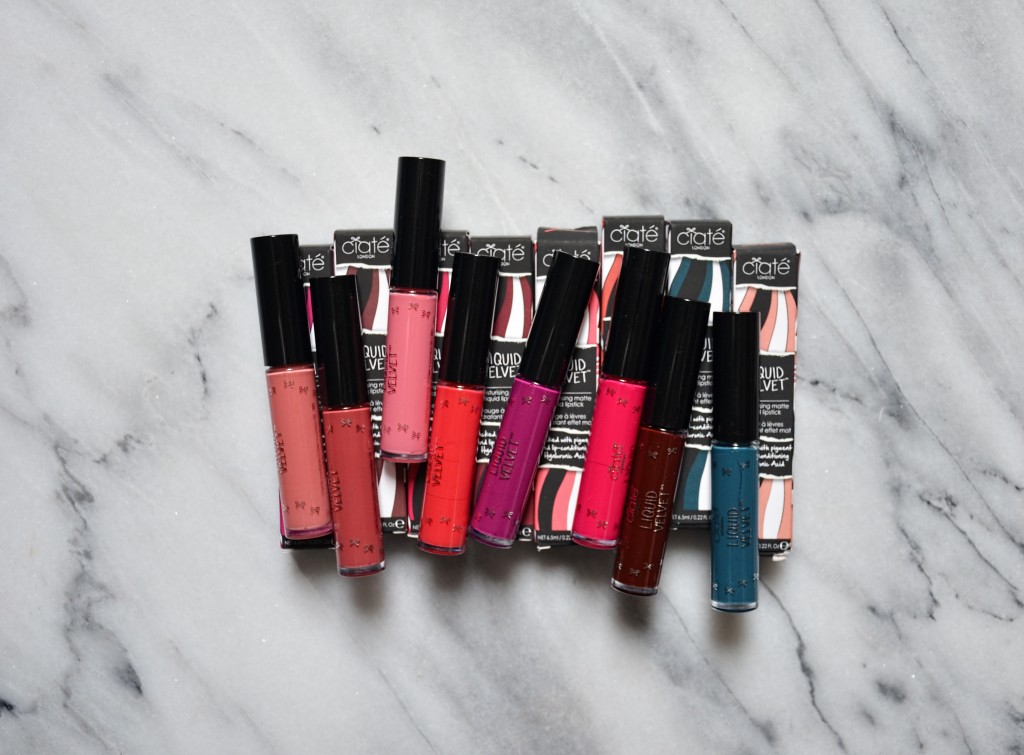 The 8 new shades range from a pretty pinky nude to a quirky deep teal shade that you don't find in a lot of other brands.
The formula of the liquid lipsticks feels like whipped cream and applies smoothly on the lips. The pointed tip of the doe foot applicator really helps in creating precise lines with application so you don't need a lip liner with these. Since they made the formula not so drying and comfortable to wear it does transfer as soon as it dries meaning if you drink or kiss someone it will transfer. It also doesn't completely dry on the lips so you don't get that tight feeling like with other more drying liquid lipsticks but it doesn't leave a sticky feeling so when you touch your lips you can only feel the lipstick.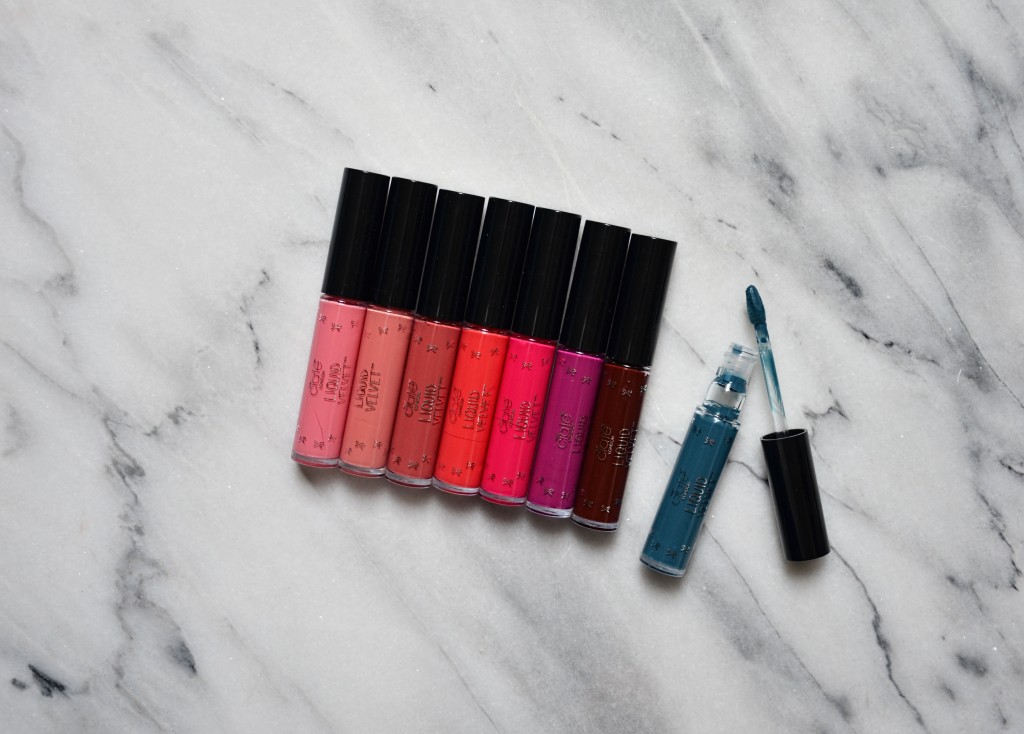 The 8 new shades in the line are:
Wonderland ( Dusty Nude Rose)
Kiss Me Quick (Baby Doll Pink)
Fast Lane (Bold Watermelon)
Pin Up (A Universal Flattering Berry)
Chatterbox (Deep Mauve Magenta)
Head Over Heels (Bright Fuchsia Berry)
Voodoo (Black Cherry)
Envy (Deep Teal)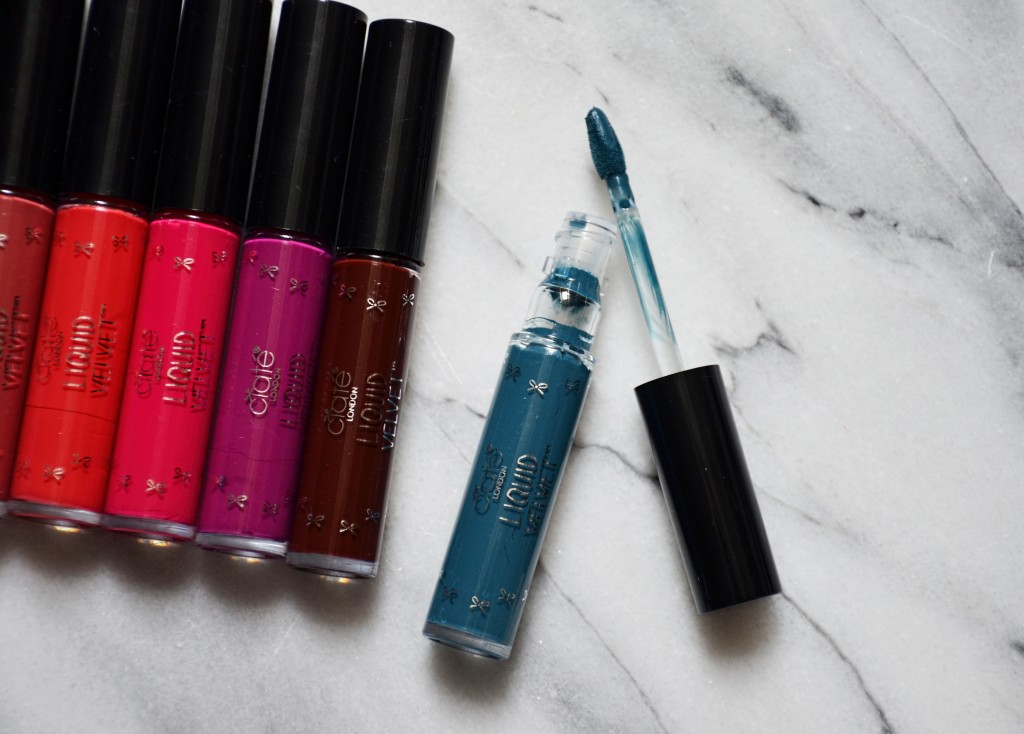 I really like these on days when I want to wear a high impact matte lip but my lips are not in good condition. They don't accentuate any dry patches on your lips and they also don't settle in to those fine lines. They're not as long lasting as other liquid lipsticks but you compromise on the fact that you're getting a very comfortable to wear liquid lipstick.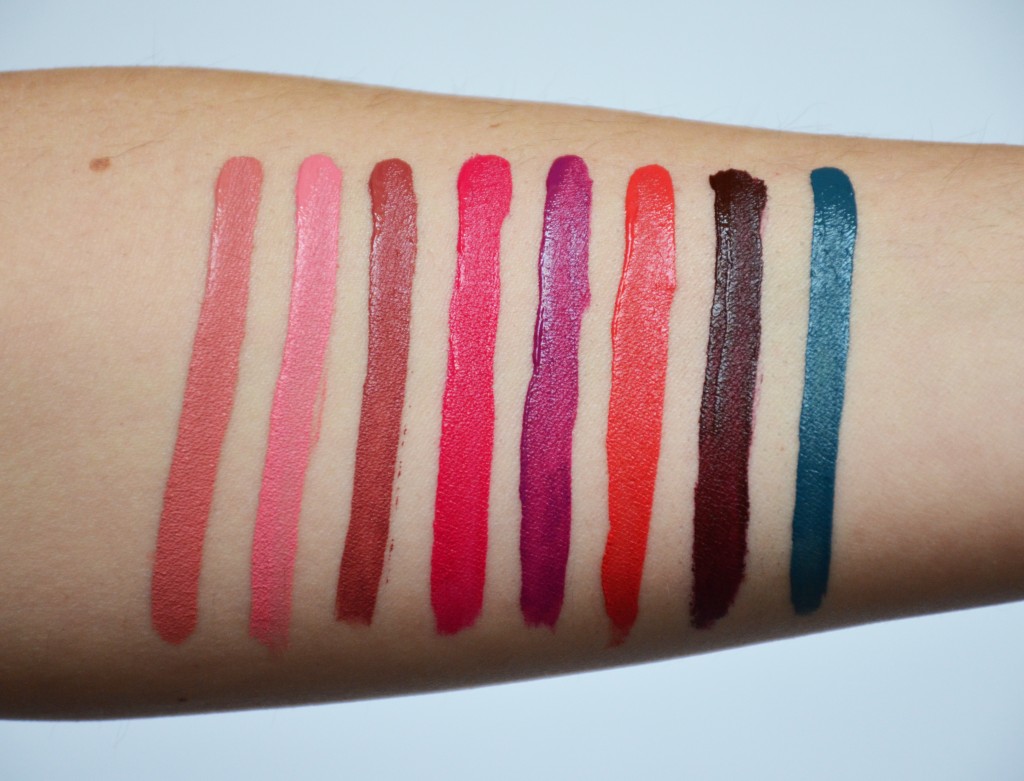 Swatches of the Ciaté London Liquid Velvet Moisturizing Matte Liquid Lipsticks L to R: Wonderland, Kiss Me Quick, Pin Up, Head Over Heels, Chatterbox, Fast Lane, Voodoo, Envy
The Ciaté London Liquid Velvet Moisturizing Matte Liquid Lipsticks get a big thumbs up from me. They're super comfortable on the lips, they don't dry your lips and the shades are all wonderful. If i have to pick favorites I would go with Wonderland, Pin Up & Voodoo.
If you're someone who wants to wear a matte liquid lipstick but can't stand the dryness I recommend trying these. They have some pretty neutral shades but also some bold shades if you like to make a statement.
*The 8 new shades of the Ciaté London Liquid Velvet Moisturizing Matte Liquid Lipsticks provided for review consideration. As always all opinion is my own.