Charlotte Tilbury has two recent releases. First, the Hollywood Lips are her version of the liquid lipstick. Second, she released Hollywood Contour and Beauty Light Wands and a Complexion Brush to go with the two. When I first heard that Charlotte Tilbury is coming out with liquid lipsticks I knew that she will release a formula that is not drying. Her matte lipstick formula is one of the most comfortable formula that I've tried and her Hollywood Lips are no exception.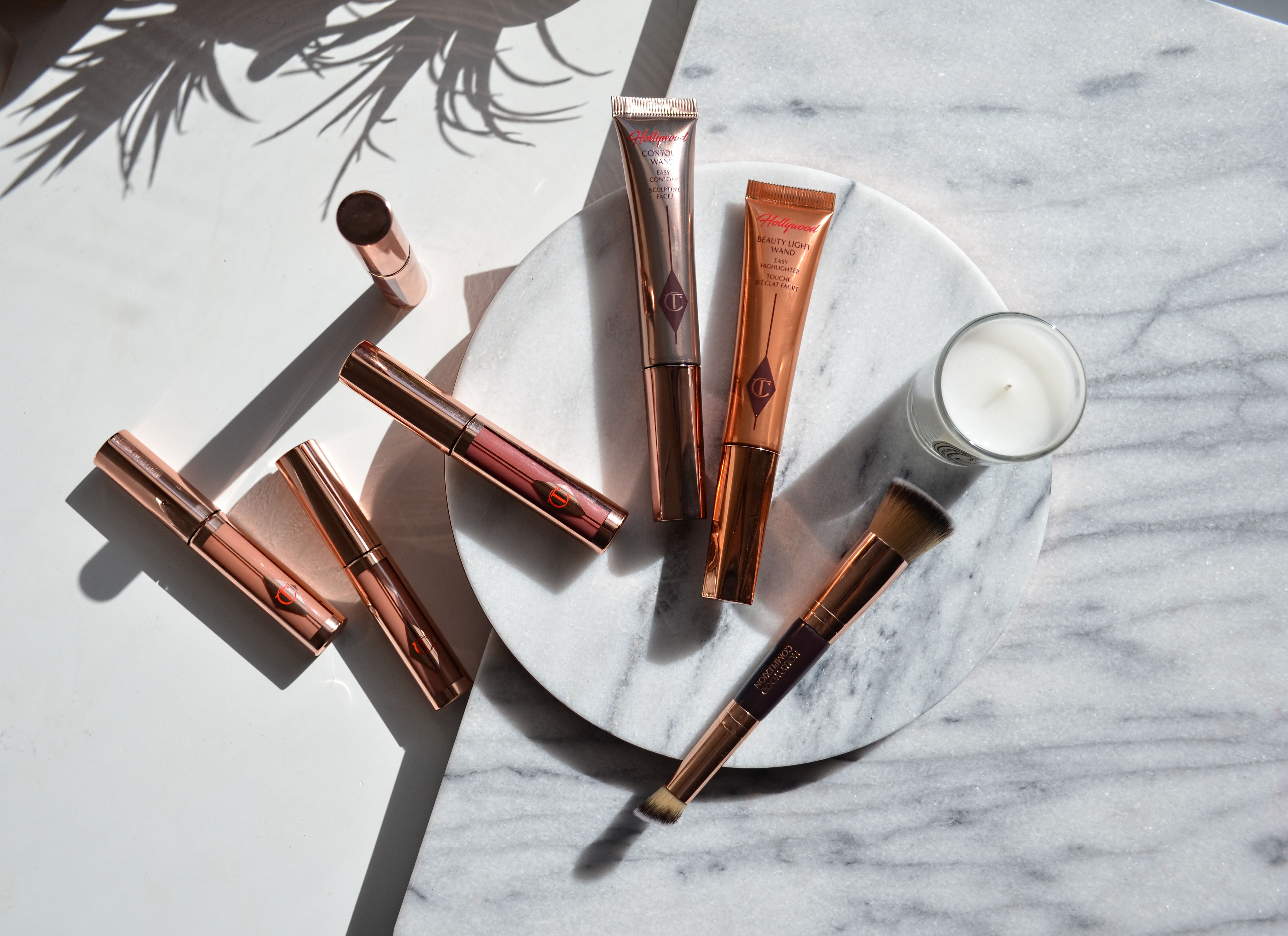 The Charlotte Tilbury Hollywood Lips are not your usual drying liquid lipstick. They have a whipped velvety formula that doesn't accentuate any dryness or lines on the lips, makes them look plump and lasts around 5 hours.
WHAT MAKES HOLLYWOOD LIPS MAGIC:
· Weightless, long-lasting formula
· Beeswax protects your lips against drying out – providing nourishment & a comfortable feel
· Anti-ageing sea lavender, hyaluronic acid & collagen boosting actives slowing down signs of ageing for smooth, plump lips
· Buildable formula can be dialed up from a soft matte look to a gorgeous, pigmented lip without caking or cracking
· Hug applicator to bottom lip to cover completely and use the thinner tip to define and trace your upper lip to cheat a wider top lip. Crescent applicator mimics the natural curve of your lips for a contour effect.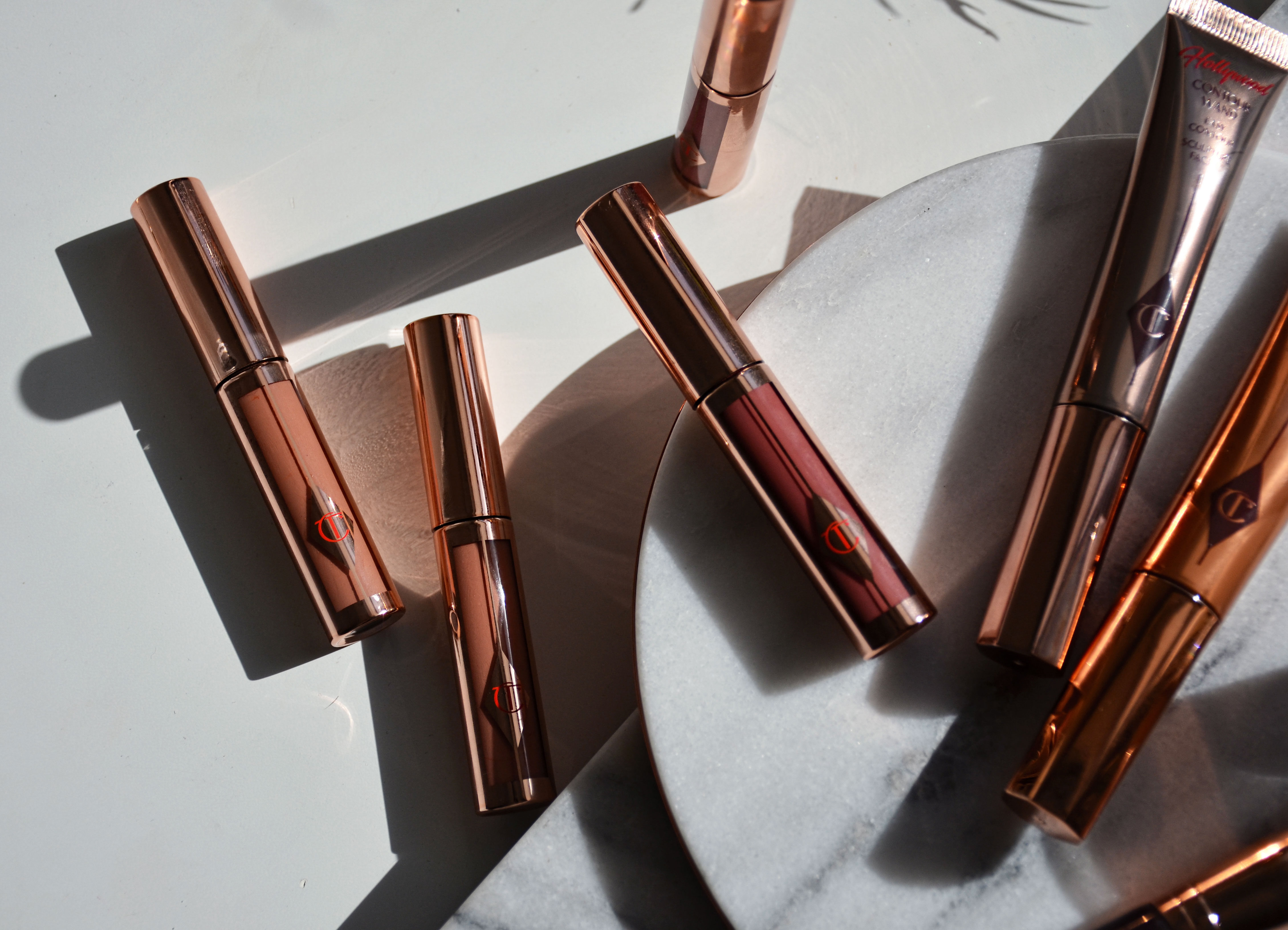 The Hollywood Lips have a matte finish but they don't dry down completely. They are not transfer proof but they are also super comfortable on the lips. The unique doe foot applicator hugs the lips for an easy one swipe application. The pointy side can be also used to carve out edges on your top lip.
The line has 10 available shades, ranging from light nudes, pinks, red and a dark berry. I originally picked up three shades and I also received one as a press sample. Most of the shades in the line are pretty wearable so I went with a nude, a dark mauve and a pink coral. The fourth shade is also a nice nude shade which I love wearing with a smoky eye.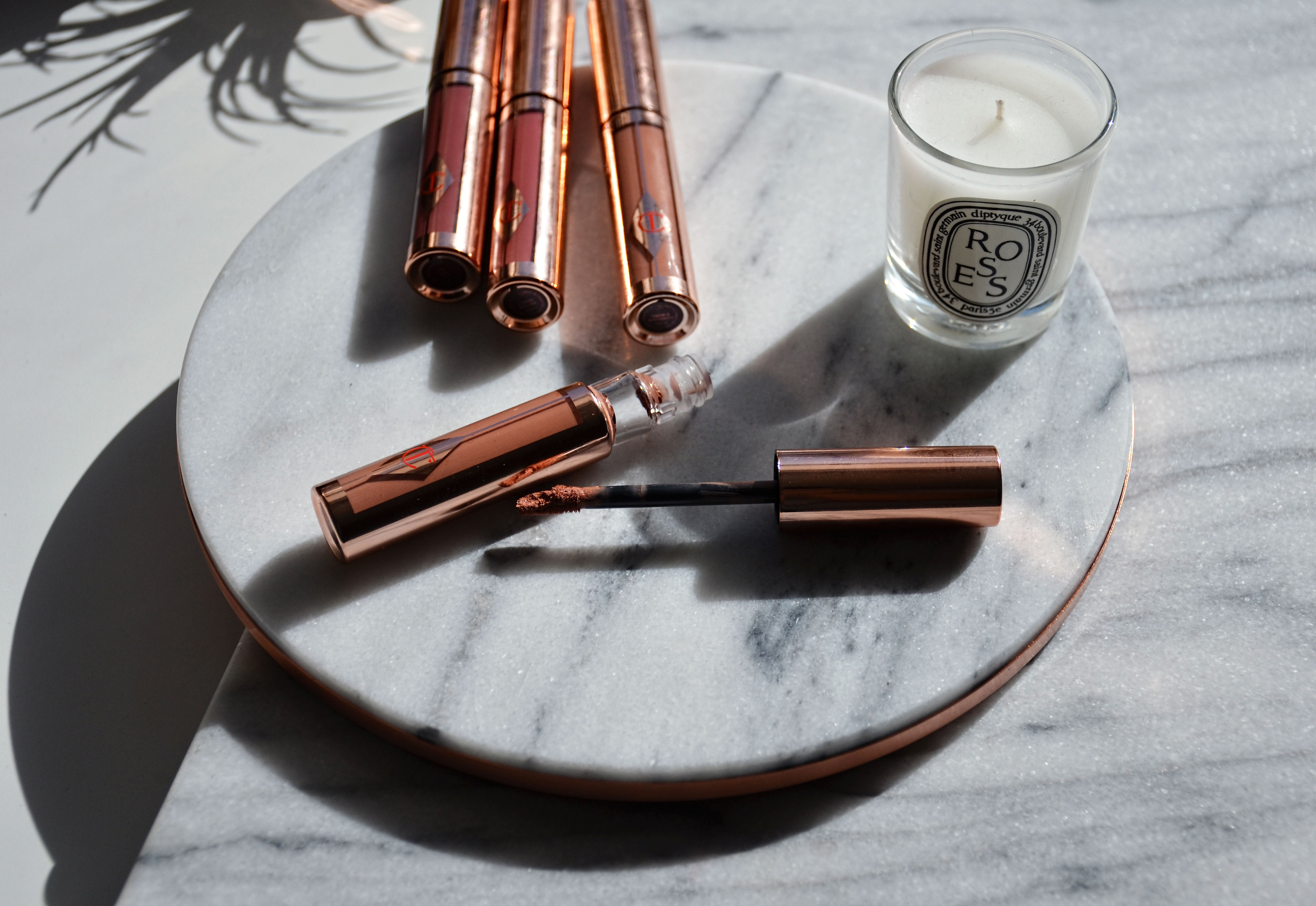 The four shades that I have from the Hollywood Lips are:
Charlotte Darling (creamy beige nude with peach undertones)
Best Actress (creamy nude with brown undertones)
Too Bad I'm Bad (warm rosy pink with some coral)
Show Girl (berry mauve shade)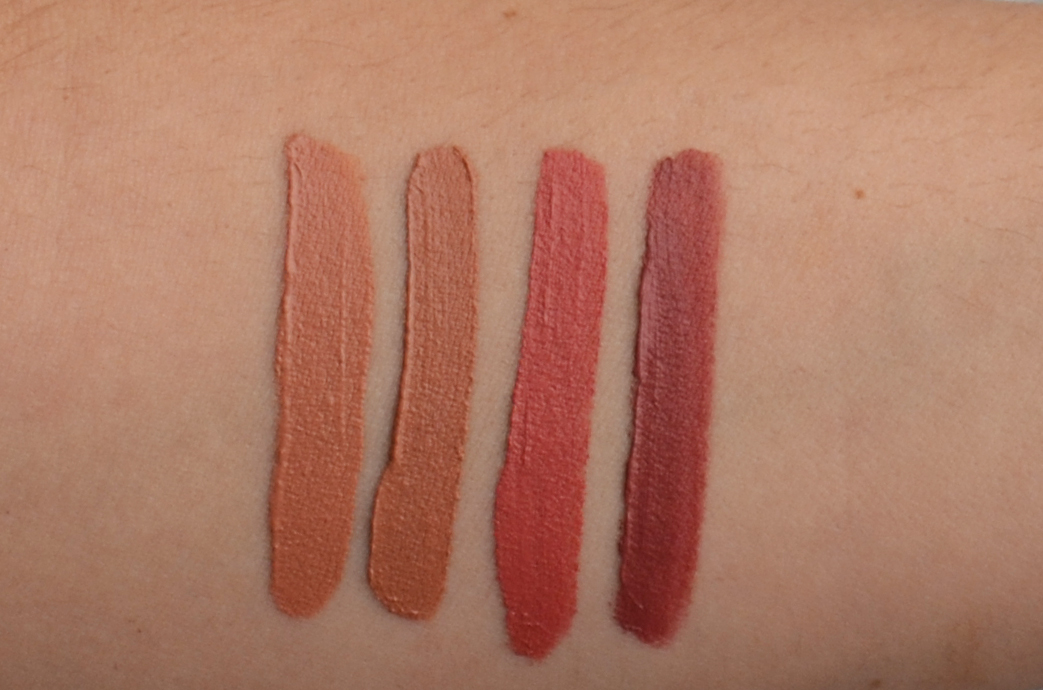 Swatches L to R: Charlotte Darling, Best Actress, Too Bad I'm Bad, Show Girl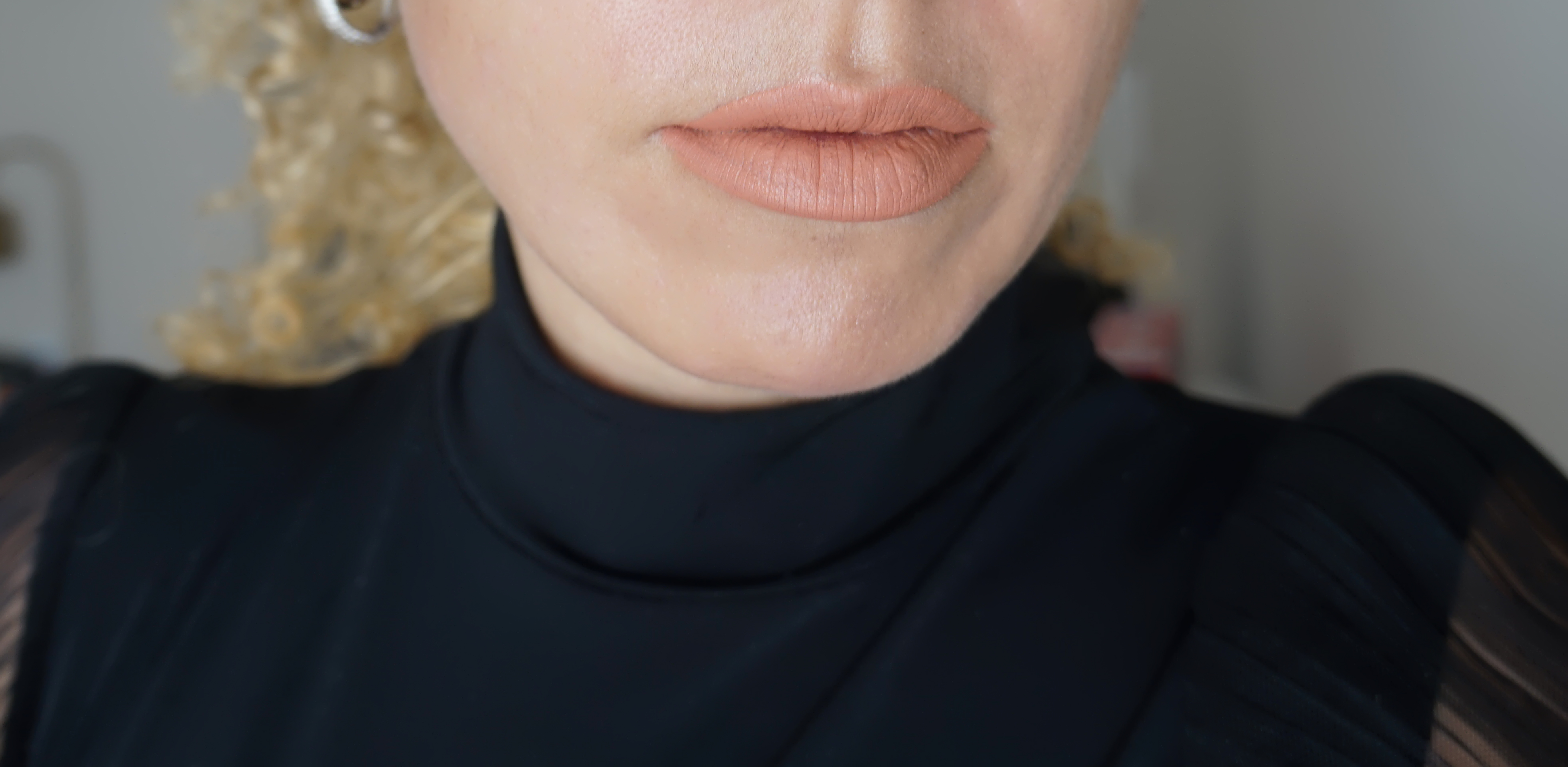 Hollywood Lips in Charlotte Darling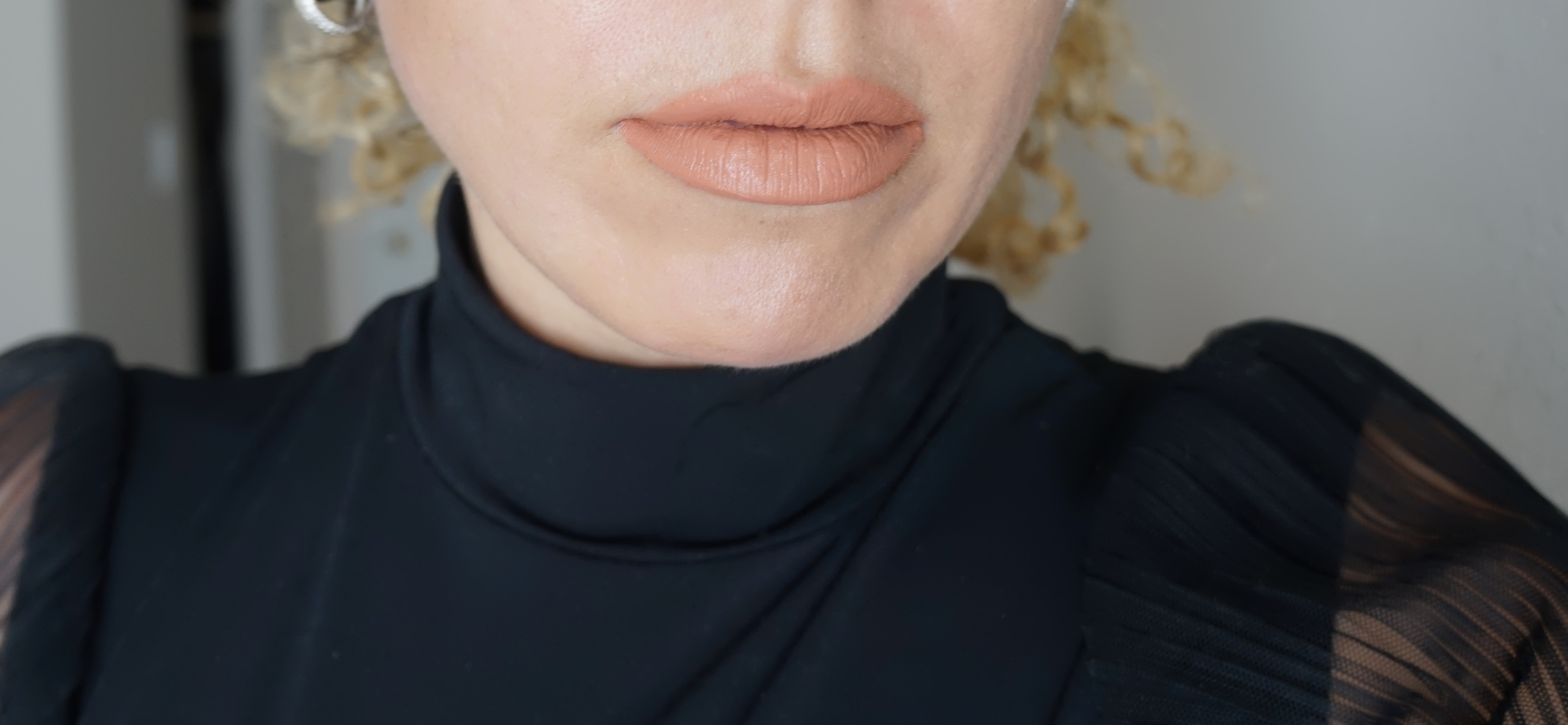 Hollywood Lips in Best Actress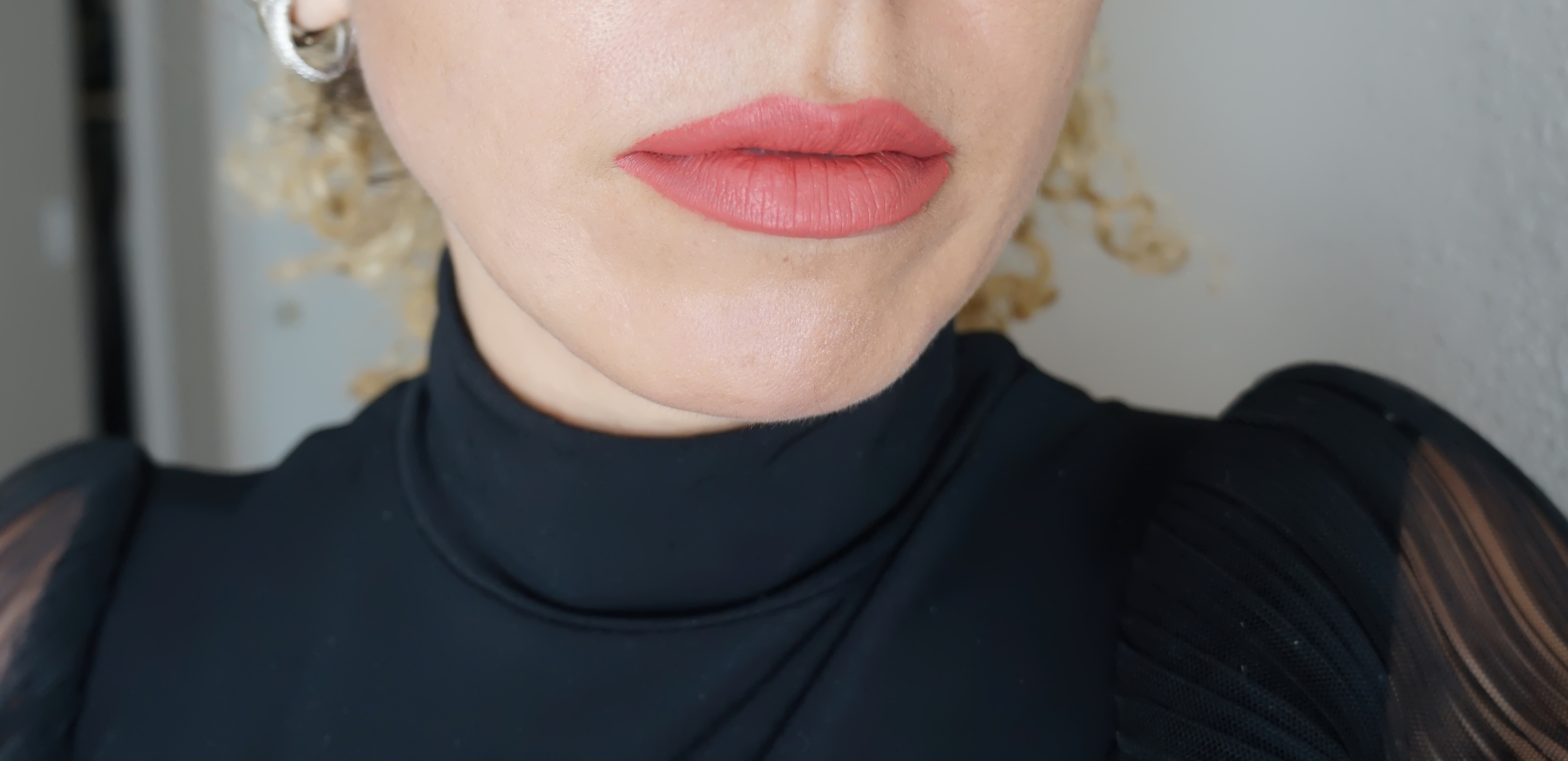 Hollywood Lips in Too Bad I'm Bad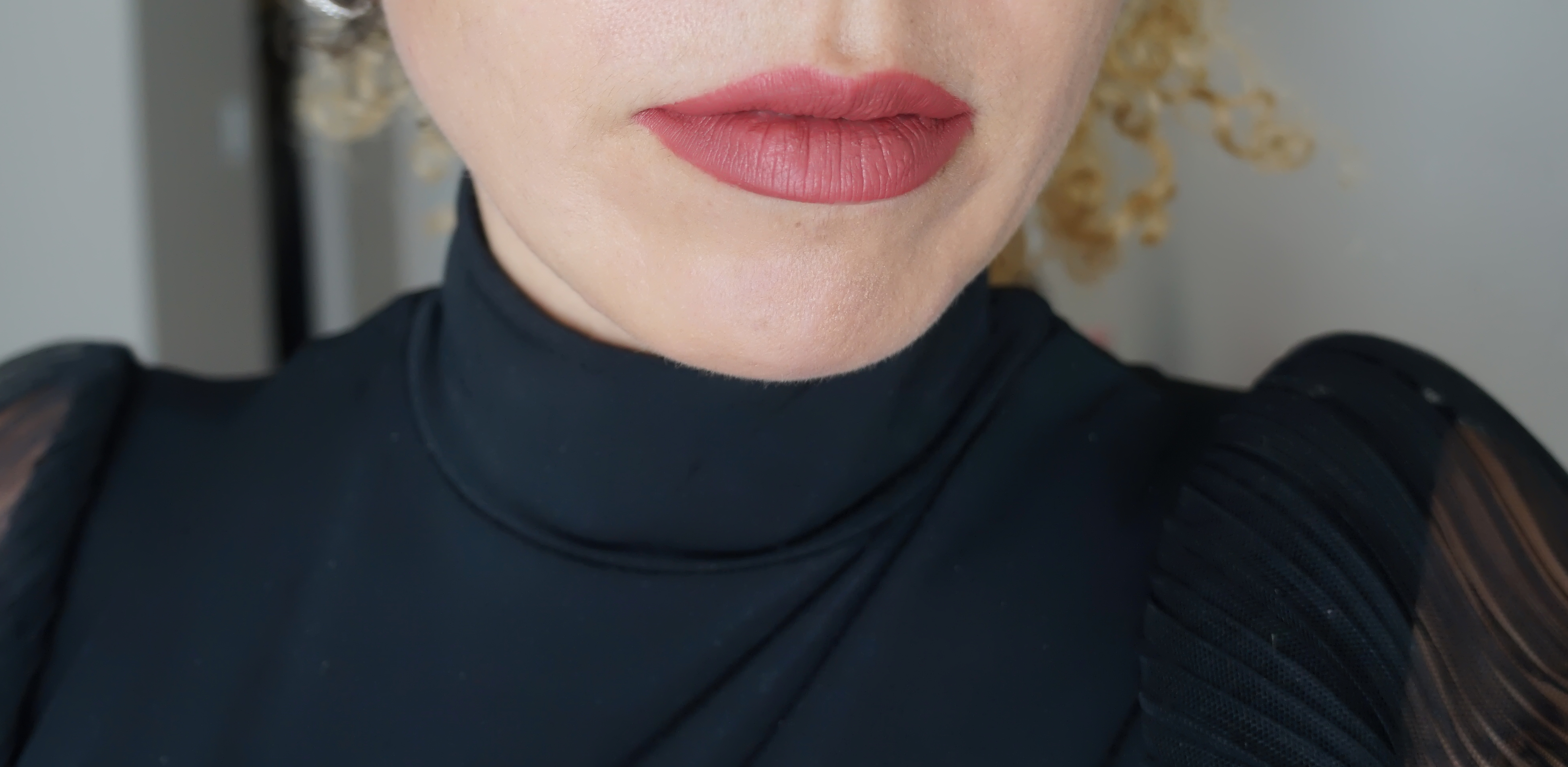 Hollywood Lips in Show Girl
I'm very pleased with the shades that I got. Since I love the formula I'm planning on getting Screen Siren which is a beautiful scarlet red and Dangerous Liaison which looks perfect for the colder months.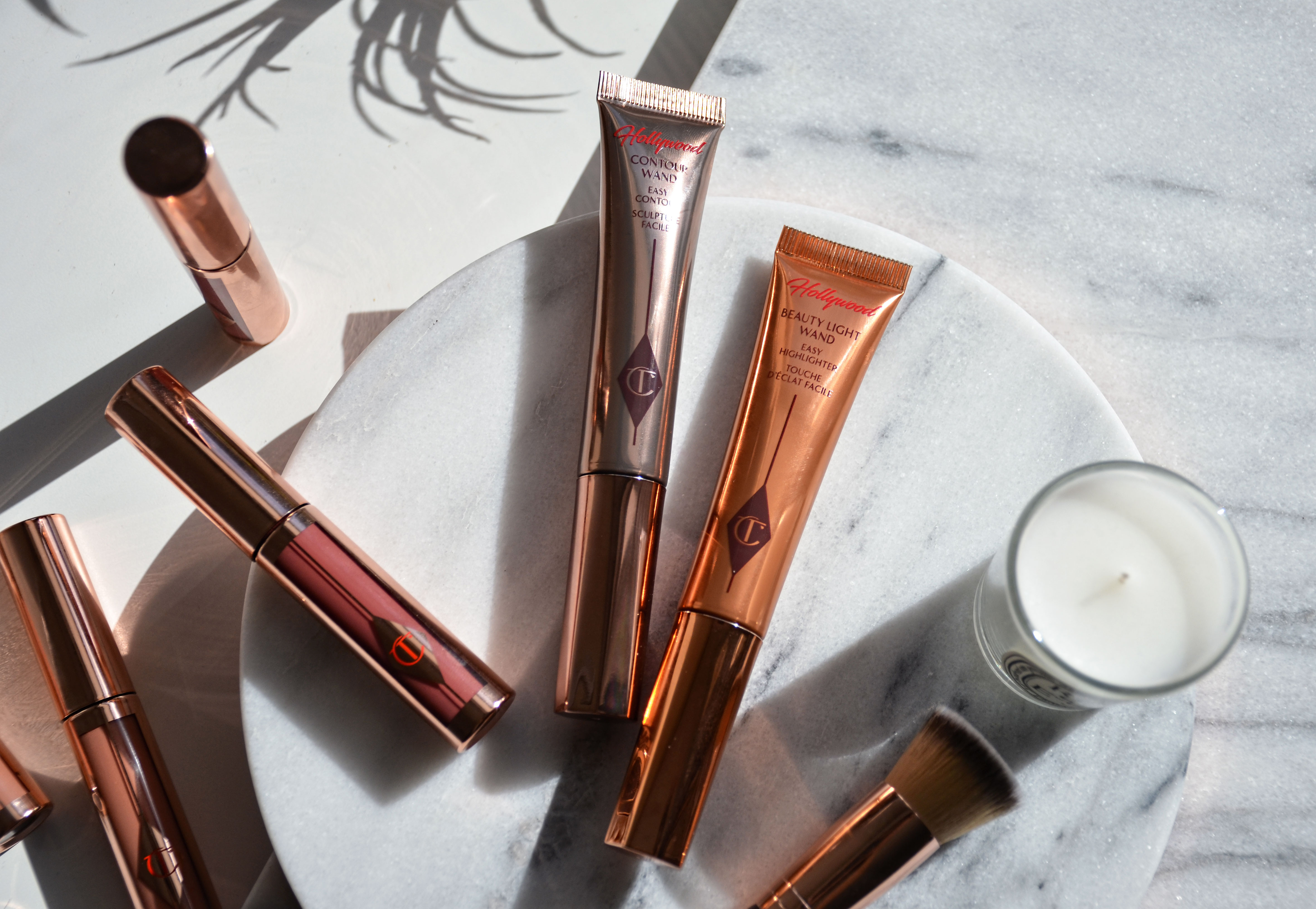 The Charlotte Tilbury Hollywood Contour Wand is a light creamy formula meant for contouring. The line has two available shades in Light to Medium and Medium to Dark.
WHAT MAKES MY HOLLYWOOD CONTOUR WAND MAGIC:
• Get gorgeous sculpted mega-watt cheekbones instantly
• Easy, brand-new-to-market cushion applicator to dispense product evenly, with blendable formula
• Treated pigments with good adherence & color uniformity create shadows & define features for a natural finish
• Siloxanes create lightweight & dry feel upon application for easy blending
• Ideal if you want to create a buildable, natural contour
I have the Light to Medium shade and it's a good match for my medium skin tone. The formula feels like a liquid bronzer and the shade is just perfect. I find it similar to the bronze shade in her Filmstar Bronze & Glow compact which is not too cool but also not too warm, so it both works as a contour and a bronze shade.
The cream is buildable and blends very easy. It gives a natural contoured look to the face and it just looks like skin. If you like your sharp contour this is not the product for you. But if you are like me, and prefer a natural look, you will love this.
There is a sponge tip applicator with an open and close option which is handy and makes these a great travel product (no spilling accidents).
The Charlotte Tilbury Beauty Light Wand comes in the same packaging as the Contour Wand. It is a light champagne gold liquid highlighter that gives a beautiful sheen on the skin.
WHAT MAKES MY HOLLYWOOD BEAUTY LIGHT WAND MAGIC:
• I wanted to bottle the Beauty Light effects from the Hollywood red carpet!
• Treated pearls boost brightening & highlighting to give a luminous complexion with a soft-focused finish, with light reflecting particles for a natural glow.
• Oleogel gives a high gloss, bright, highlighted effect with no visible glitters so it looks as good in daylight as it does in HD!
• Rose gold pigments mimic the soft, natural hue of the beauty light whilst the silver light reflectors intensify the result for a flawless finish
• Easy cushion applicator is a soft cushion pad that dispenses product evenly onto cheekbones, making it super blendable and easy to use.
I am in love with the Beauty Light Wand! You only need a tiny bit of product to achieve a beaming look which will never look shimmery or glittery. It gives that "lit in within" look but on steroids. It is just beautiful on the skin.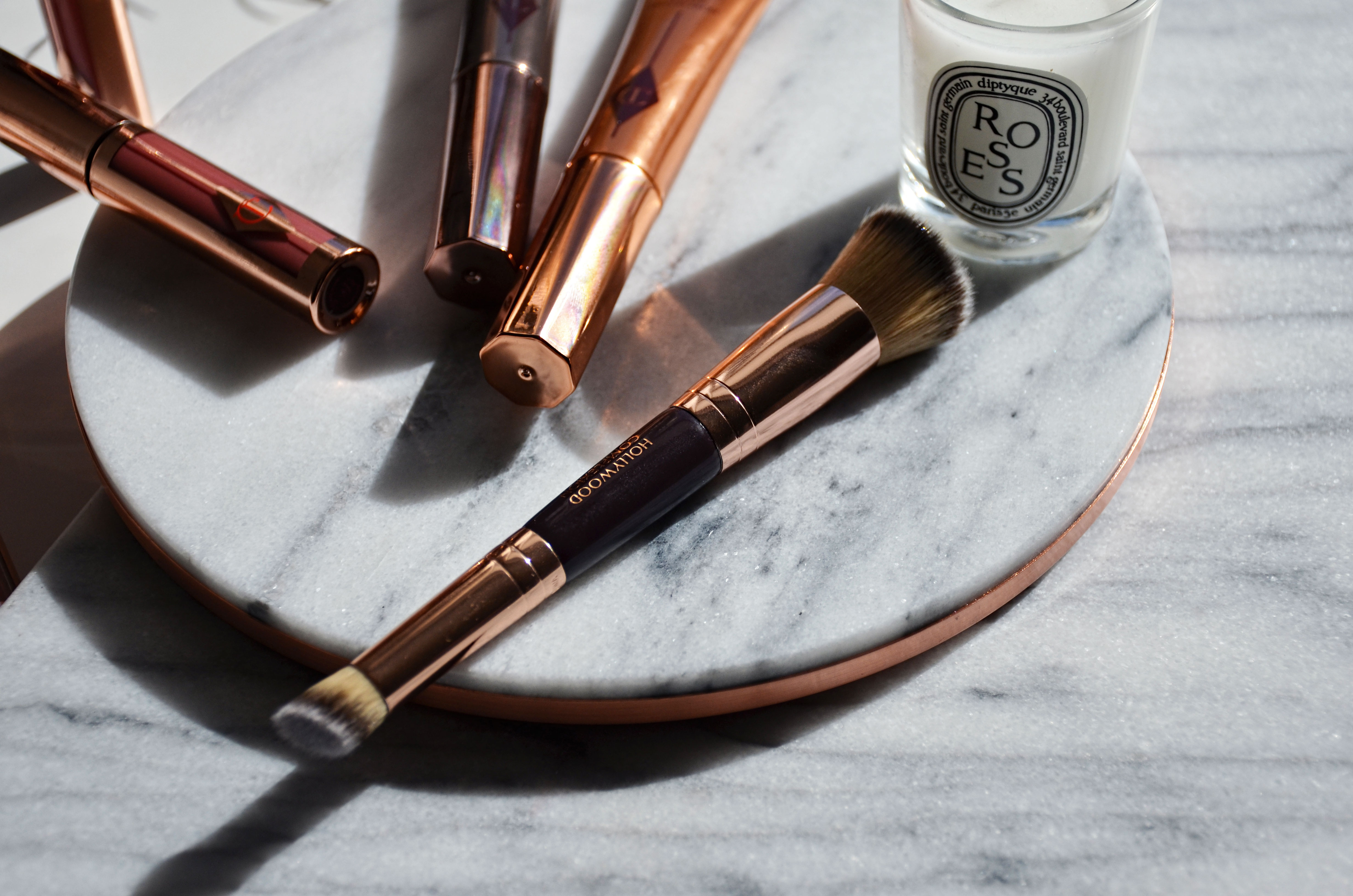 Charlotte also released a 2-1 Contour Brush called the Hollywood Complexion Brush. The brush feels very soft on the skin is very well made. It works well with both the Contour and Beauty Light Wand.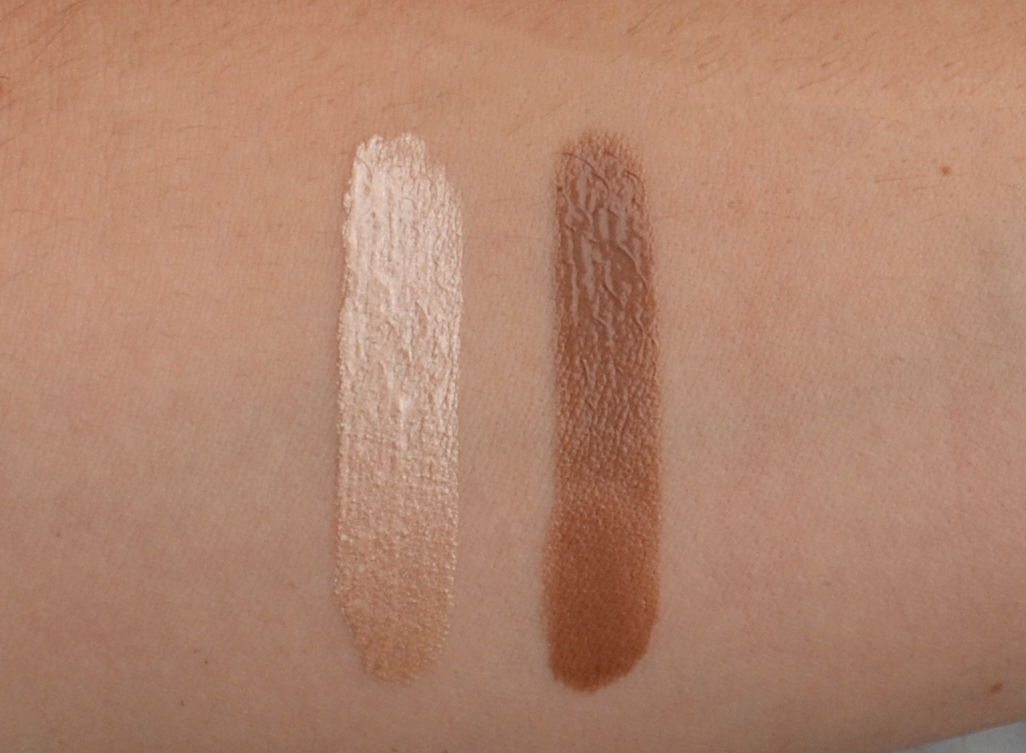 Swatches L to R: Hollywood Beauty Light Wand, Hollywood Contour Wand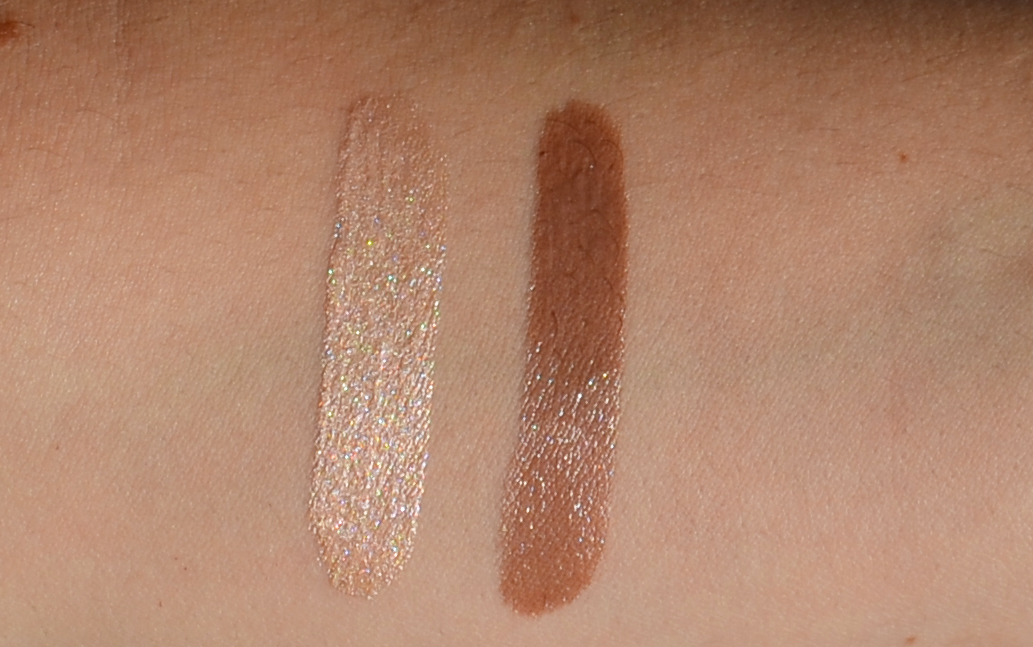 Swatches on direct sunlight
All in all, everything is a hit for me. The Hollywood Lips are a great option for people who want a more hydrating and comfortable matte liquid lipstick. Both the Hollywood Contour and Beauty Light Wands are really nice. I would recommend them to someone who likes minimal makeup or a more natural skin like look. Although the Beauty Light Wand is anything but subtle. It's one of the most natural looking but beaming highlight in my collection. Love it!
*PR Samples include the Hollywood Lips in Best Actress, Hollywood Contour and Beauty Light Wands and Hollywood Complexion Brush. Everything else was purchased by me.