Bite Beauty is one of my favorite lipstick brands.What I love about the brand is that their lipsticks are made with natural and food grade ingredients which are actually good for you. Plus their lip products always smell really yummy, like fruit or something that you can eat.
Every year Bite Beauty comes out with limited edition holiday sets and every year I have to grab at least one, well this year I got two.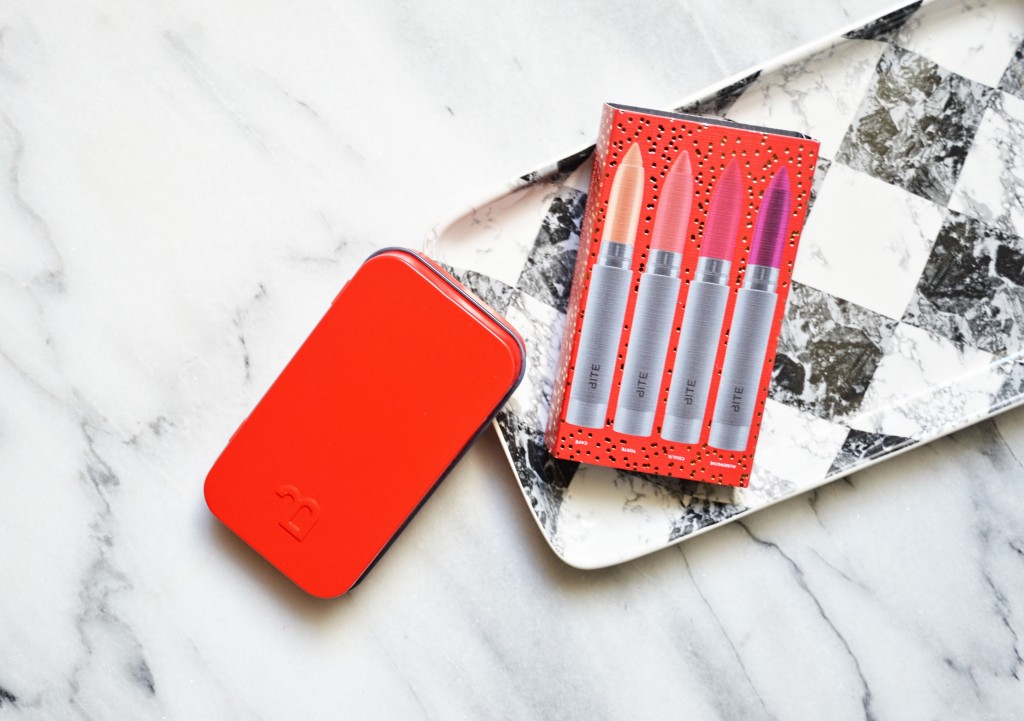 The Bite Beauty Best Bite Rewind Set is a set of four mini Matte Creme Lip Crayons. They come in a beautiful red tin that's the same tin from last year's set, last year they just had the mini high pigment pencils.
The set has three limited edition shades and one part of their permanent line. The Matte Creme Lip Crayons are described as a lip product that has a matte finish but in my opinion they have more of a satin finish. They feel hydrating on the lips but they also have a good lasting power. The darker shades actually stain the lips and when they fade they looks really nice.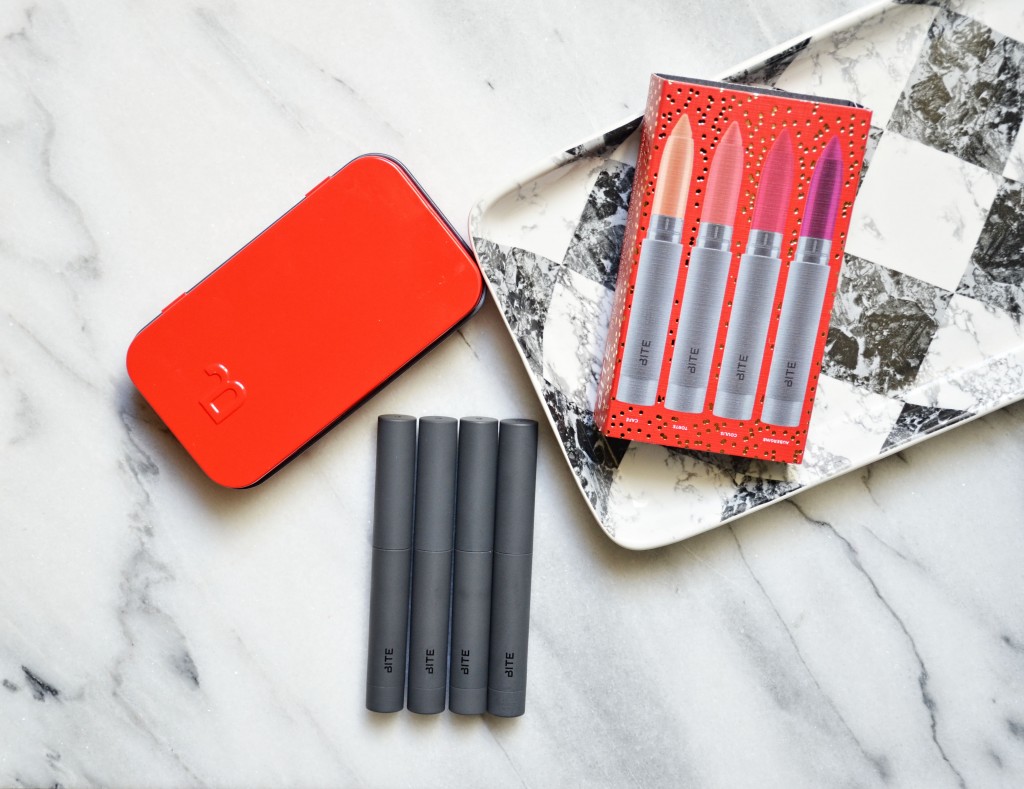 Each shade contains 0.031 oz of product vs the full size lip crayons have 0.05 oz of product. One full size lip crayon is $24 and the set that contains 4 lip crayons is priced for $25 so you're actually getting a good deal.
The shades in the set are:
Mini Matte Creme Lip Crayon in Cafe (peachy brown nude)
Mini Matte Creme Lip Crayon in Torte (brown toned rose)
Mini Matte Creme Lip Crayon in Coulis (raspberry red)
Mini Matte Creme Lip Crayon in Aubergine (eggplant and part of the permanent line)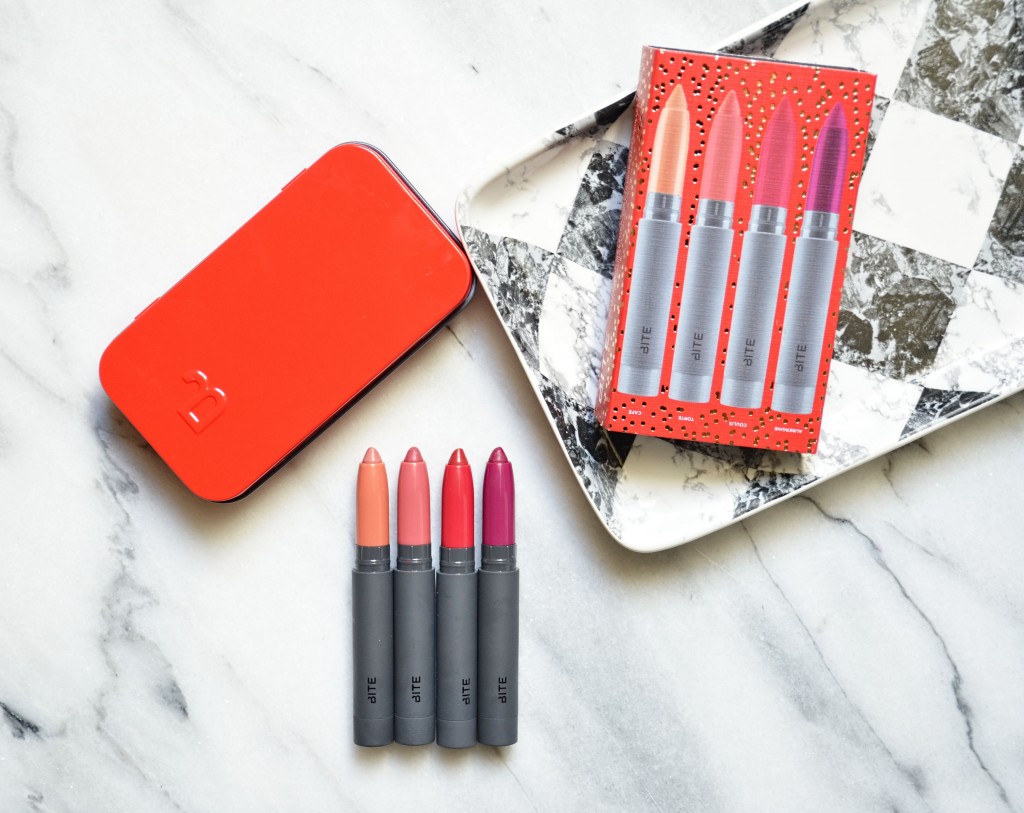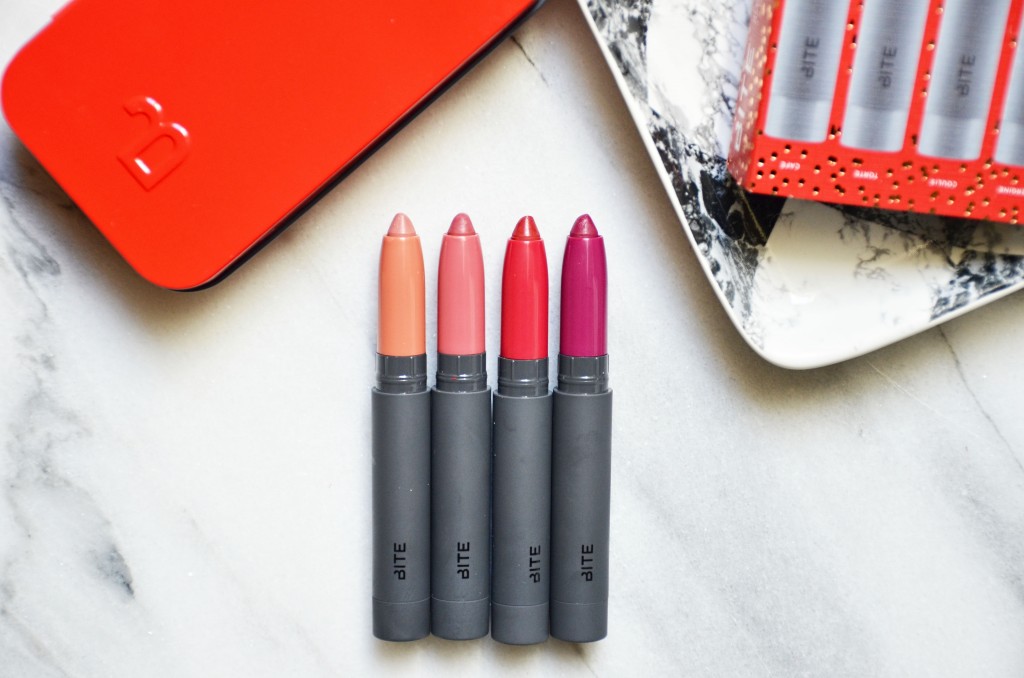 I'm a big fan of the Matte Creme Lip Crayons and these are no exception. I love all four shades that come in the set. You basically have a lip color for every occasion, a nude, a darker pinky nude, a red and a berry shade.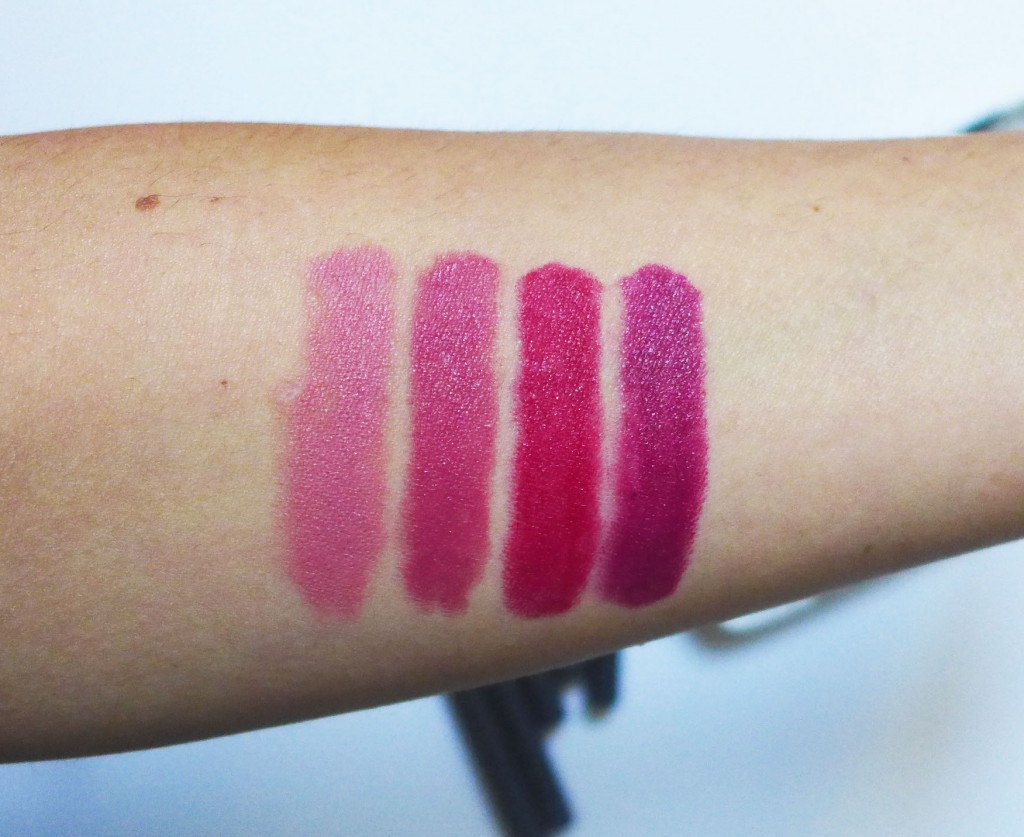 Swatches L to R: Cafe, Torte, Coulis, Aubergine 
The Bite Beauty Best Bite Rewind Set is limited edition so if you're planning on getting it get it soon since these sets tend to sell out really fast. If you haven't tried a lot of Bite products this is a great set to start, even if you have a lot of Bite lipsticks it's still worth getting since it comes with three limited edition shades.
Have you tried Bite Beauty? What's your favorite product from them?