Anastasia Beverly Hills recently added highlighters to her line and of course I had to get some since I love everything that I've tried from her line. She released four shades which is a pretty good color range and I think there's a shade that will suit every skin tone.
I picked up the shades in Riviera, described as a rose gold and Peach Nectar, an apricot gold. There are two more shades to the line, a shade called Starlight which is a white gold and perfect for lighter skin tones and So Hollywood described as a true gold. I didn't get So Hollywood since I have too many gold highlighters plus I read somewhere that the shade is very similar to Becca Opal which I already own.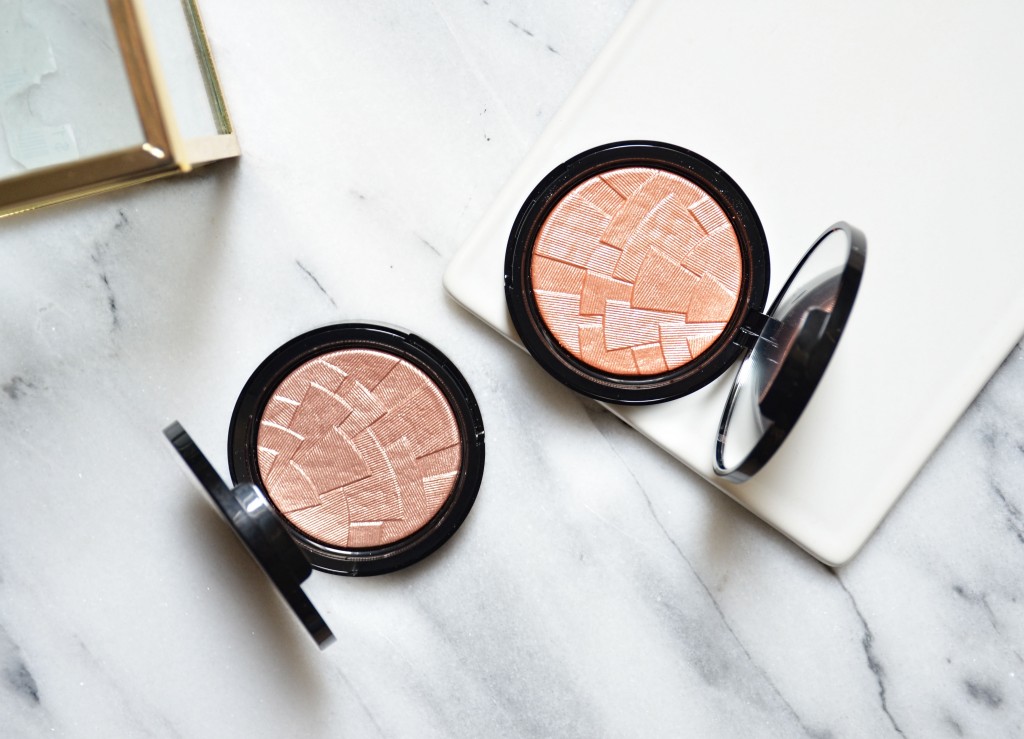 She did a great job with the packaging, it's very sleek and sturdy. The mosaic on the product is also very unique and actually helps with picking up product with your brush. She describes the illuminators as a highlighter that gives a lit from within look. Both shades I have are actually just that, they give a nice sheen to your cheek without emphasizing pores. They are pigmented but not so pigmented that you have to be careful with application.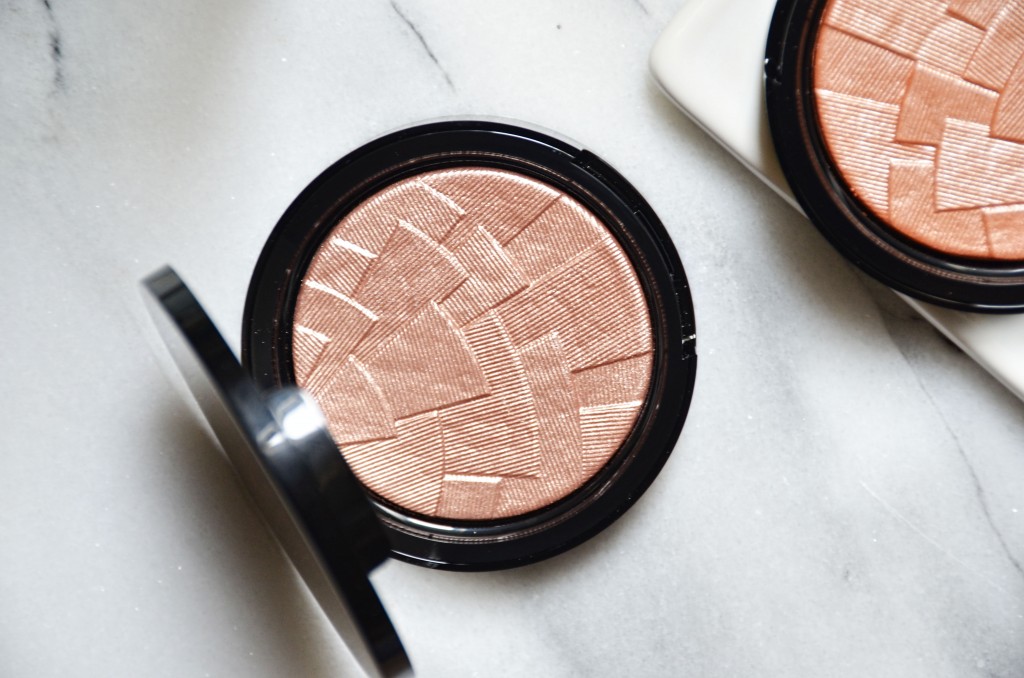 Anastasia Beverly Hills Illuminator in Riviera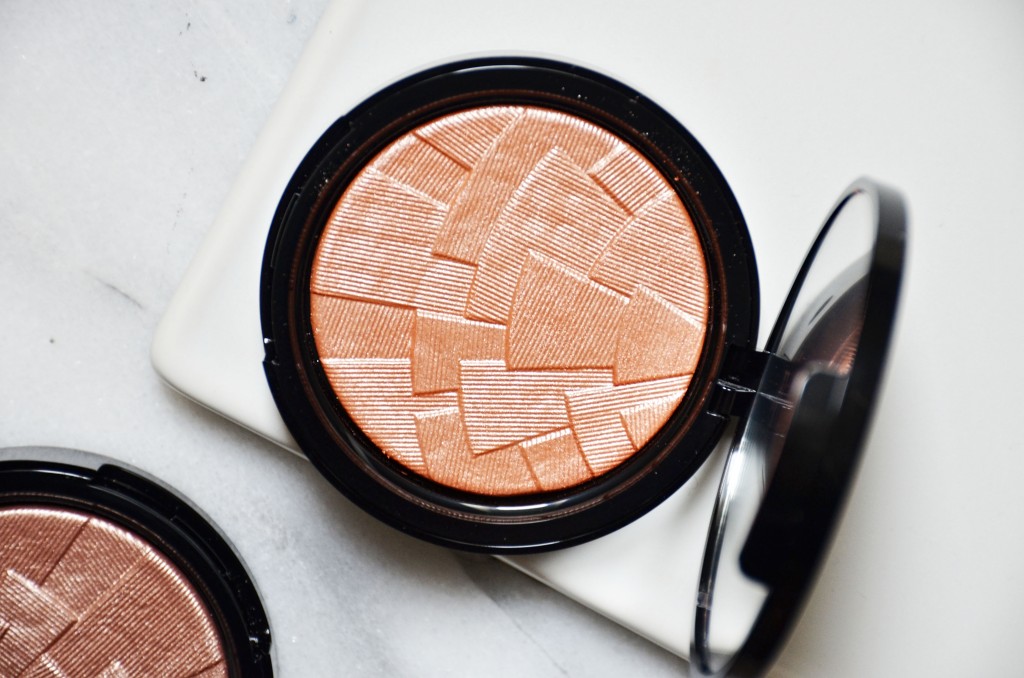 Anastasia Beverly Hills Illuminator in Peach Nectar
Riviera is a beautiful true rose gold highlighter. It gives a really nice glow to the cheeks and lasted around eight hours on my skin. I think the shade is very unique and will suit most skin tones.
Peach Nectar on the other hand will suit darker skin tones. Since I'm paler I can even use this shade as a pale glowy blush or as a blush topper. It gives a beautiful warm peach color to the cheeks and also doesn't emphasize my pores.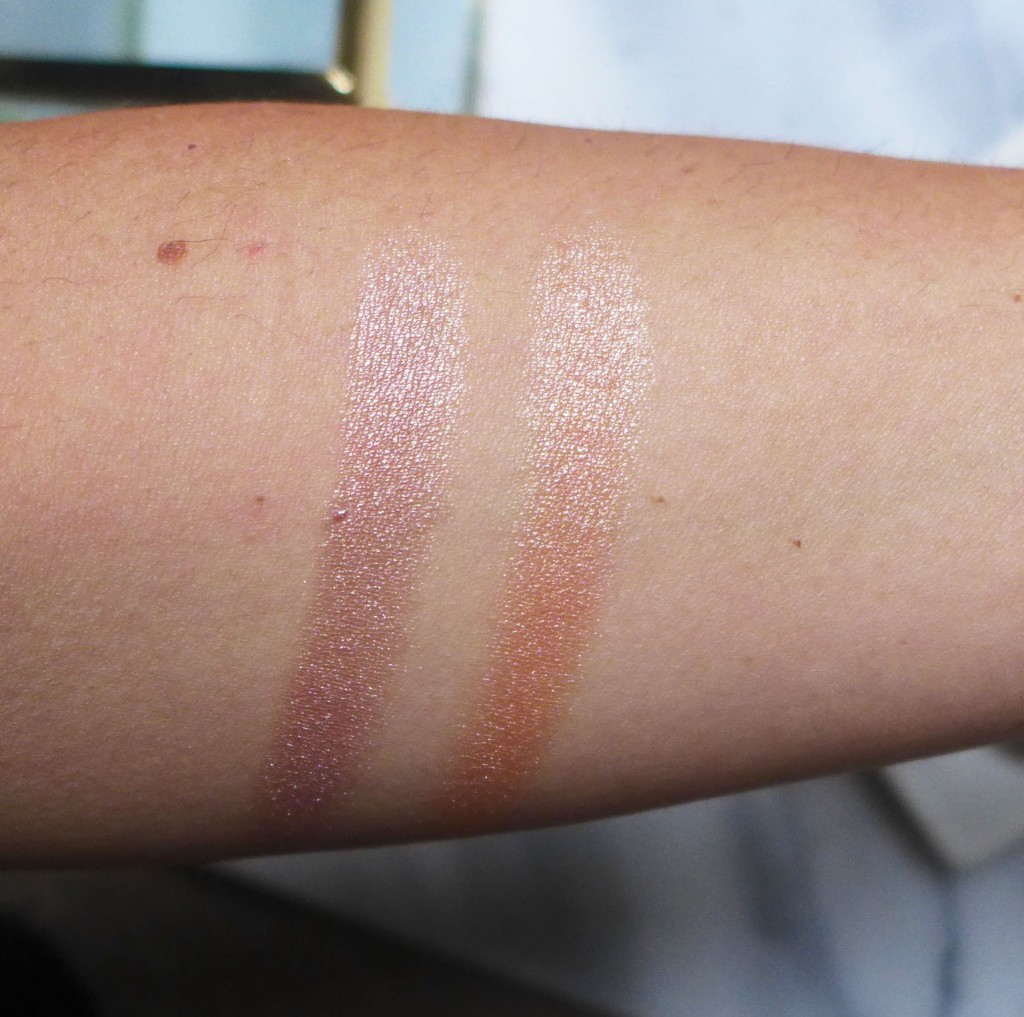 Swatches L to R: Riviera, Peach Nectar
Some comparison swatches with other popular highlighters: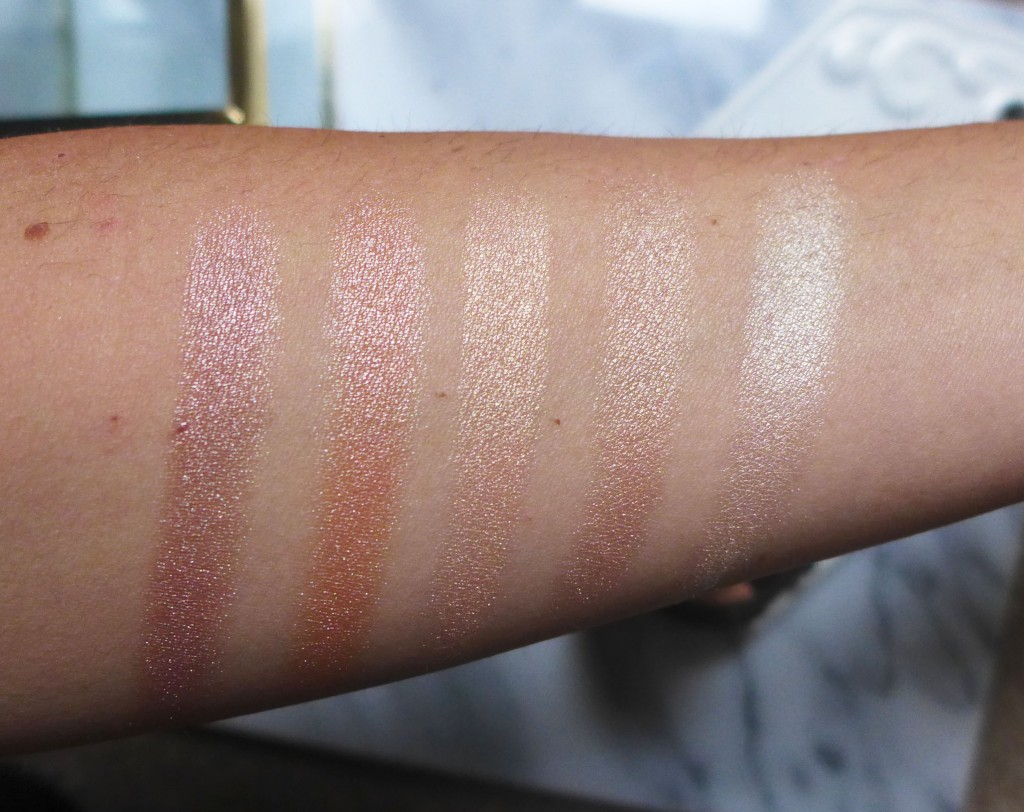 Swatches L to R: ABH Riviera, ABH Peach Nectar, Becca Champagne Pop, Becca Opal, The Balm Mary Lou Manizer
As you can see both shades are very different from the other highlighters that I have. I find that the Anastasia Beverly Hills Illuminators have the same quality as the Becca and The Balm highlighters. Sometimes they even work better for me since Becca highlighters can be too much for daytime wear.
For reference the Anastasia Beverly Hills Illuminators come with 0.32 oz of product and $28 price tag and Becca highlighters come with 0.28 oz of products and they're priced at $38. The Balm Mary Lou Manizer comes with 0.30 oz of product and it's priced as $24.
All three companies make excellent highlighters it just depends what you want to spend and if you will find a shade that you'll like. If you ask me I love them all!