Bite Beauty released a Sweet & Savory line for summer that's also part of their new Amuse Bouche lipstick formula. Now this is not your ordinary summer collection, the shades that come in the line are very bold and oh so unusual. Ranging from a mauve taupe to a very dark deep navy, the shades are super bold and fun to wear.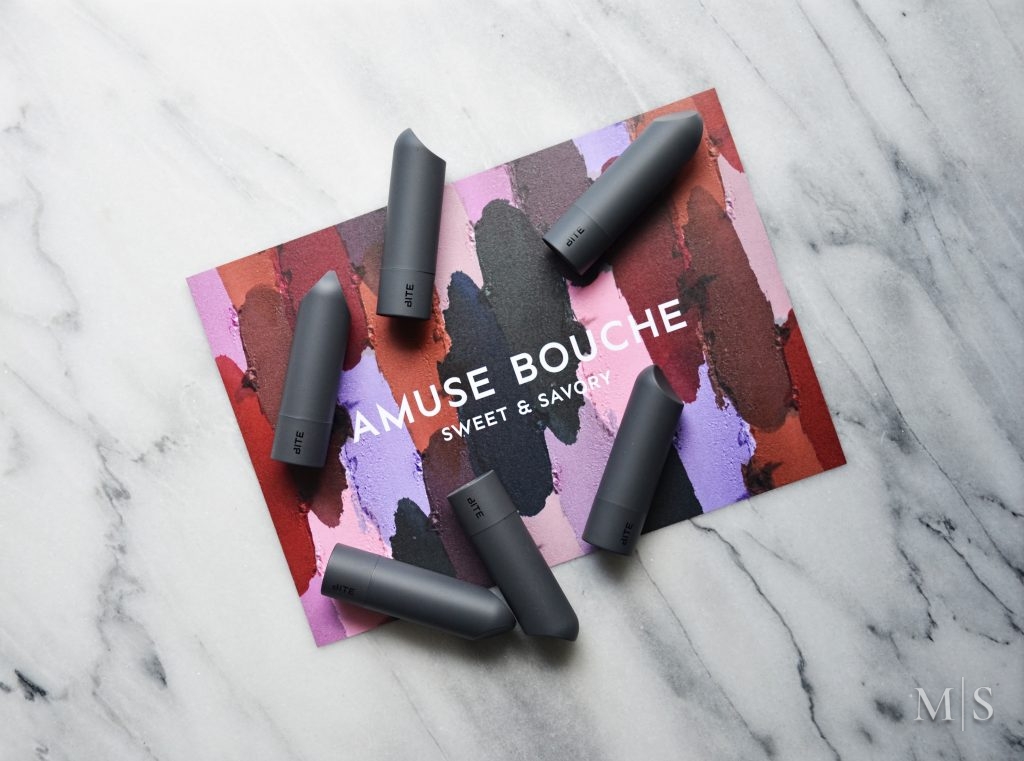 I'm a big fan of the Amuse Bouche line, I already own six shades from their original line and love each shade equally. If you're not familiar with the new formula, it's described as a one swipe bold color payoff that feels weightless on the lips and it's made with 12 edible oils and triple milled pigments. The difference between the old Cream formula and the Amuse Bouche is that the lipsticks are not as slippery and creamy so they stay put and last longer on the lips.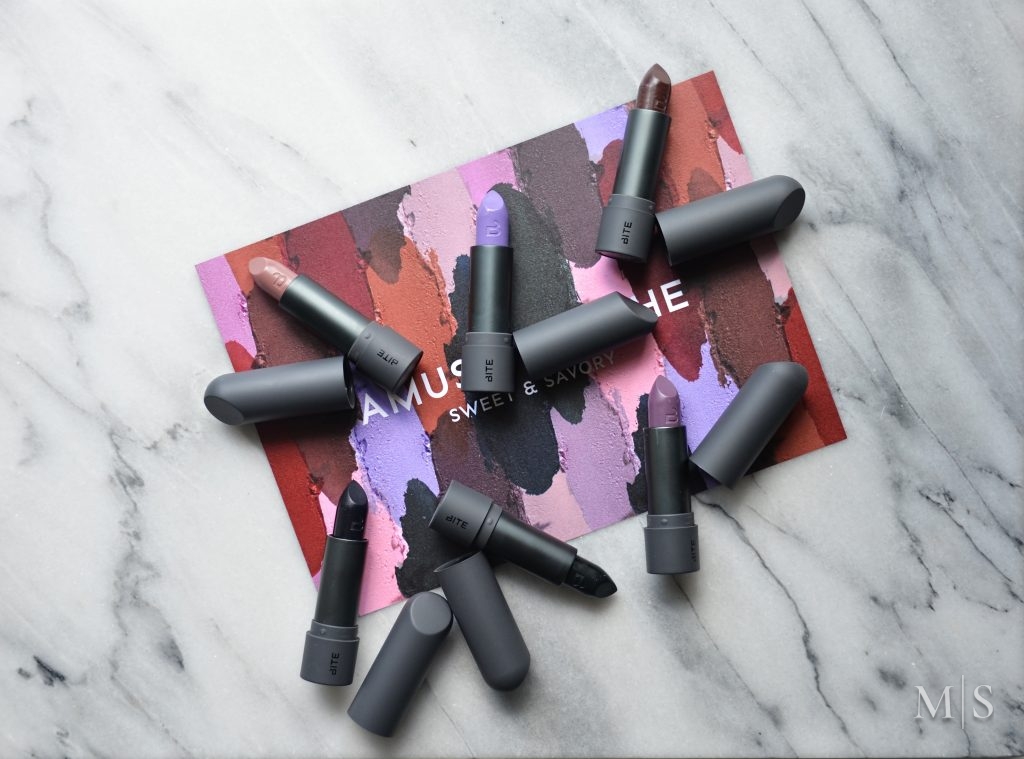 The six shades that come in the Bite Beauty Sweet & Savory line are:
Thistle (mauve infused taupe)
Taro (amethyst with grey undertones)
Lavender Jam (electric blue violet)
Whiskey (rich mahogany with red)
Kale (deep hunter green with black)
Squid Ink (deep navy with black)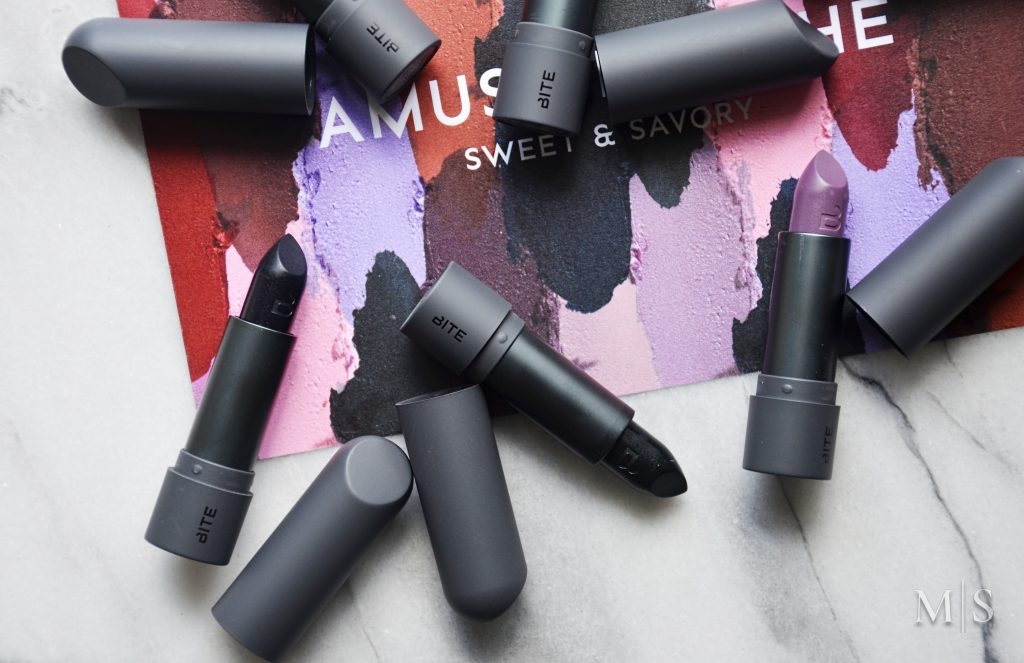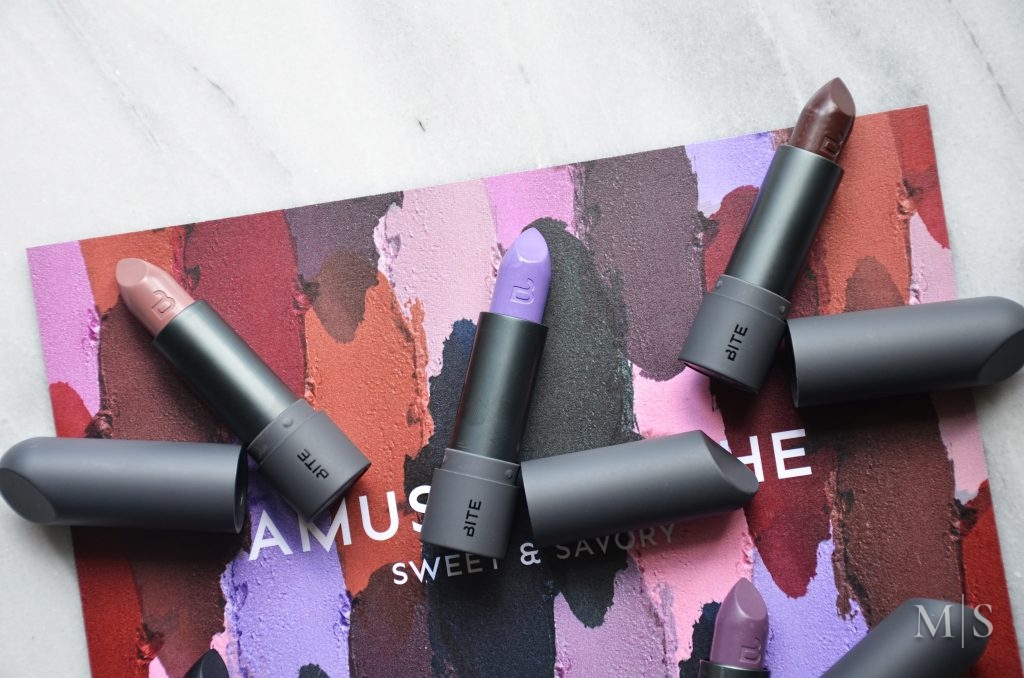 I have to admit that I'm a big fan of bold lips especially for fall/winter but I've never worn a dark green or navy lipstick so it's going to be interesting to see how I can make them work. I find those shades especially intriguing since you don't see them that often in lipstick form.
For the other four shades I think they're very wearable, especially Thistle and Taro which are one of my favorites from the line. The formula is the same as the other lipsticks I have from Bite Amuse Bouche line, super pigmented and very comfortable to wear. Even the darkest shades apply very evenly and don't look patchy on the lips which is very important when it comes to vampy shades.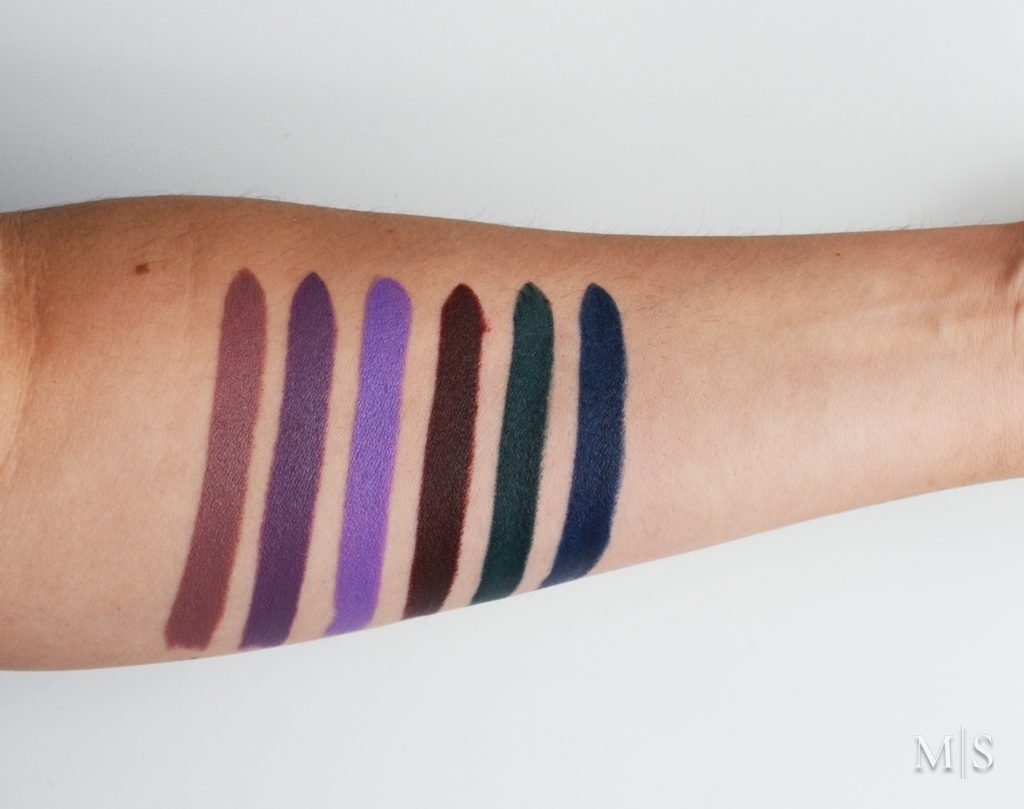 Swatches L to R: Thistle, Taro, Lavender Jam, Whiskey, Kale, Squid Ink
I'm glad that Bite released a line of lipsticks that's not their usual neutral shades. Sometimes it's fun to change up your lipstick and wear something bold. I was a neutrals kinda girl before I got really in to makeup but now I would wear and try every color, because you never know, if you try it you might end up loving the look.
*PR Samples