MAC released a limited edition collection of lipsticks and Plushglass called Blue Nectar. The collection features highly pigmented lipsticks (what MAC is very famous for) and sheer plumping Plushglass. Blue Nectar has twelve limited edition shades of lipsticks which come in amplified and matte finish and six shades in the Plushglass.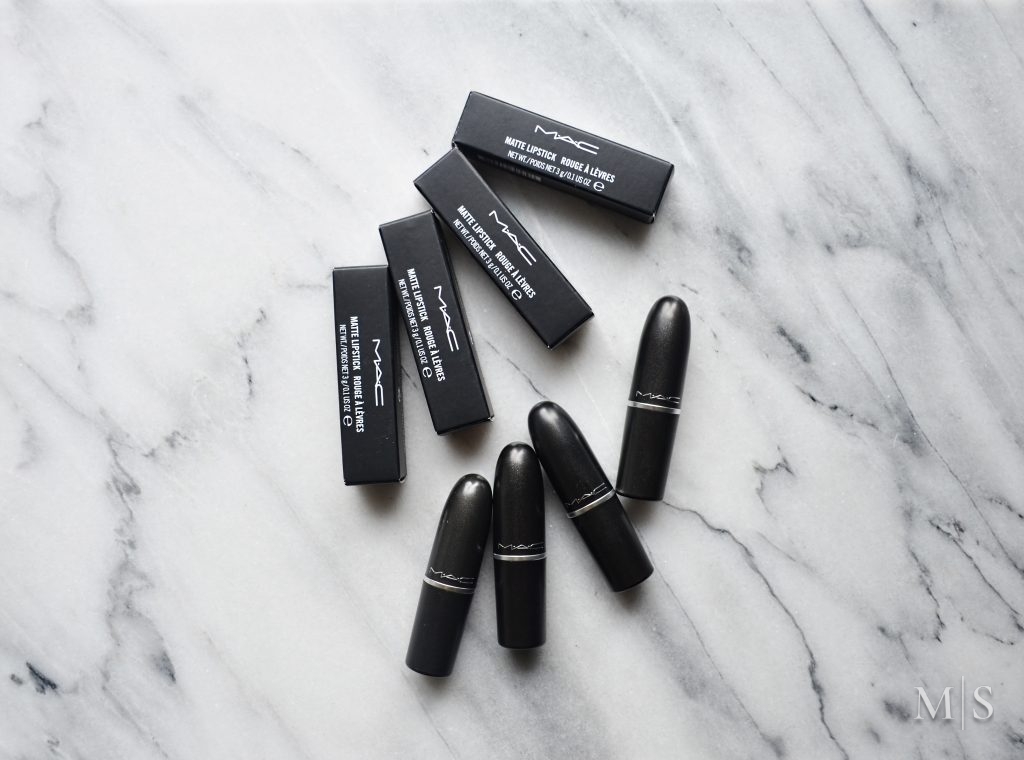 The twelve lipstick shades are mostly bright and colorful shades and the Plushglass come in pretty neutral shades.
I received four shades to test out from the line in Barbeque (vivid orange red in matte finish), Ablaze (bright apricot cream in matte finish), Riot House (light vivid orange in matte finish) and Sweet Venom (intense pink coral in matte finish).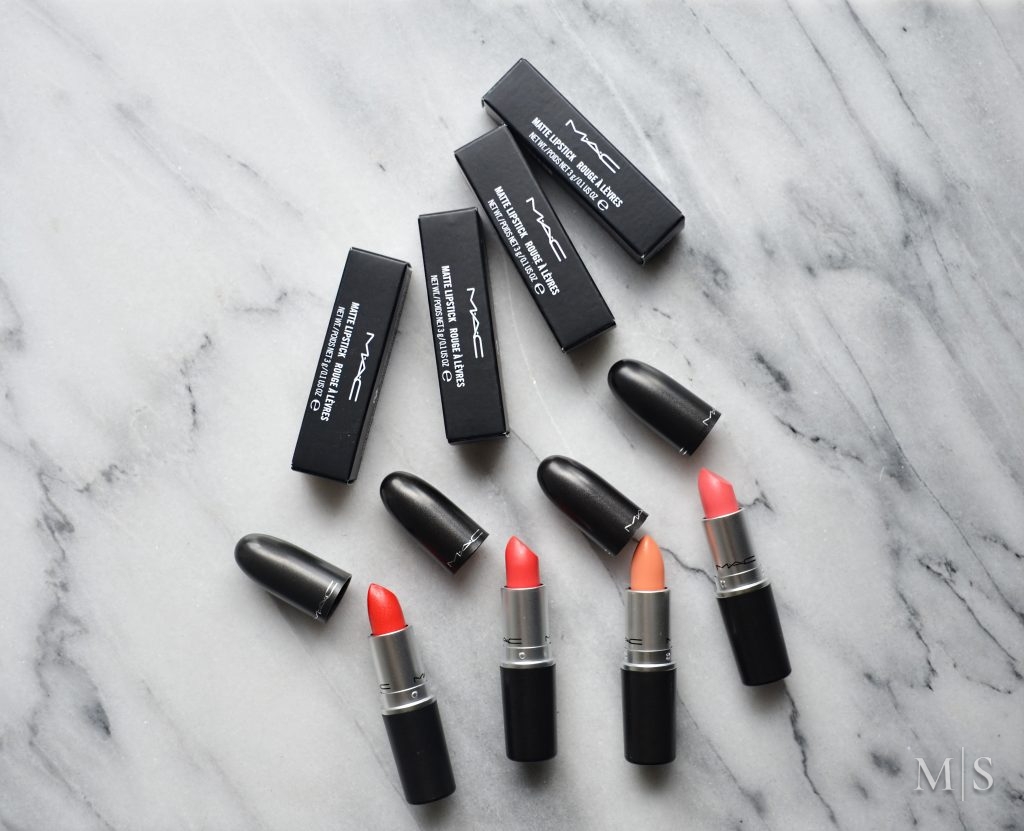 When it comes to the quality of the MAC lipsticks they're very consistent, you just can't go wrong with a MAC lipstick. I especially love the matte formula because they last a long time but are still comfortable to wear, plus the pigmentation is out of this world.
The four shades that I received are all very summery shades. The only shade that's harder for me to pull off is Riot House since it's so light but when I layer it with a lipgloss it instantly makes it more wearable.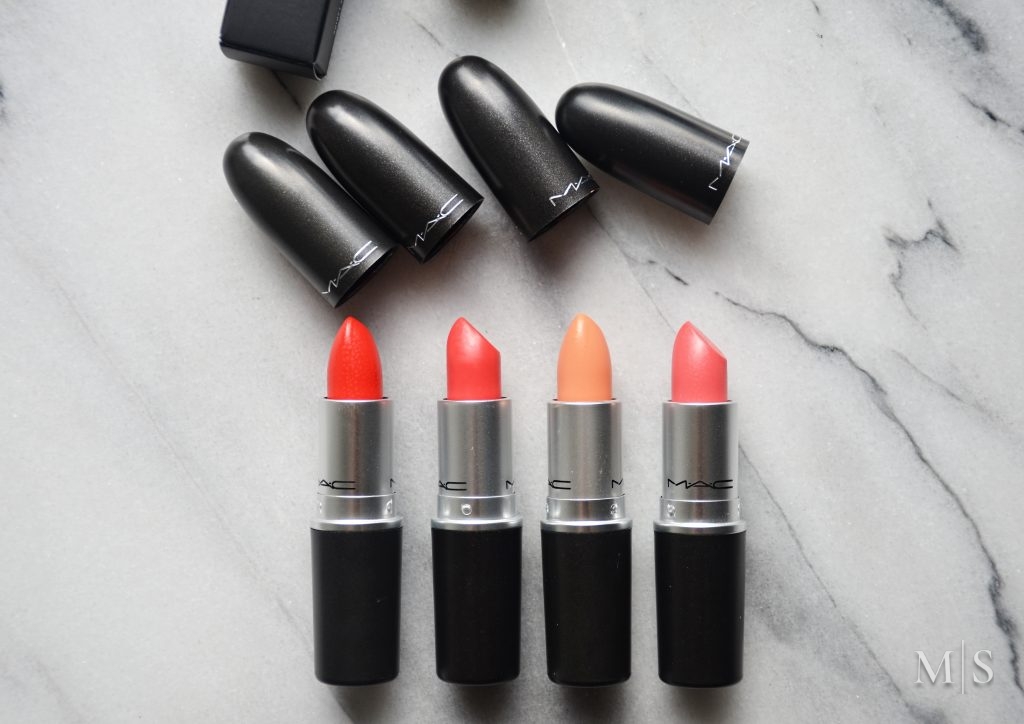 Of course my favorite shade out of the four has to be Barbeque. It's a beautiful red orange shade that I love to wear during the summer months. It's actually very similar to MAC Lady Danger which is one of my favorite MAC lipsticks.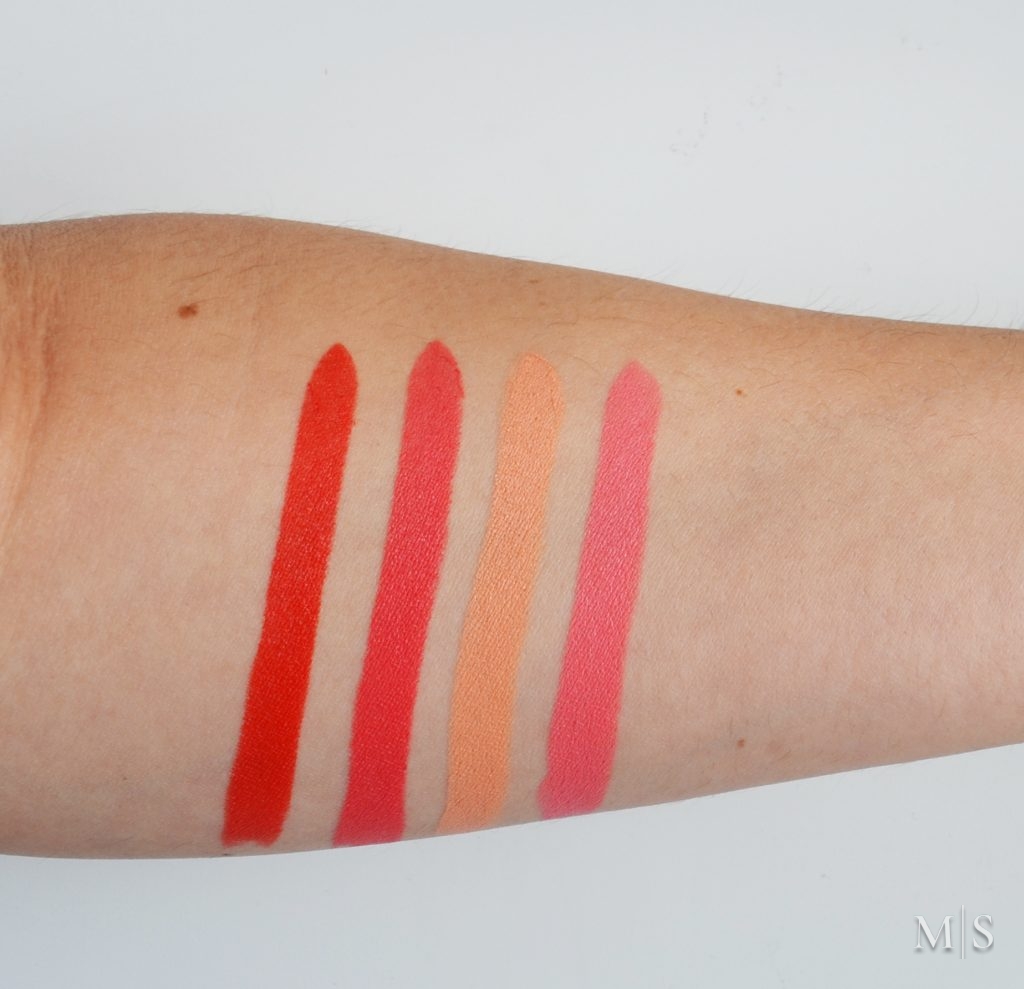 Swatches L to R: MAC Barbeque, MAC Ablaze, MAC Riot House, MAC Sweet Venom
The MAC Blue Nectar collection is already available on maccosmetics.com and in stores and it is limited edition. The line will be available in stores up to July 21st.
*PR Samples