The YSL Touche Eclat All In One Glow is a tinted moisturizer and the latest base release from the brand. It promises medium coverage and has a luminous natural finish. With the SPF of 23, this makes the perfect base for summer (at least for me).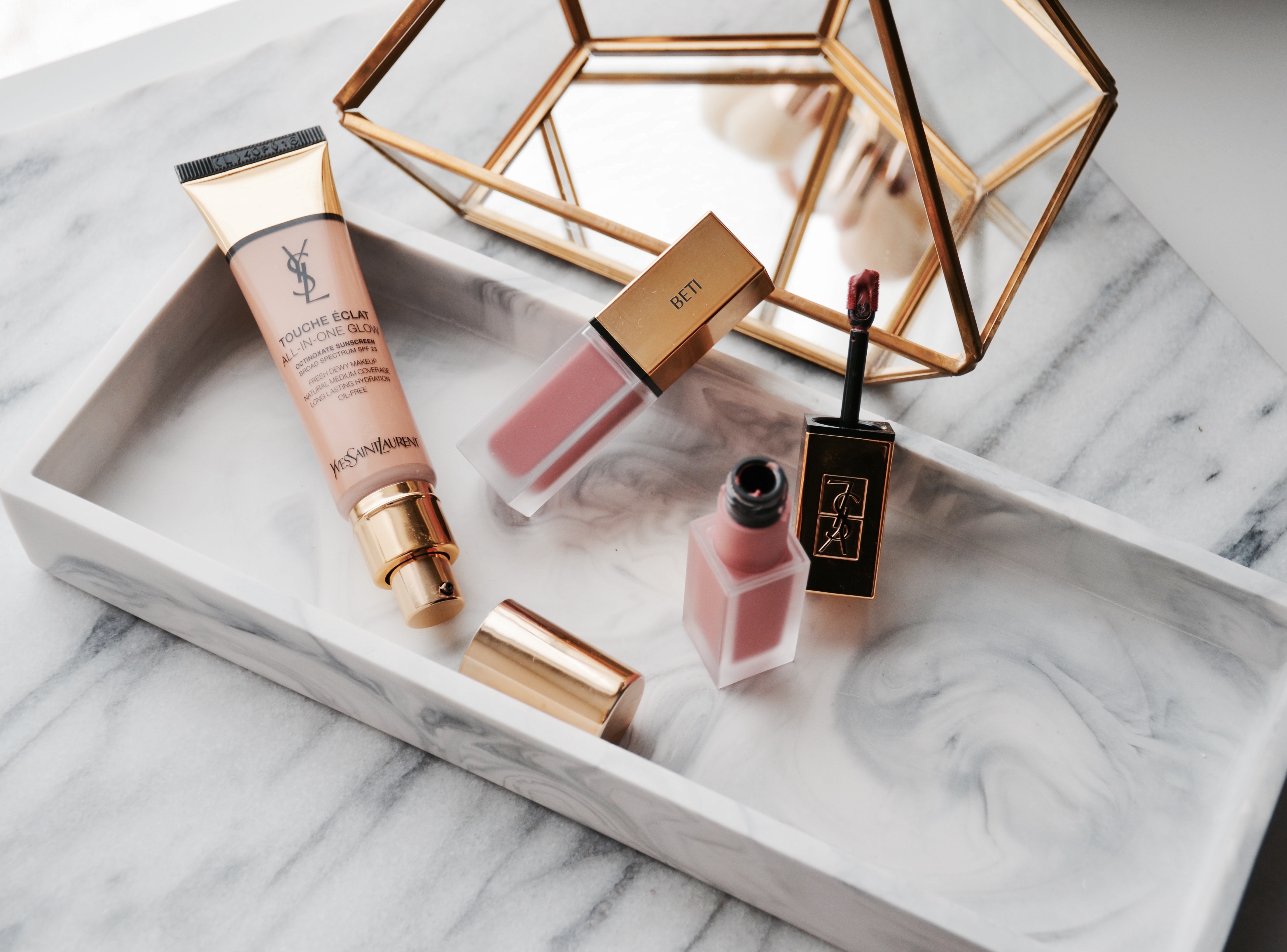 The formula of the YSL Touche Eclat All In One Glow is 70% water, hyaluronic acid, vitamin E and antioxidants that all provide hydration while creating a natural shine free glowy complexion.
The texture of the tinted moisturizer feels light, almost like a mix of a light moisturizer + some tint. This is one of the products that you can use your fingers for application. It's a fuss free base that you slap on and go. The coverage is sheer but buildable up to light. I wouldn't say that this product provides medium coverage as I still need to go over with concealer and spot conceal.
I don't mind the light coverage at all because that is my preferred every day base. The finish of the Touche Eclat All In One Glow is indeed glowy but doesn't feel greasy or tacky to the touch. It dries down to a natural glowy finish which I don't feel the need to powder in winter. In summer, I will probably use powder on the t-zone since I get a tiny bit oily there.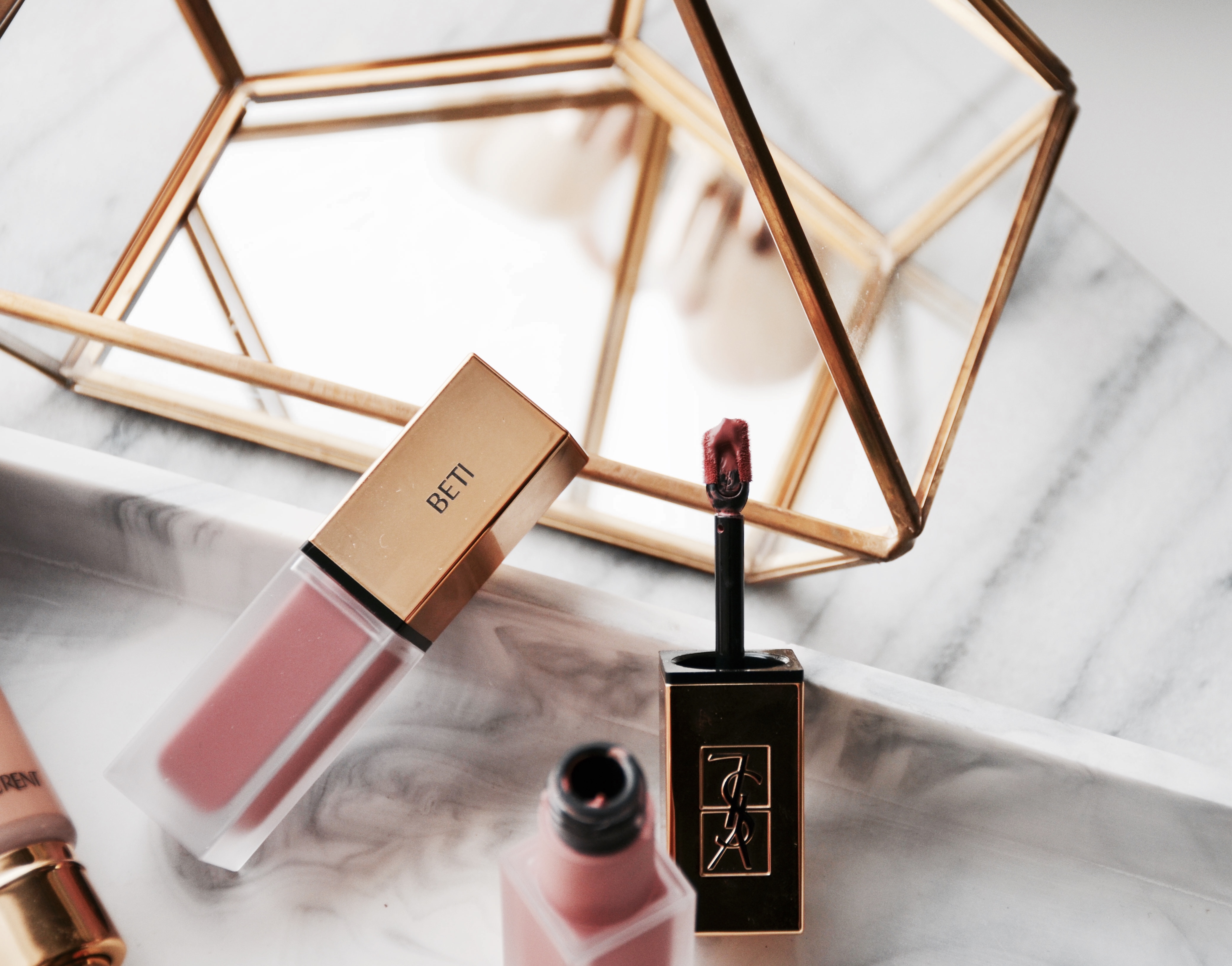 The YSL Touche Eclat All In One Glow comes in 12 shades but since the product is sheer, I think you can get away with a shade that is not a total match. I picked up the shade in B40 Sand which is my summer shade, but I can totally pull it off in the winter when I'm not as tanned.
Another YSL purchase, that I though it's worth mentioning, are the YSL Tatouage Couture Liquid Matte Lip Stains. I picked up two shades in 7 Nu Interdit and 23 Singular Taupe. If you want to wear a liquid lipstick bit hate the drying feeling, definitely give these a go.
The formula is like no other I've tried. It's thin, almost like their stains. Feels very light on your lips but it dries down to a matte finish and doesn't make your lips dry. I'm currently wearing 23 Singular Taupe and it doesn't feel like I'm wearing anything on my lips. Also the pointy applicator is so unique and helps with precise application so you don't need a lip liner with these.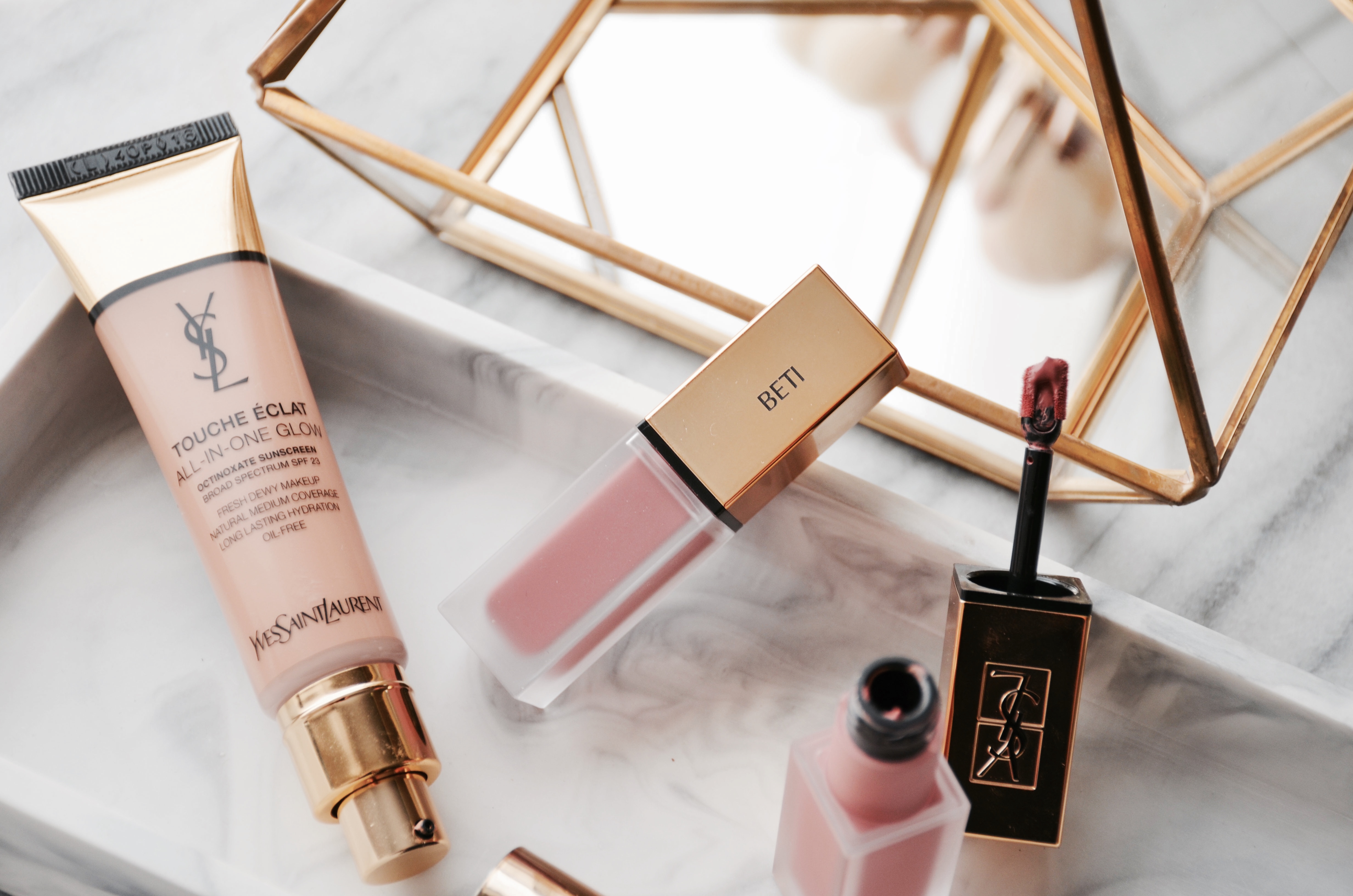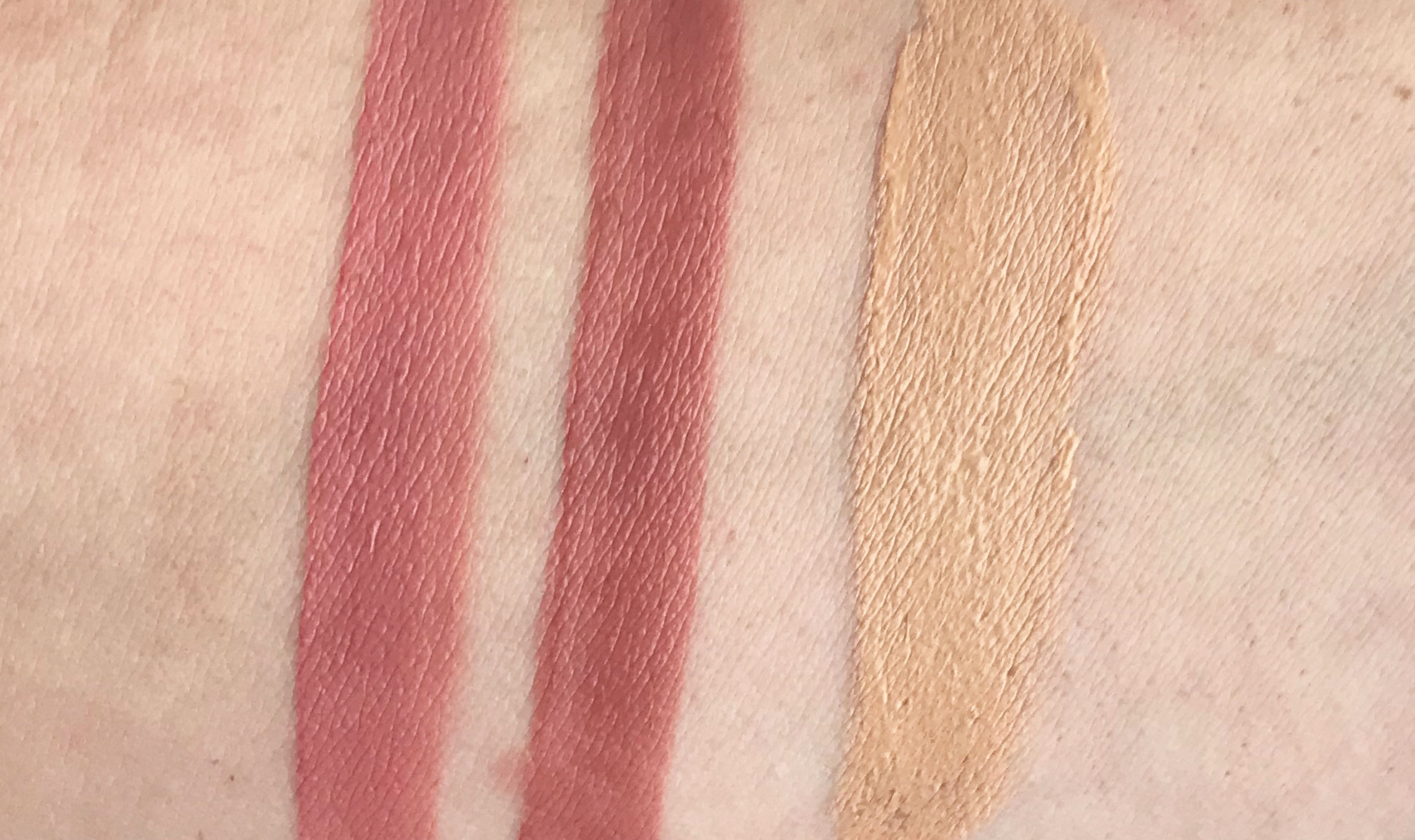 Swatches L to R: 7 Nu Interdit, 23 Singular Taupe, Touche Eclat All In One Glow in B40 Sand

Tatouage Couture Liquid Matte Lip Stain in 7 Nu Interdit

Tatouage Couture Liquid Matte Lip Stain in 23 Singular Taupe
Bottom line, love the YSL Touche Eclat All In One Glow. Do I think it's a must have if you already have tinted moisturizers in your collection? I don't think so. It is a nice glowy light coverage base but I do have other similar BB and CC type bases that perform almost the same. I'm glad that I got it though, since I'm a sucker for a good glowy light base. I also like that it comes with a pump so it is travel friendly.
On the other hand, the YSL Tatouage Couture Liquid Matte Lip Stains are definitely different enough so I can justify getting more shades. The formula and wear are amazing and they did a great job with the shade range. There are a lot of great nudes but also pops of color for the summer.
SaveSave
SaveSave