During the Sephora VIB sale I picked up two products from YSL that I wanted to try for awhile now. Well to be honest I only wanted to grab the Les Sahariennes Healthy Glow Balm-Powder but then I saw the Instant Moisture Glow and of course everything that has moisture and glow I'm drawn to so I decided to pick that up too.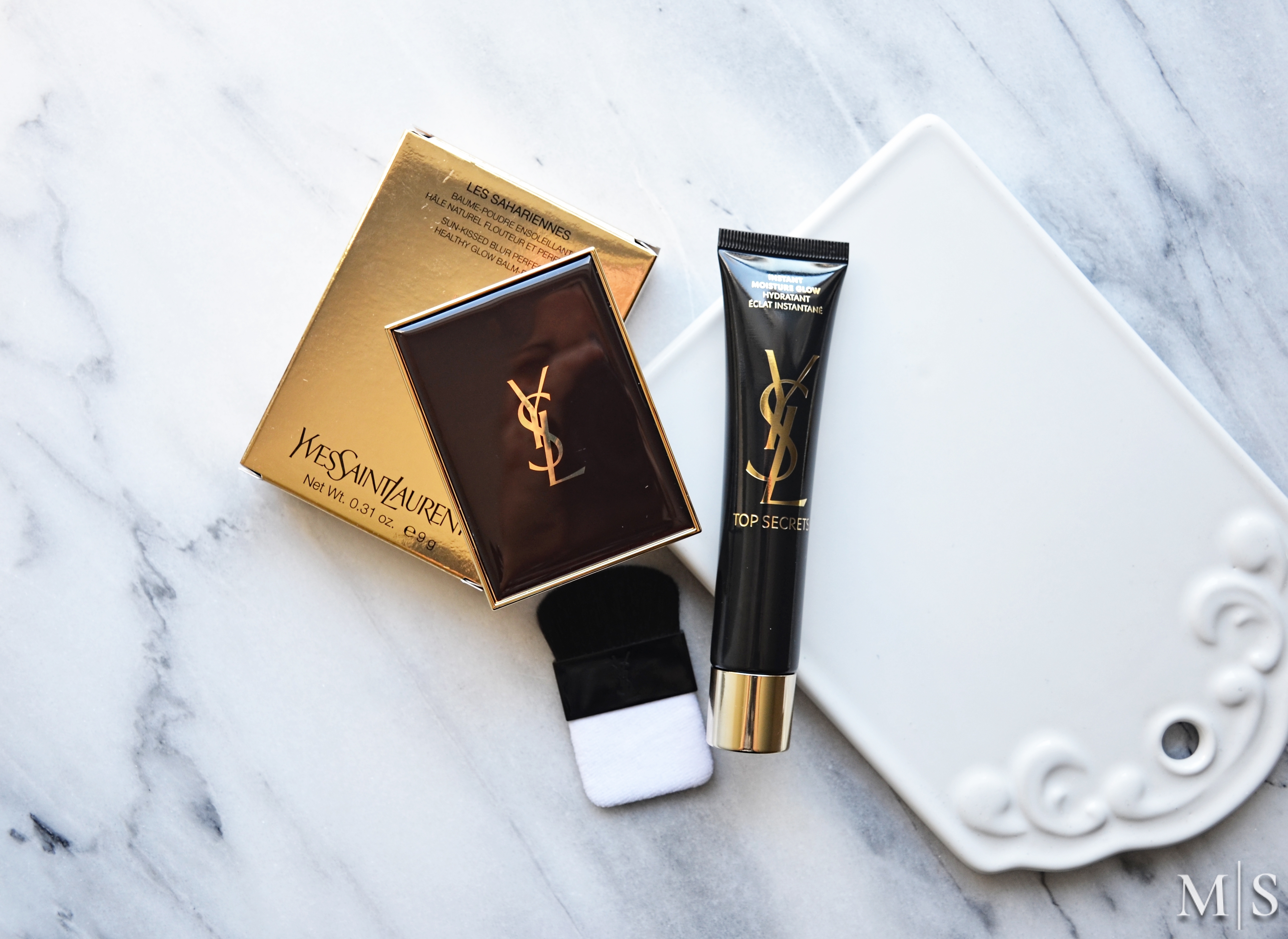 The YSL Les Sahariennes Healthy Glow Balm-Powder is a cream or actually balm to powder bronzer that delivers a natural sun-kissed glow. They have six available shades and I decided on the shade in 4 Fauve which looked like the perfect shade for my tanner skin. It comes with a dual ended applicator that allows for sheer application (using the brush) or a more pigmented look if you want to contour (using the sponge). The formula is supposed to give you a glowy look without looking muddy or shimmery. It claims to minimize the look of pores and imperfections and gives the skin a more silky look.
I was interested to see how this compared to the well known Chanel cream bronzer since I already own that and love it but sometimes it can be a little too warm for my skin.
I think that the shade in 4 Fauve is the perfect in between shade, it doesn't have very warm undertones but also has some cooler tones which makes it both perfect for bronzing and contouring. If you have light to medium skin tone this shade will be perfect for you.
The texture is also different from the Chanel cream bronzer, it's very creamy to the touch but not thick and as soon as it touches the skin it transforms to a silky powder. The pigmentation is also really nice and you don't need a lot of product to achieve a healthy bronzed look.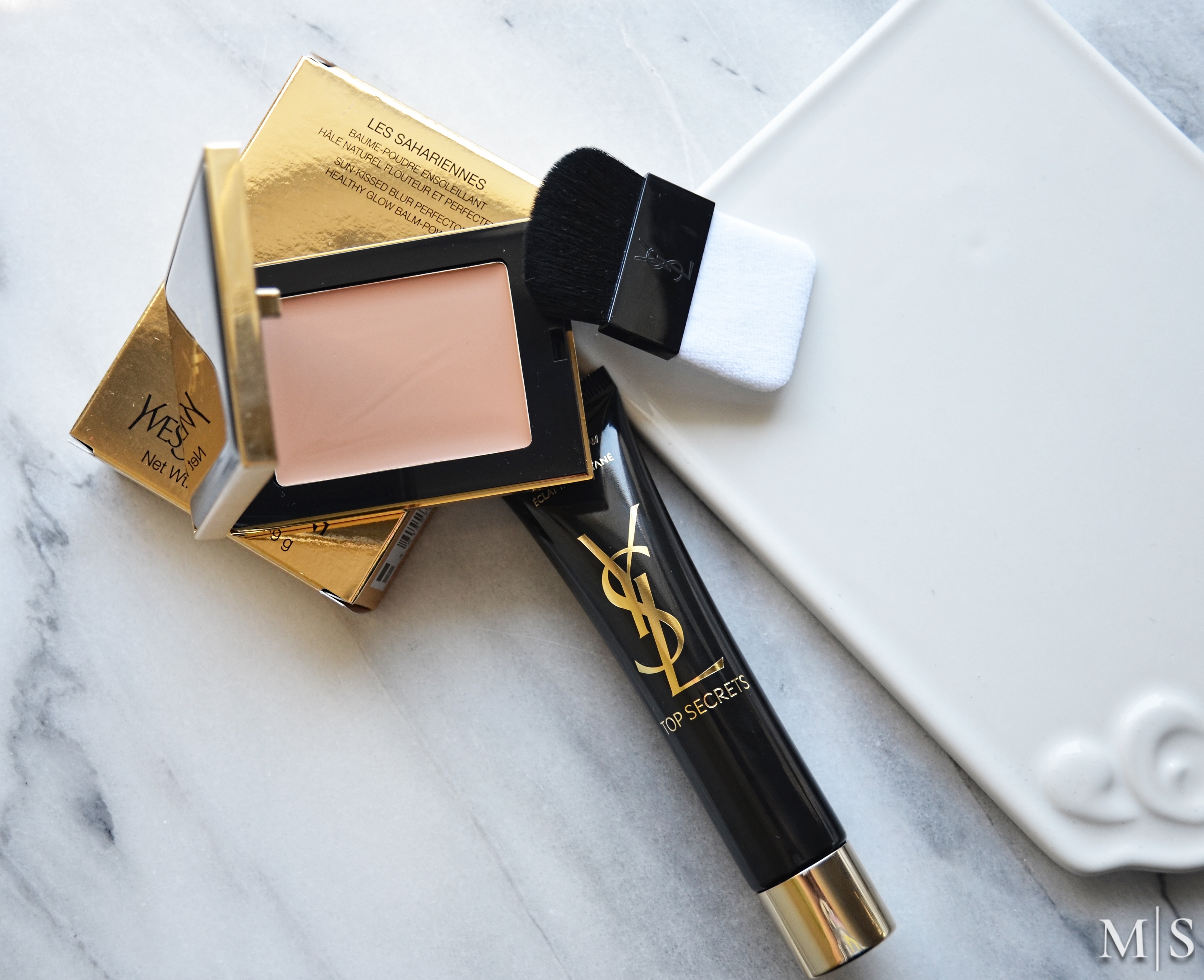 Of course when it comes to YSL the packaging is so luxe and gorgeous but I also think that the Les Sahariennes Healthy Glow Balm Powder is a pretty unique product and not something that you can find with other brands. The bronzer manages to give you a healthy bronzed glow without any shimmer and a look that is super natural.
The YSL Instant Moisture Glow is a lightweight moisturizer that blurs imperfections and primes and refreshes makeup. It claims to give the skin a soft focused glow while it hydrates the skin. It has a gel like texture and feels very lightweight on the skin but for me I didn't see any blurring properties, not like I see with my blurring primers.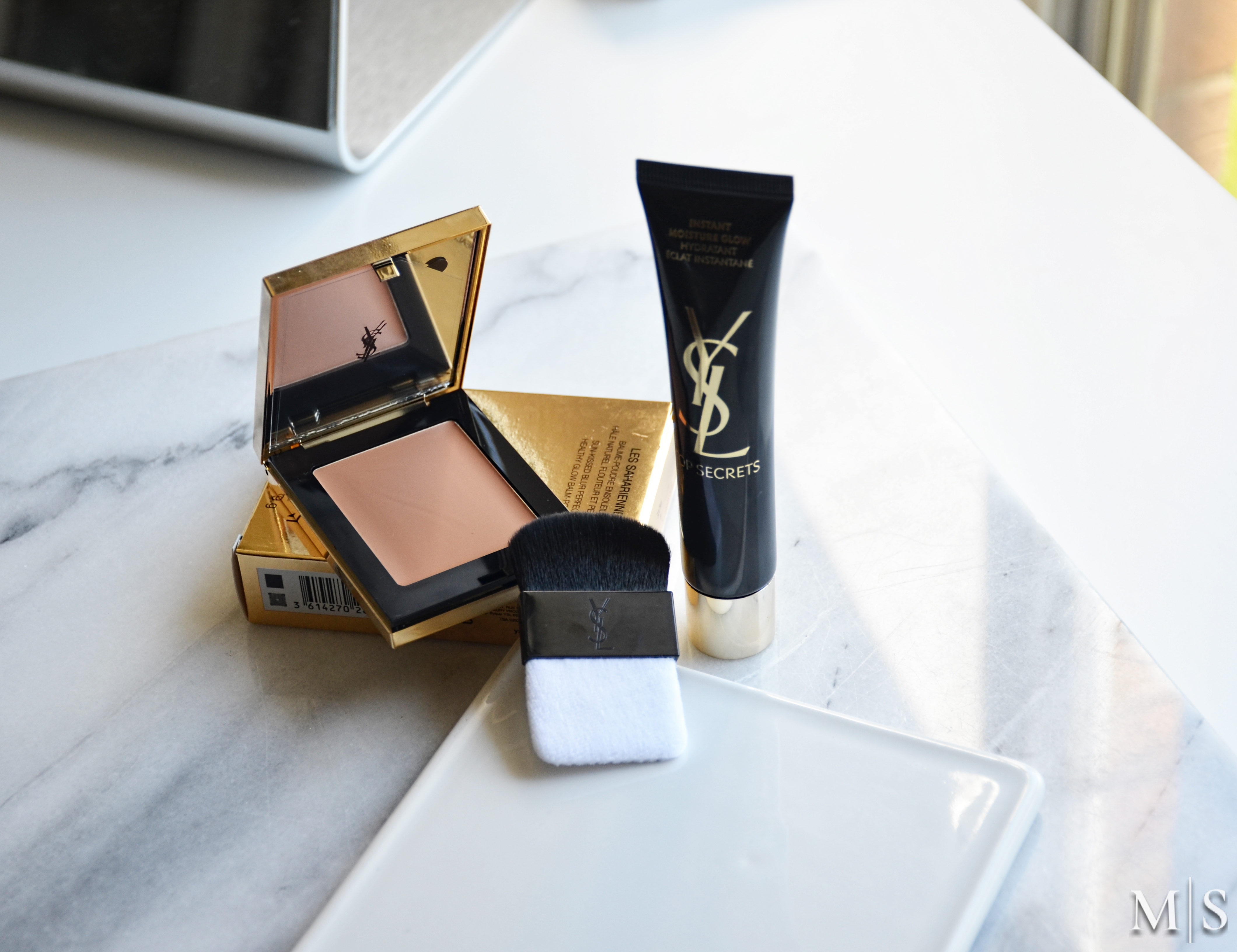 It does give your skin plenty of hydration so if you have dry skin this will help a lot with your makeup base. But for the price tag I actually expected more from the product. I would use this as a hydrating primer but if you're looking to add some actual glow and blur your pores you would probably have to use another primer to do that.
Now they also say that you can use this through the day on top of your makeup so the makeup looks freshly applied but I'm not sure how well that would work since I usually set my makeup with powder. Maybe if you're dry and you don't use powder you can do that but for me I don't like to put product on top of powder.
After using the YSL Instant Moisture Glow my face felt baby soft and well nourished but like I said before I didn't notice any blurring or glow, at least not the glow that most glowy primers give you. So I would say if you're looking for a luxury moisturizer that sits well under makeup and adds a lot of hydration get it but otherwise I don't think I would repurchase this after I use it up.
Now the YSL Les Sahariennes Healthy Glow Balm-Powder was huge hit with me. If you're on the market for a good cream bronzer for the summer months and you want a luxury product I highly recommend it. It's just a beautiful cream to powder bronzer that gives you that bronzed goddess beach look that everybody wants during the summer months.