Who doesn't love some sparkle in their life? Around the Holidays and NYE is when I drench myself in glitter and sparkle but I also like to wear a touch of sparkle for going out or a special occasion. Glitter eyeliners are a nice way to add a touch of sparkle to your eyeshadow look without being overpowering and over the top.
I've tried a bunch of glitter eyeliners but the ones that stood out the most are the Urban Decay Heavy Metal Glitter Eyeliners*. They're water based buildable liners that contain super fine glitter in a clear base that dries fast and doesn't budge.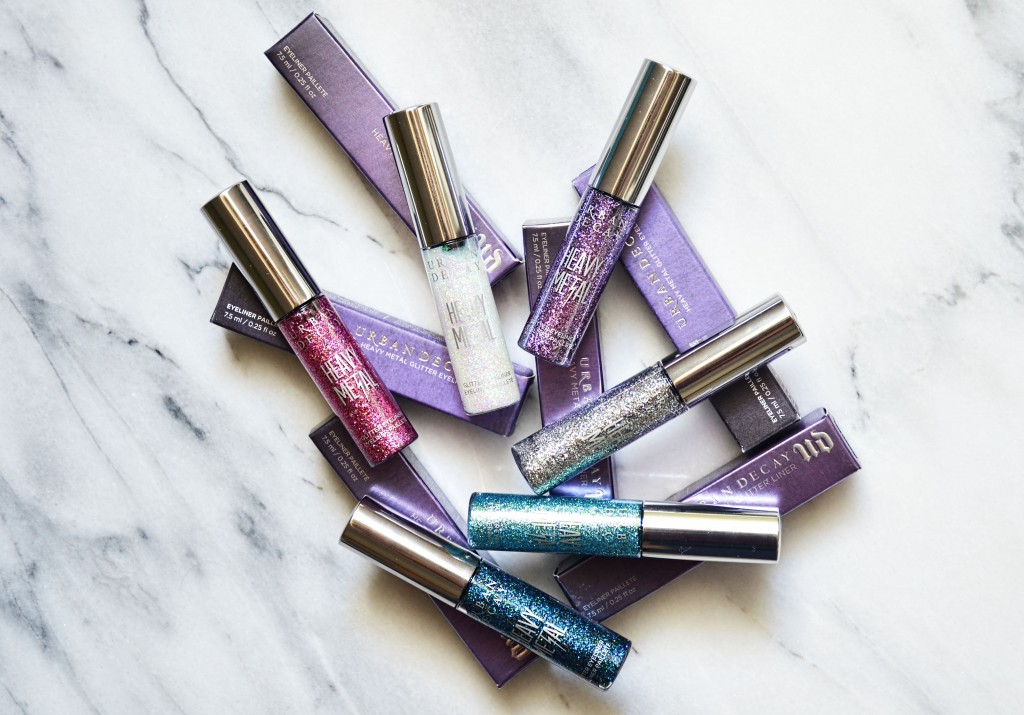 The line has seven available shades and I tested six of them. The shades in the line are:
Distortion (iridescent glitter)
Glamrock (silver glitter)
AMP (light blue with iridescent glitter)
Spandex (deep blue-black with iridescent glitter)
Junkshow (bright pink with iridescent glitter)
ACDC (bright purple glitter)
Midnight Cowboy (gold glitter)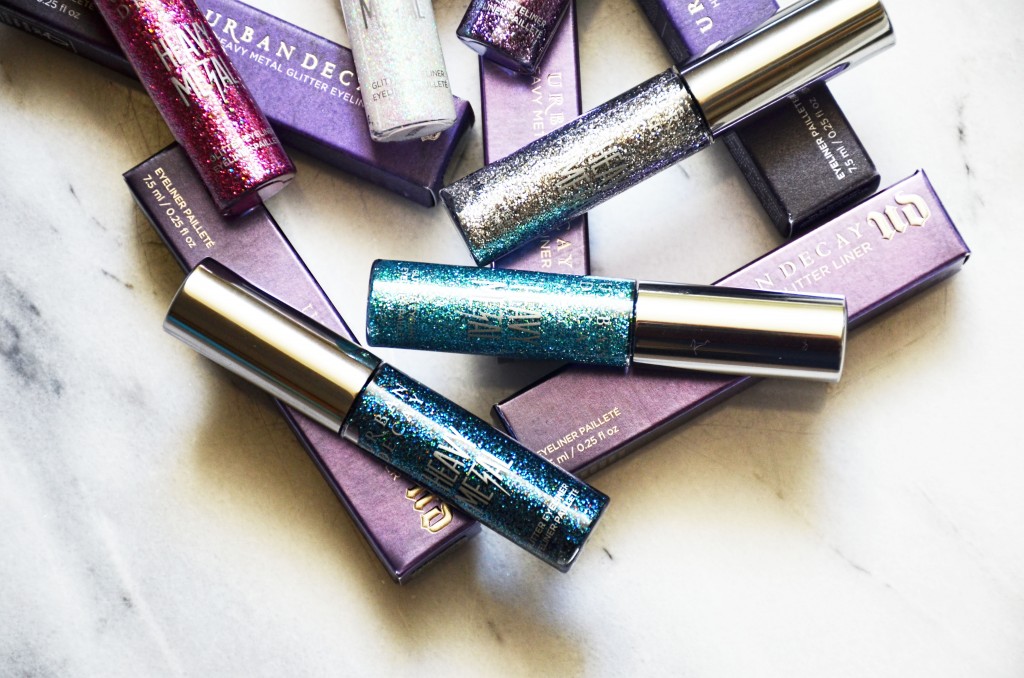 All six shades that I tested perform excellent. The thin brush makes application very easy, you can easily do a thin line over your black liner or even use it on it's own but also apply it all over the lid if you want some extra sparkle. Because the glitter is suspended in a gel it won't separate like other water based glitter so you don't have to shake the bottle before application. The glitter eyeliners don't irritate my eyes and because the glitter is so fine you don't feel it on the lids.
I also like that the glitter doesn't flake so you will not get glitter all over your face during the day.
Swatches of the Urban Decay Heavy Metal Glitter Eyeliners L to R: Distortion, Glamrock, AMP, Spandex, Junkshow, ACDC
All in all I really like these Urban Decay Heavy Metal Glitter Eyeliners. They're super easy to apply and wear really well though the day without flaking. I also think the shade selection is excellent. The shades are all very wearable and add a nice pop of color and sparkle to your eye makeup.