I've been using anti-aging skincare products since I was 25. Before that I didn't really take care of my skin that much because I had oily skin and was afraid to use a moisturizer thinking it will make my face oilier, what a mistake. 
Now since I'm in my early 30's I really try to take care of my skin. My acne is almost non existent so my skin is pretty clear so I focus my skincare mainly on anti-aging products and hydration.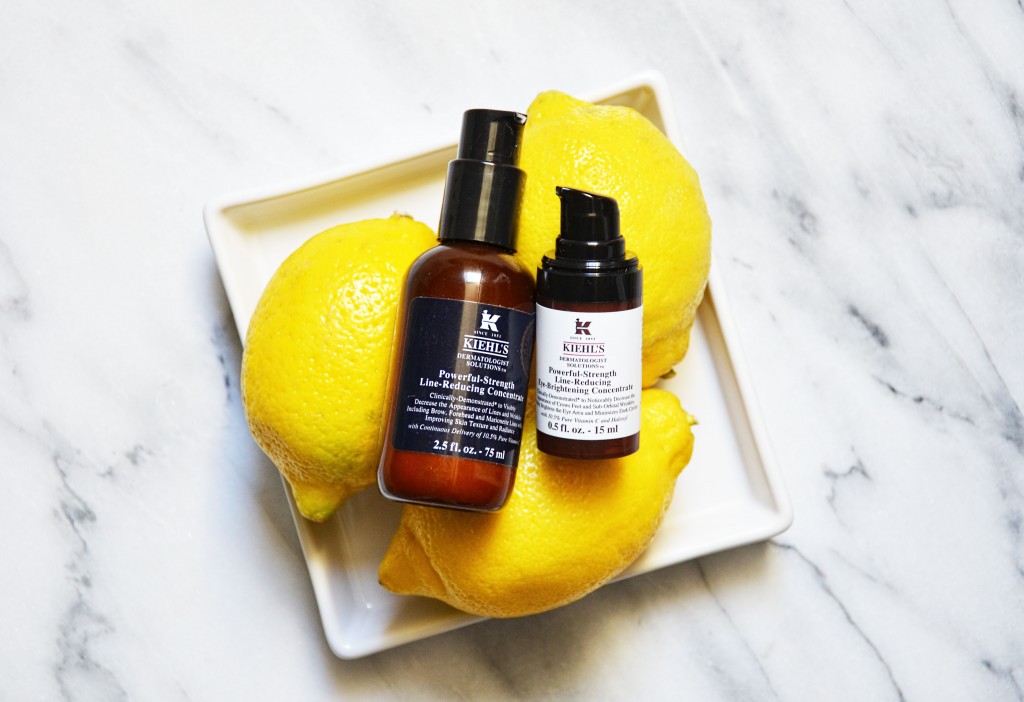 The Kiehl's Powerful-Strength Line-Reducing Concentrate* is a powerful anti-wrinkle treatment that contains 10.5% Vitamin C. It claims to improve skin texture, tone and radiance while reducing the appearance of fine line and wrinkles. It also provides antioxidants and exfoliates the skin.
The recommended application is:
-Cleanse skin thoroughly prior to application
-Apply anti-wrinkle serum over entire face twice daily (avoiding the eye area)
-Can use alone or under your usual moisturizer
-In case of contact with eyes, rinse thoroughly
-As the formula blends into the skin, you may experience a feeling of warmth. This sensation is normal.
This concentrate is amazing! I've been using it for around 20 days now and I can see instant results. I haven't used an anti-aging product that actually diminishes my fine lines. I have visible lines on my forehead and after 20 days of using the concentrate I can notice a big difference.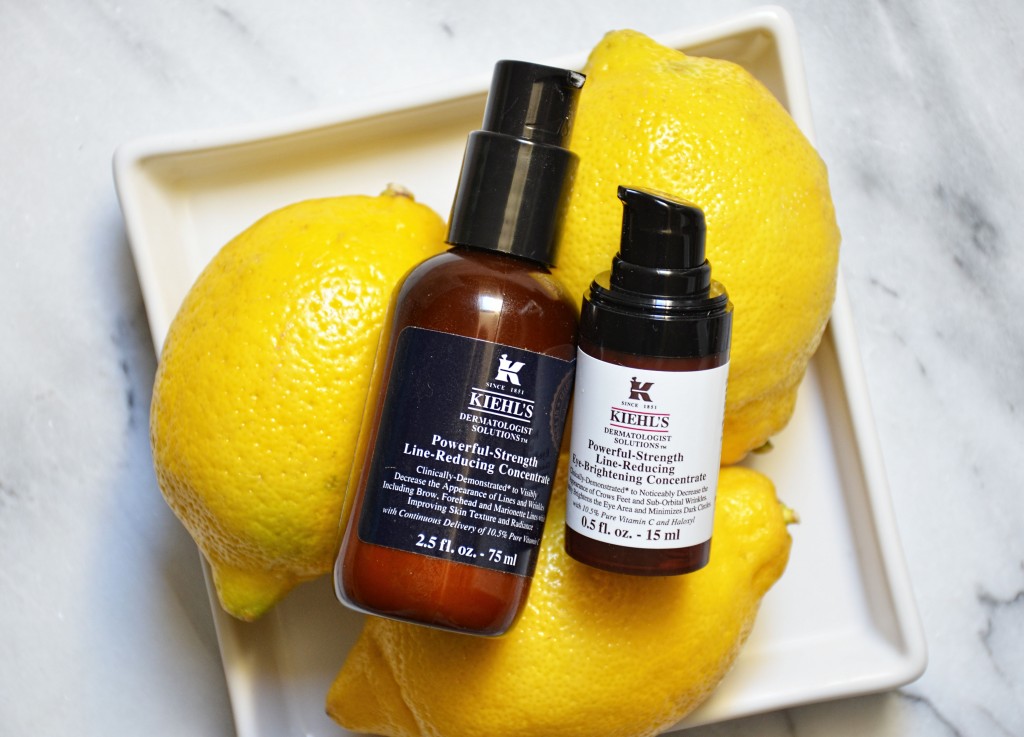 I use the Powerful-Strength Line-Reducing Concentrate only at night time in combination with the Kiehl's Powerful-Strength Line-Reducing Eye Brightening Concentrate*. I don't have visible lines around my eyes so I can't say if the eye concentrate works but I've noticed that my under eye area is brighter than usual. With the Powerful-Strength Line-Reducing Eye Brightening Concentrate the recommended use is to apply the product in tapping motions, do not drag your under eye area because the skin is very sensitive and prone to wrinkles.
Since I need more hydration in my night time skincare routine I always apply a moisturizer over top. The two products sink in very quickly and don't feel tacky so in combination with a good moisturizer my skin feels really soft and nourished.
The Keihl's Powerful-Strength Line-Reducing Concentrate is definitely ending up in my staple skincare products. After only using it for 20 days I can say that it's a must have if you're looking for a good anti-aging treatment.