I was going through my blog posts just to get an idea what I've posted through the years, and I can't believe that I don't have one mascara post. I think mascara makes such a difference in a look. I love my dramatic lashes and I'm quite picky when it comes to mascaras. Having long but straight lashes, I'm always looking for mascaras that give me volume, hold a good curl but also don't flake or run on me. I'm not sure why, but a lot of mascaras give me panda eyes.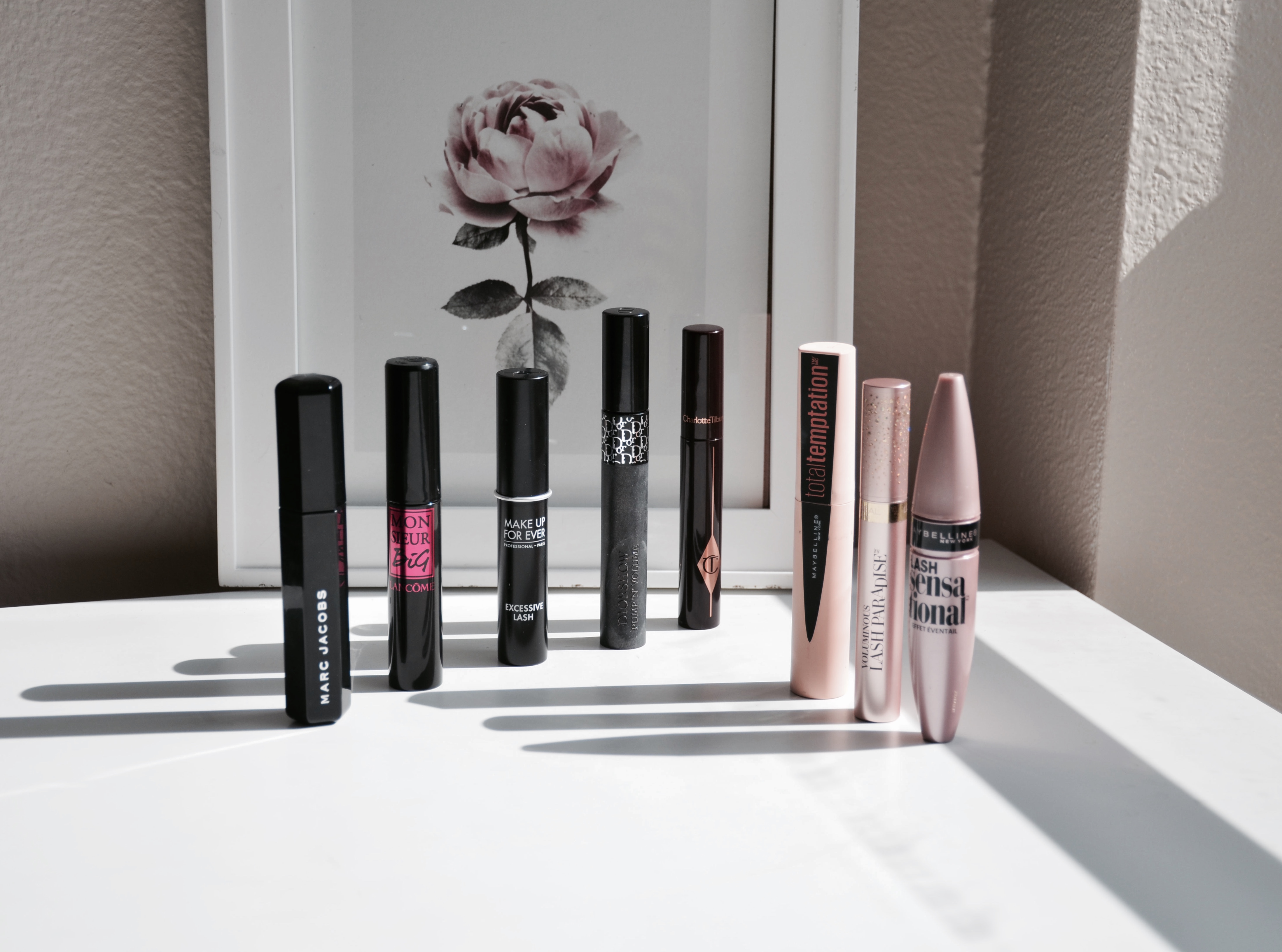 The Nordstrom Mascara Madness is happening tomorrow, so I figured I'll share my top 5 favorite mascaras but also share three affordable favorites that perform as well as higher end mascaras.
Marc Jacobs Velvet Noir Major Volume Mascara – this mascara gives me thick voluminous lashes while also doing a great job in separating the lashes. It holds a curl really well and doesn't smudge or flake on me. The formula is super black and it is not wet but also not dry. It has the perfect in between formula that gives me perfect looking lashes. If you like dramatic lashes, definitely try it.
Lancome Monsieur Big Mascara – A volumizing mascara that gives me super dramatic looking lashes. It has a big brush and a wet formula that lasts on me all day. This one also holds a good curl and provides both volume and length. It gives the look of false lashes which I love for the nighttime.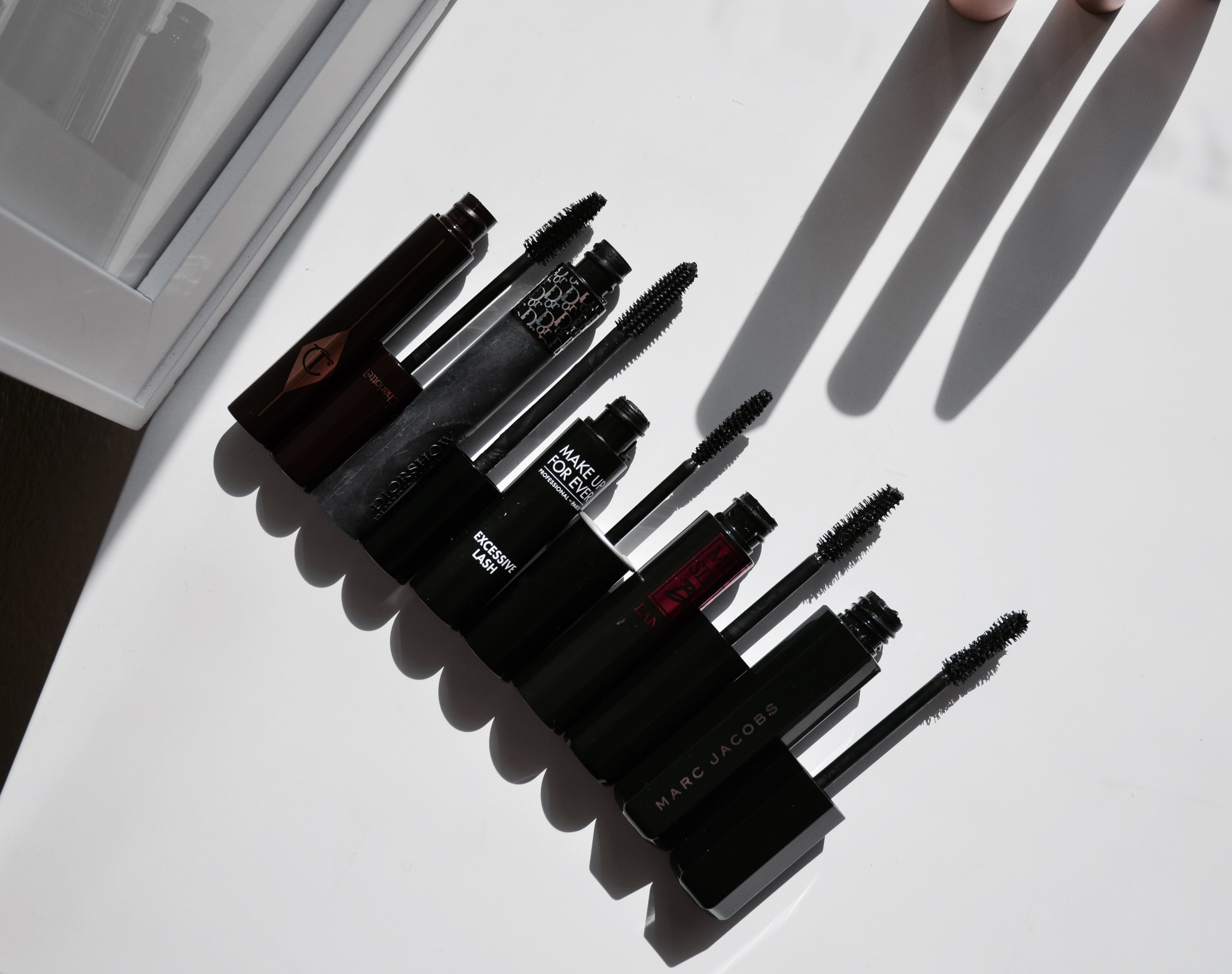 Make Up For Ever Excessive Lash Arresting Volume Mascara – The slim brush on this mascara gives the most amazing lash separation without any clumping. This doesn't give me thick looking lashes but gives enough volume and length. It makes my lashes whispy and natural looking but it is still dramatic enough for me to love it. It's one of my go-to mascaras for daytime use. I also like that the thin brush is easy to use for both my top and bottom lashes.
Dior Diorshow Pump N' Volume Instant Volume Squeezable Mascara – It provides both length and volume and plenty of drama. The tube is squeezable so by squeezing it, it coats the brush with enough product for one application. It is super black and long-lasting on the eyes. The only con I would say, is that the packaging gets dirty really fast as it has the soft touch material.
Charlotte Tilbury Full Fat Lashes 5 Star Mascara – If you like full looking lashes but you also like a natural look, this is a good option. The formula is black and lasts all day while providing me with volume and curl. This is the most natural looking mascara of the ones I mention so I like it for the daytime.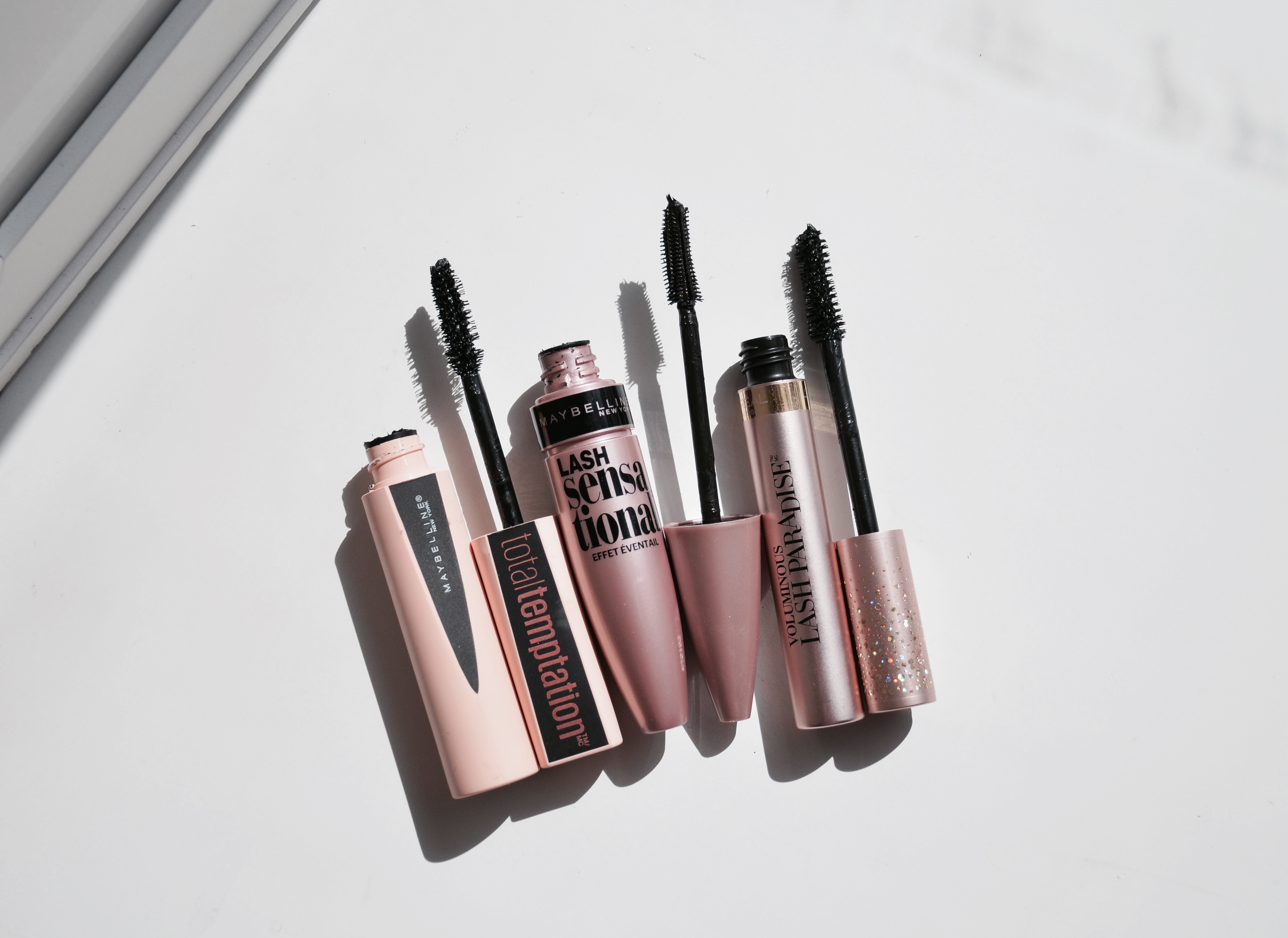 As for the affordable options, I have three mascaras to share with you that have been on rotation.
Maybelline Total Temptation Mascara – It is a volumizing mascara that gives soft and separated lashes. The formula is infused with coconut extract which helps with the softness and also gives the coconut scent to the mascara. This is quite a thick formula so it gives me dramatic and almost spider looking lashes.
Maybelline Lash Sensational Mascara – One of my all time favorite mascaras that comes from the drugstore. It gives length, volume, separates the lashes really well and lasts all day without smudging. There is no clumping with this formula but my lashes still look dramatic and look like I'm wearing fake lashes. Highly recommend!
L'oreal Voluminous Lash Paradise Mascara – It is a popular mascara for a reason. It gives fuller thicker looking lashes but doesn't clump. I know a lot of people compare it with the Too Faced Better Than Sex mascara and I can agree to some point. The second looks great on the lashes but runs really bad on me so I can't wear it which is not the case with the L'oreal Lash Paradise. The formula of the L'oreal, lasts all day on me with no running or flaking.
SaveSave
SaveSave
SaveSave
SaveSave
SaveSave
SaveSave
SaveSave